And you thought the Clinton-Obama race was exciting....
The incumbent team of President Hu Jintao and Premier Wen Jiabao has come out on top in the voting at the National People's Congress, winning a second five-year term! Today's front page: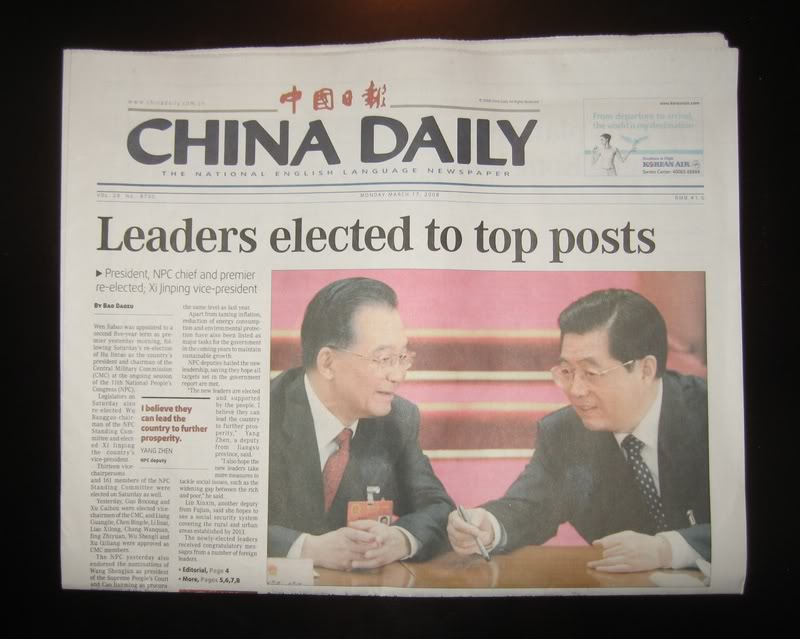 Essay question: In what basic way did these NPC elections resemble the Democrats' presidential primary in Michigan two months ago, and what does this suggest about the way globalization is bringing us all together?