Six months from this morning, the first Olympic competitions will start in Beijing. Opening ceremonies: 8/8/08 at 8:08pm. The next day,
August 9
, let the games begin!
At 9am this morning, February 9, with the city practically shut down for Spring Festival (aka Chinese New Year), and with the atmosphere cleaned out by an arctic blast from Siberia or somewhere, it looks pretty nice outside! (For past comparisons, including the same out-the-window view on other days, go
here
.) Because of the glare, it's slightly hard to see in this picture, but roads that are ordinarily jammed have virtually no cars: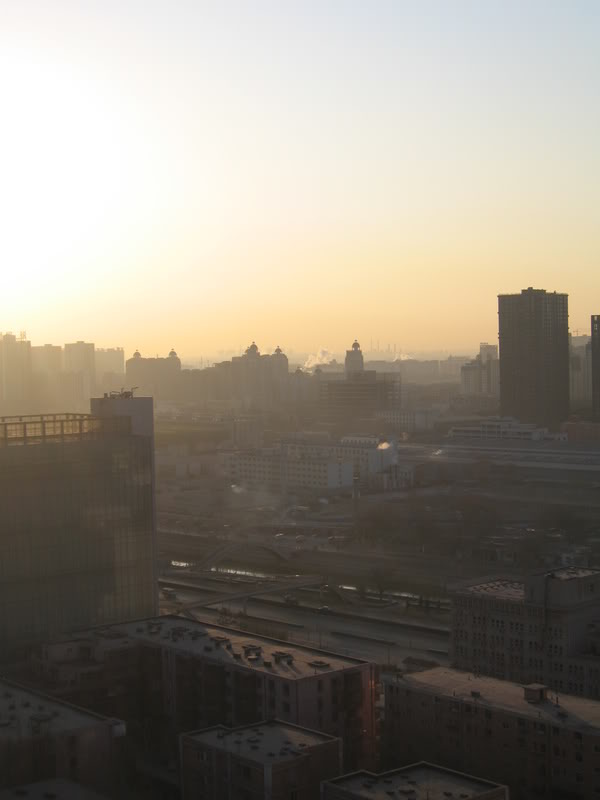 An omen that this new Year of the Rat will bring clearer skies, if not fewer cars? And an environmentally-successful Olympic games? Let's hope.