Brueghel comes to Beijing
(Previously in the Brueghel comes to China series,
here
.)
Sunday morning, February 10, 2008, Houhai area: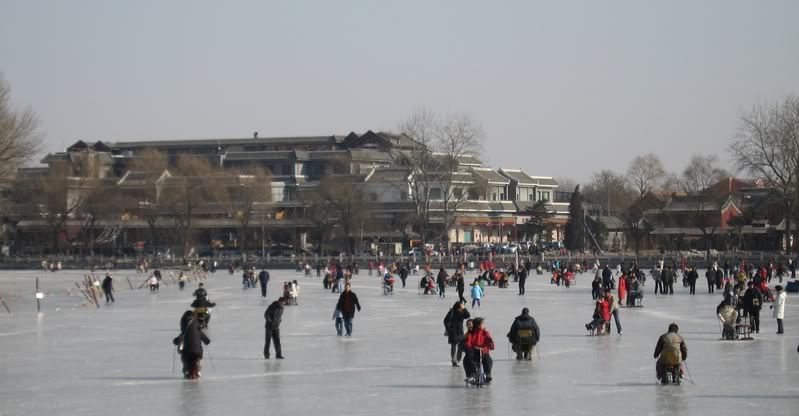 A few hundred years earlier, in Europe: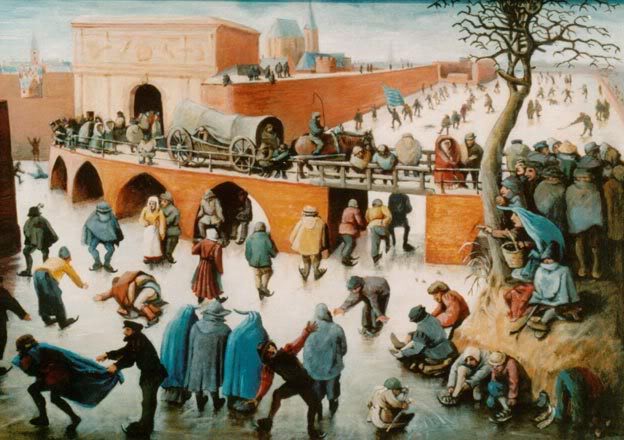 A friend is doing a story about the odd variety of vehicles Beijingers have adapted to the ice, so nothing more about that now. I will say that on the latest
supply run
from the U.S. I had brought along an old, crummy pair of ice skates, with frayed and re-knotted laces and blades as sharp as a rolling pin. Imagine my relief in spotting a sign that said 北京冰刀王 -- Beijing Ice Skate King -- and being helped by the king himself, as he put a razor edge on the skates and added a new set of laces, all for 35 RMB (a little under $5).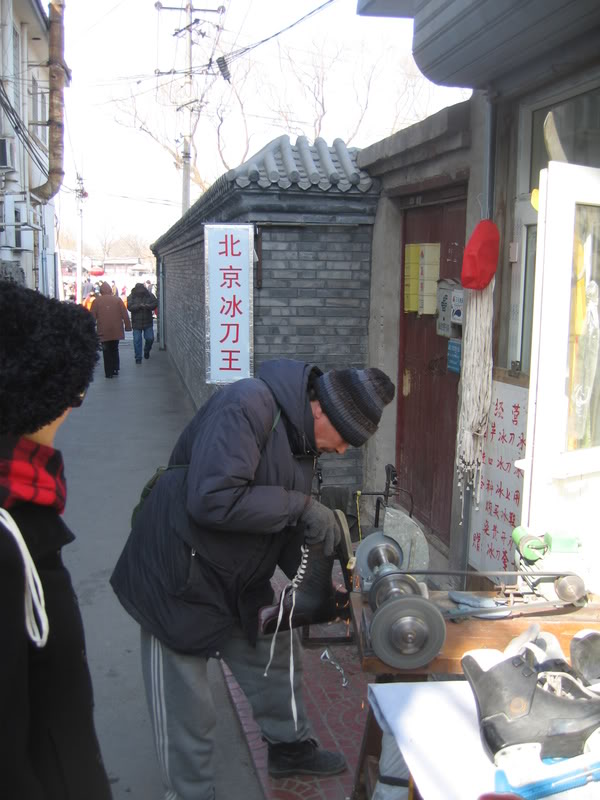 The king and his crest: