China wine watch cont. (Suntime department)
(
Update
below.)
As mentioned
frequently
before
, I have found the Xinjiang-based Suntime wine a promising alternative to the dismal Great Wall etc. Two updates:
The Suntime cabernet that
I thought
cost 55RMB (about $7.40) at the local Carrefour actually goes for 48RMB ($6.50). All the more appealing!
At the same store, just saw this offer of two bottles of Suntime "Manas Red" for a total of 33RMB, less than $4.50 or $2.25 per bottle. Well see.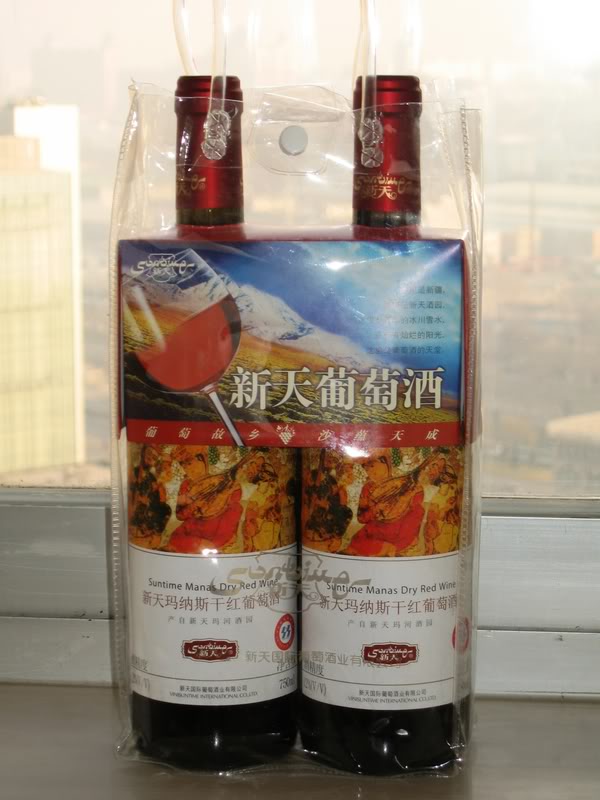 The promotional label says 新天葡萄酒,
Xintian Putaojiu
, literally "New Day Wine," which is Suntime's name in Chinese. Again, we'll see.
Update
: Well, now I've seen.This wine is quite harsh and not nice to drink. I leave to utilitarian philosophers the question of whether, at $2.25 a bottle, it's still in some sense a good deal.