Tommy Lee Jones, in the role he was born for
On a thousand billboards and a million vending machines across Japan, Suntory "Boss" coffee has a new face: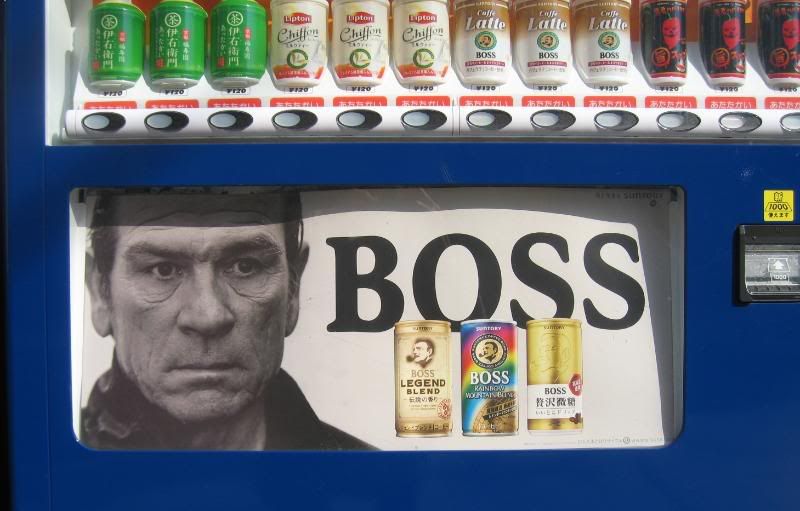 Here's the old Boss, by the way, still honored with his picture on the can: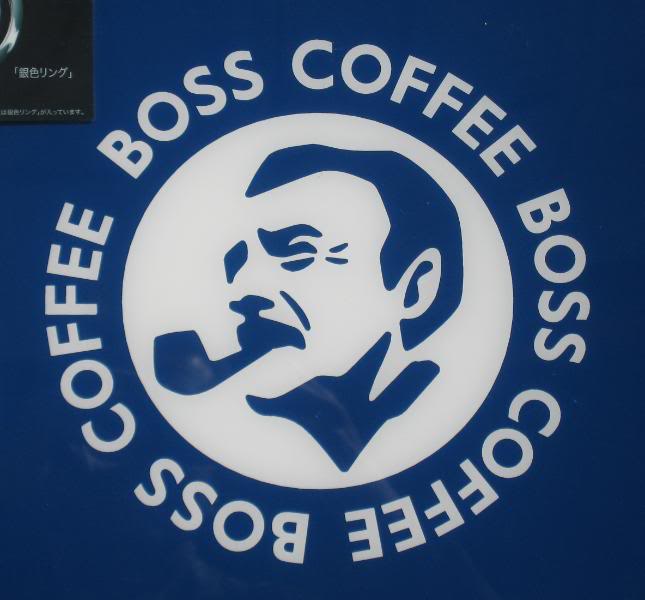 And here is a (blurry, nighttime, non-flash through the window of a speeding bus) idea of the way a double-visage of the new Boss looms over the roadway, on the route from Narita Airport into Tokyo.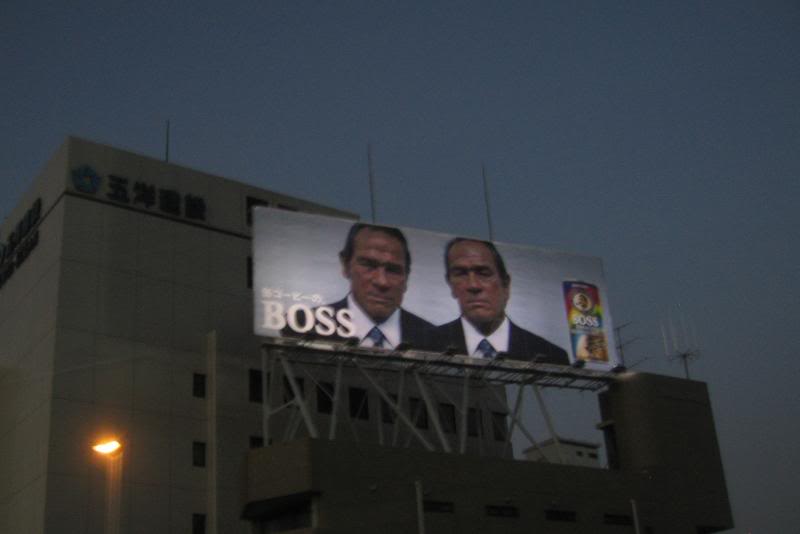 Vending machines that sell beer and "can coffee" (its own topic) are part of the campy joy that is Japan. Here is yet another twist on the campiness. I once knew this guy (slightly) in college, little imagining that decades later he would glower at me from the five vending machines now in my line of sight out a hotel window in Saitama Prefecture..