The only thing I will ever say about music videos
To my Atlantic colleague Andrew Sullivan, in the spirit of constructive criticism :
You host an important
80s Video Contest
on the Atlantic's site and don't include this?????
?????
Yes, it's Robert Palmer's immortal
Addicted to Love
, with the zombie girls: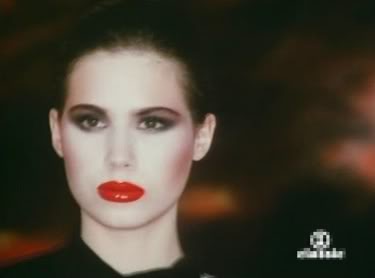 To help readers save time in their other voting:
Obvious winner of Andrew's "
best video
" is
Sledgehammer
, though
Smalltown Boy
is the best song;
Worst
can only be the incredible
Dog Police
.
And the coveted
Best-Worst
category must in fact be a contest for runner-up to "Addicted." Just ask yourself: which other Best-Worst candidate has inspired half as many spin-offs and parodies? And while I don't know whether any of the other nominees is, like Robert Palmer, no longer with us, out of respect to a man
cut down while still stylish
, a win by acclamation seems the least that is due.