To my Atlantic colleague Andrew Sullivan, in the spirit of constructive criticism :

You host an important 80s Video Contest on the Atlantic's site and don't include this?????




?????
Yes, it's Robert Palmer's immortal Addicted to Love, with the zombie girls: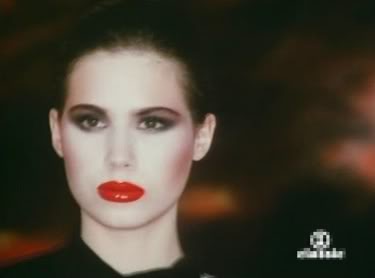 To help readers save time in their other voting:

Obvious winner of Andrew's "best video" is Sledgehammer, though Smalltown Boy is the best song;

Worst can only be the incredible Dog Police.

And the coveted Best-Worst category must in fact be a contest for runner-up to "Addicted." Just ask yourself: which other Best-Worst candidate has inspired half as many spin-offs and parodies? And while I don't know whether any of the other nominees is, like Robert Palmer, no longer with us, out of respect to a man cut down while still stylish , a win by acclamation seems the least that is due.
We want to hear what you think about this article. Submit a letter to the editor or write to letters@theatlantic.com.
James Fallows
is a staff writer for
The Atlantic
and has written for the magazine since the late 1970s. He has reported extensively from outside the United States and once worked as President Carter's chief speechwriter. He and his wife, Deborah Fallows, are the authors of the 2018 book
Our Towns: A 100,000-Mile Journey Into the Heart of America,
which was a national best seller and is the basis of a forthcoming HBO documentary.