Thanksgiving Day overseas (occasional series)
Thanksgiving Day overseas is always good and bad.
Good
: bonding with other expat Yanks over our shared secret national ritual. Foreigners know about the 4th of July but are always a little hazy about the point of Thanksgiving and when exactly it is.
Bad
: just another Thursday for everyone else. No NFL on TV.
Last year: a very nice turkey dinner with others of our tribe in our apartment in Shanghai. This year: our apartment building in Beijing is thoughtfully having an evening turkey dinner, advertised this way: "See you in your scariest costume & display your creativity in the Pumpkin Carving Competition." Hmmmm.
But to start the list of things to be thankful for: the English-language state-controlled Chinese media! Life would be duller without it. For instance, today's front-page story about the
problems caused
by the Three Gorges Dam.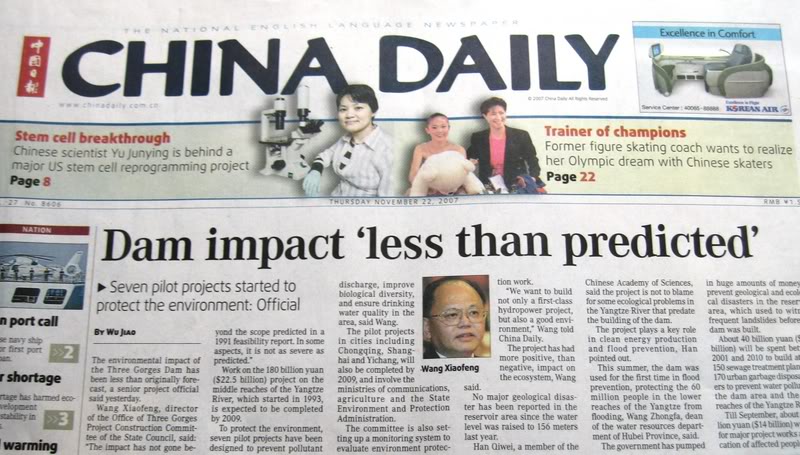 Perhaps the predictions they have in mind are those in the Book of Revelations, about the End of Days? It's a possibility.
In any case happy
Jour de Merci Donnant
!