Maybe they just need to hold the Olympics in November?
Two hundred and seventy-nine days until the opening ceremony for the 2008 Beijing Olympics, according to a big sign downtown. And -- unlike some other days -- it couldn't be more beautiful!

My family's first two days of residence in Beijing coincide with two days of spectacular weather. Robin's-egg blue skies; not a hint of pollution; the briskness that follows the passage of a cold front from Mongolia/Siberia, without the actual cold.
Looking north from near the Guomao subway stop, toward the half-constructed new CCTV building by Rem Koolhaas: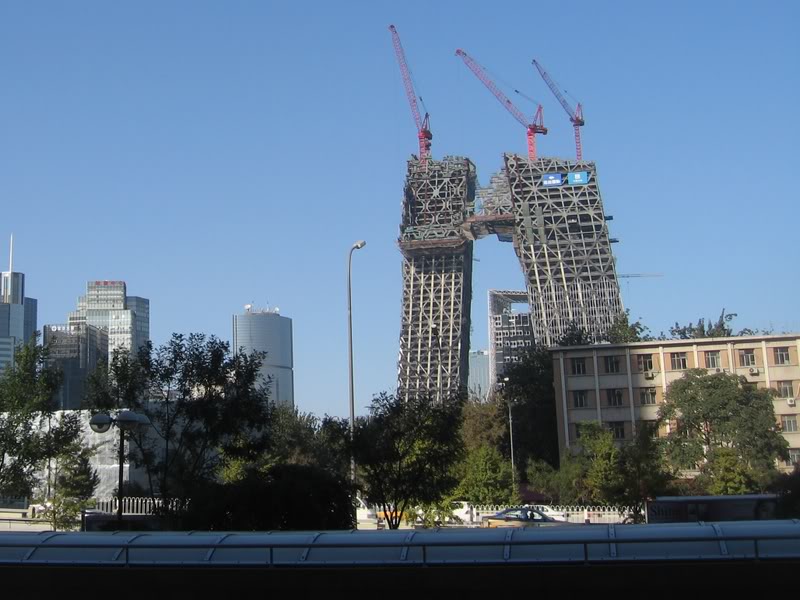 Looking east along Jianguo Road: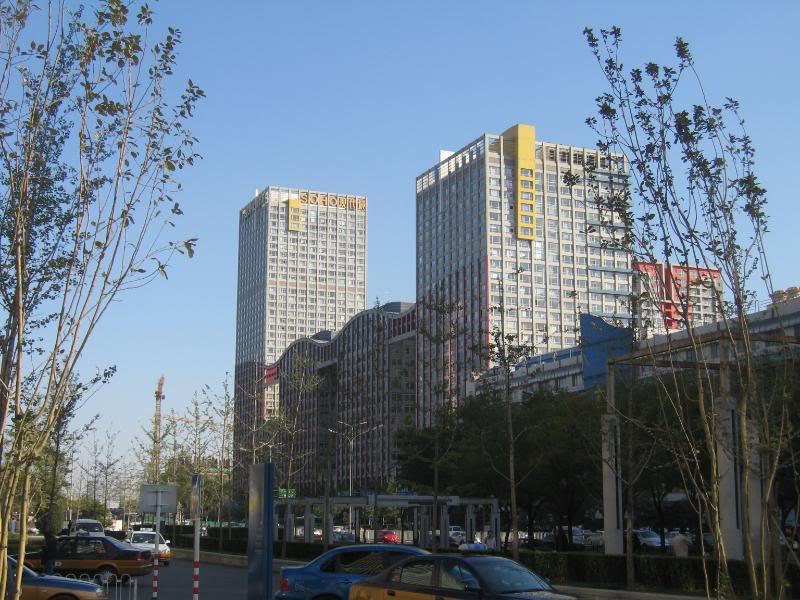 I was here one year ago today, at the time of an African presidents' summit, and it was just as pretty. Maybe this, as opposed to mid-summer, is the time for international games? Just a thought.