Japan is a way better place than it used to be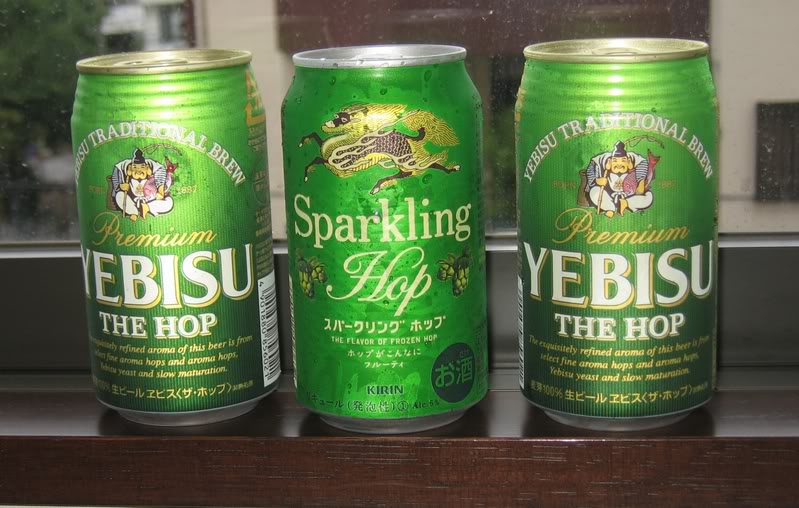 Haven't tried any of 'em yet, though.
(For those
joining the story
late: brewers' cheapskate reluctance to use hops is generally the bane of the
dreadful Asian beer
industry.)
Taster's update
after jump:
Well, now I know. The Kirin "Sparkling Hop" turns out to be nothing to get excited about. It is some kind of
weird near-beer
that, to me, is blah. I should have noticed the fine print on the label: "The Flavor of Frozen Hop."
On the other hand, Yebisu's "The Hop" is good, and the
Kirin brand
below is OK. The label says
Toretate Hoppu
, freshly picked hops. That suggests a little more than the beer delivers, but in general I'm thankful for Japan's new bounty.