Now this is just taunting
As mentioned earlier, Chinese authorities do not exactly exhaust themselves cracking down on pirate video and audio DVDs.
But now the pirates are getting cocky. Here is the screen that greeted me as I fired up the latest purchase from Even Better than Movie World in Shanghai (a music video of Chet Baker's final concert, with Elvis Costello and Van Morrison).
-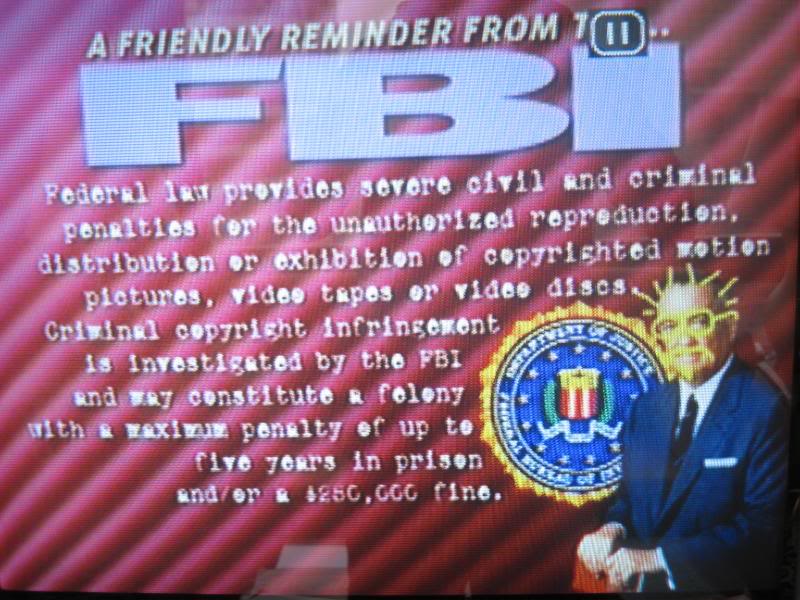 -
Bottom right hand corner of the screen, in case you missed it: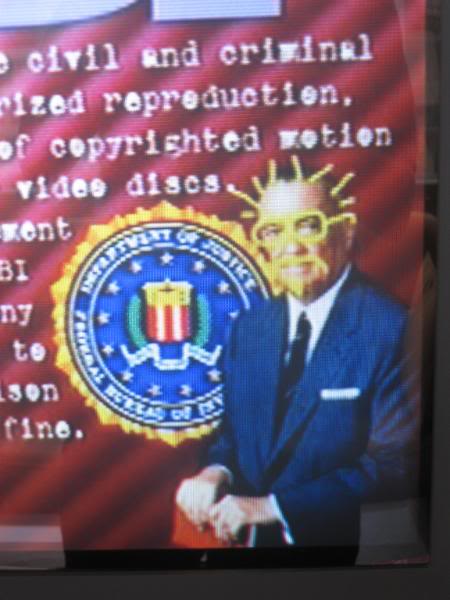 -
Update: Ooops! I hear from some readers that the graffiti-ed photo of J Edgar Hoover is a sign of the authenticity of the video, rather than the reverse. This is the way some U.S. producers have been playing with the FBI warning. So if someone is taunting, apparently it's not the pirate video operators here in China. Sorry!