Two months ago, the skies over Beijing resembled some kind of nuclear disaster. This was the morning view near Chaoyang Park on July 25: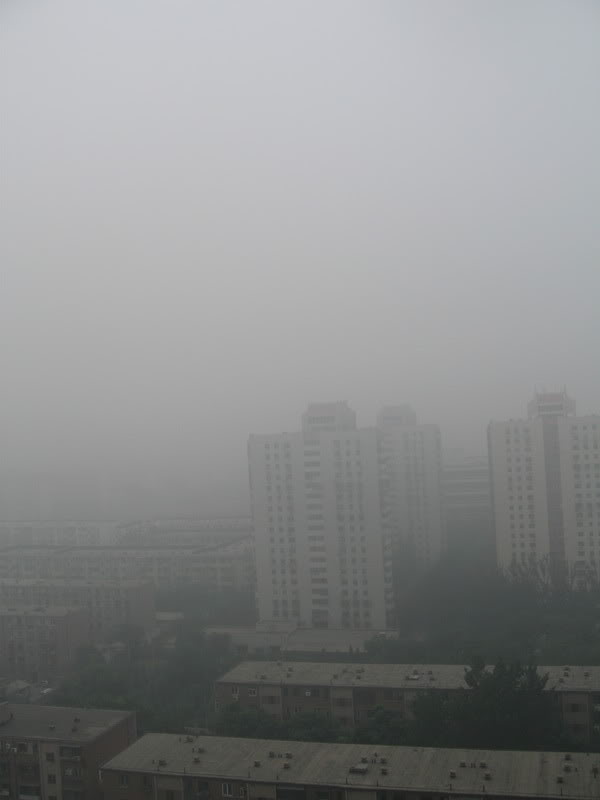 Central Business District, earlier that afternoon:



If this doesn't look like much of an improvement, then the pictures aren't really doing their job.
Mere byproduct of the change of seasons, with Fall usually the least-polluted time of the year? Conceivably an indication of something more? As my wife and I prepare to move here, naturally we hope (as opposed to assume) that this is a pre-Olympic trend rather than just a seasonal fluke.
Now-- much better!!
September 24, 5pm, looking north and west over Chaoyang Park:
We want to hear what you think about this article. Submit a letter to the editor or write to letters@theatlantic.com.
James Fallows
is a staff writer at
The Atlantic
and has written for the magazine since the late 1970s. He has reported extensively from outside the United States and once worked as President Jimmy Carter's chief speechwriter. He and his wife,
Deborah Fallows
, are the authors of the 2018 book
Our Towns: A 100,000-Mile Journey Into the Heart of America
, which was a national best seller and is the basis of a forthcoming HBO documentary.