318 days to the Olympics: a clear(er) sky day in Beijing!
Two months ago
, the skies over Beijing resembled some kind of nuclear disaster. This was the morning view near Chaoyang Park on July 25: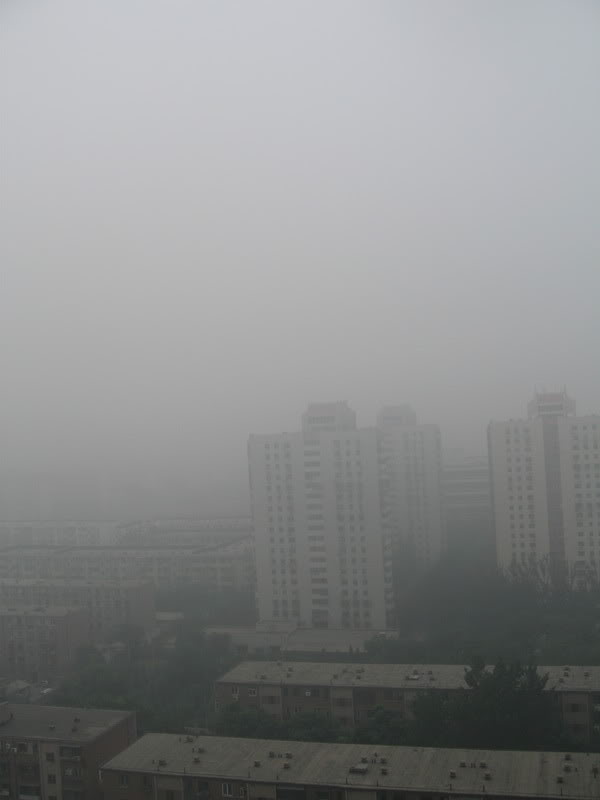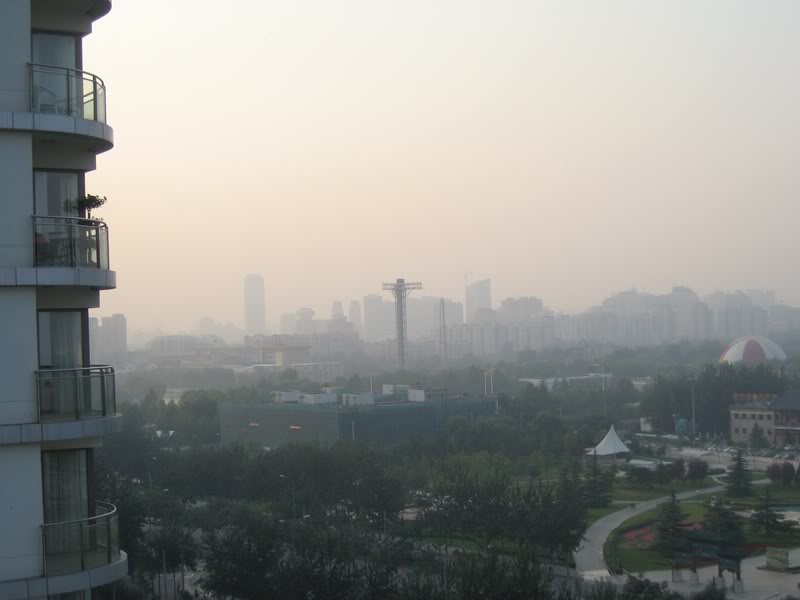 Central Business District, earlier that afternoon: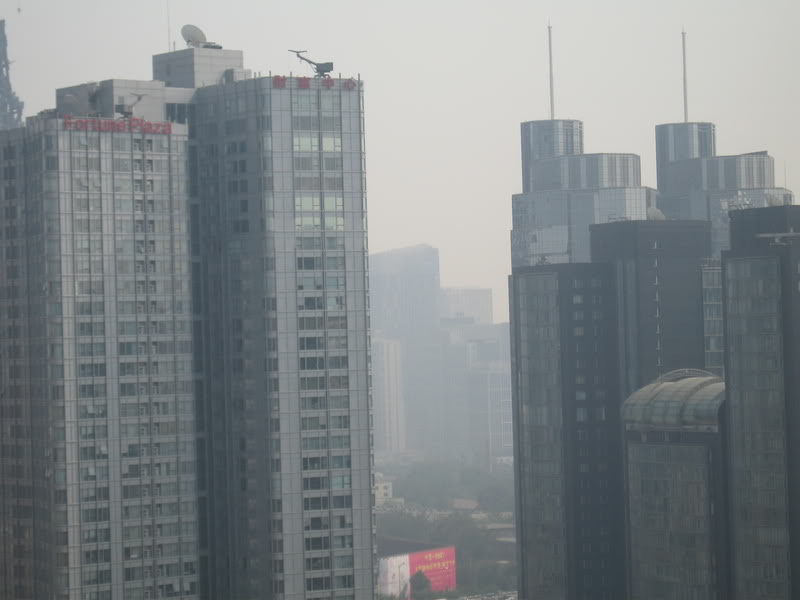 If this doesn't look like much of an improvement, then the pictures aren't really doing their job.
Mere byproduct of the change of seasons, with Fall usually the least-polluted time of the year? Conceivably an indication of something more? As my wife and I prepare to move here, naturally we hope (as opposed to assume) that this is a pre-Olympic trend rather than just a seasonal fluke.
Now-- much better!!
September 24, 5pm, looking north and west over Chaoyang Park: