India and China are so fundamentally different in so many ways that it is amazing that Americans often talk about them as a twinned pair. The Rising Asian Titans, The Billion-Strong Powers, the countries whose people will take our jobs, etc. They're similar only in the grossest ways - big populations, economies that are rapidly growing, many many citizens who are poor and a few who are very rich.

As for the differences, there are a zillion for later exploration, and one that is stunning the instant you set foot in India (where I have been before, but not recently). The difference is, children

This photo, like those below, comes just now from the waterfront in Mumbai (nee Bombay). The instant my wife and I walked around town we noticed how different the role of children was here from any place we had seen in urban China.

In Shanghai — or Beijing, or Shenyang, or Hangzhou — children not in school are seen in the presence of one and usually more adult supervisors: parents, grandparents, aunts or uncles, people from the neighborhood. But in this one afternoon in Mumbai we came across many scenes of what can only be called roving bands of kids. They were playing cricket in dirt lots. They were throwing stones. They were playing tag. They were running around without watchful adults immediately in sight.

I know the policy background here (one-child mandate in China), and the statistical manifestations of the difference. China's median age is in the mid-30s; India's, the mid-20s. India's population growth rate is about three times faster than China's. China has an aging-population problem; India has a plain old population problem, etc. But those don't prepare you for the way a country full of children looks, in contrast to China. It looks like this: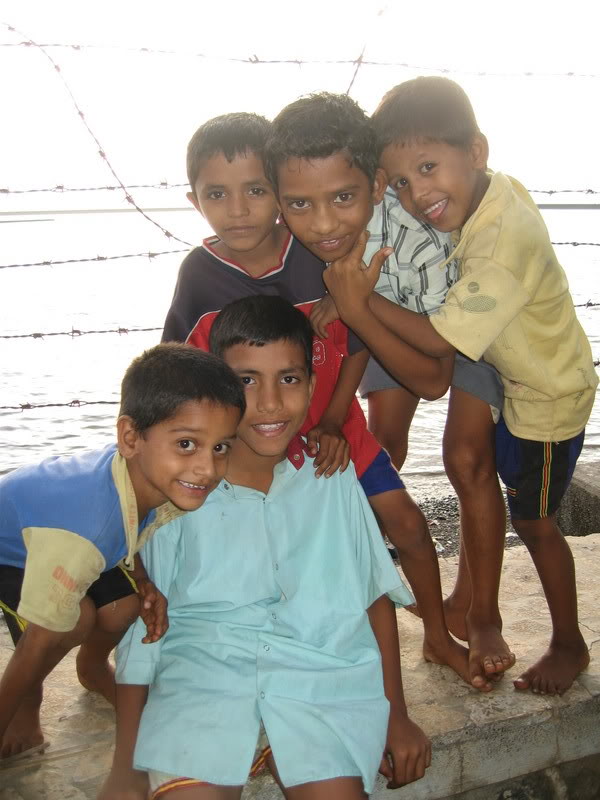 We want to hear what you think about this article. Submit a letter to the editor or write to letters@theatlantic.com.
James Fallows
is a staff writer at
The Atlantic
and has written for the magazine since the late 1970s. He has reported extensively from outside the United States and once worked as President Jimmy Carter's chief speechwriter. He and his wife,
Deborah Fallows
, are the authors of the 2018 book
Our Towns: A 100,000-Mile Journey Into the Heart of America
, which was a national best seller and is the basis of a forthcoming HBO documentary.