Sympathy for Microsoft, again
Here is what a
$1.30 version
of Microsoft Vista looks like. Purchased a few hours ago for 10 RMB from a hawker outside
SEG Plaza
, Shenzhen's incredible bazaar of every electronic component known to man.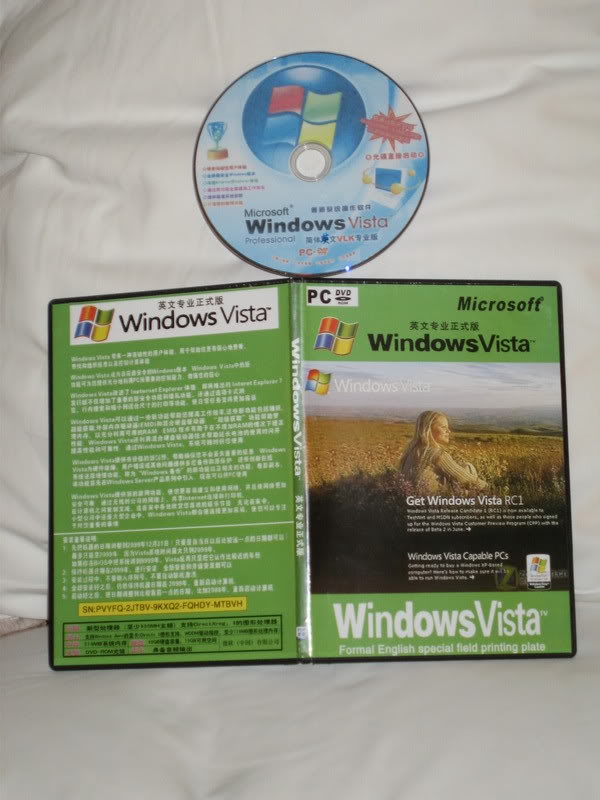 Gee, looks just like the real thing! How would anyone ever tell the difference? Or notice, say, that it's "Release Candidate 1," a late beta version, not the "real" thing? Fortunately, that information is concealed in English. ("Get Windows Vista RC1," underneath the girl in the wheatfield.)
As best I can make out, the info that is meant to be read, the Chinese material just above the (undoubtedly bogus) Product-ID number in the yellow background, is a set of helpful tips for installing Vista. For instance, you should reset the computer's system date from 2007 to 2088 or 2099, and you should
not
push the button that "authorizes" the software by checking with Microsoft HQ.
Maybe I'll try installing it on one of my non-frontline computers and see what happens.