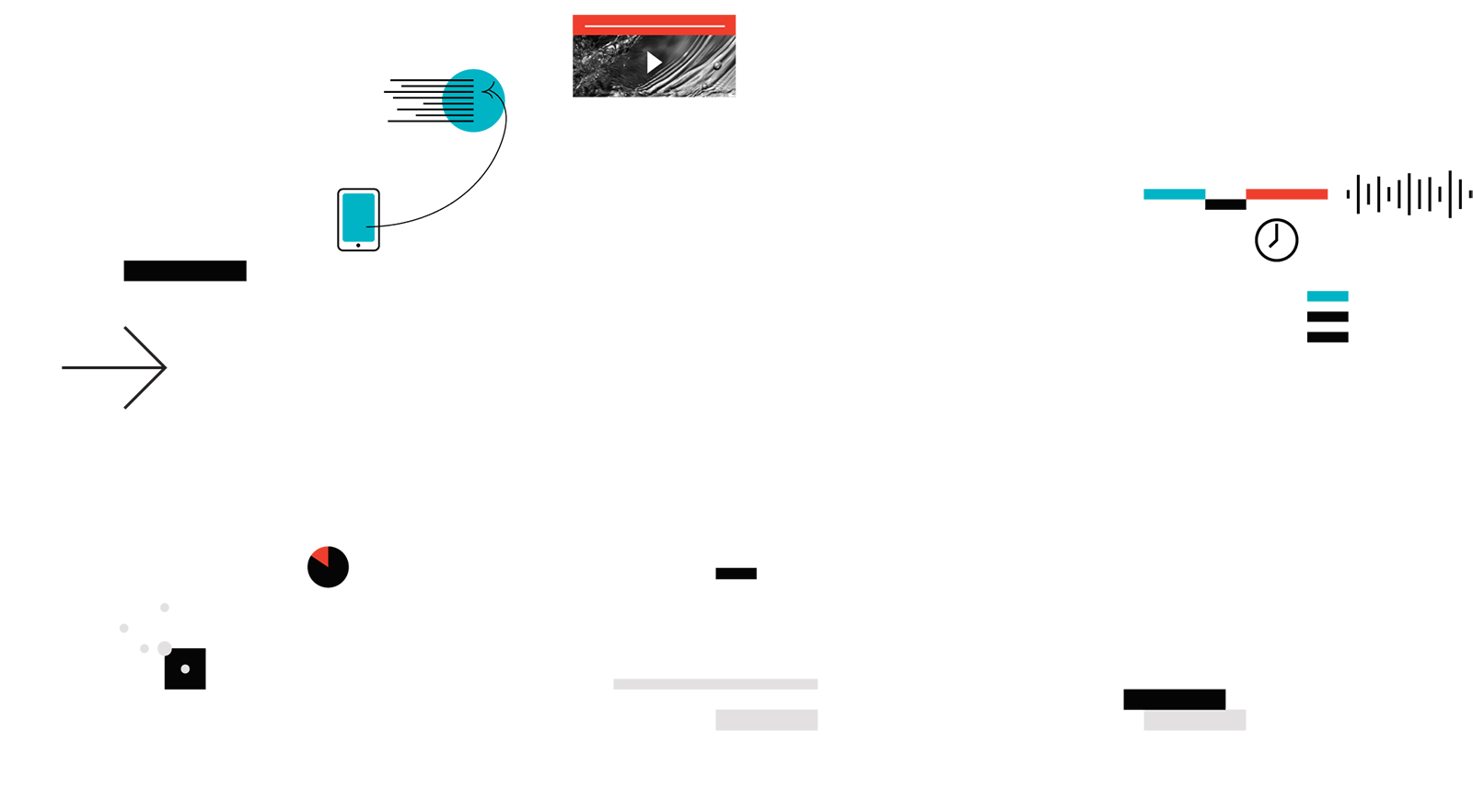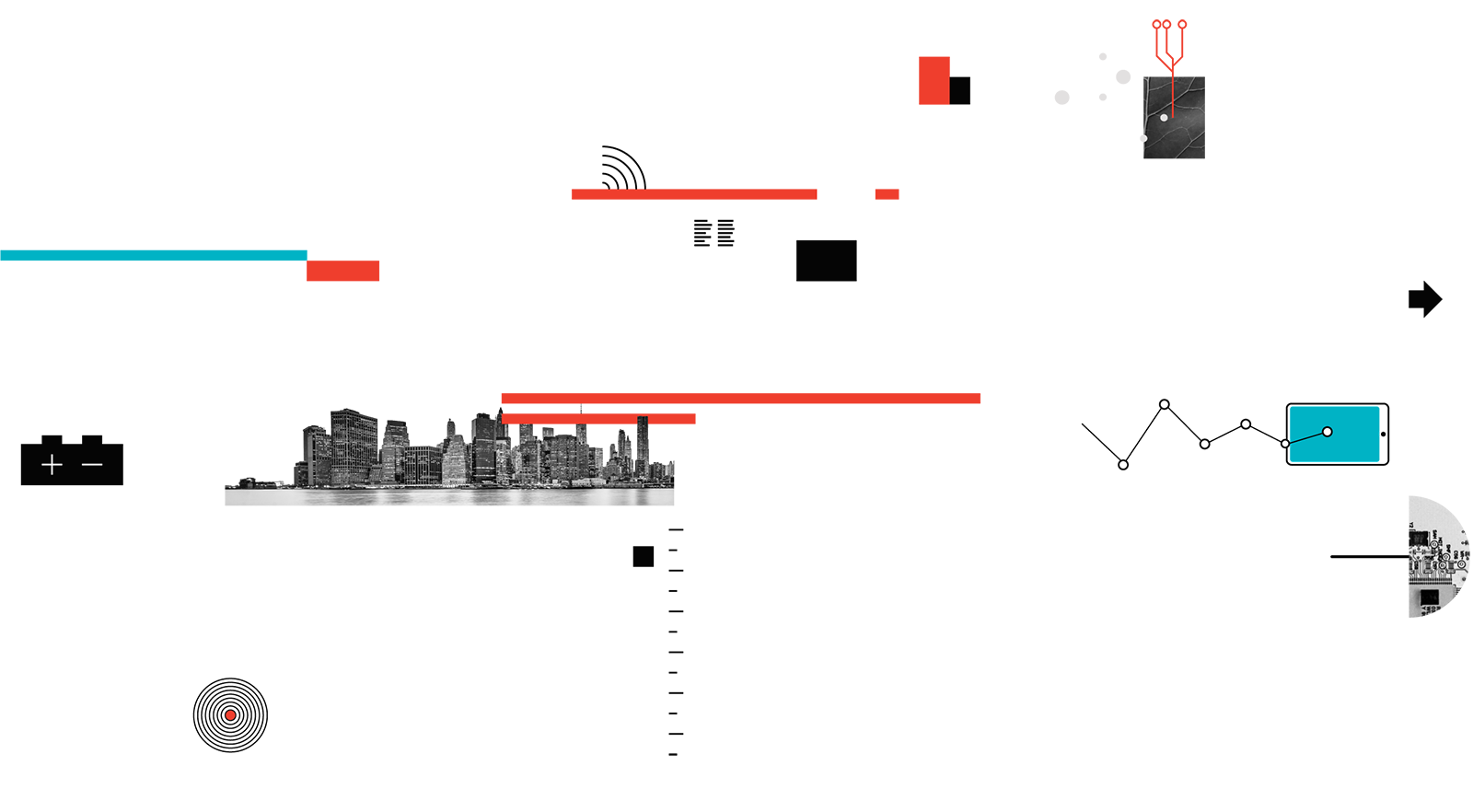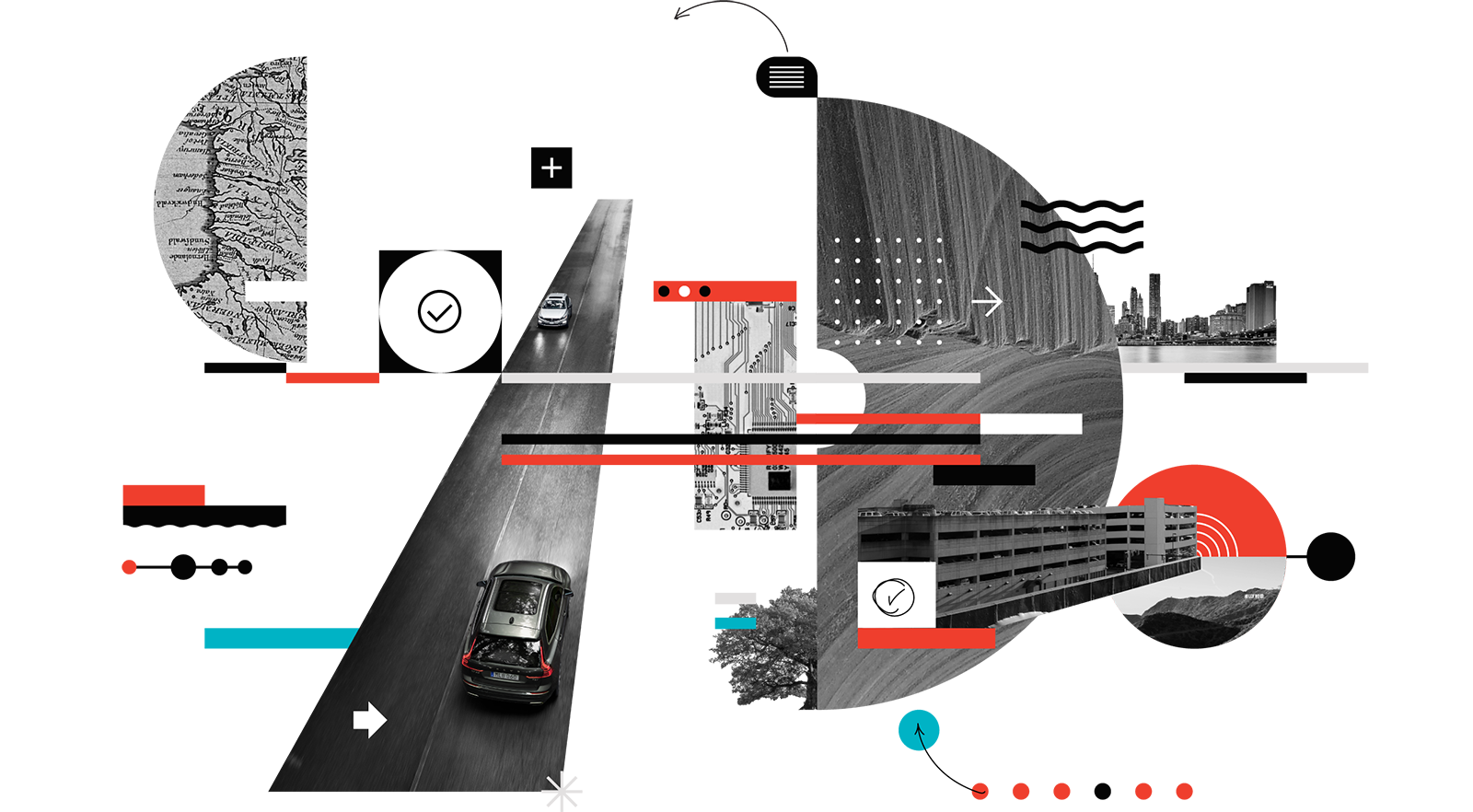 As disruptive technologies reshape society, designers place adaptability, circularity, and the human experience at the center of their work.
Illustrations by Israel G. Vargas
Four pressing problems future-thinking designers are facing
n the early 1980s, a major telecom company hired a consulting firm to make a projection of global mobile phone adoption by the year 2000. After studying the devices, with their clunky handsets and short-lived batteries, the analysts returned with their estimate: 900,000.
The actual figure was around 109 million. Why were these numbers so far off?
Thirty-five years ago, even the experts couldn't imagine the technological innovations that would drive the mobile phone's unexpected popularity—novelties like caller ID and three-way calling. And the rate of technological innovation has only increased exponentially since then.
Across all industries, disruption feels like the norm rather than the exception these days. This poses a momentous challenge for designers, who must simultaneously predict and build the world of tomorrow. On top of that, looming environmental crises, limited resources, and rapid urbanization have rendered our linear economy—in which products are made from raw materials and thrown away once their purpose is served—unsustainable. Now, designers must think circularly, with adaptability a central pillar of their work.
Today's most innovative designers have set out to respond to one of society's greatest challenges: designing a world today that can adapt to a radically different tomorrow—a world that is changing at a pace more accelerated than ever.
Explore
Space
As urban populations grow, designers must get creative with limited real estate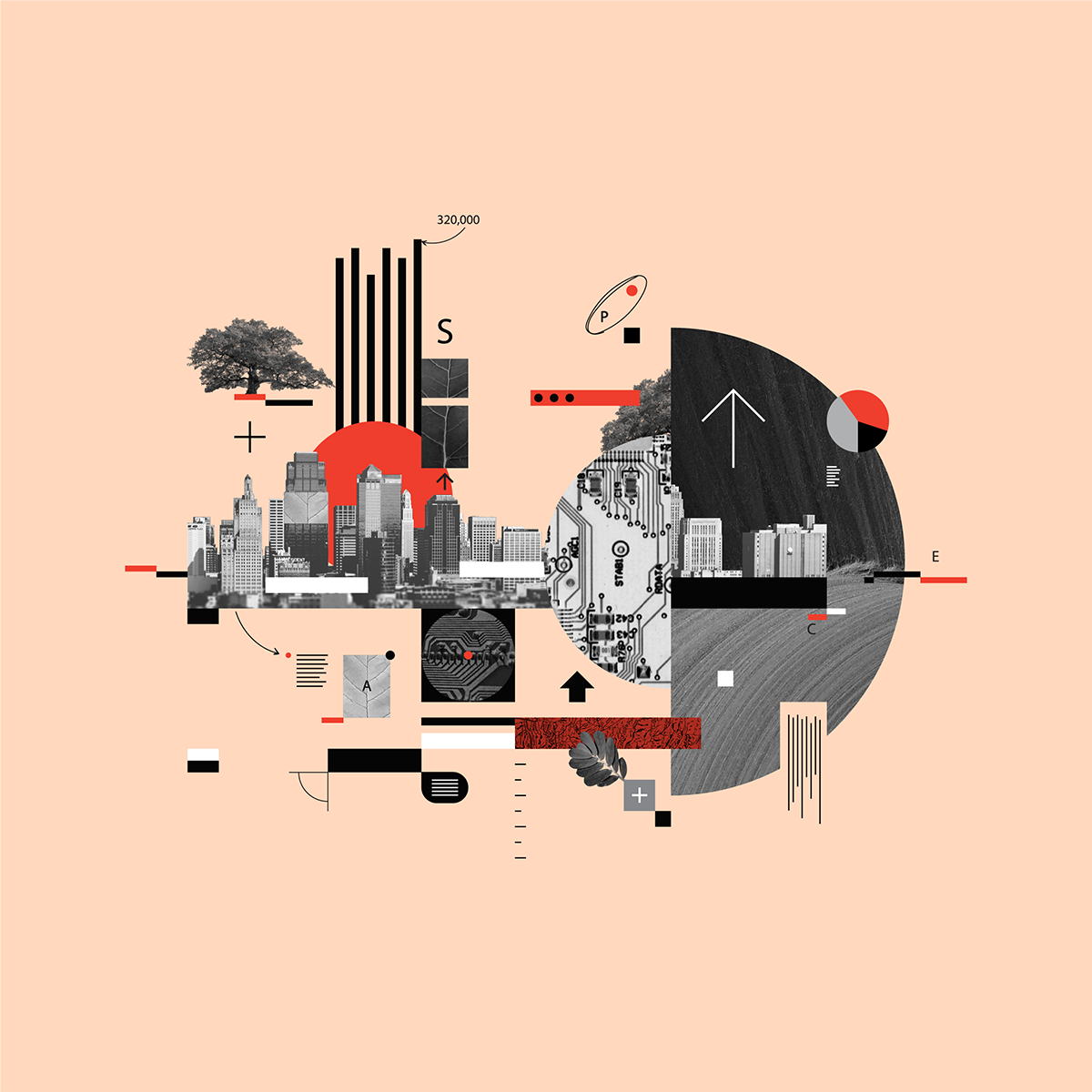 By 2050, 66 percent of humanity—or an estimated 6.4 billion people—are expected to live in urban areas. A lesser-known prediction: The amount of urbanized land is set to triple to more than 1.1 million square miles in the same time span, threatening much of the planet's green space and arable land.
Designers today face the near-impossible task of creating livable urban environments for ballooning populations, without resorting to untenable sprawl or dense slums. This means getting creative with what they've got—building under, around, and on top of what's already there.
This space race has led to the creation of everything from vertical farms within city limits to space-efficient housing solutions to offices that double as rock-climbing gyms, as designers put limited space to flexible use. Janine Benyus, co-founder of Biomimicry 3.8, a consultancy that finds design solutions in nature, and the Biomimicry Institute, a nonprofit founded upon those principles, says modularity is key: "As we build buildings now, we're starting to think of them as more modular, so that you can add and remove modules when you need to expand the building, reduce the building, or even change the use of the building."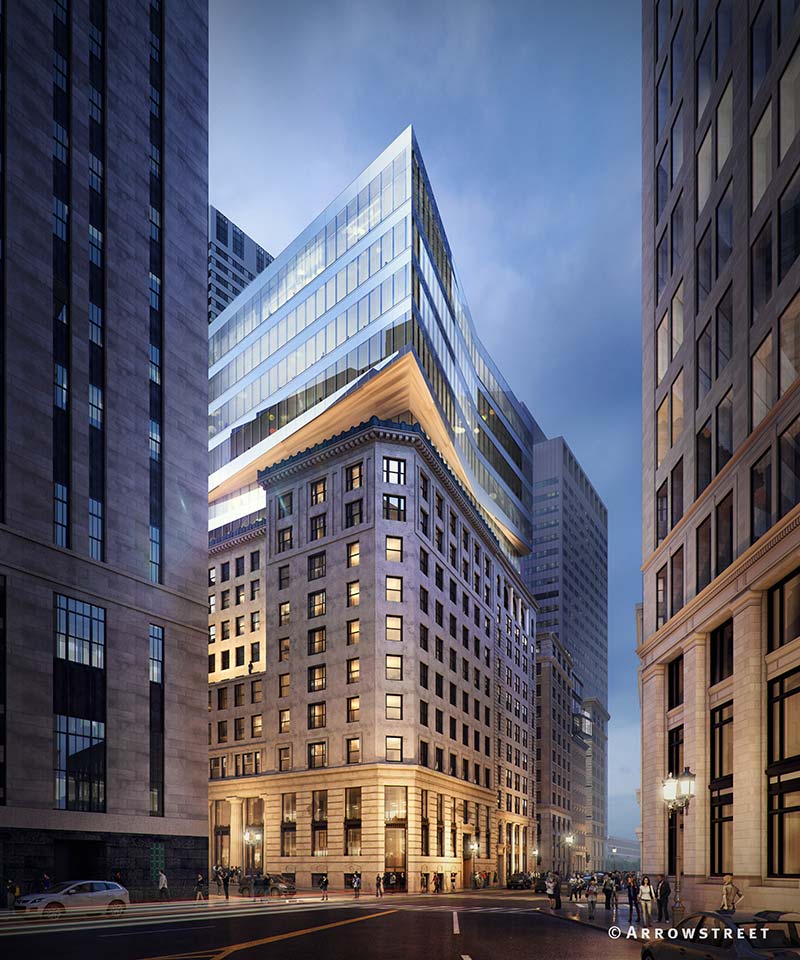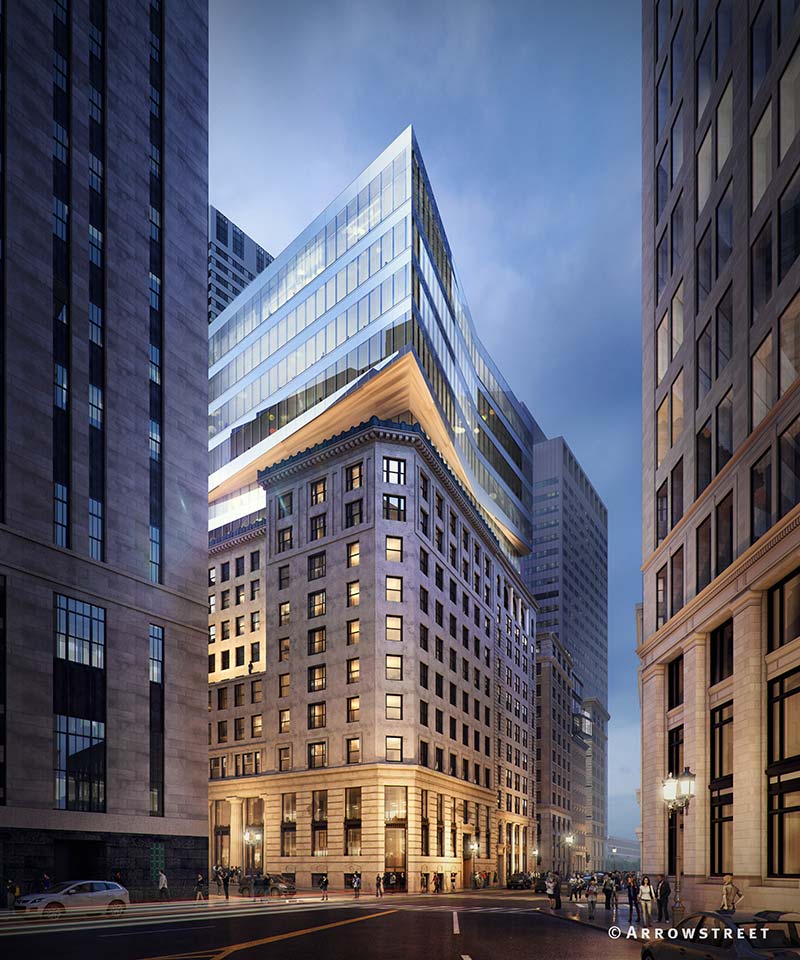 These principles were central to the redevelopment of Boston's Congress Square, a cluster of five historic buildings in the city's financial district. Arrowstreet,
an architecture and design firm, was charged with transforming a century-old building into a contemporary space with public amenities. The firm operated on the premise that "in 15 years this might have to be something completely different," says Amy Korté, principal designer at Arrowstreet. Rather than starting from scratch, the firm expanded vertically, adding a 320,000-square-foot, seven-story "jewel box" of flexible public space atop the building, as well as an exterior green space with a view of the city—bringing the complex into the 21st century while preserving its historic charm.
Korté sees such adaptable design as fulfilling "a desire by all of us to have richer spaces, more unique experiences in our buildings and our cities."
Scroll For More
Movement
Autonomous vehicles will reshape more than the driving experience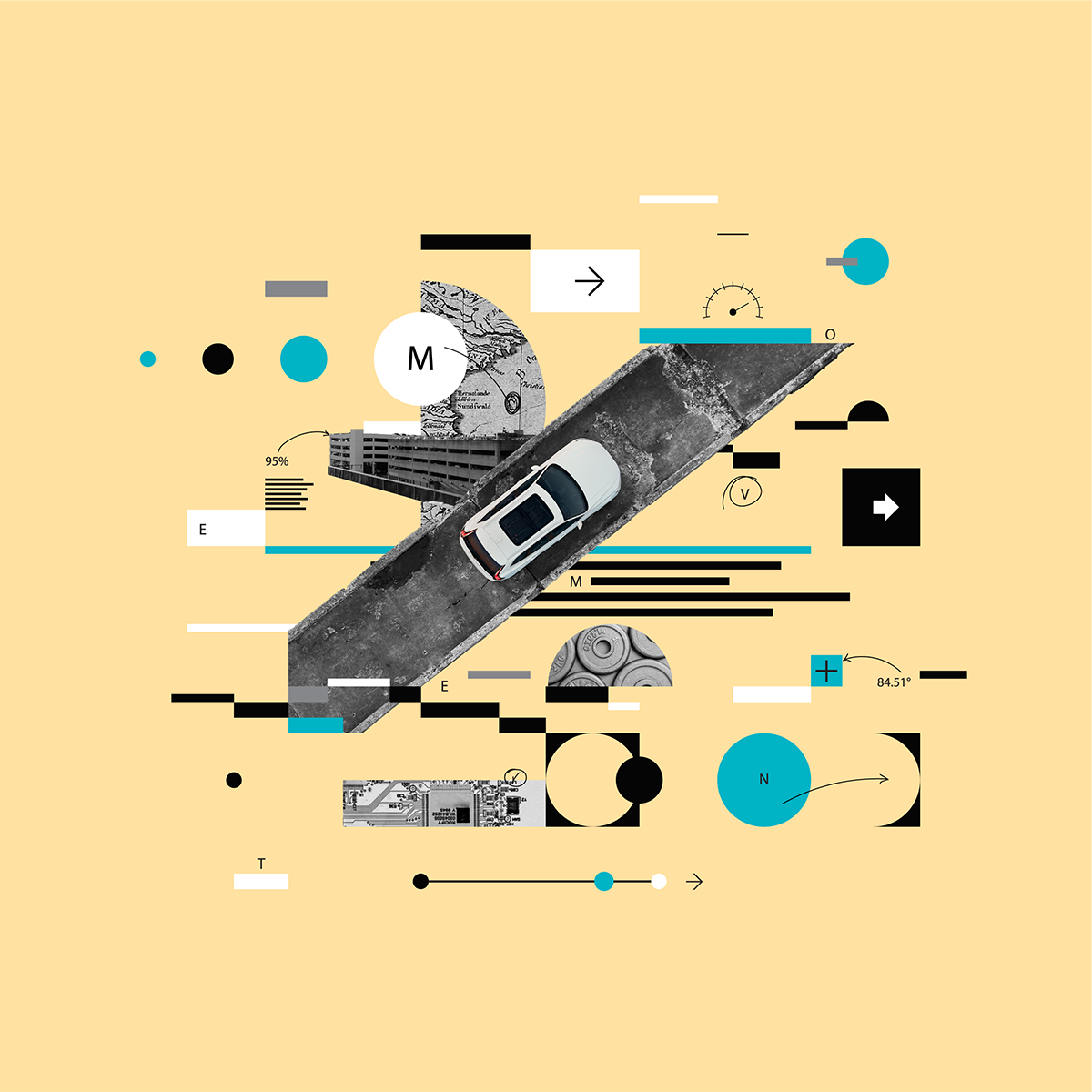 At the 1939 World's Fair, Norman Bel Geddes presented a far-fetched "World of Tomorrow,"
with self-driving cars zipping around on magnetic tracks built into U.S. highways. Today, Geddes's "Tomorrow" is knocking at our door. Autonomous vehicles are cruising around Phoenix, and more pilot programs will soon be popping up in cities like Boston, Singapore, and Gothenburg. The inevitability of autonomy hinges less on technology pushing forward and more on public policy catching up. But before these prototypes reach the mainstream, designers must overcome a critical barrier to adoption: safety.
Volvo has been a pioneer in car safety design—not least by inventing the three-point seatbelt and sharing the patent instead of making millions off it. So it is no surprise that safety underlies all of Volvo's driverless endeavors. In fact, Volvo sees autonomy as the next frontier in car safety, keeping riders safe when human eyesight, judgment, or response time fails. Autonomy is critical to Volvo's Vision 2020. "Of course it will increase convenience … But the primary reason we spend so much time on autonomous drive is to get to our vision that nobody should be killed or injured in a Volvo by 2020," Lex Kerssemakers, Volvo's U.S. CEO, said recently.
Autonomous cars may also offer a solution to our space conundrum. "A city experience that has relied on cars for the past century will swing toward a much more people-focused design," says Andy Cohen, co-CEO of the global design firm Gensler. He envisions street-side parking lanes becoming sidewalk cafés, and expanded drop-offs and passenger loading zones replacing parking garages as the main entrances to buildings.
Today, cars sit parked a whopping 95 percent of the time. But fleets of constantly moving, ride-sharing, self-driving vehicles will likely render parking obsolete—and designers see an opportunity. Korté explains: "We're thinking about how a garage space can evolve … to having cars that can park themselves, factoring in how tightly they might be able to park together, and then also being able to transform any extra space into totally new use."
Gensler tasked a team with studying how to optimize parking-structure design for future conversion. Some of their recommendations: "Install above-ground parking, pour flat-surfaced garages with higher ceilings and exterior ramps, and enclose the space to make future heating and cooling easier." Gensler has put these recommendations into practice at 84.51° Centre, a multipurpose space in the heart of Cincinnati with three levels of parking designed to be converted to offices in an autonomous future.
Connectivity
Smart cities will create and collect data, but they must also put that data to work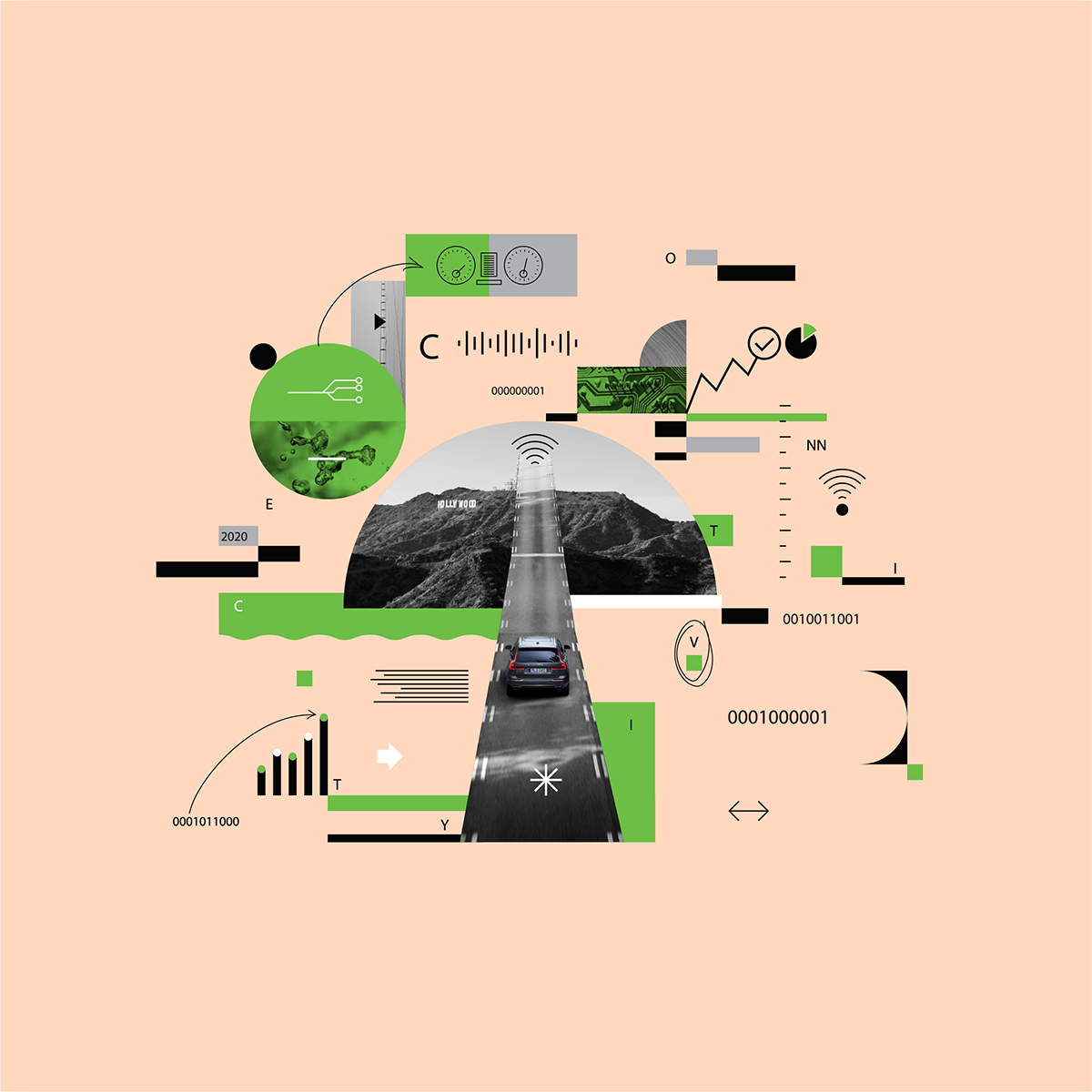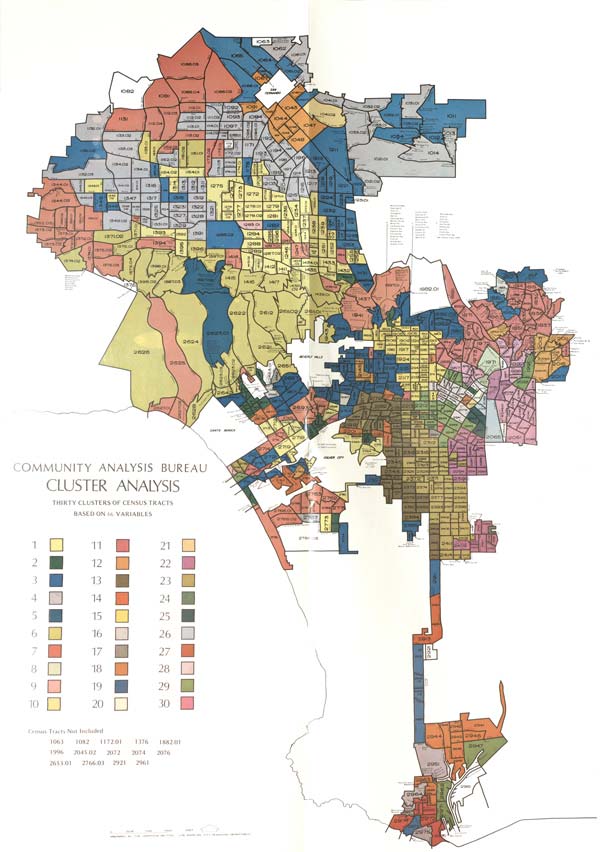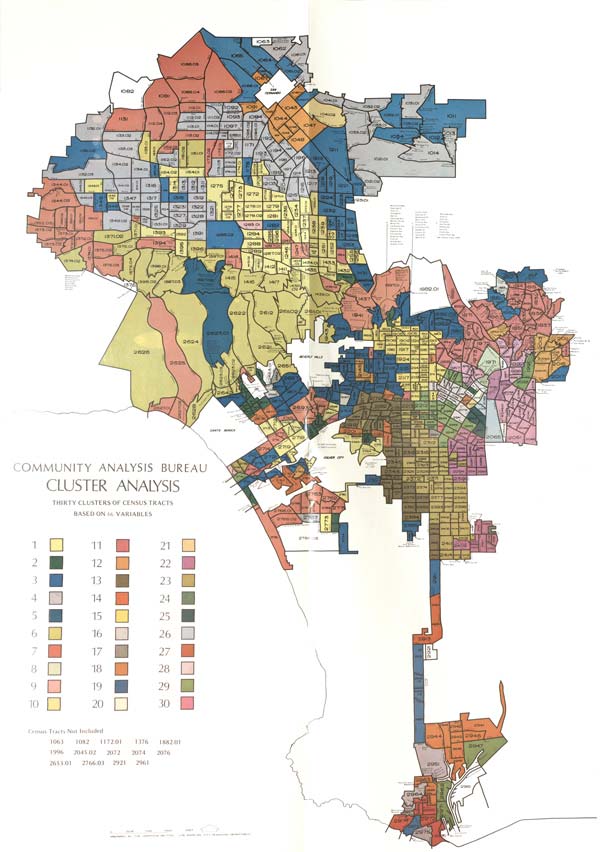 In the 1970s, the little-known Community Analysis Bureau in Los Angeles used cluster analysis
and infrared aerial photography to collect data about Angelenos and their habits. But the bureau never achieved its ultimate goal of creating an "Urban Information System" to address the city's problems, lacking one key element: the ability to translate this data into real-time action by city decision-makers.
The bureau would be delighted by their hometown's recent strides, winning the 2017 Digital Cities award and launching initiatives like DataLA and Clean Streets LA. As the Internet of Things (IoT) takes root in cities worldwide, people expect their cities to go beyond "smart" and become "responsive," using the data they collect to proactively address citizens' needs.
To make this a reality, designers are taking on new challenges in digital design. Without simple data visualizations and effective digital interfaces, people are likely to feel overwhelmed by the mass of information, no longer in control of their connected devices, buildings, and lives. As smart devices gather more data, and their functionality becomes more complex, user-friendly digital design becomes both more challenging and more necessary. Experts suggest, "This may involve upending the design process to start from the premise of the desired information outcome rather than the desired physical form."
New York City-based design firm frog puts a premium on creating intuitive digital designs. Tasked with creating a connected, tankless water heater and app, frog's designers wanted to encourage users to use less hot water. "The straightforward solution would be to put strict limits on the amount of hot water a household could use in a day," wrote a senior data scientist at frog on the company's blog. "But that would lead to frustration and attrition." Instead, the company designed a system that provided data on historical savings and recommendations, putting users at the wheel when it came to their own water conservation.
"We're not just individuals," says Sean Rhodes, frog's executive creative director. "We're all these nodes in a connected network." He thinks that the key for responsive cities is asking ourselves, "What's the experience that we want to provide across all of our municipalities, for our citizenry to help them live happier, healthier, more productive lives?"
Impact
Cities aren't just becoming greener—they're taking pointers from nature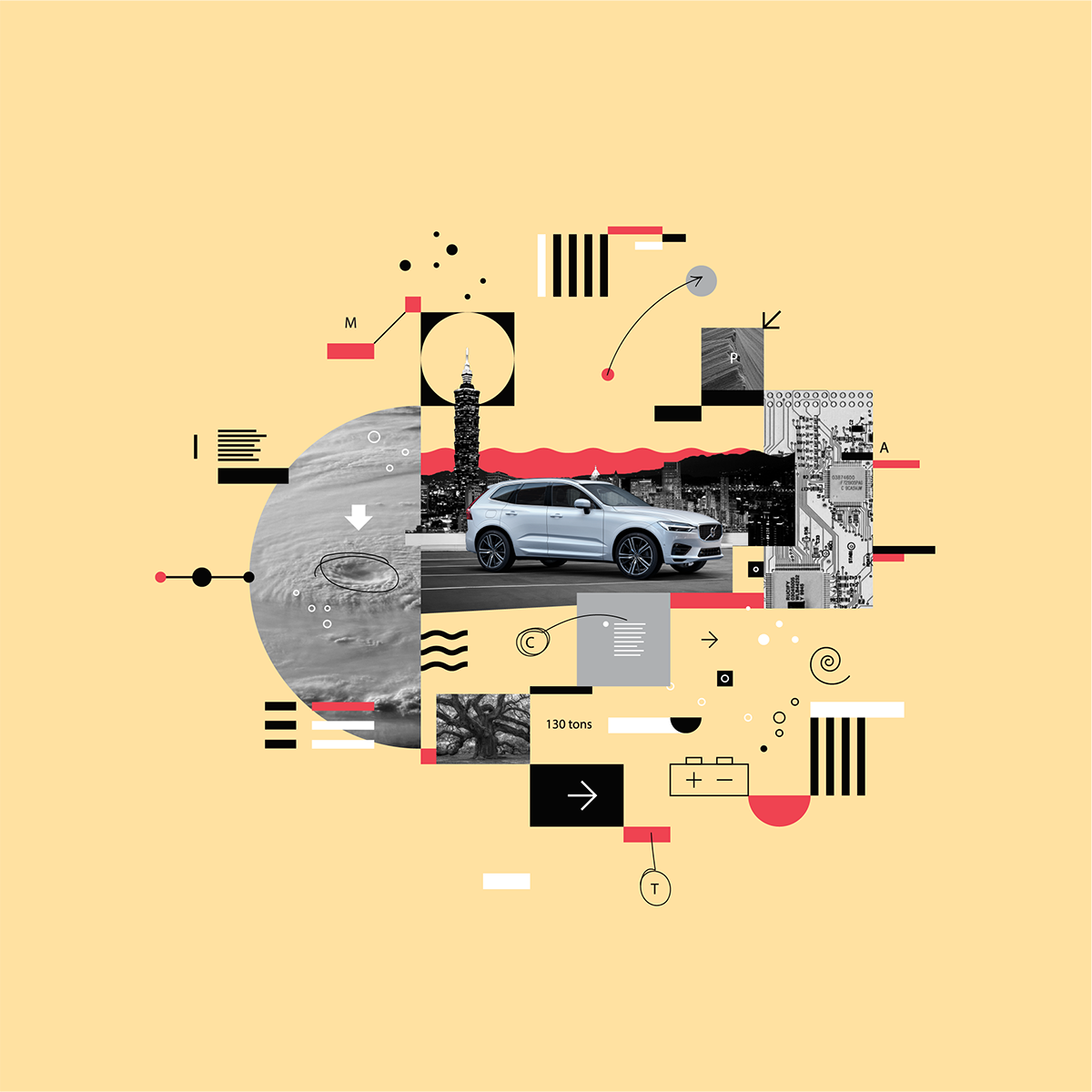 Last year, storms like Irma, Maria, and Harvey made for the most expensive hurricane season in U.S. history. Human-influenced climate change is expected to increase the incidence of these devastating natural disasters. As populations swell and cities expand, climate change is becoming impossible for designers to ignore.
As more and more designers prioritize sustainable design, Janine Benyus thinks that nature can provide more than just natural urban oases and green roofs. Her team thinks of nature as a teacher with 3.8 billion years of design and engineering experience. Beyond training and educating professionals, her consultancy has taken design cues from nature to inform sustainable resource extraction, weather-proof built environments, and create a database of bio-inspired solutions.
Benyus sees modularity as one of nature's greatest innovations. After Hurricane Katrina devastated New Orleans in 2005, Benyus looked to the city's giant oak trees, all but four of which remained standing, for structural design inspiration. "They're built to handle the high winds and then to shed branches," Benyus says. "What if the shingles on your roof were built to shed, because they were built as interlocking puzzle pieces, and then after the storm, people can pick them up and put them back together on people's roofs?"
Volvo has embraced these biomimetic principles as well. The 2018 XC60 cites the flow of nature as the inspiration for its smooth curves, emphasis on light, and reclaimed driftwood inlays, all of which belie the car's high-tech capabilities. Volvo's designers even took a modular approach to the engine—a plug-in hybrid model that gives users the agency to choose between or combine a traditional gasoline engine and an electric motor. And in July 2017, Volvo became the first major automaker to commit to an all-electric fleet, equipping every new car from 2019 with an electric motor. "This is about the customer," Håkan Samuelsson, president and CEO of Volvo, said of the announcement. "People increasingly demand electrified cars and we want to respond to our customers' current and future needs."
Andy Cohen echoes this sentiment. "People are the one constant in this era of dramatic technological change, demographic shifts, global volatility, and climate change," he says. "More than ever before, there is an opportunity to create a better world through people-centered design."