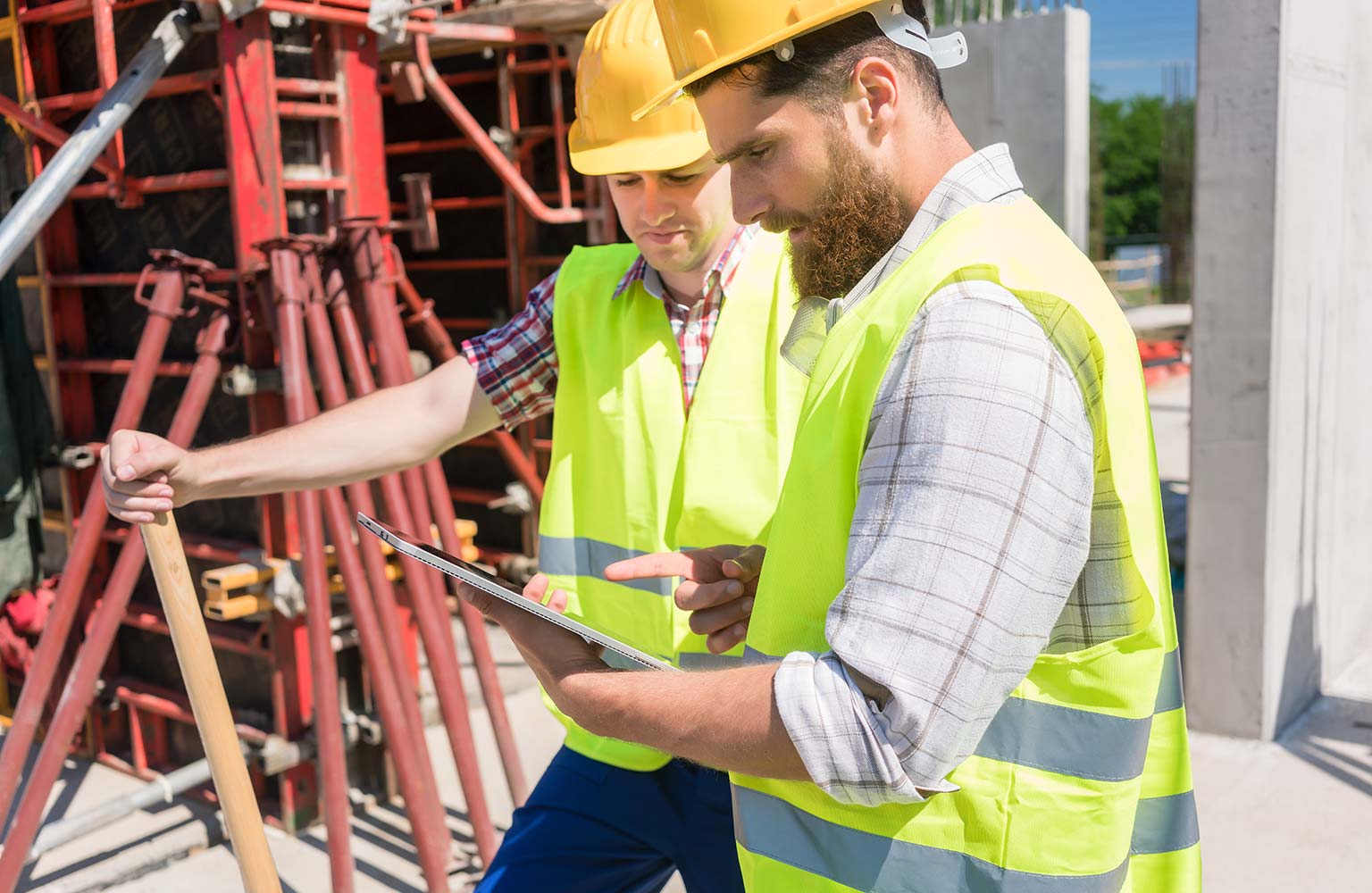 Build: Technology is advancing the ways we create, and experience, our spaces
Using Virtual Buildings to Create Real Ones
Building Information Modeling (BIM) software is transforming the construction industry—making buildings cheaper, safer, and more amazing than ever.
The Walt Disney Concert Hall in downtown Los Angeles is a one-of-a-kind building. Designed by legendary architect Frank Gehry, the hall's stainless steel exterior is a riot of curves, angles, and non-rectangular shapes not found on any conventional structure.
Completed in October 2003, the $274 million edifice is a landmark in more ways than one: It was one of the first to be designed with sophisticated 3D modeling software normally used to build aircraft and automobiles.
"Back then people said the hall was conventionally unbuildable," says Marc Kinsman, immersive technologies developer for Mortenson, the Minneapolis, Minnesota–based, $3.8 billion construction and real estate firm that built the hall. "We said 'We can do it' and went out and licensed CATIA, a 3D modeling system used by aerospace. We figured if Boeing could use the software to design aircraft, we could use it to design buildings."
Exploring what happens when possibility becomes reality.
CATIA, and programs like it, falls into a category of software known as Building Information Modeling (BIM), which is transforming the construction industry. Since 2003, BIM platforms have evolved from basic design tools to massive cloud-connected databases that contain all the relevant information for a single project—from the location and type of every door, window, and electrical outlet to the legal documents signed by building owners and contractors.
BIM ensures that what architects and design engineers conceive of can actually be built, says Monica Schnitger, president and principal analyst for Schnitger Corp., a consultancy specializing in architecture, engineering, and construction (AEC).
"Without all that technology, you could wind up with an amazing architectural concept that is impractical if not impossible to put together," she says. "By connecting everything together, you create a framework that leads to better margins, less litigation, and a better piece of infrastructure. And if you're doing it right, you're creating information that can be used during the entire operational life of the asset."
Until recently, BIM usage has mostly been limited to very large projects, such as office towers, hotels, hospitals, and public infrastructure. But over the last few years it's begun to migrate down to smaller projects. Now BIM is enabling a range of other technologies—from virtual reality (VR) to sophisticated data analytics to drones—that promise to radically change the construction industry.
A Complete Suite
BIM is really a collection of software packages that work in concert. Architects and designers might use a 3D modeling application like Autodesk Revit to design a structure; building owners can examine the structure's digital twin and request changes before construction begins.
Contractors in the field can use a different BIM module on the job site to identify issues, complete punch lists, and file inspection reports. Property managers can use yet another module to maintain the building after it's finished.
Fundamentally, BIM software acts as a single source of truth. It provides one place to store data—architectural drawings, electrical and mechanical schematics, requests for information, inspection reports, contracts, and more—that everyone working on a project can access.
"BIM is really about sharing information, effectively and efficiently," says Andy Leek, director of virtual design and construction for PARIC Corporation, a $600 million general contractor based in St. Louis, Missouri. "A single source of truth is something our industry has needed for a long time."
Leek says his company has been gradually increasing its BIM use over the last six years; in 2018, PARIC plans to deploy BIM on all of its construction projects. And while return on investment is often tricky to measure, leveraging the BIM process and tools like Revit and the Autodesk BIM 360 suite can cut the time required to respond to issues by more than half, he adds.
KBE Building Corporation, a $300 million commercial construction firm serving the northeast and mid-Atlantic U.S., uses BIM 360 to manage all the documents involved in a project, says Mark A. Livolsi, manager of quality control and compliance.
"BIM 360 allows our guys in the field to access construction documents, shop drawings, and the rest of the paperwork that used to take up a ton of filing cabinets," he says. "That's now in everybody's hands on their iPads via BIM 360 Docs."
Clash Struggles
One of BIM's biggest practical benefits for construction firms is clash detection. Digital models allow designers and contractors to see how changes—say, moving a door or a window—affect other systems like plumbing and electrical. They can then make adjustments before construction is underway.
By avoiding physical rework, BIM makes job sites safer, Kinsman says. "Most accidents occur during unplanned interruptions when you have to redo things. By preplanning them virtually, we reduce the number of things we need to rework on-site. It helps us keep our workers coming home safe at the end of the day."
Reducing potential conflicts before construction begins can also result in tremendous time and cost savings. That's a huge benefit in an industry where margins are thin and every delay can cost tens of thousands of dollars.
Typically, 8 to 10 percent of big construction projects consists of rework, explains Russ Dalton, BIM director, Americas, for AECOM, an $18 billion infrastructure firm that operates in more than 150 countries. Using BIM can reduce that rework portion to less than 1 percent, he says.
"One example is the Barclay Center in Brooklyn, a full design-build AECOM project," says Dalton. "We had a total of five issues in the field that stopped construction—you could count them on one hand—because we built it first digitally. BIM has had a huge impact on our business financially."
Cloud Construction
These days, smartphones and tablets are becoming almost as common on construction sites as hard hats and steel-toed boots. That means a consistent and reliable Internet connection is now vital for nearly all major projects, says Jim Lynch, vice president of Autodesk's Construction Products Group.
"If you went to a construction site even three years ago, it would not be uncommon to see project managers returning to the construction trailer because they found an issue or needed to look at a set of drawings," says Lynch. "Today you can see project managers carrying iPads. When they see an issue, they snap a picture and share it with other project team members, or they look up the models or drawings using BIM 360 on their tablets. That would not be possible without the cloud."
The cloud has become the primary place to store construction documents. "We're at a point where we're grappling with what needs to be stored internally at KBE anymore, because so much is located in the cloud," says KBE's Livolsi.
It's more than just on job sites. Being cloud-connected allows global companies like AECOM to bring in expertise from around the world, says Dalton.
"I'm working on a project now in Honolulu and we've looped in people in our global design center in India to work on it," he says. "If I have a team of people in Seattle who are available, I can easily assign them to a project in Rhode Island. Cloud operations allow us to do that."
Building Momentum
Though BIM has been around for more than a decade, it's only recently begun to gain real traction among U.S. firms. In other parts of the world, BIM has been driven by regulatory mandates. For example, in Britain, any construction firm that wants to bid on a public infrastructure project is required to employ BIM technology. While many U.S. state and regional governments have their own BIM mandates, there's no federal equivalent.
One reason for slower U.S. adoption is cost. Deploying BIM requires a significant investment in not only software, but also hardware, networking, and training, says Schnitger. Adopting BIM means persuading people to work in a way that may be unfamiliar and uncomfortable. And for BIM to work as it's intended, everyone on a project—from designers to suppliers to subcontractors—needs to be on the same platform.
"BIM is really an all-or-nothing proposition; the entire project has to buy into it in order to see the benefit," Schnitger says. "Owners and big global engineering, procurement, and construction (EPC) firms can force all the other EPC companies in their supply chain to adopt technology compatible with their BIM infrastructure. If that's not possible, you might as well not bother starting with BIM."
Still, the technology's potential has just barely been tapped. Companies like Mortenson and PARIC are using BIM models to drive virtual and augmented reality (AR) experiences. By donning a VR or AR headset, owners, workers, and potential tenants can virtually walk through buildings before they're built.
Autodesk is piloting a BIM 360 IQ module that uses machine learning to analyze building data. It can then flag potential problems, such as contractors who are perpetually behind schedule or quality issues that might arise during specific environmental or geographical conditions, says Lynch.
Last November, 3D Robotics announced plans to integrate its unmanned aerial vehicles (drones) with BIM 360. This integration would enable drones to perform site inspections literally on the fly and then upload the data to the BIM platform.
For companies looking to embrace 21st century technology, BIM is clearly the path forward, says Schnitger.
"The most complicated projects can't proceed without it," she says. "Companies that are looking ahead are adopting BIM because it gives them opportunities they wouldn't have if they kept doing everything the way they always have. It's the only way to succeed."
The Possibility Report is an ongoing series about how technology is changing our understanding of the world around us. This article is part of BUILD, our discussion on how emerging technologies promise to change the way we design, create, and experience the places we live and work, from city centers to the remote villages of tomorrow.