Did you ever wonder what powered George Jetson's flying car? Or how Rosie the robot recharged her batteries? Or whether the air was fresh up there above the clouds in The Jetsons' home in Orbit City?
That futuristic city, first imagined in 1962, foreshadowed the highly mobile and interconnected lives that we lead today. Moving walkways, video phones, high-speed elevators, and interactive displays are just a few of the animated series' predictions that are now part of our daily lives.
One thing The Jetsons couldn't have foreseen is how large cities would grow or how important sustainability would become to their prosperity. From just over 3 billion people in 1962, the world's population has grown to more than 7 billion today and is on a trajectory to surpass 9 billion by 2050. Cities, in particular, are experiencing rapid change. Today, more than half of the world's population lives in an urban area; by 2050, that fraction will grow to two-thirds.
This is an unprecedented transformation that brings with it significant challenges, including increased demands on the environment and natural resources. Bigger cities will require more buildings—and buildings already consume 40 percent of the world's energy. People will be moving farther from their food sources. As the world's population and urban centers grow, so too will the need for travel to connect our cultures and economies. Yet less than 20 percent of today's global population has ever set foot on an airplane.
These big changes come with big opportunities to urbanize in a sustainable way: to develop our future cities, adapt our existing ones and connect them in ways that are more efficient and sustainable than The Jetsons could have imagined. Fortunately, cities can be places of opportunity and action. In recent years, we have seen cities around the world take a lead in implementing energy-efficiency measures and adopting technologies that can transform urban infrastructure, while helping to preserve the planet's resources.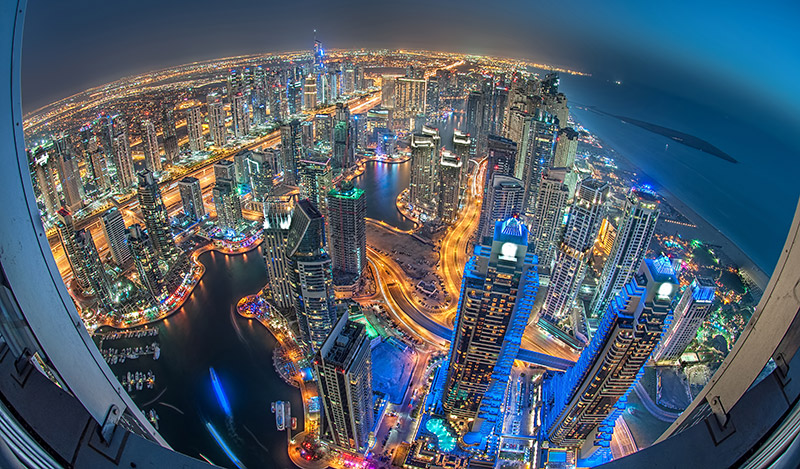 Even more encouraging is the engagement of the private sector—which understands that what's good for the planet is also good for customers, communities, employees, and shareholders—in developing the products and systems that will help drive sustainable urbanization. With the climate policy agreement reached in Paris in December, technologies must now lead the way.
For fans growing up with The Jetsons, the year 2062 offered a glimpse into a future utopia. But we won't get there unless our cities use water and energy efficiently and manage waste and greenhouse gas emissions sustainably. In the future city I envision, the flying car is propelled by a clean, efficient engine as it zips between buildings that use even less energy than the car itself. Rosie's batteries store power from the sun—just as the elevators convert gravity to energy. And the air outside is not only clear but also free of emissions and lower in noise.
I have great confidence that we can make this vision a reality. Many of the solutions are already within our reach. Global green building activity is doubling every three years and reshaping cities with technologies to save energy and water. More sustainable refrigerated- food transportation and supermarket-display-case technologies can extend food supplies to feed more people while helping to minimize the 1.3 billion tons of global food waste—which, if it were a country, would rank third in greenhouse gas emissions. And new technology breakthroughs will advance green aviation with quieter, more fuel efficient jet engines.
I know we can aim high—and achieve big results—because we have done it ourselves. Profitable, responsible operations do not have to compromise the environmental or economic health of future generations. Much like a city itself, United Technologies, with nearly 200,000 employees working in almost 5,000 buildings worldwide, has proven that sustainability works. Since 1997, United Technologies has tripled the size of its business while reducing its greenhouse gas emissions by a third and water consumption by more than half.
We do this by committing to aggressive targets to improve environmental performance and workplace safety. Every five years, we review our progress and apply what we've learned to establish new goals to further improve the health and sustainability of our employees, our operations, and our communities. As we launch our newest 2020 sustainability goals, we are publicly recommitting to advancing energy-efficient, sustainable technologies in our products and reducing the environmental impacts of our operations and supply chain.
In 1962, only a few could have imagined the technologies available today to guide sustainable urbanization. By embracing these solutions, we can work together to shape a future city and world in which George Jetson and his family—including Astro—would feel very much at home.