Driving a Mile in Another Person's Shoes
How does Uber develop its newest products and features? For the ride-sharing giant, it's all about empathy.
Illustrations by Tom McCarten
Before Sachin Kansal started his new job at Uber as director of safety products, he decided to spend his three-week vacation driving with the global ride-sharing company. Instead of using his own car, which was saddled with a couple of toddler car seats, he rented a ride, mounted the phone to the dashboard, turned on the app, and off he went. "It was surreal," he admits. "I was driving very slow for some reason. Then the rider got in, and I'm like, Okay, now a stranger is in my car. And they're on their phone. Am I supposed to talk to them, not talk to them? All of these emotions that you go through are just fascinating. It's something that you can only realize if you've actually been a driver."
After this self-imposed research study, Kansal wrote a 40-page paper detailing multiple "light-bulb" moments, which he then shared with his team. Though other soon-to-be Uber employees may opt to spend their vacations in more relaxing ways, Kansal feels his time behind the wheel has been key to his ability to empathize at all phases of the product development cycle. Indeed, it is only through this sort of empathetic process—putting oneself in another person's shoes, either literally or figuratively—that developers gain the insights needed to make intuitive and necessary changes to an app that many of us open on our phones every day, all over the world.
Our belief is that these features have to be seamless, there's a reason my five-year-old who barely knows how to read knows how the app works.
For Kansal, one such insight was the importance of solving for the myriad challenges drivers or delivery partners may face. "The solutions to some of these challenges are dependent on product design and usefulness," he says. Take Trusted Contacts, for example: That feature, which Kansal helped evolve out of Uber's Share My Trip product, allows riders to share their trip in real time and alert loved ones that they have arrived at a destination. "But it wasn't being used as much as we think people would like to use it," he says. Working with his team, Kansal identified the feature as being too laborious. In an age when people save bank-account passwords on their smartphones, the feature initially required users to go through a multistep process: Tap the feature button, type a person's name, select that person's name, and then hit share. "Every. Single. Time," says Kansal. Now users can create a Trusted Contacts list, avoiding the rigmarole of retyping someone's name each time they get into a car. "Our belief is that these features have to be seamless," says Kansal. "There's a reason my five-year-old who barely knows how to read knows how the app works."
Inside Uber

In the Driver's Seat

Sachin Kansal
Director, Product Management–Safety
And once someone requests a ride, finding that vehicle on the road should be equally seamless, insists Brinda Malvi, a former city planner who now works in Uber's rider-experience division. "We're always trying to figure out how to make it easier to find your car," says Malvi, whose latest contributions to the app include a variety of meaningful updates, such as more information on the driver, including the total number of trips taken as well as their accomplishments, and the implementation of a tool that lets riders send a message to their drivers directly in real time. Another recently launched feature, Spotlight, allows users to shine a beacon-like colored light from their phone to signal their incoming driver. Malvi believes it will be especially well received in big cities like New York, where many drivers using the Uber App have difficult-to-distinguish black cars. "It solves a really tricky problem," she says. "How do we make sure our riders are getting into the right cars?"
Though Malvi uses data to pinpoint problems that may not be obvious on the surface, she's a big believer in good old customer research, too. "We bring riders into our offices at Uber just to listen to them," says Malvi. "There is a broader cultural shift at Uber. We don't drive forward without listening and without paying attention to what people who use Uber actually want. That's something people can expect of us moving forward, is to step back and say, 'Is this useful to you? Are we doing a good job? And what can we do to keep improving your experience with Uber?'"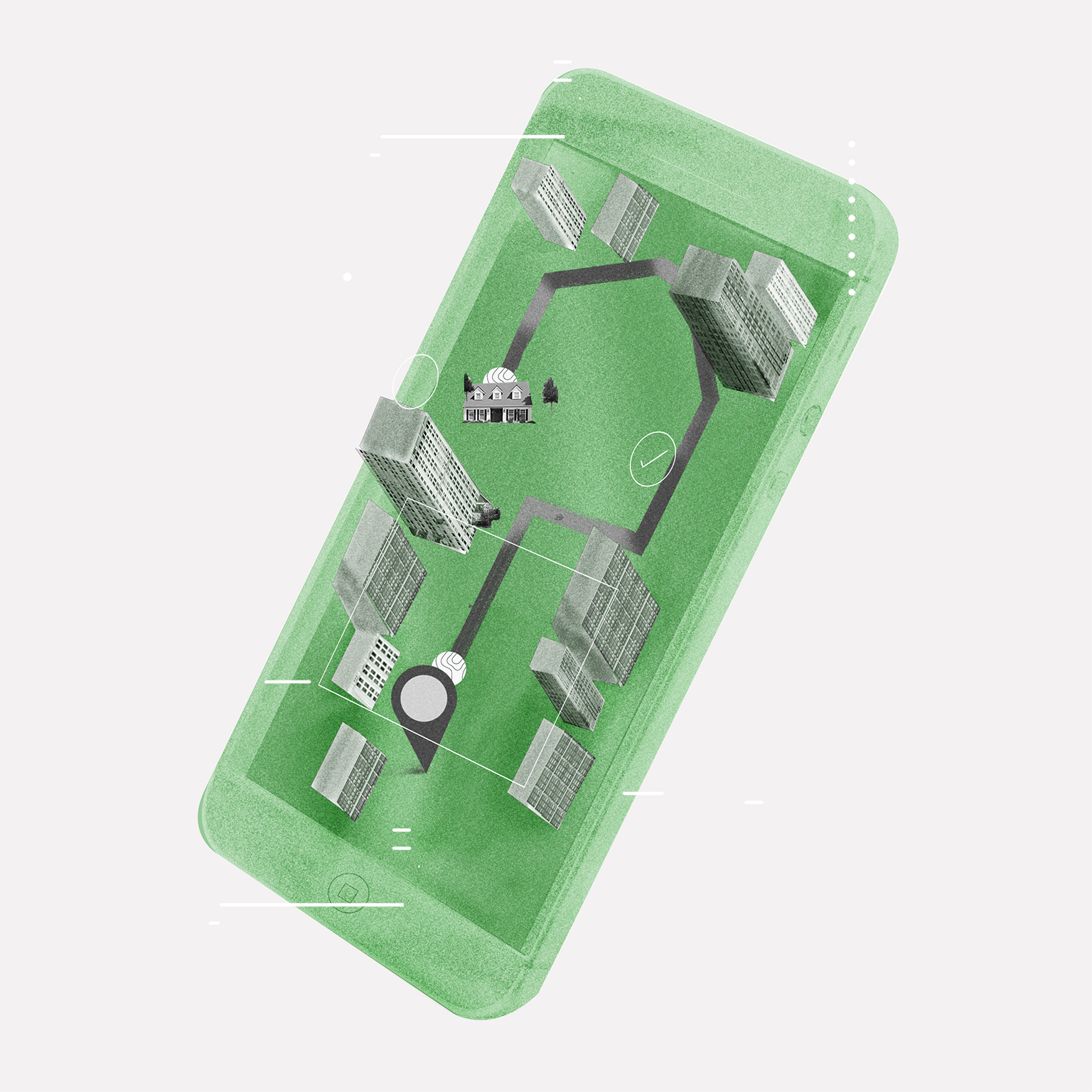 Figuring out how people are using technology in real life is sort of an obsession for Jeanette Mellinger, head of user experience research for Uber Eats. She calls herself a "tech anthropologist." It's her job to ensure the company's latest success story continues on its path as the world's fastest-growing food-delivery app by creating an intuitive interface for customers, delivery partners, and restaurant partners. "I have to understand how and what we eat, which is one of the most complex areas of people's lives," says Mellinger. "It's really about caring for people."
There have been very few companies that have an opportunity to really transform the infrastructure of the world through technology.
Mellinger often interviews restaurant owners and customers, asking them all sorts of questions—like how they feel about food or what's in their fridge. Frequently, the answers she hears fuel solutions to problems with which her team is grappling, like the time she had to figure out how Uber Eats delivery partners might accept cash in foreign countries like India or Colombia, where credit cards are rarely used for food purchases. "I visited Mumbai and Bogotá with my team," says Mellinger. "We had some prototypes, and then we would go to a restaurant, talk to an owner, go see how they're using the tablets, talk to them about what it looks like for them to own their restaurant. What does it look like for them to accept a delivery right now? We asked them to show us who does what when they're receiving an order, because we're thinking, if it comes through with cash, then who would collect it, and at what time? These are all the questions we have to ask and get answers for."
But no matter the country in question, one of Mellinger's favorite methods of gaining a better understanding of the Uber Eats customer is conducting what she calls an "order along." In the customer's home, Mellinger will ask him or her to walk her through how they place an order. "I love going to someone's home and asking them questions about what food means to them," says Mellinger. "This is also when I think of questions I wouldn't have thought to ask because you get a look at the full picture. When people are actually doing things, it's often different from what they say they do in that situation. This is why my job is pretty cool—I'm working in the physical and digital world."
Inside UberUrban Mobility
Brinda Malvi
Product Manager
Brinda Malvi, a former city planner, aims to provide seamless solutions to complex problems.
The dovetailing of those two worlds might be most important in our cities, where hordes of people meet waves of new technology dedicated to making their lives less chaotic. Reinventing urban mobility is a common theme among Uber's developers. Talk to Head of Rider Product Peter Deng, a tech-industry vet who helped build some of the most prolific social media products on the market, and he'll tell you how his team's collective work ranks among the most revolutionary in Silicon Valley. "We're not just moving pixels on a screen. We're building products and technologies that create economic opportunities for people around the world," he says. Even seemingly prosaic product updates can have a deeply meaningful impact. For example, Deng spearheaded the development of Uber's mid-ride features, which allow users to rate their trip, compliment their driver, or tip at any point, instead of having to wait until the end of a ride. "The tipping feature alone pumped $600 million into the U.S. economy in its first year," says Deng. In his mind, given Uber's global reach, that's just the beginning. "Roads have been around for thousands of years. And we kind of just stopped at this very pedestrian version of transportation. There have been very few companies that have an opportunity to really transform the infrastructure of the world through technology."
Inside UberThe Importance of User Research
Jeanette Mellinger
Head of User Experience Research for Eats
Jeanette Mellinger spends time in the real world with the app's users to charge her ideas with understanding and empathy.
Deng relies heavily on an IDEO design philosophy, and one of the most crucial steps in this process is understanding and empathizing with the user. In fact, it was this process, combined with insights from big data, that led Deng's team to develop Uber Lite, a version of the app that loads much more quickly on older Android devices. This is especially important in countries like Brazil and India where cell phones are not as advanced or there is low connectivity. (According to the data, people with older devices were experiencing lag times of five minutes when attempting to load the app.) American iPhone users wouldn't understand, he says. "You just don't get it. No offense. Neither did I, until I switched. It's a whole different operating system. But it's what the majority of the world uses. And unless you really empathize and switch over fully—not just on the side, but really switch over—you're missing out on a lot of the details and the design differences between the two." According to Uber's research, 70 percent of the world's smartphone population uses Android and 66 percent of those people are on devices from 2014 or earlier. "That's a giant part of our user base. The massive data gives us a sense of where to dig. And then when we have to take that second step of actually digging to get those deep insights."
For Deng, part of the digging is testing any prototype he's working on himself, which he did for Trusted Contacts when product development teams were trying to increase U.S. user numbers. "We call it 'Eat your own dog food,'" says Deng. "When you use whatever you're working on, you realize, Oh, this screen is a bit buggy. Or the text here doesn't make sense. If we couldn't design through the solution then we'd all have the wrong jobs." So far, though, Deng—along with Kansal, Malvi, and Mellinger—seem like they're in just the right seat.