Life Well Spent
ILLUSTRATIONS BY: James Oconnell
Americans have different ambitions today than they did in generations past. With more information at our fingertips, many of us count travel and health among our top priorities, according to research from Synchrony. Others strive to carve out fulfilling careers or to provide for those we consider family. Whatever our priorities, we're spending a lot of our time and hard-earned money to realize those ambitions: we wear fitness trackers, buy new camping gear, read books on entrepreneurship, and care for our families. In other words, these aren't simply dreams—they're our life's pursuits.

What follows is a look at four prominent ambition areas, how these have shifted over time, and what we are doing to achieve them now.
Chapter Three: Health
Research is constantly expanding our understanding of how our decisions today impact our health in the long run, and this broader scope is creating a more health-conscious society. Different choices work for different people. But according to recent polls, no matter how we define health, we all want it—and we're willing to put in the work to get it. The good news is there are lots of ways to measure whether we're achieving this ambition. It's not just a matter of stepping on the bathroom scale anymore; tech startups and always-on connectivity are leading to new, interactive ways to keep fit, eat well, and de-stress—from trackers to apps to food delivery services. Being healthy is getting more social, too—which, for some, is yet another aspect of health. These trends have helped launch entire industries, from organic foods to pay-to-play competitive races, and Americans are increasingly seeking out natural and healthy things to eat and do. This infographic explores what Americans mean when we say we want to live a healthy lifestyle and the changing ways we're looking to fulfill this ambition.
Americans have always been active, but today, more so than in the past, we're focused on fitness.
Our overall activity level has stayed constant over the years, research suggests, but now we're focusing our efforts on fitness activities more so than on sports. While Millennials and Gen Xers are flocking to fitness studios and group classes, Baby Boomers are looking to regain their youthful energy through low-impact cardio workouts or meeting friends for power walks. And the higher the demand for activity, the greater the startup world's response, with new fitness companies and studio chains spreading across the country. Virtual training is taking off—you don't even have to be in the same location as your instructor anymore—and fitness apps are engaging mobile users like never before.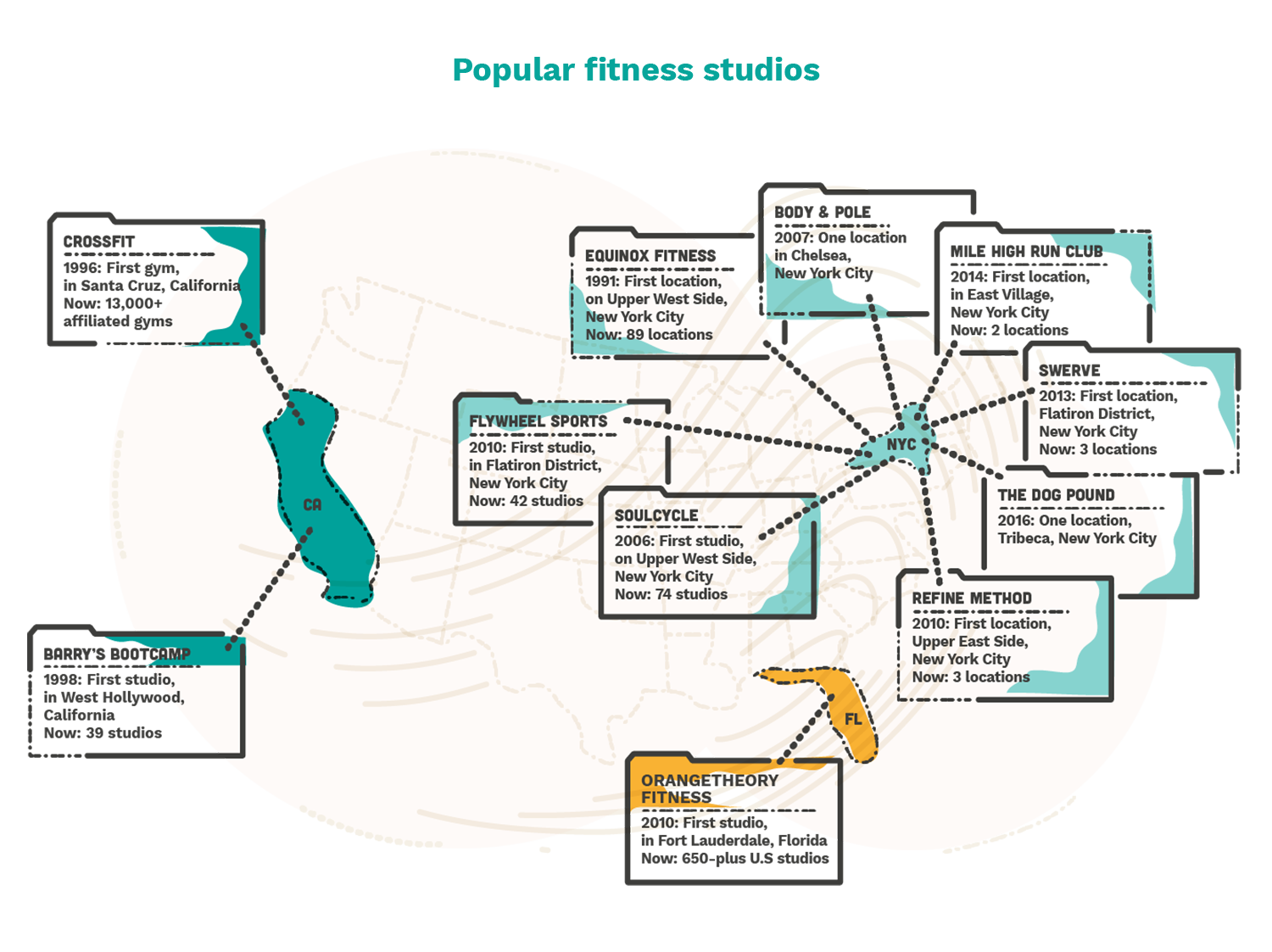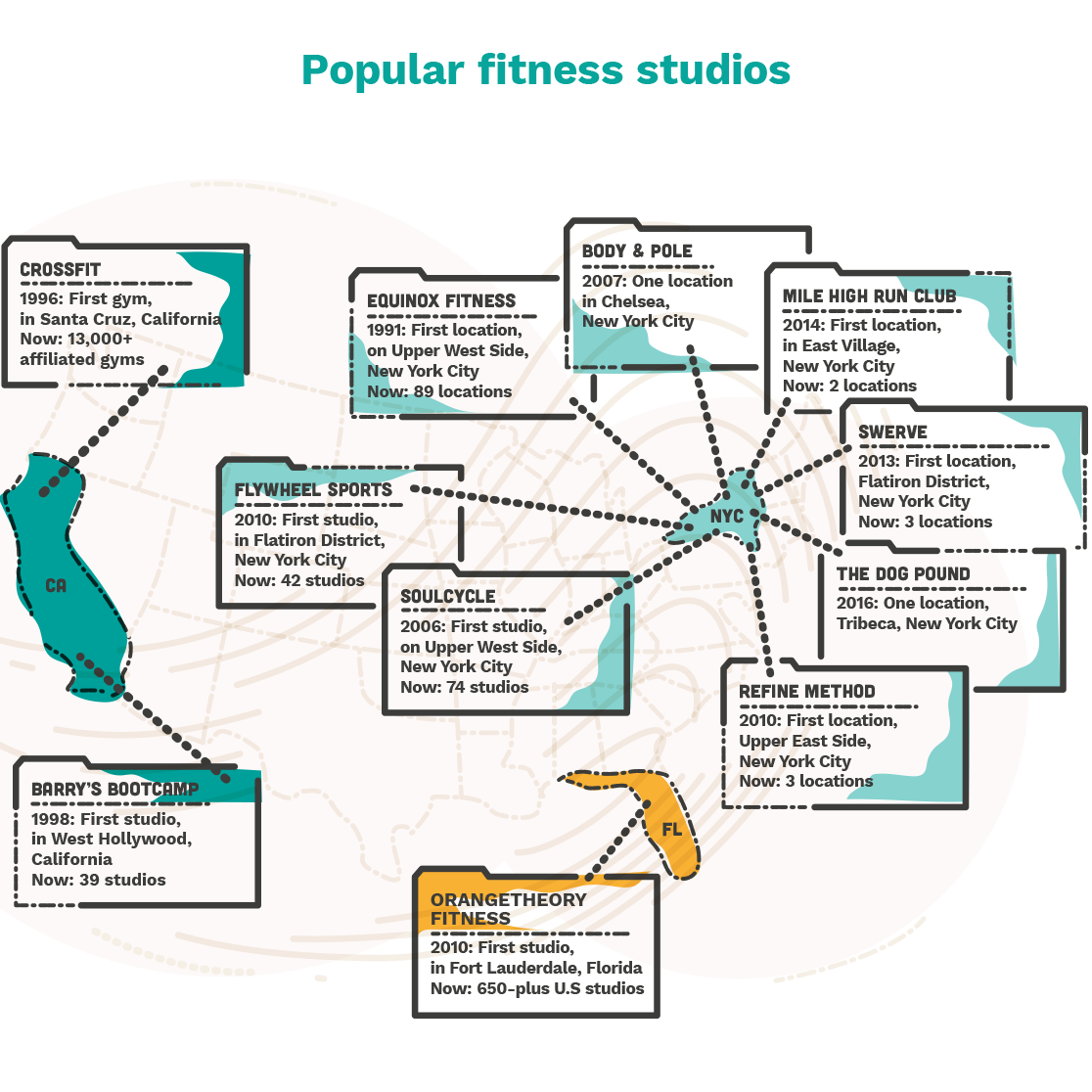 We're fulfilling fitness goals in all kinds of new ways.
From urban obstacle courses to traditional marathons, races are no longer just about running: They're also about having fun. We spend four or five months training for fitness events, buy training tools and trackers, and shape our social lives around these regimens. The market for wearables, often worn to track training progress, grew from 5.2 million units sold in the United States in 2013 to a projected 36.4 million sold this year. Meanwhile, "fun run" events like 5Ks attract far more participants than do grueling marathons.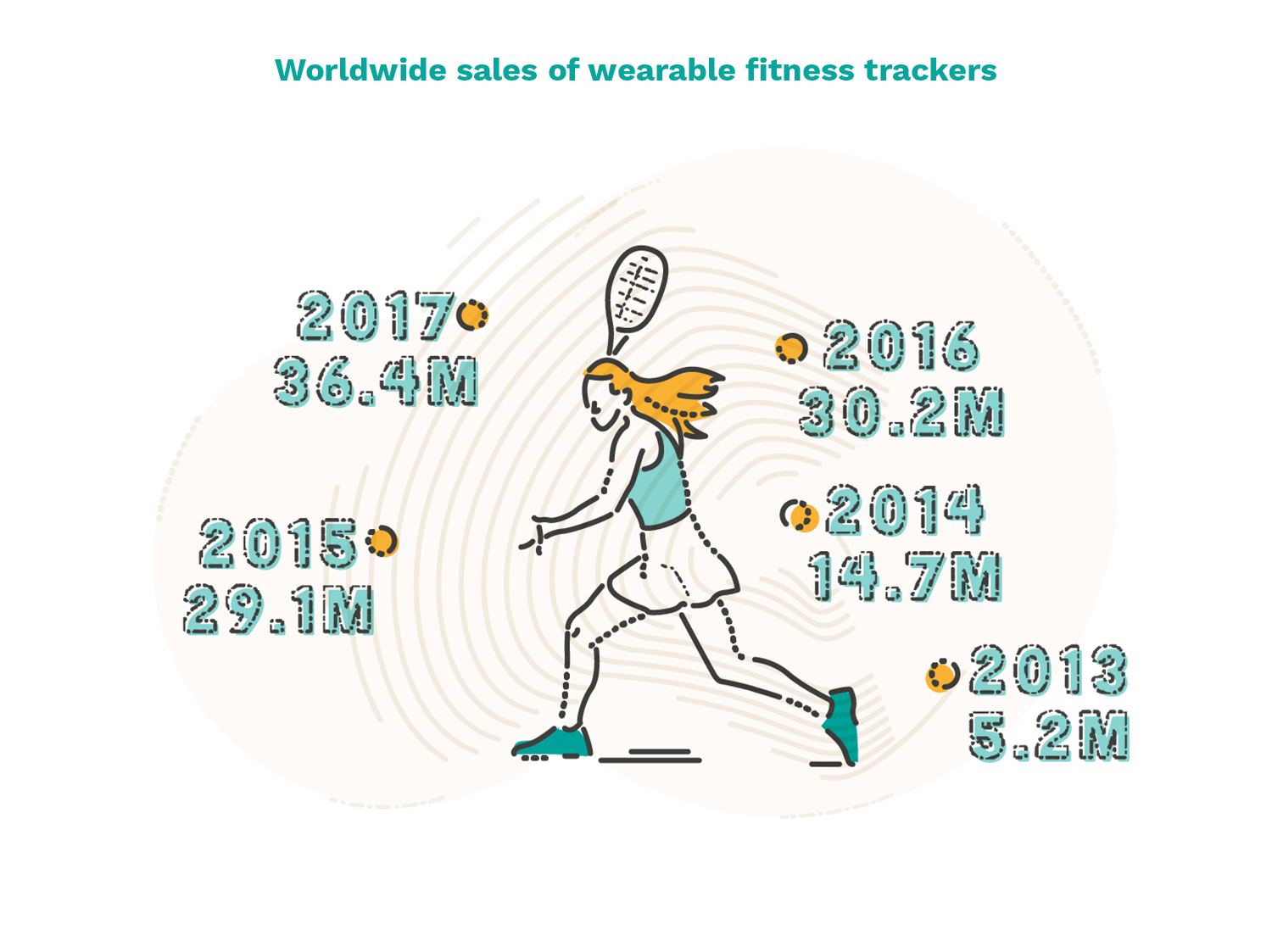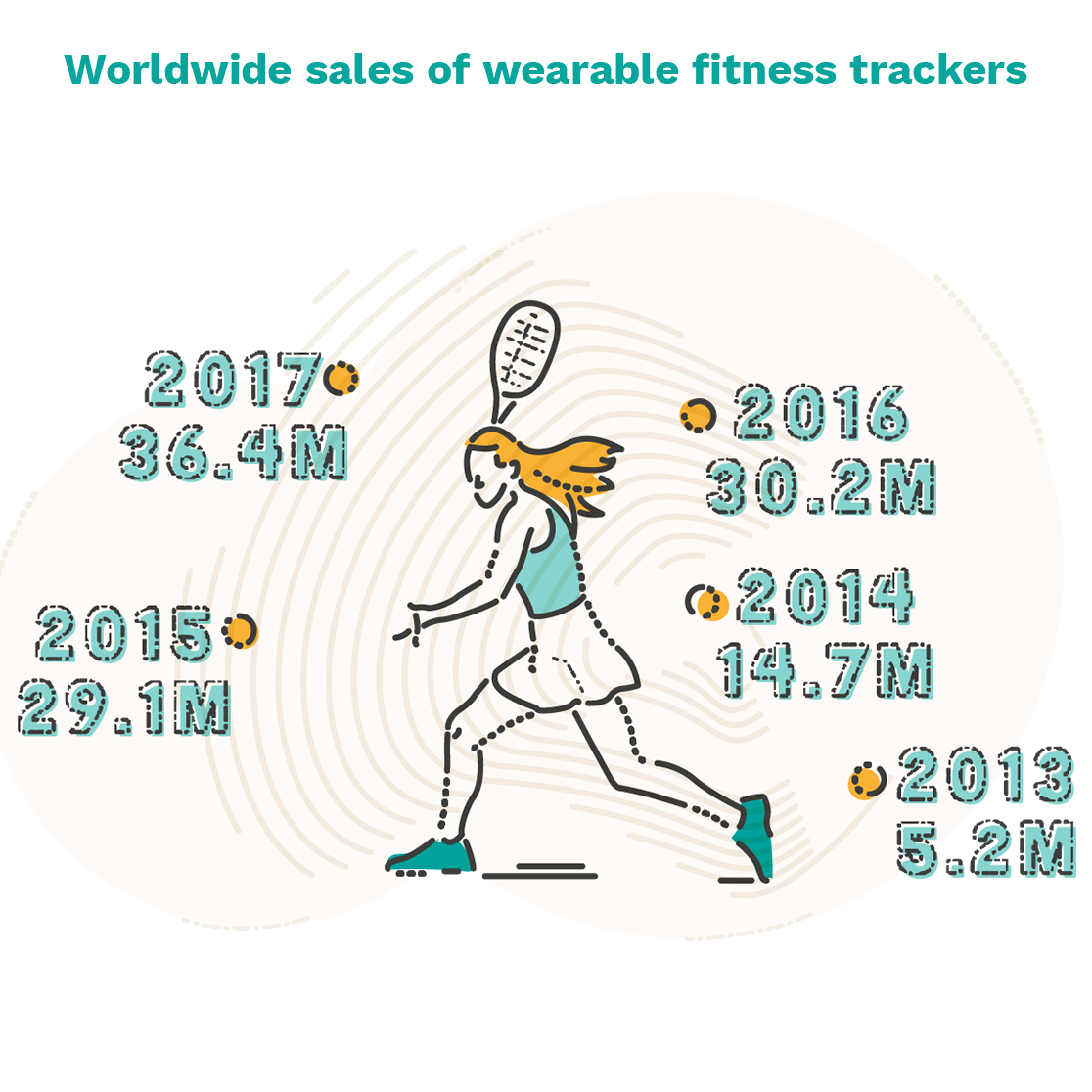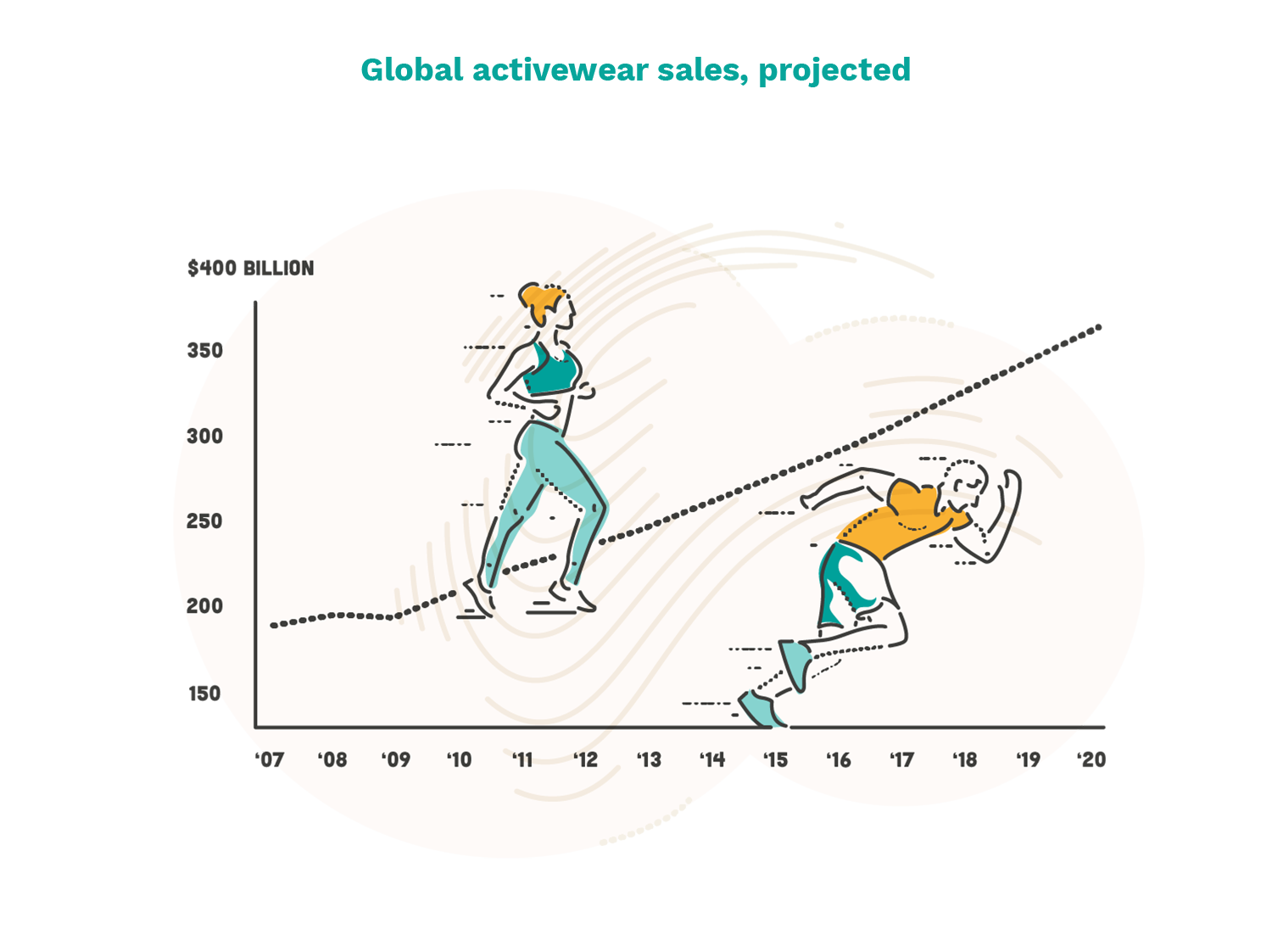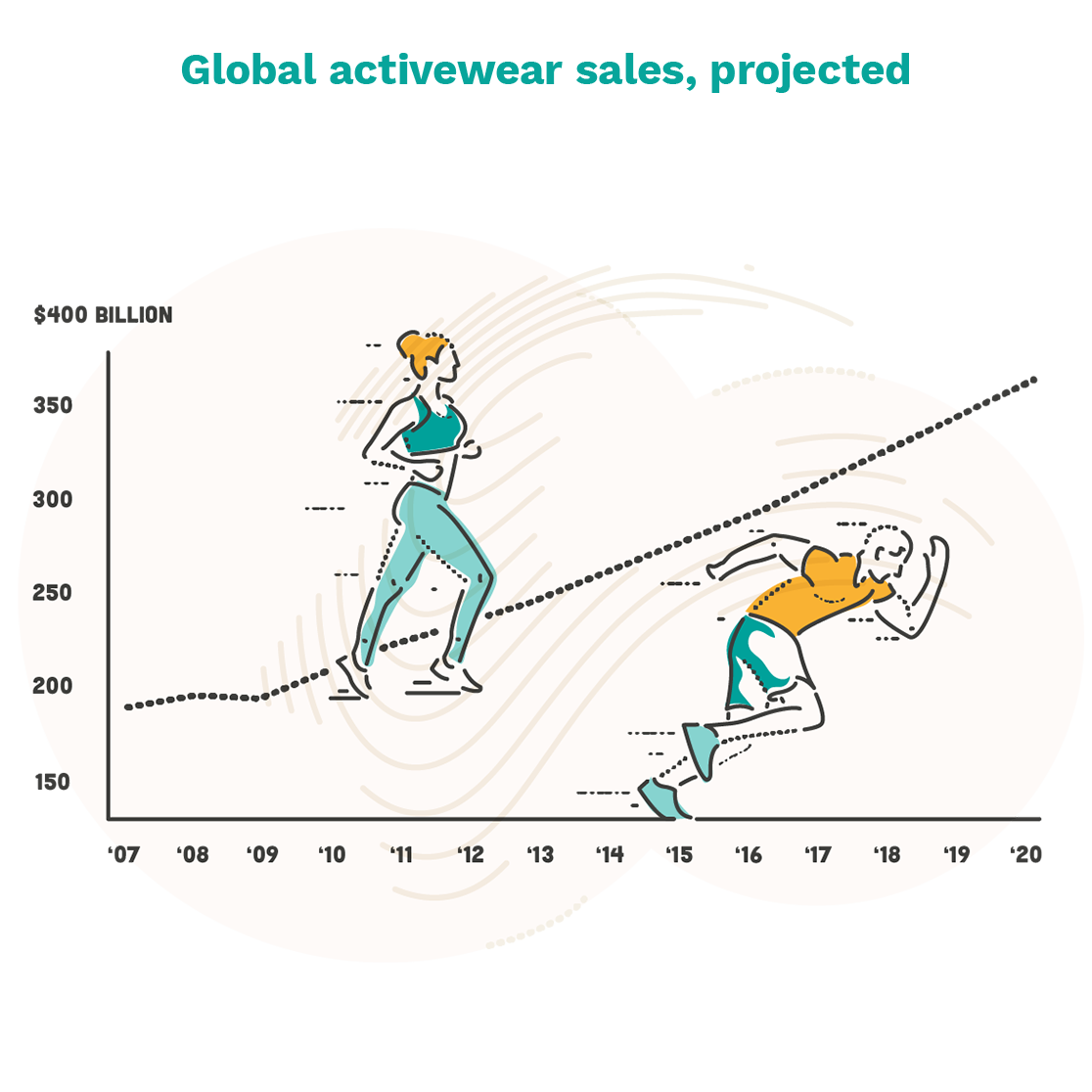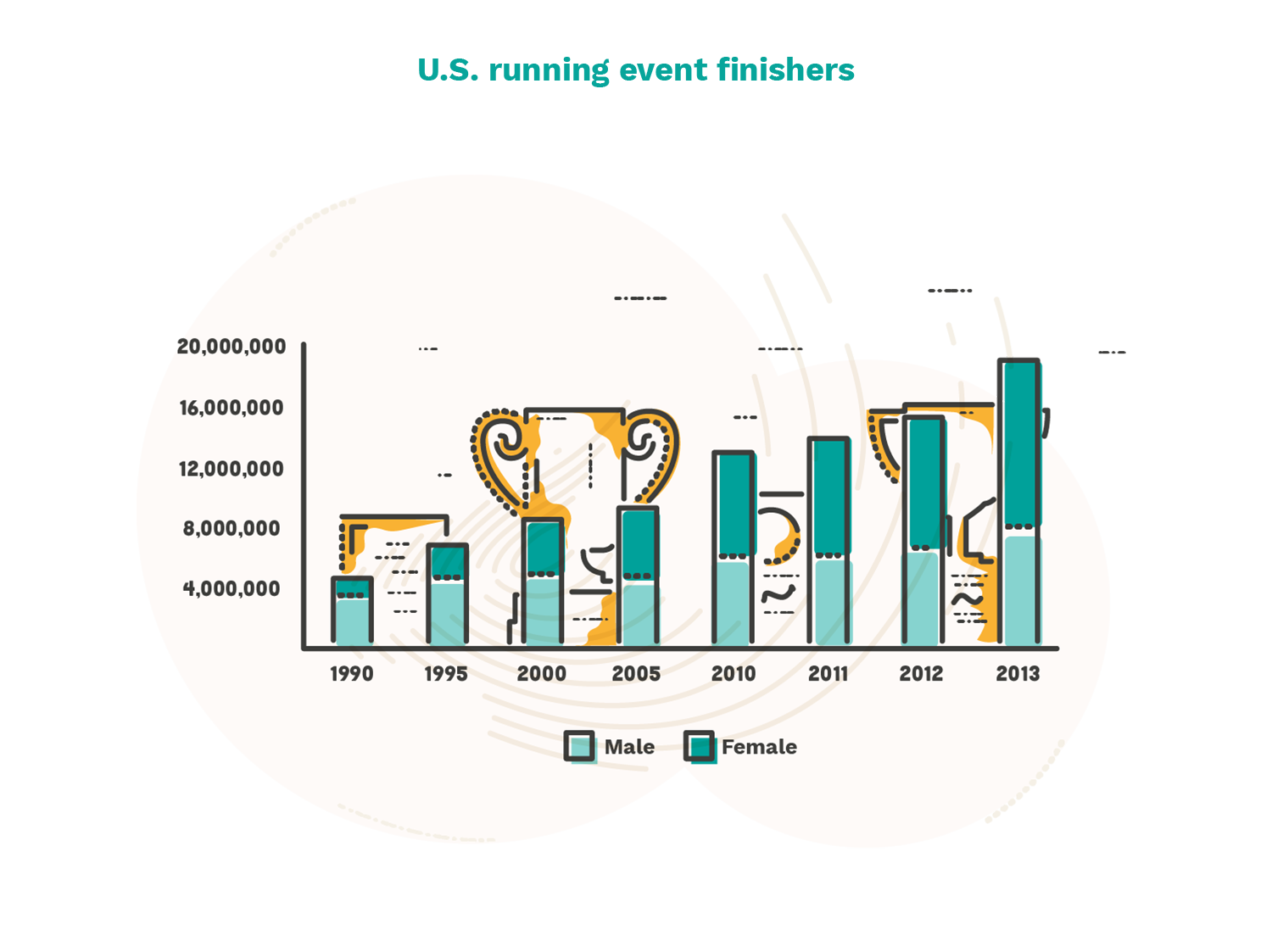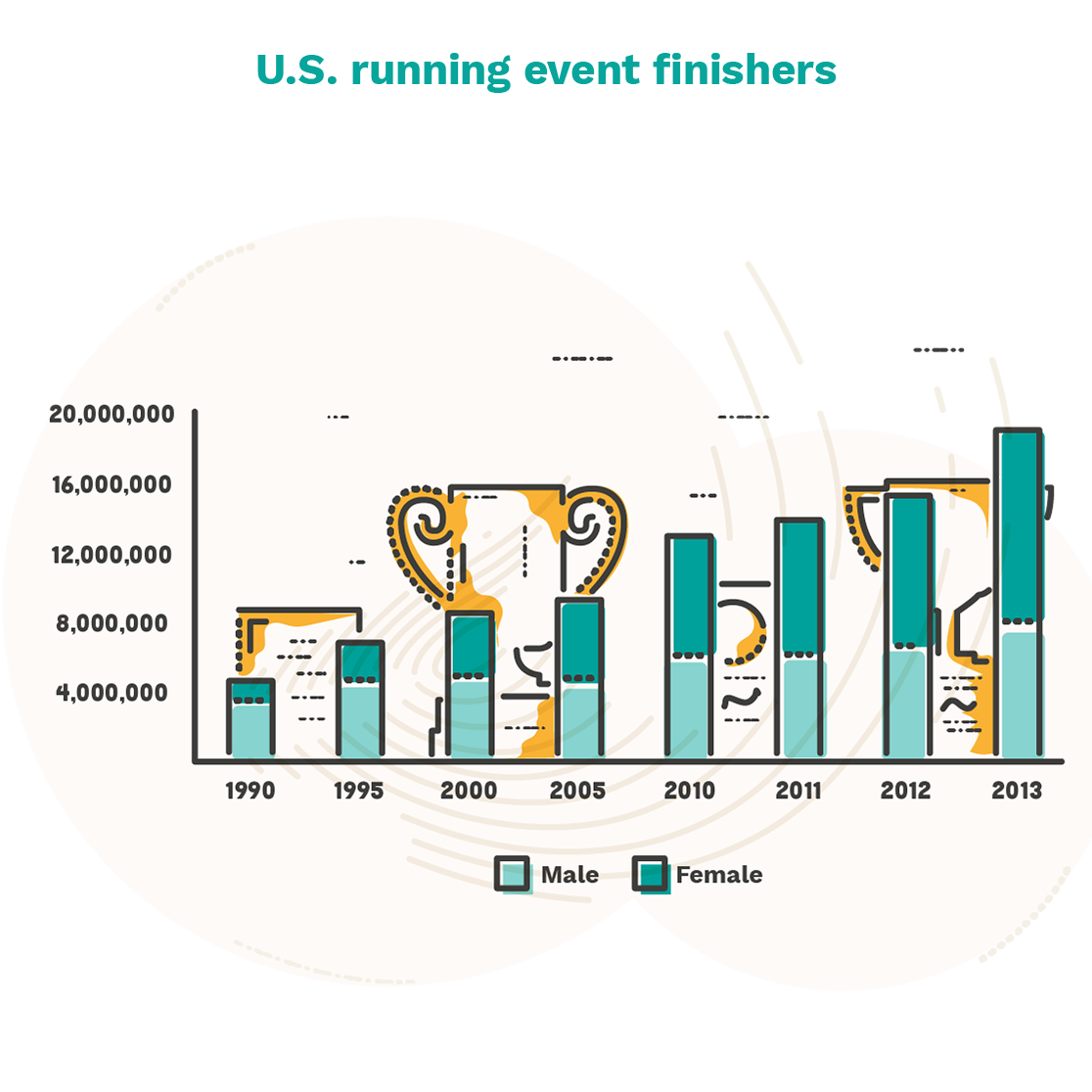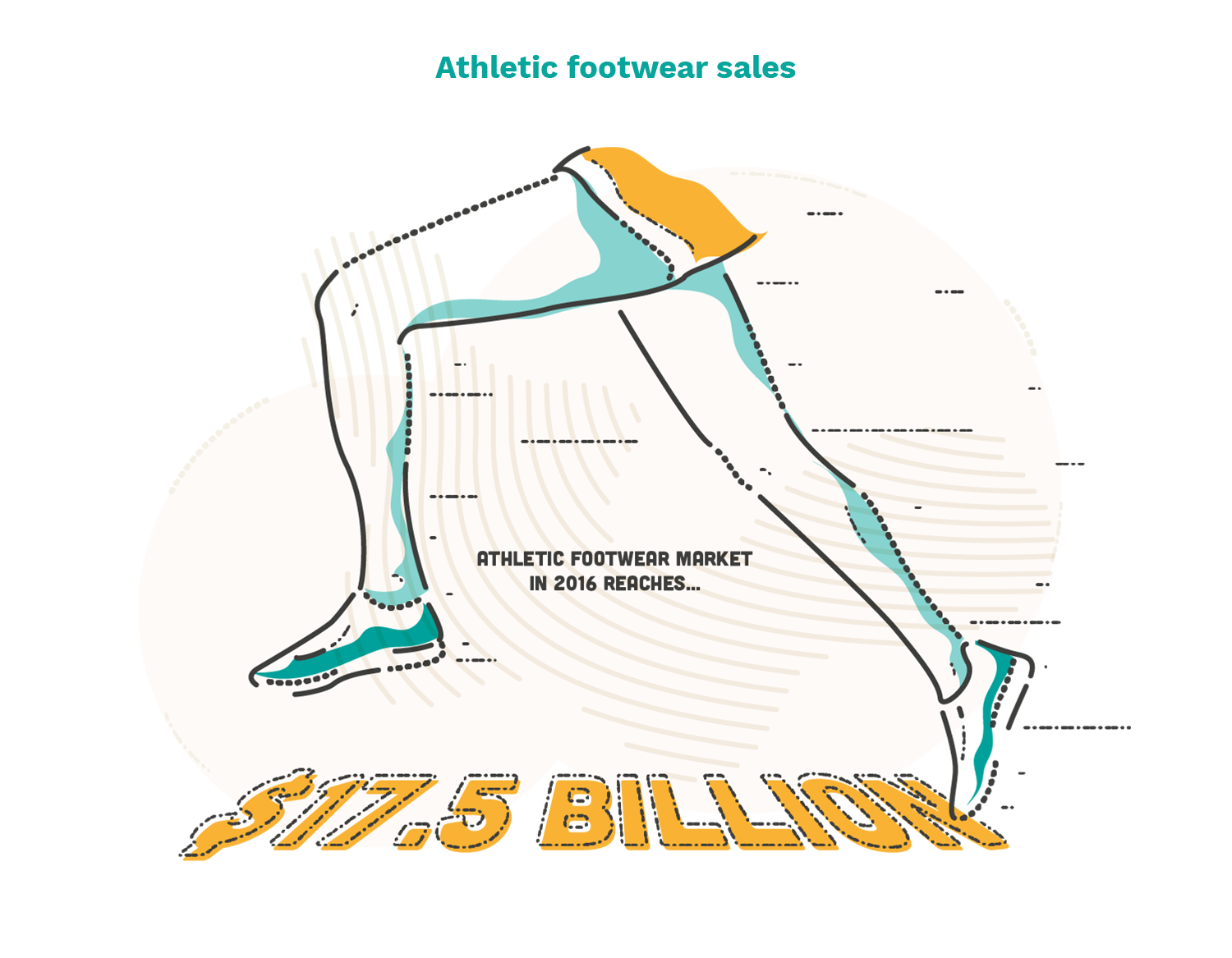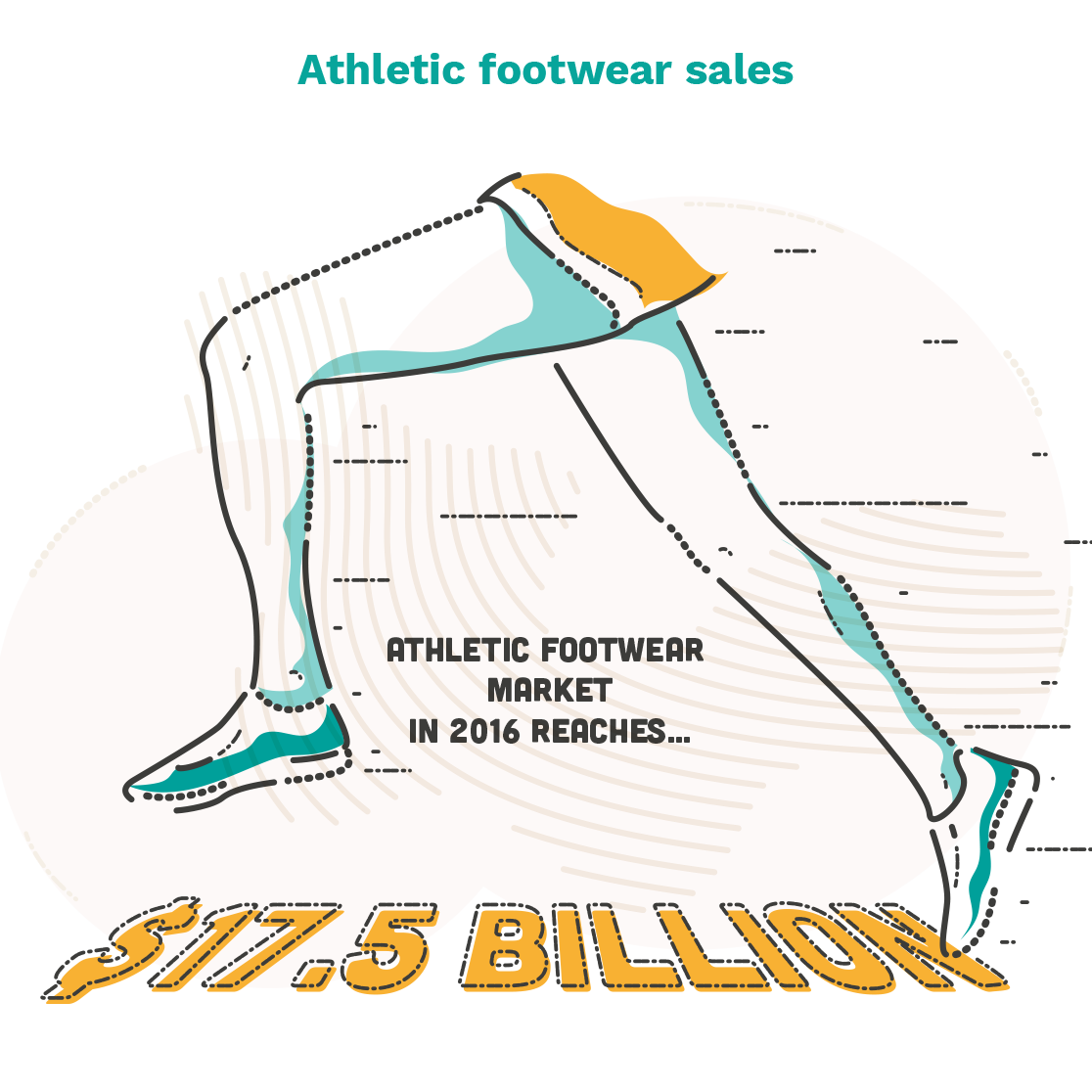 Goodbye dieting, hello wholesome.
After years of trendy low-fat and low-carb diets, many of us have developed a pronounced preference for natural, wholesome foods in recent years. In 2016, for the first time ever, more bottled water was sold in the U.S. than carbonated soft drinks. That's not just because water sales are up, but because soft-drink sales are falling. Entirely new healthy beverage categories have taken off, like kombucha tea and enhanced water. More than twice as much organic food was sold in the United States last year than in 2007. It's all part of why stores specializing in healthier food have expanded so greatly, capped by Amazon's multi-billion-dollar purchase of Whole Foods this year.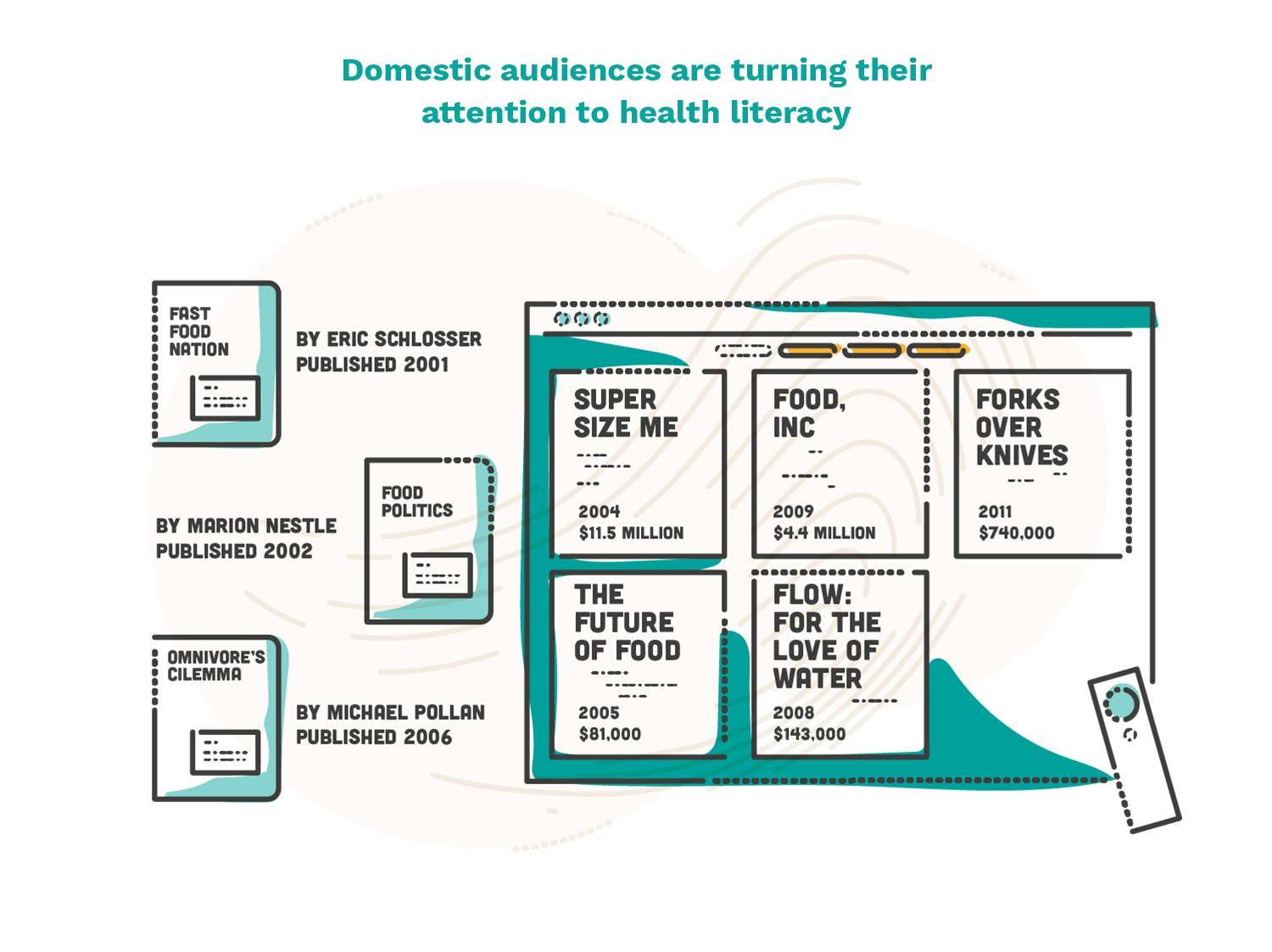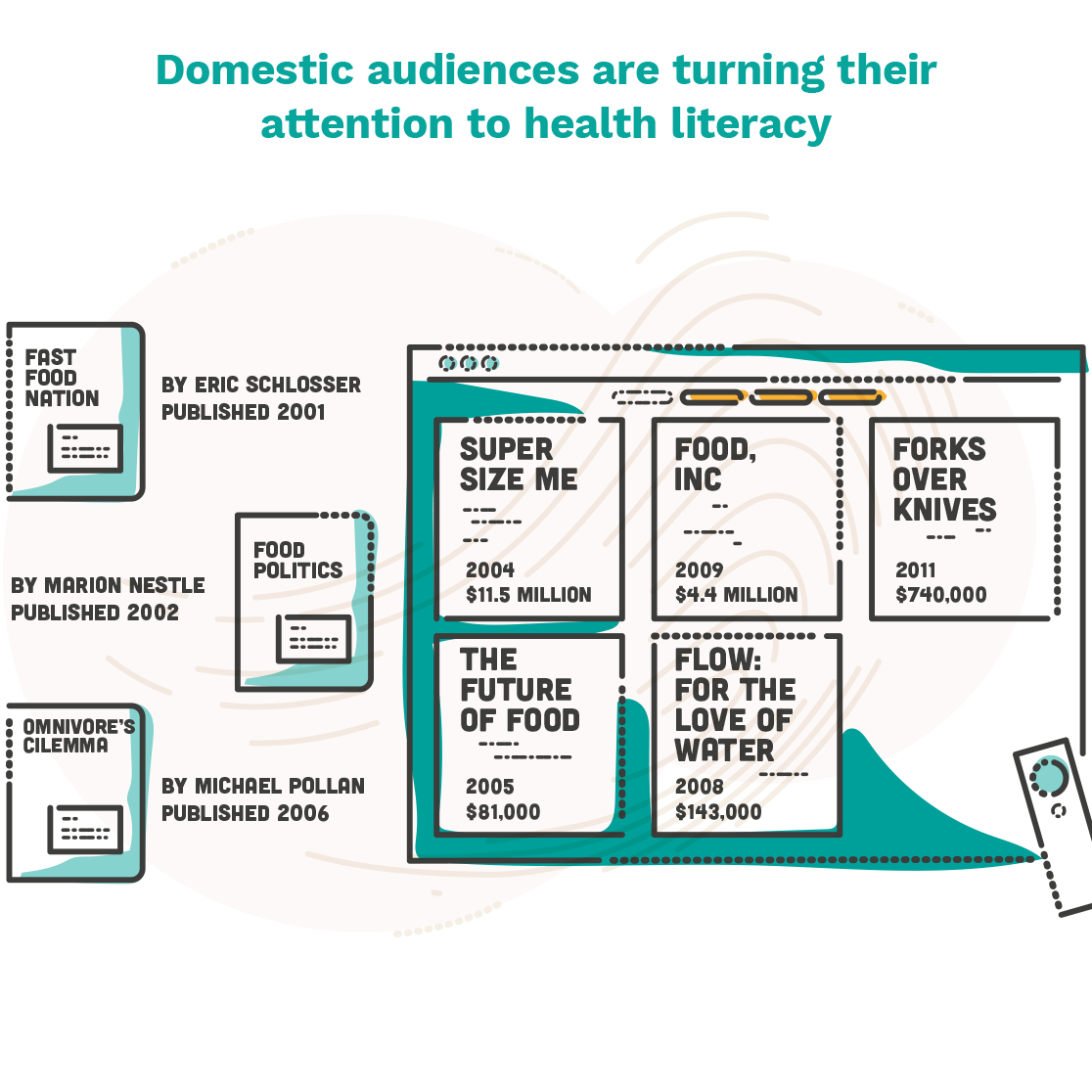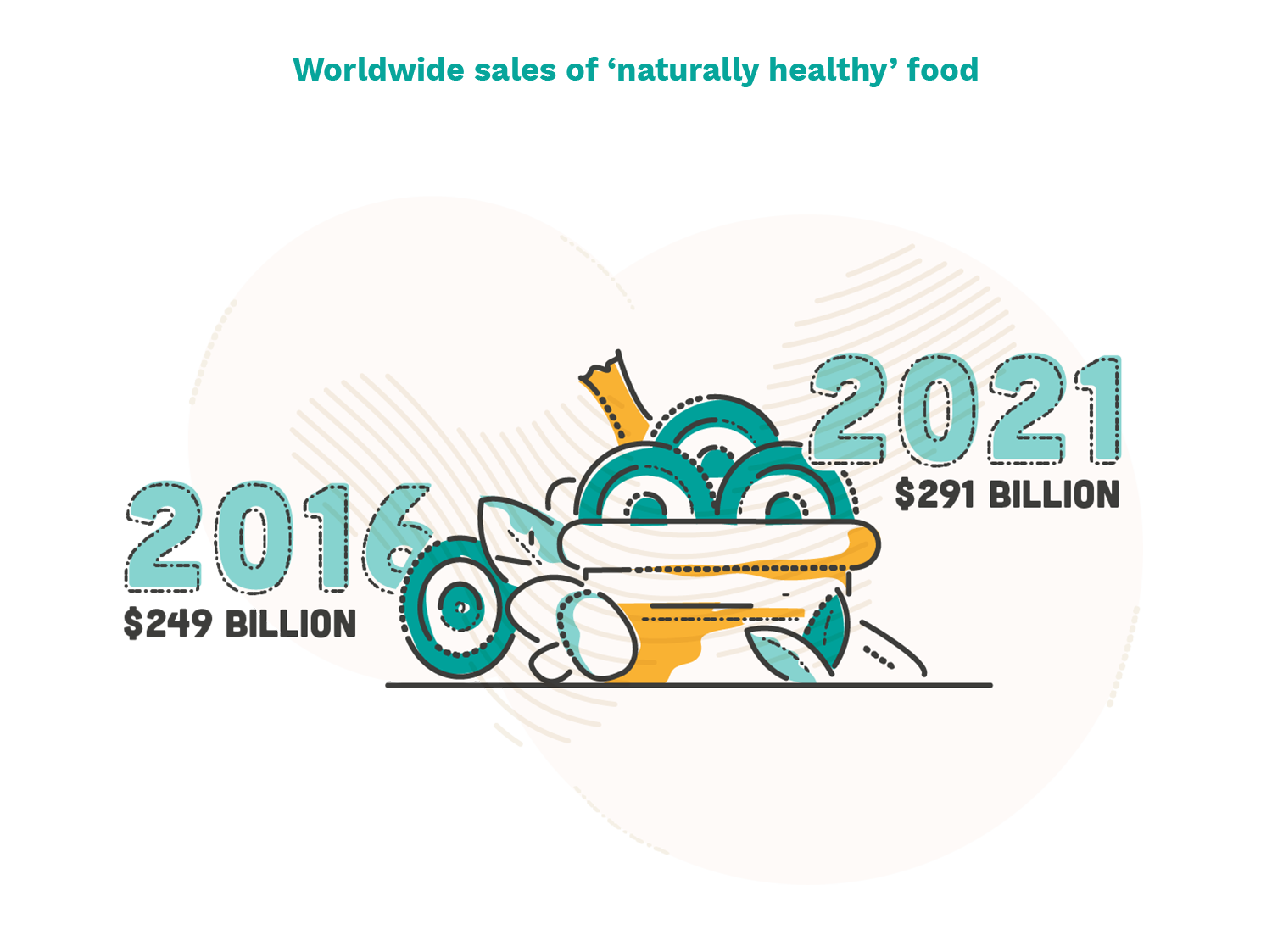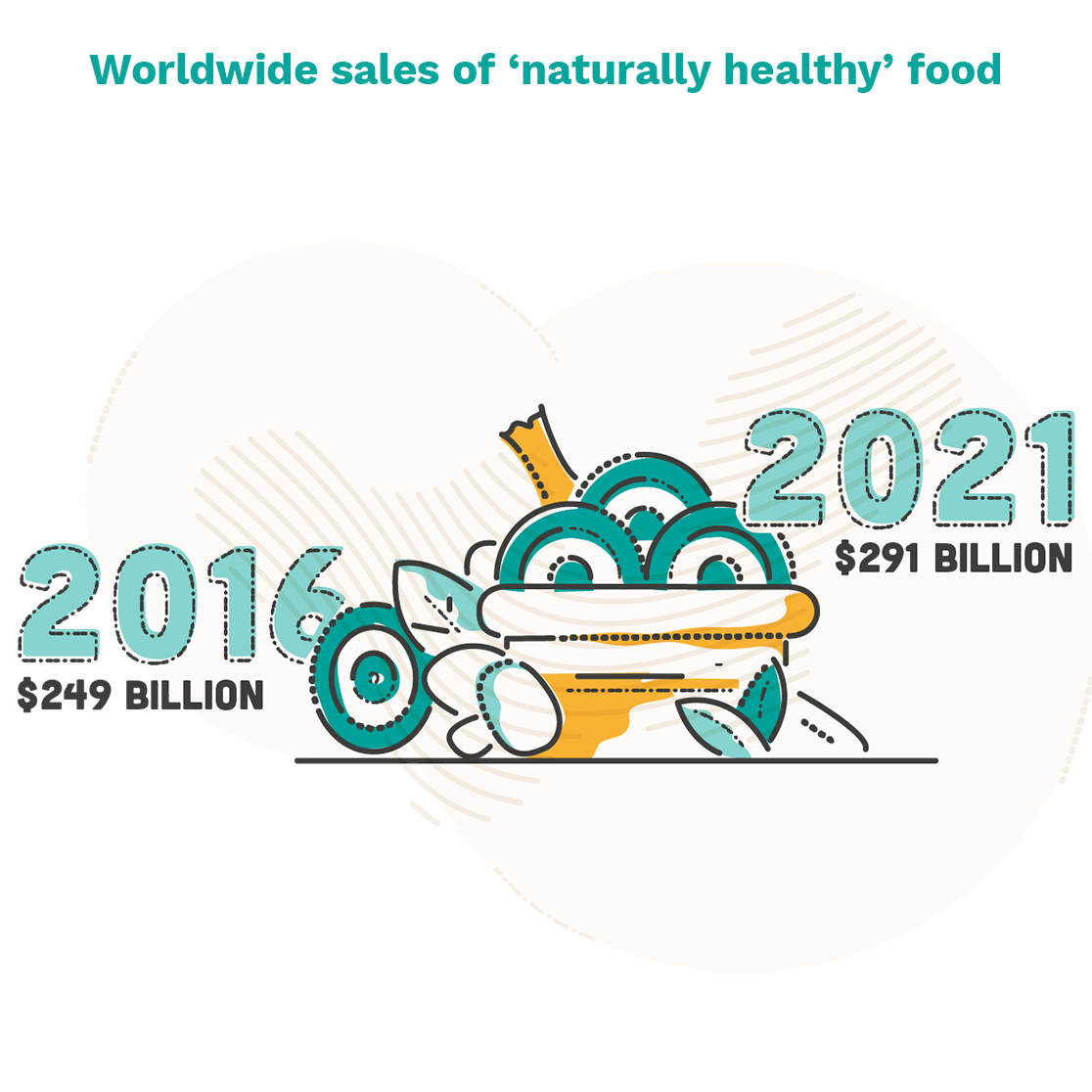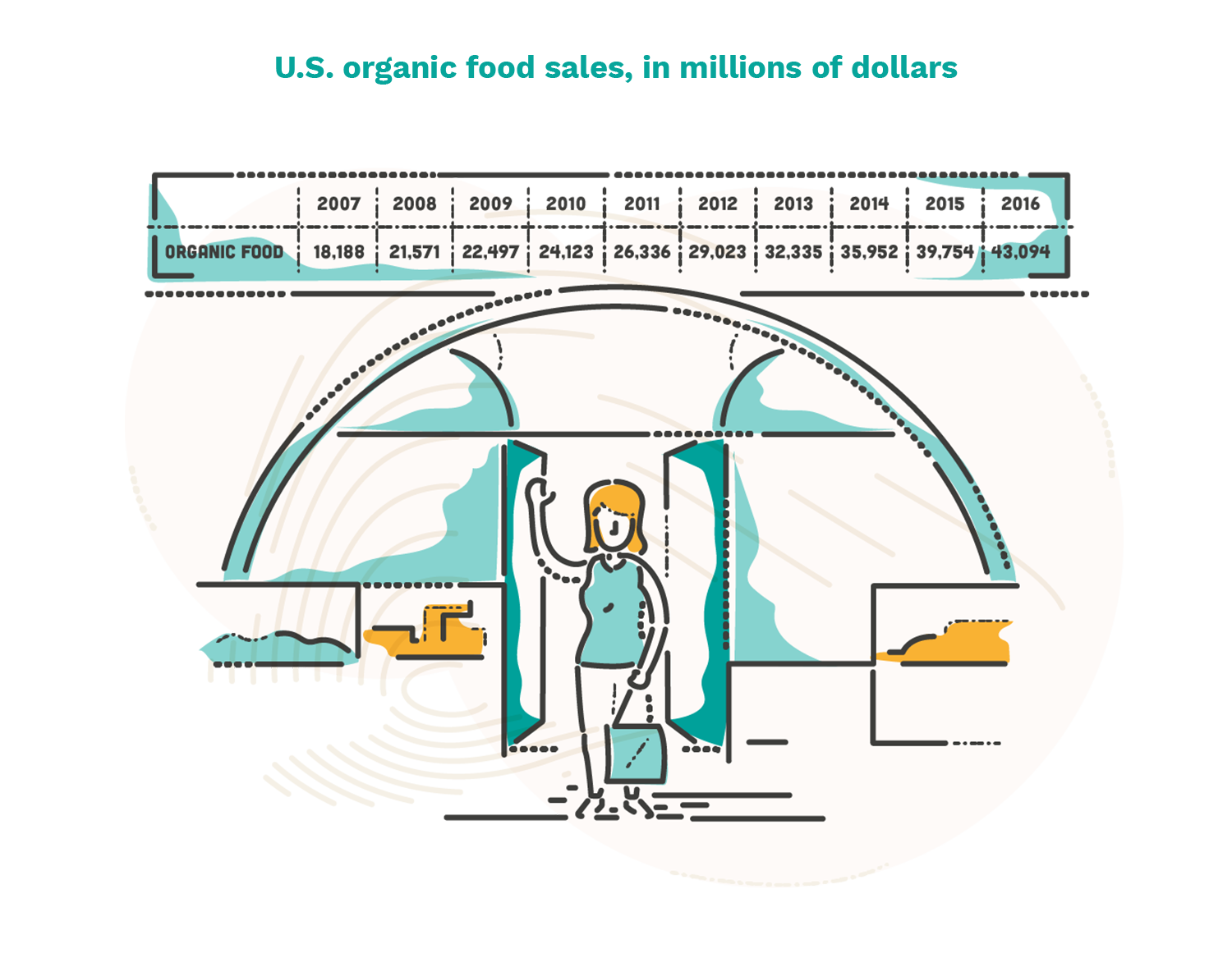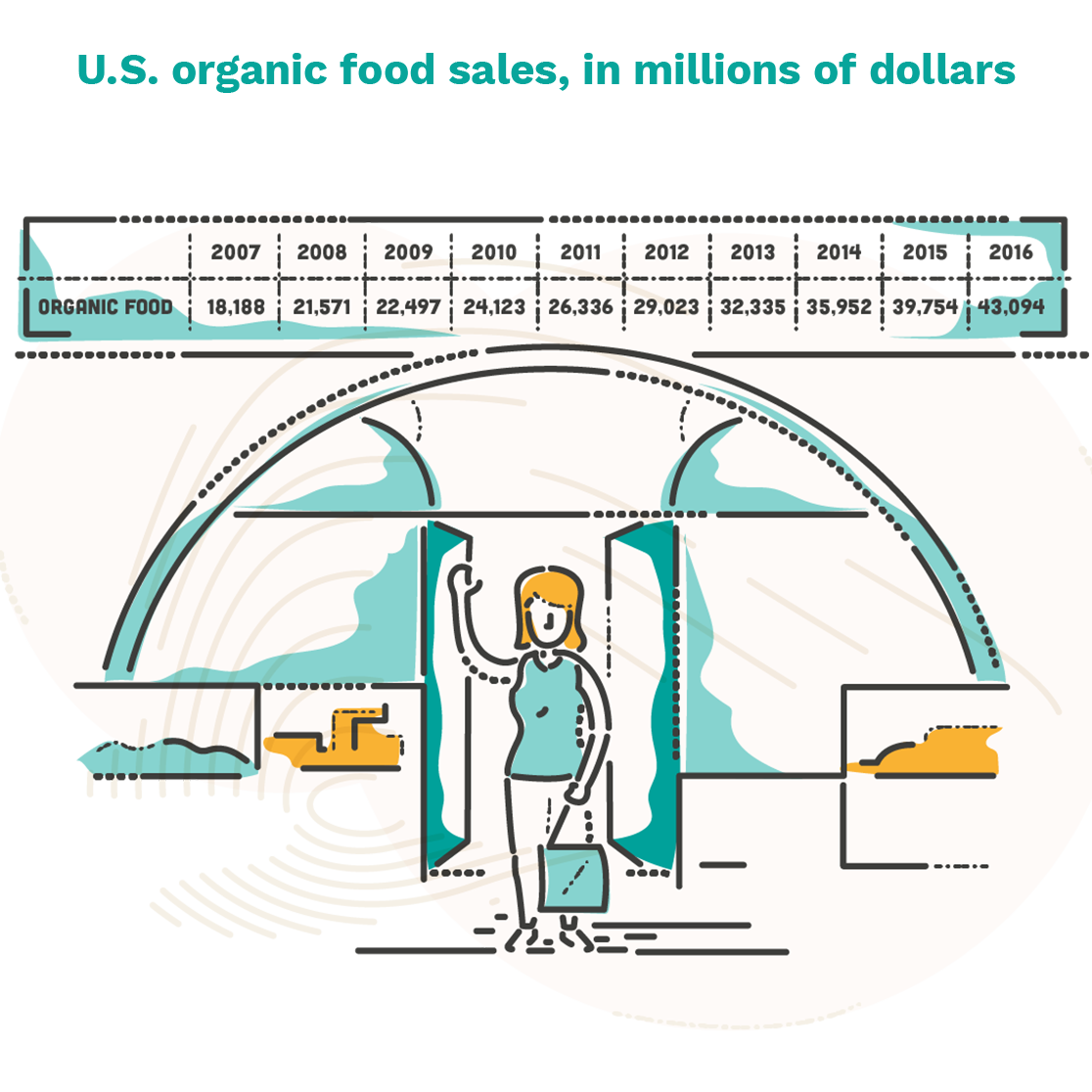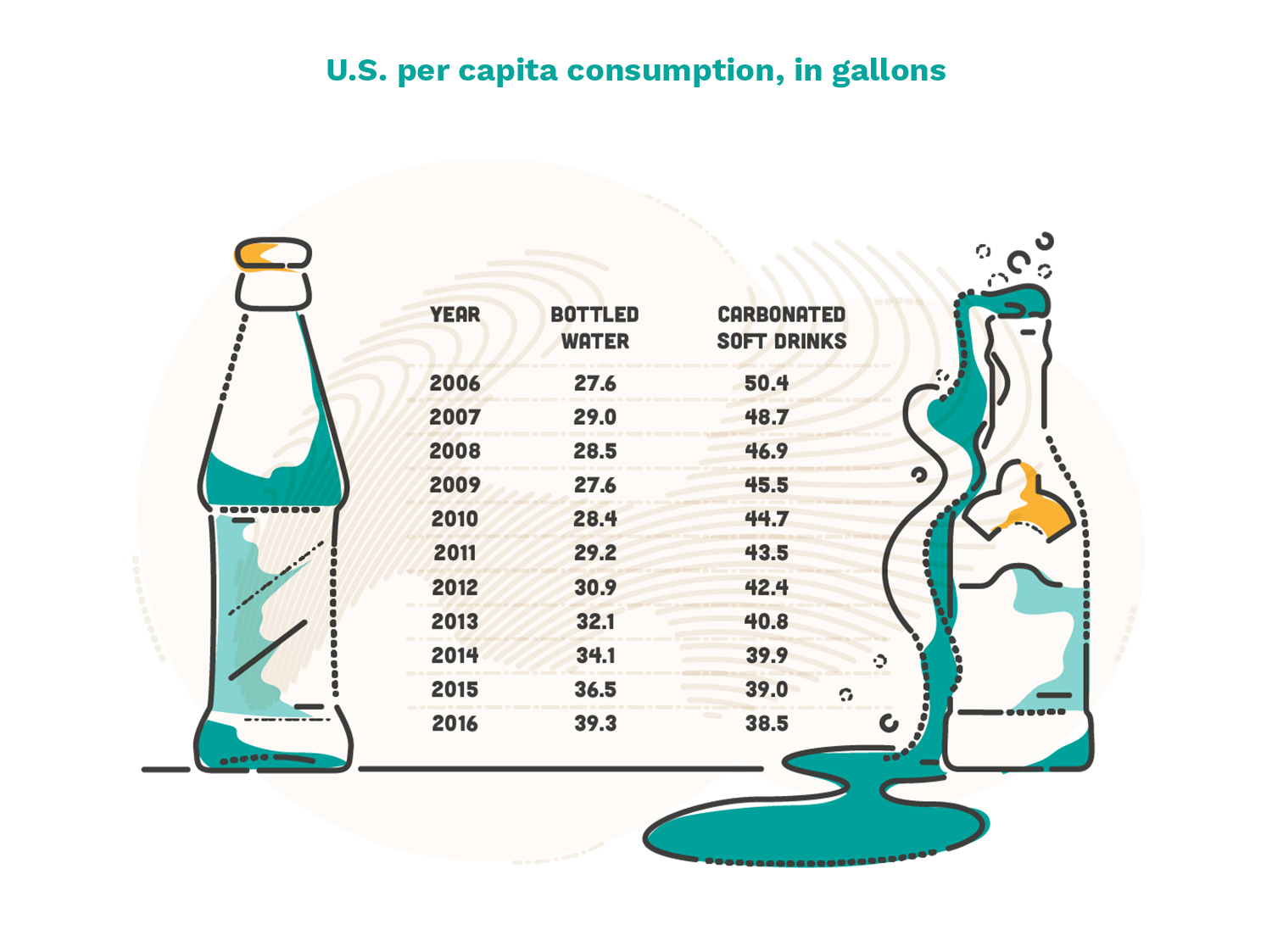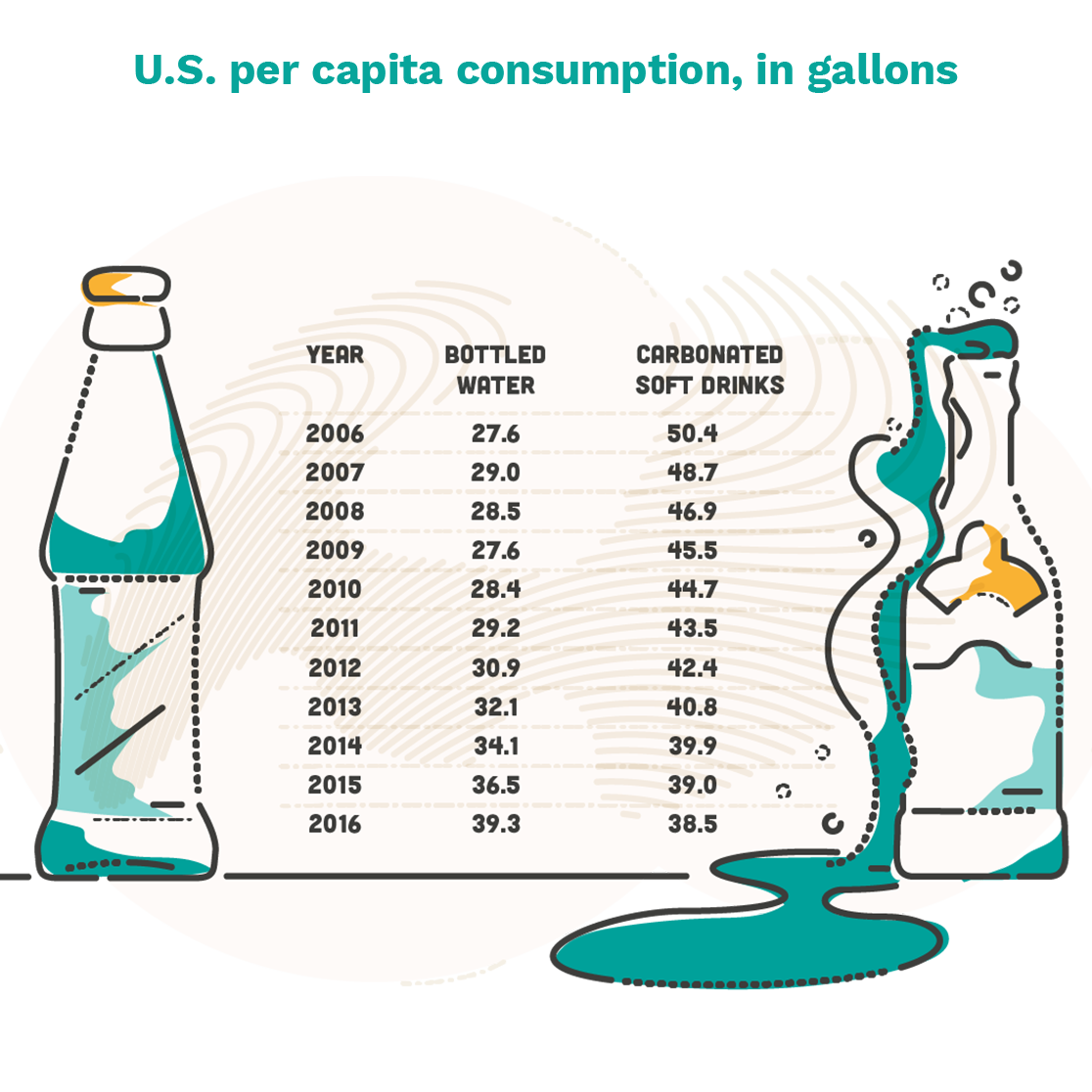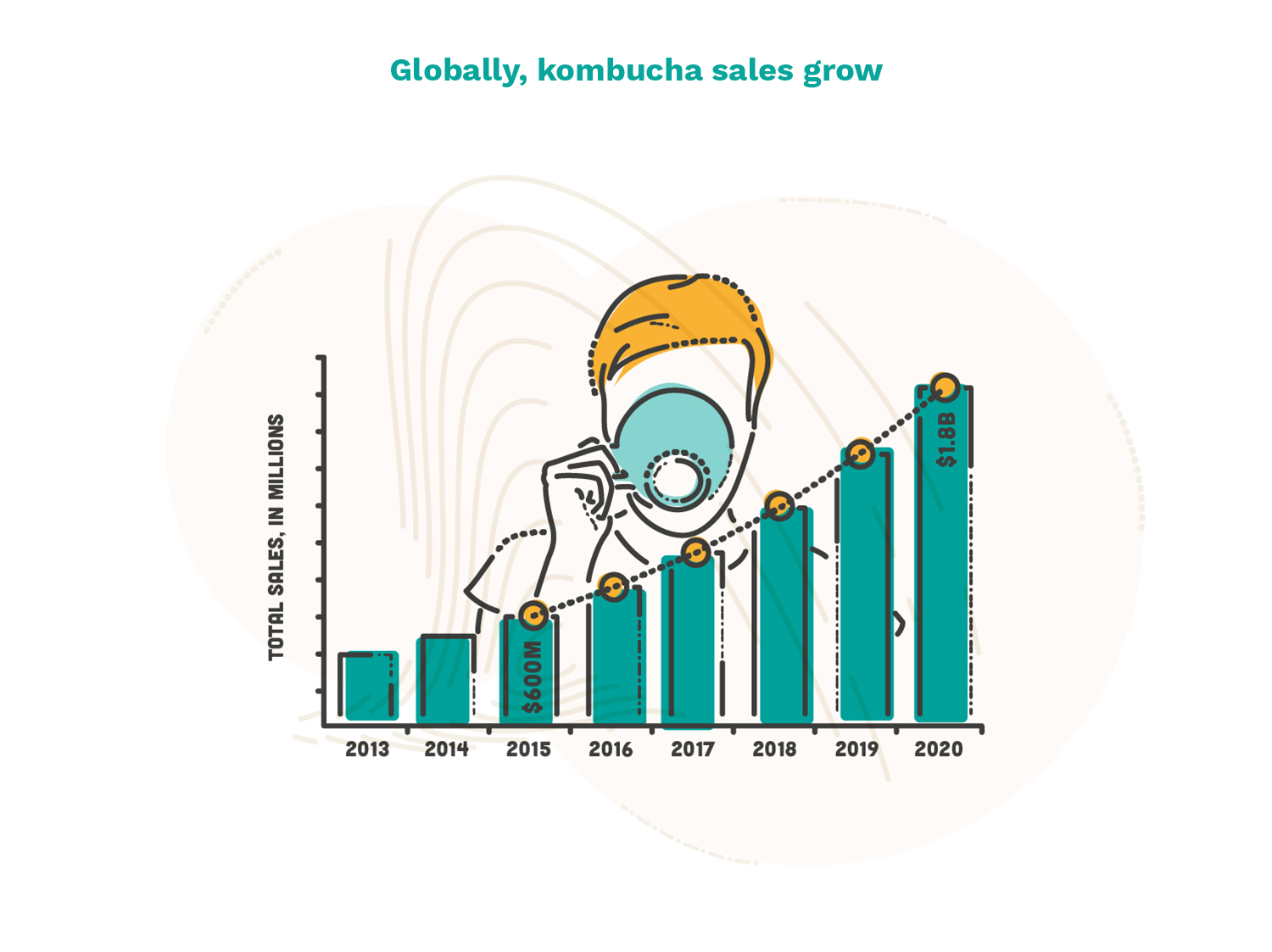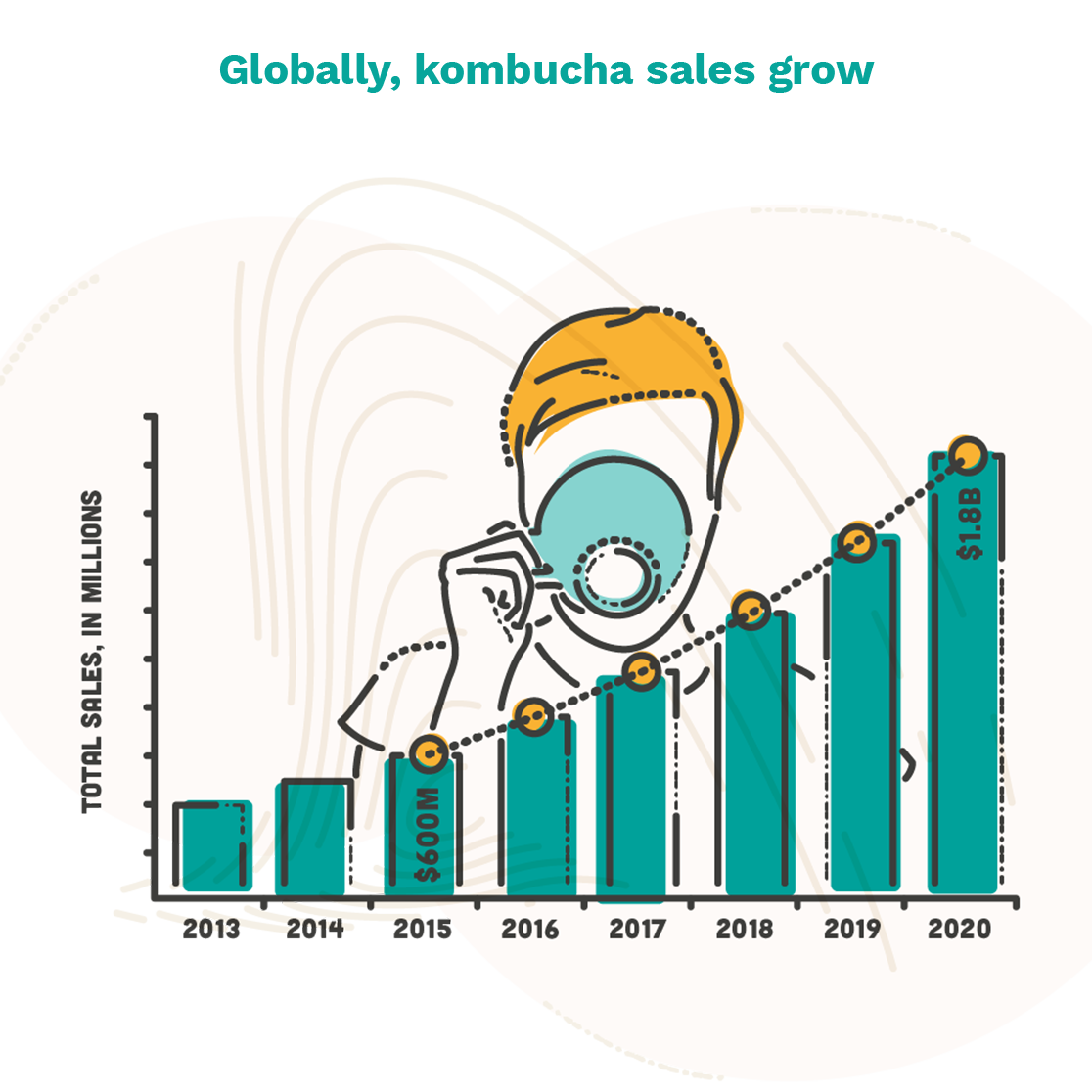 It's getting easier to be wholesome at home.
Cooking at home comes with many benefits. It's better for our waistlines and our bottom lines, and the more we do it, the easier it gets. From the mid-1990s to the mid-2000s, the number of farmers' markets in the United States quadrupled, providing more access to fresh produce. New companies have emerged in recent years, too, providing grocery delivery and meal-prep boxes that take the guesswork out of cooking healthy at home. It's the capstone of a trend that took us from the home-cooked but fat- and starch-filled foods of the 1950s and '60s through the preservative-filled convenience foods of the 1970s and '80s to the tasteless "healthy" food of the turn of the century. Today, we're back to consuming home-cooked, convenient, and truly healthier food.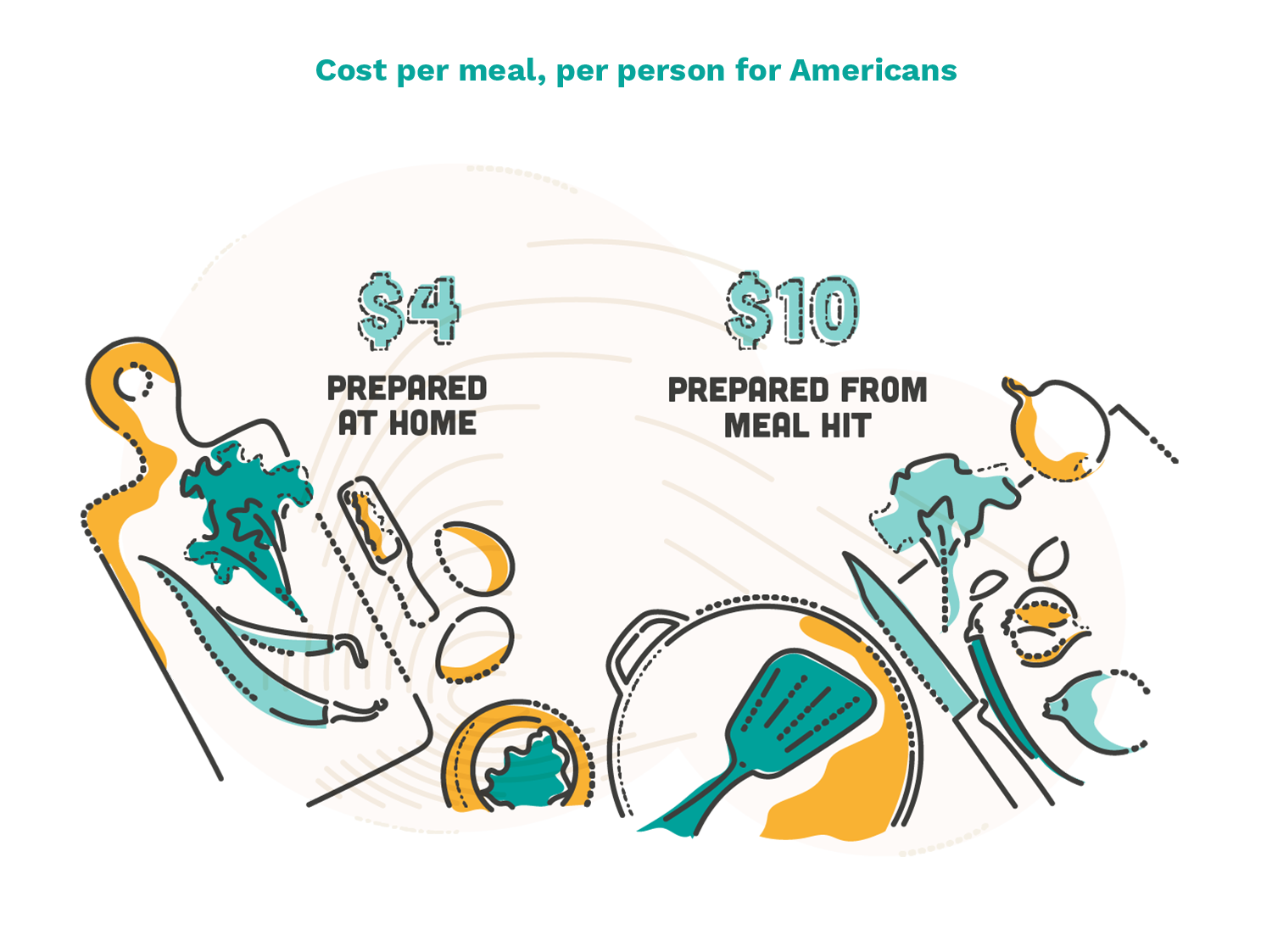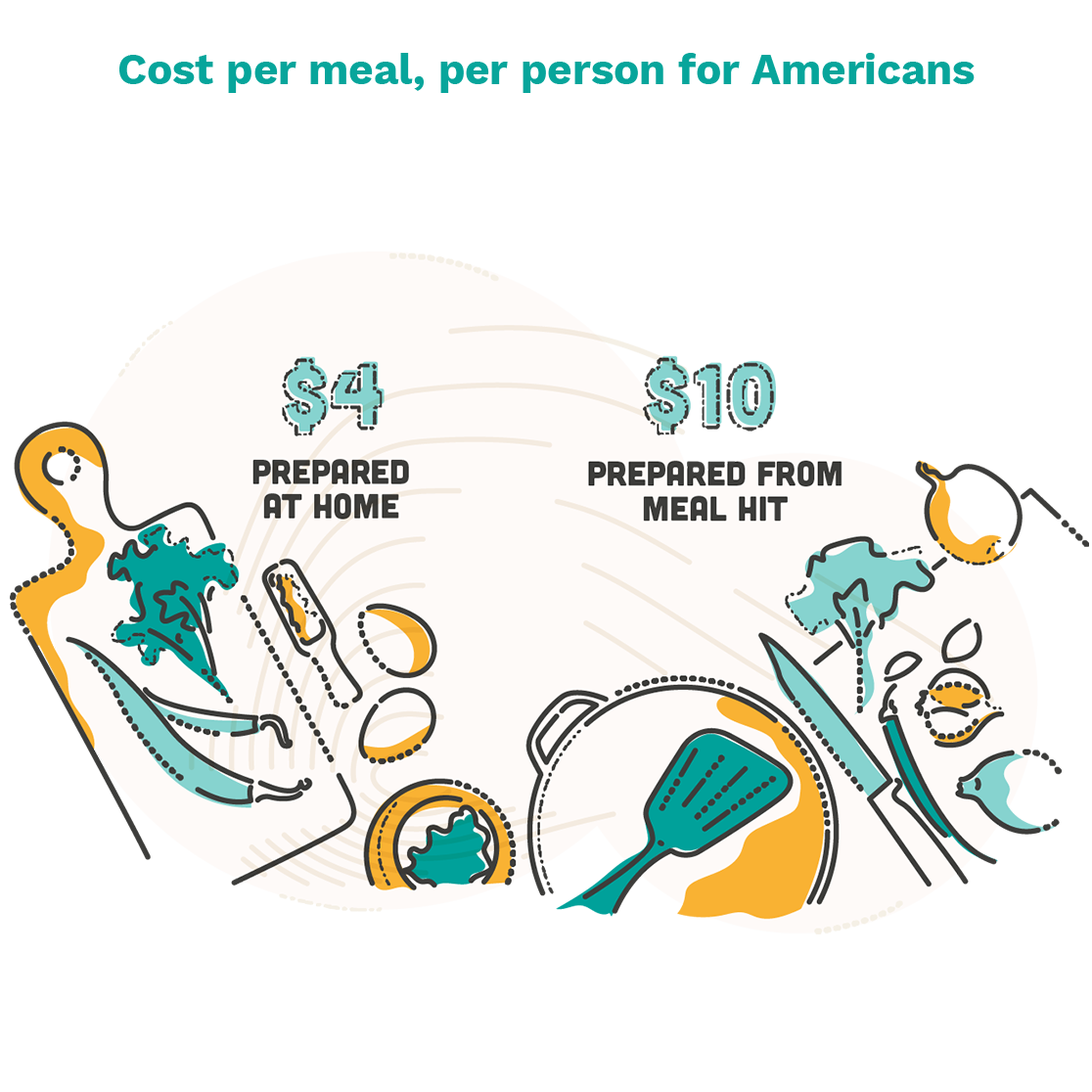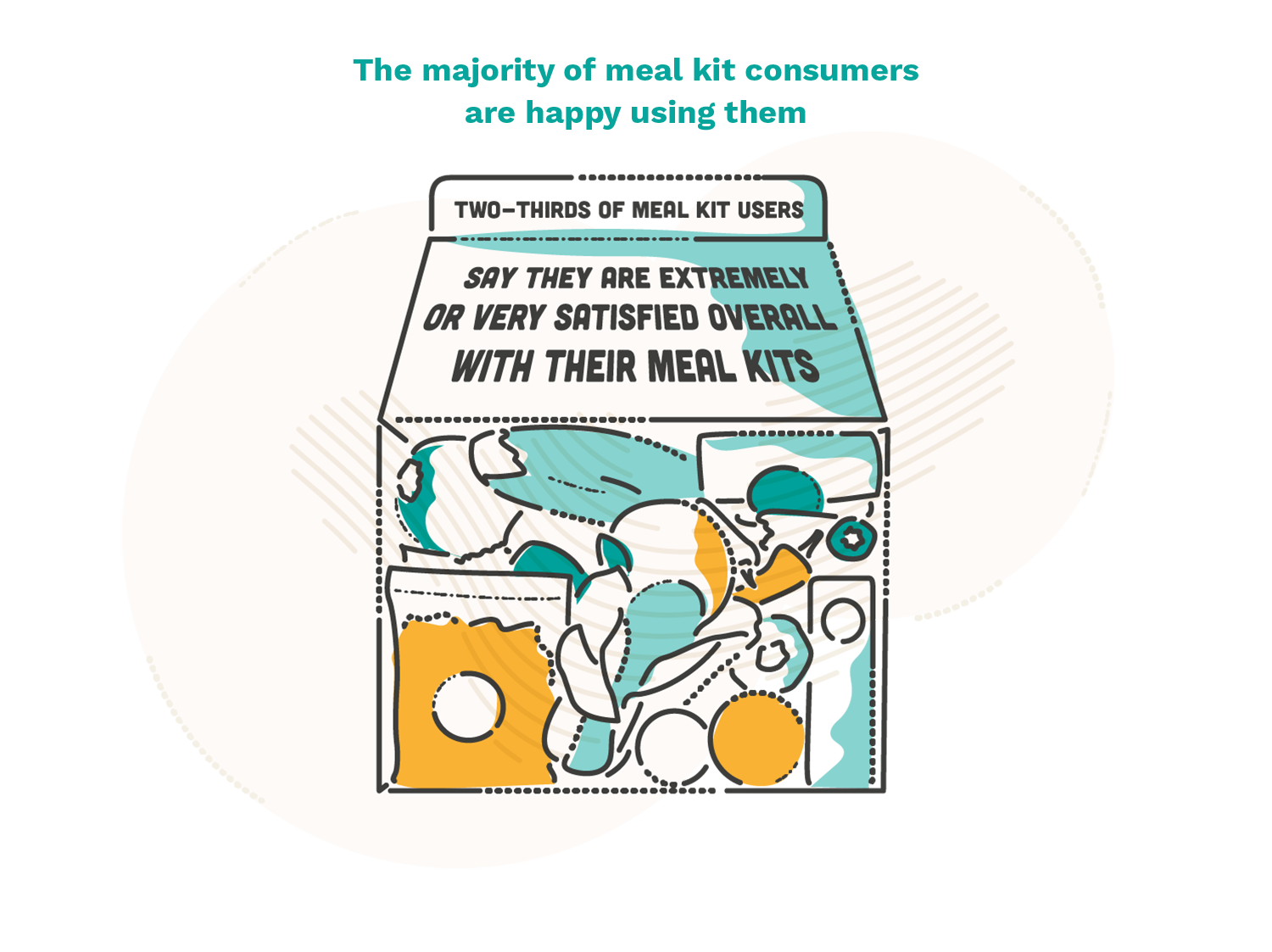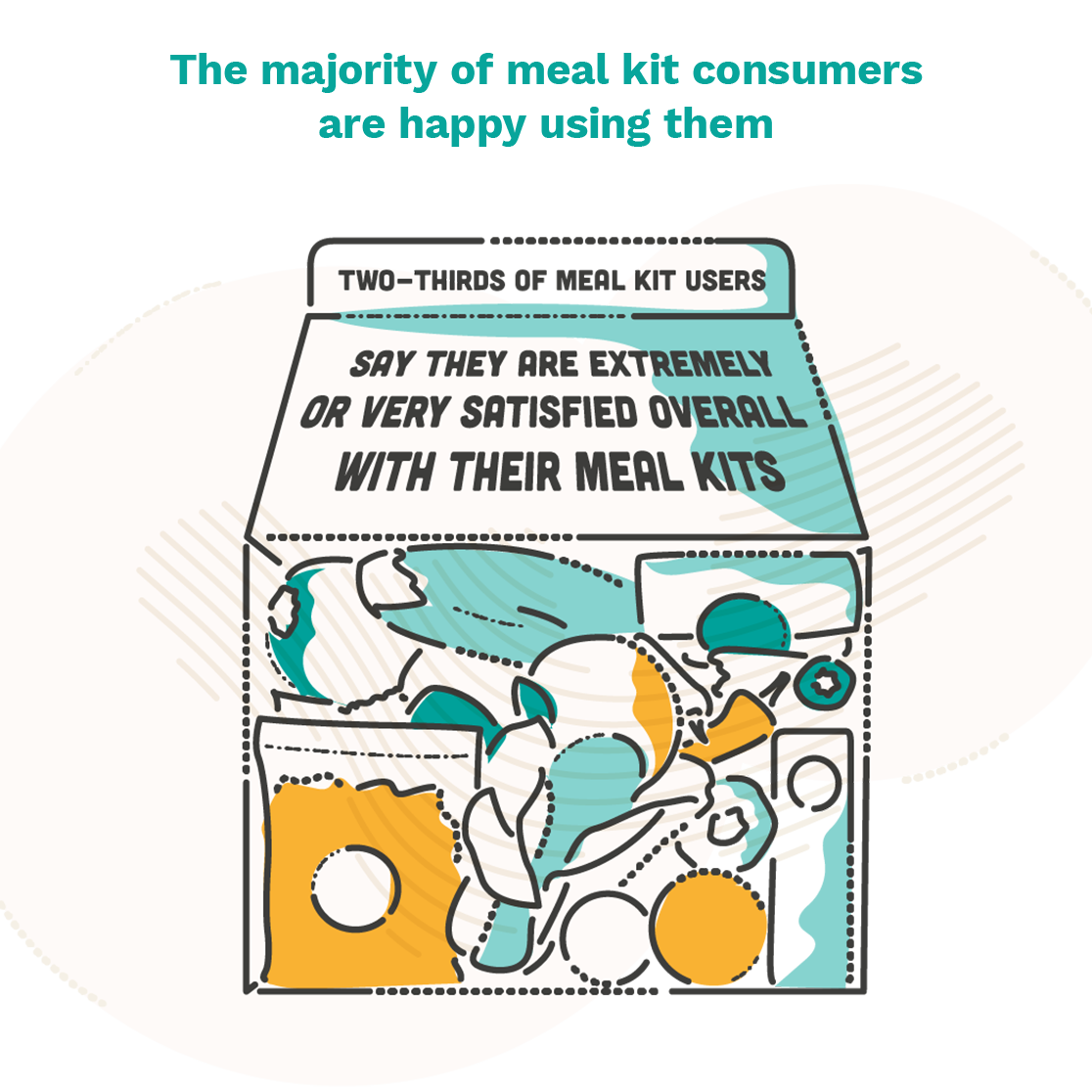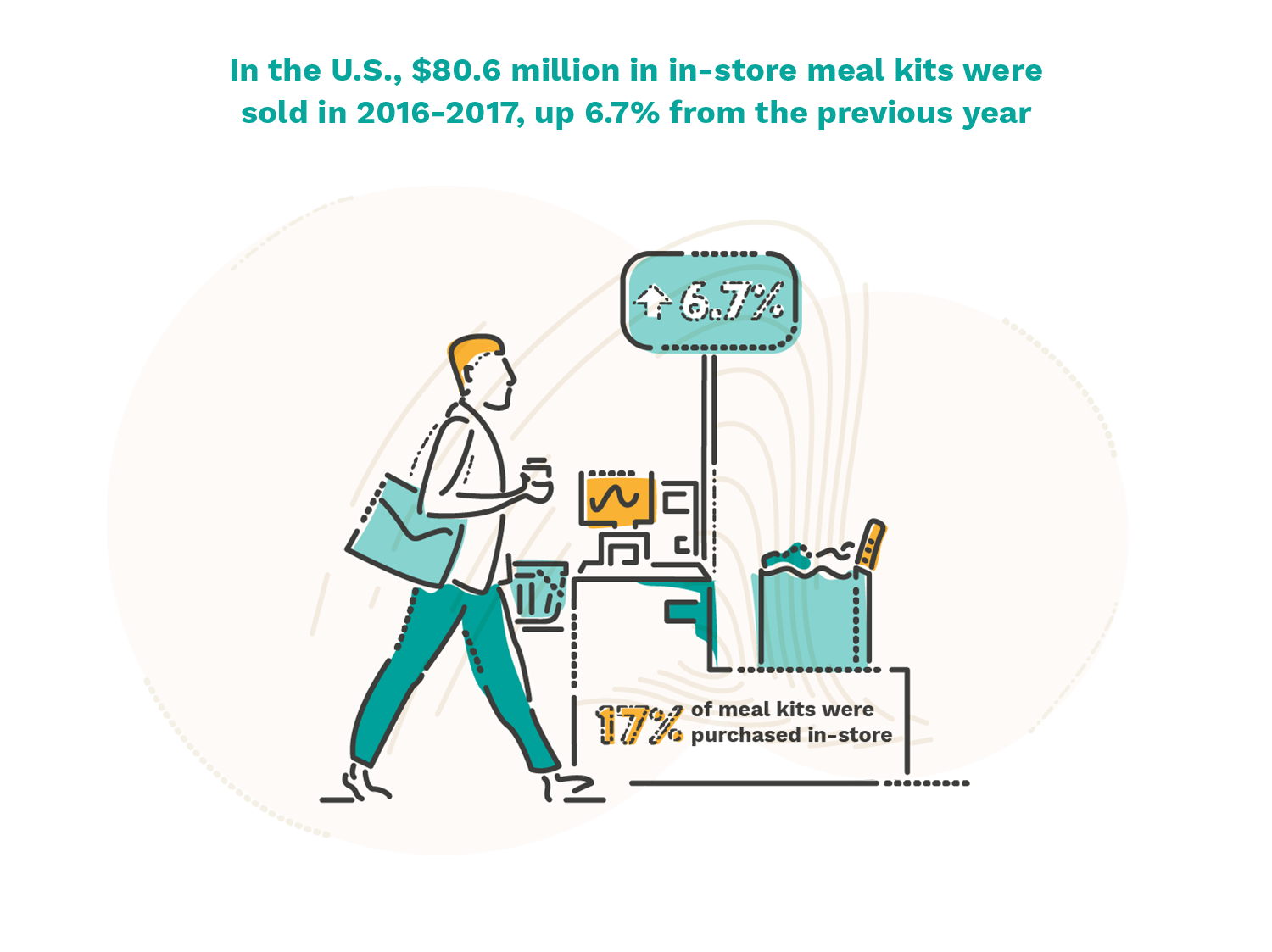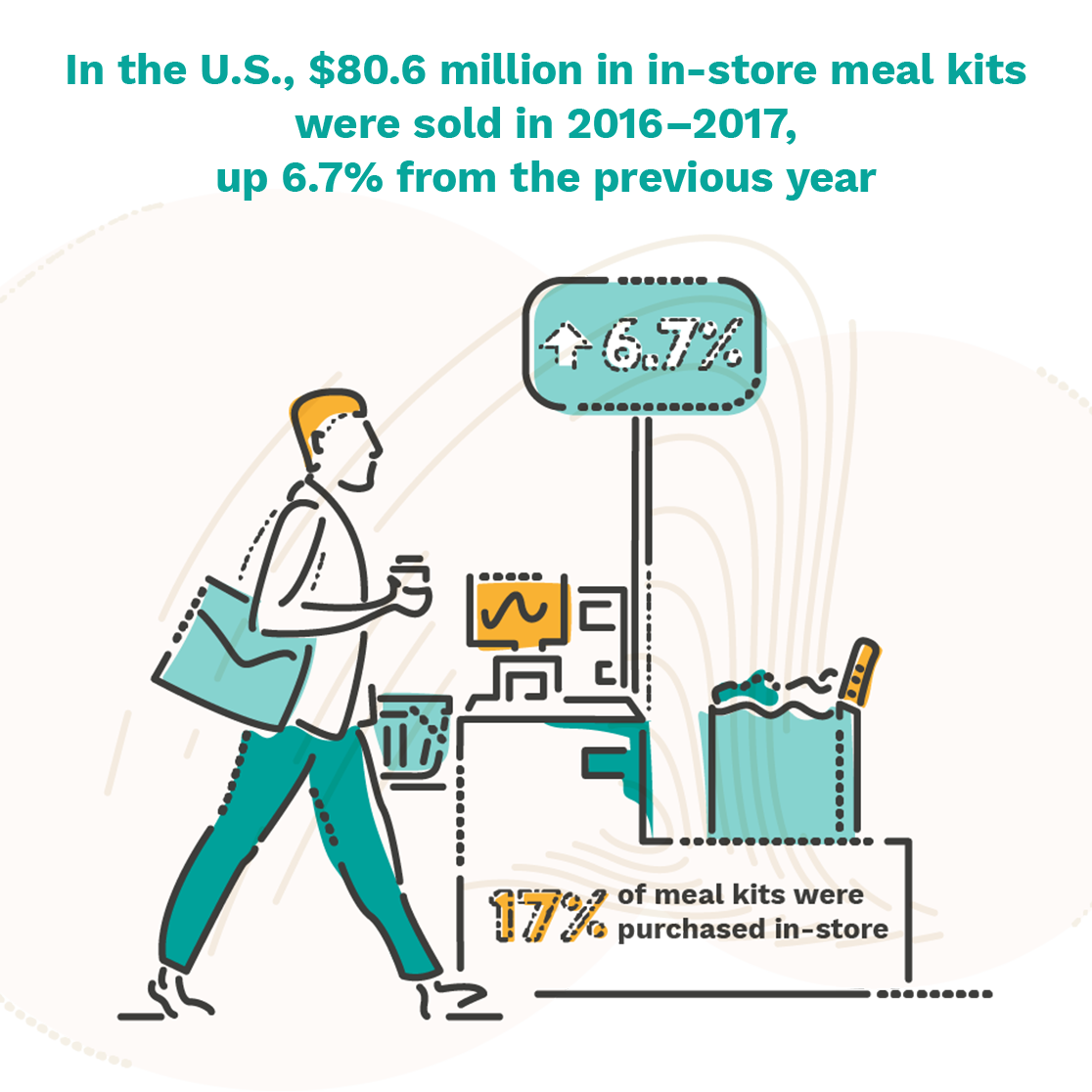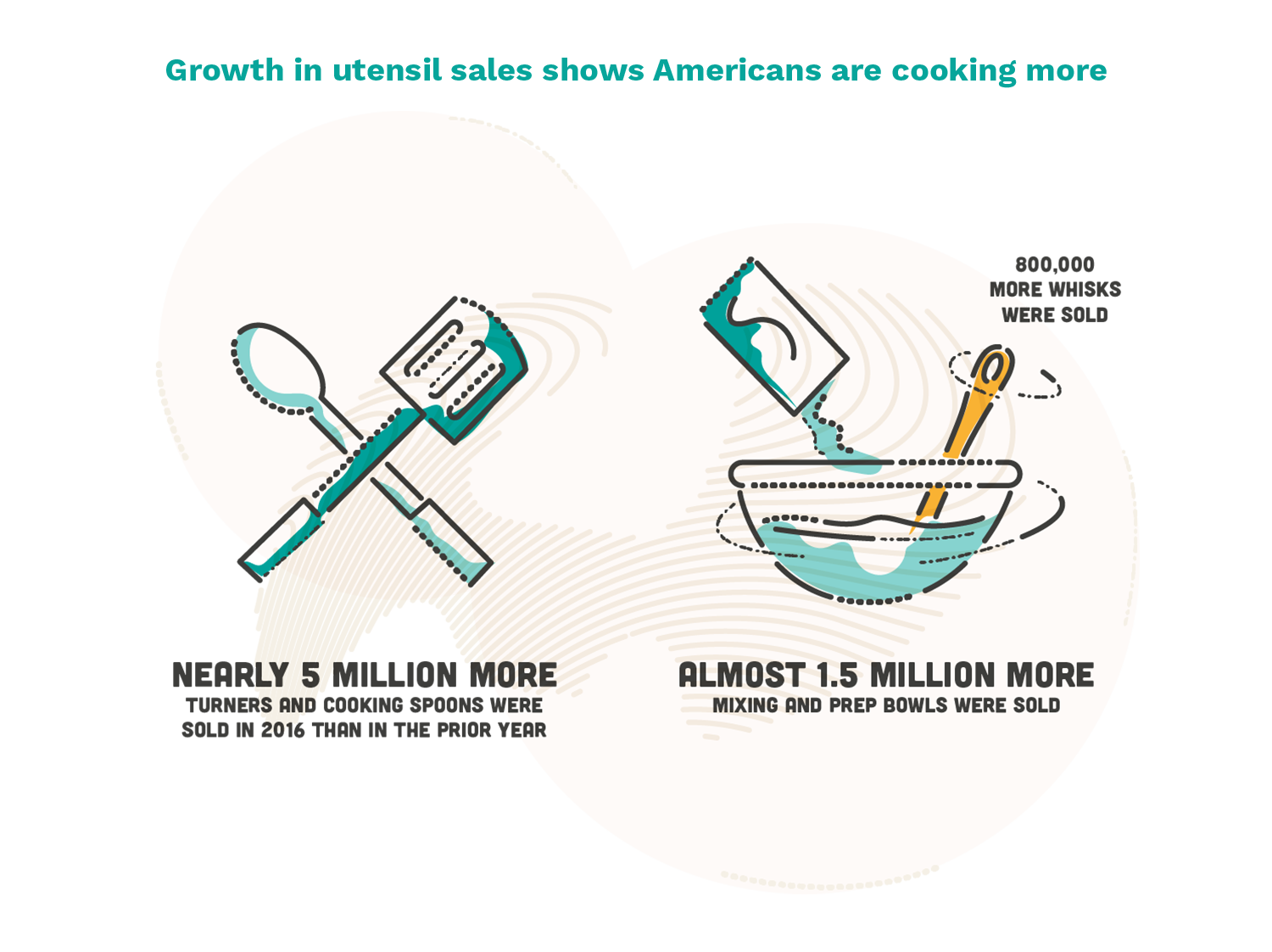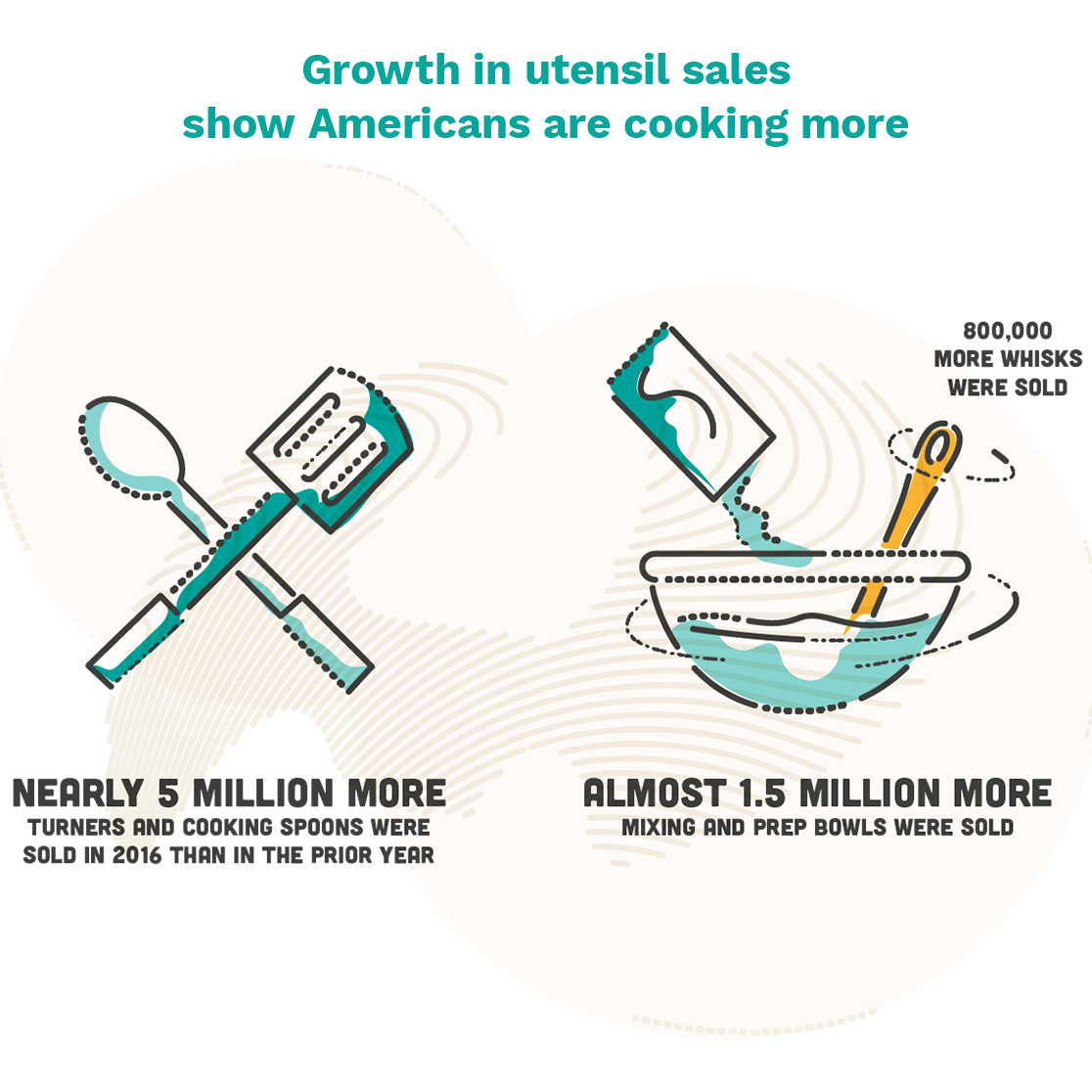 It's all starting to pay off.
With all these new products and new services—plus our generally increased awareness—there's finally an opportunity for Americans to take greater care of their health. Gallup reports that Millennials, especially, are making healthy choices. They're indulging less and exercising more–and so far, it's paying off with decreasing rates of obesity and diabetes. Among youth, the obesity level may finally be starting to level off.
Health is just one area in which our ambitions are shifting. Americans also regularly name travel, family, and career as important priorities. In each case, the scope of these ambitions—and what it takes to achieve them—is continuously evolving, but our drive remains steady.
Read on to discover how our career ambitions are evolving, and how people are working forward to achieve it today.
Learn More About Synchrony
Ambitions Live Everywhere
Whatever you're working forward to, we can help.