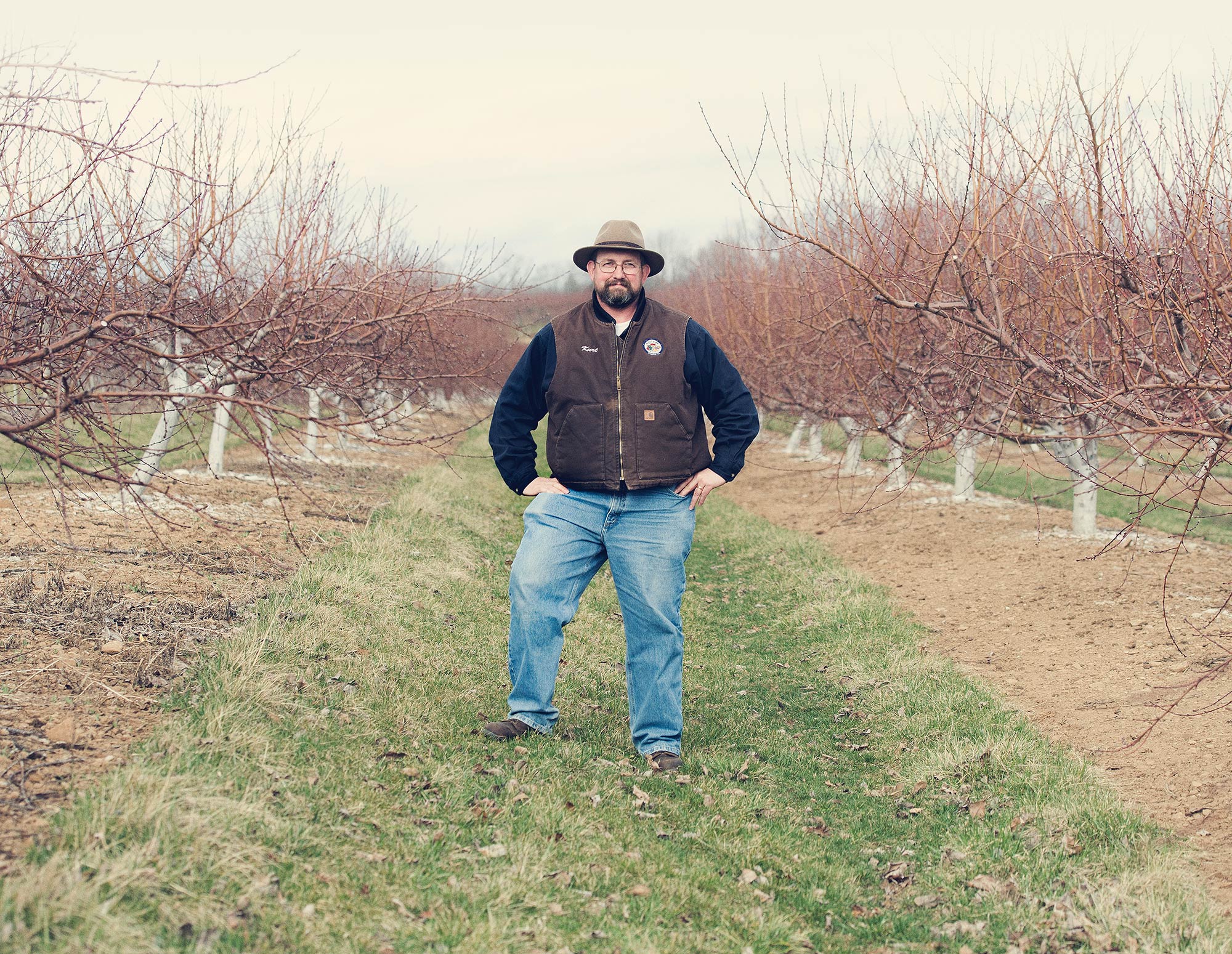 Alstede Farms owner and namesake Kurt Alstede in his peach orchard
f you want to eat well, it pays to make friends with a farmer. Supermarket stickers can be misleading, and while the label "organic" can be a sign of quality, it's no guarantee.
Peter Martens, an organic grain farmer in upstate New York, says he would choose no-label produce grown by someone he knew over vegetables labeled "organic" at a store. One reason: Food grown under organic guidelines may have traveled for weeks before landing on your plate.
"I would personally buy local before I bought organic from China," says Martens, who helps run Lakeview Organic Grain in Penn Yan, N.Y. "Knowing where it came from is more important than just having a stamp on it."
Establishing a personal relationship with the person growing your food is not easy, however, especially for city dwellers and suburbanites. After all, there's no Match.com to introduce you to local farmers. The good news is that independent farms are reaching out to their customers. The startup world is connecting people with organic produce through services like Blue Apron's weekly delivery of fresh ingredients from farms to their homes. Meanwhile, agritourism centers are inviting customers to see their operations firsthand—longtime organic farms to spread their knowledge and community, small upstarts to build their customer bases one person at a time.
That is opening up a world of fresh food to the masses, offering its benefits for health and fitness, as well as the local economy, environment, and community. We wanted to learn and share the stories of the people driving these trends. In coordination with Fresh Food Matters, an initiative by food preservation specialist Sub-Zero, Atlantic Re:think visited local organic farms in western New York and New Jersey to hear from the farmers themselves.
What we learned is that specialty ingredients—wasabi arugula, Thai basil and heirloom tomatoes, for example—aren't as hard to find locally as one might think. As farms build relationships through farmers markets and agritourism, discovering fresh food is becoming an increasingly surmountable challenge. And when knowing the journey your food took before appearing on your plate is the prize, it's worth the effort.
A New Jersey couple who retreated from the corporate world to open a farm found their business skills still applied.
eff Wallace and Susan Bates tell visitors that their chicken coop is not a political statement. The yellow school bus turned henhouse is spray-painted "make eggs, not war." In truth, though, the coop is less a symbol of pacifism than a symbol of the farm's commitment to marry form with function.
"The chickens are out in a pasture every day," Bates says. "At night they go onto the school bus, and they sleep. A little door comes down at night to keep them safe. In the morning, that door opens. They come out and eat bugs and grass."
Wallace's uncle works for the school bus company that owned this particular bus, which would have been decommissioned if it hadn't found its second life as a chicken coop. But besides offering a vehicle a second chance and moving chickens when they need fresh pasture, the school bus coop has a tertiary benefit: It's a great sales hook.
"The chickens have to move to different parts of the pasture," Wallace says, "and the marketing value is awesome."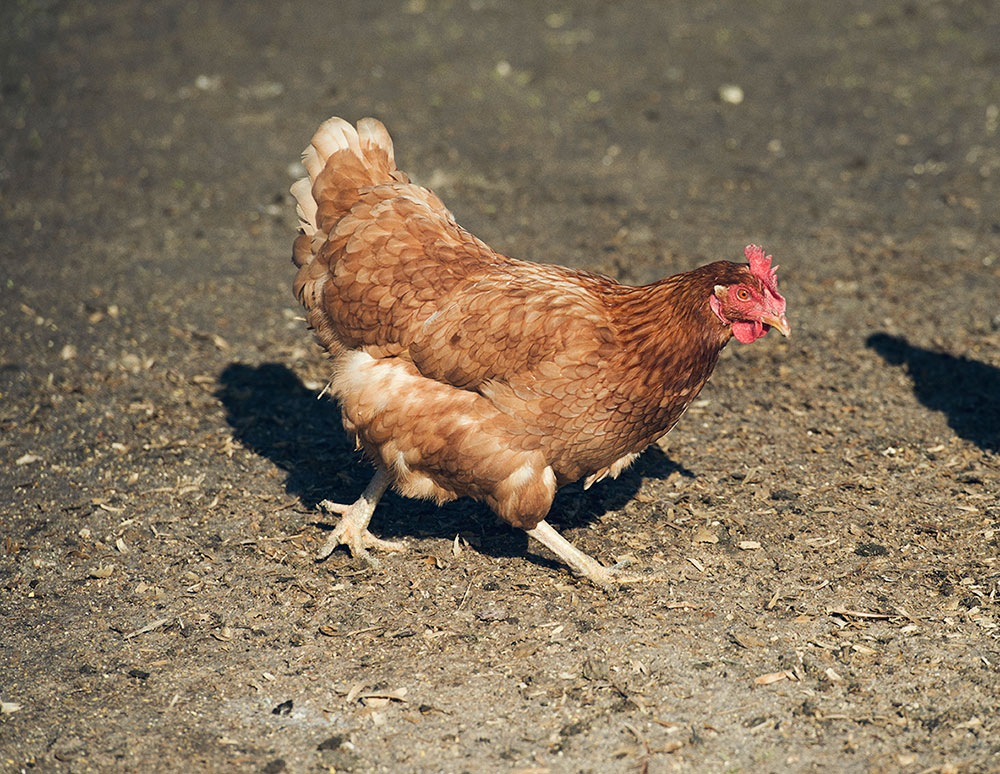 Agrestic's eggs and one of their mothers, a free-range chicken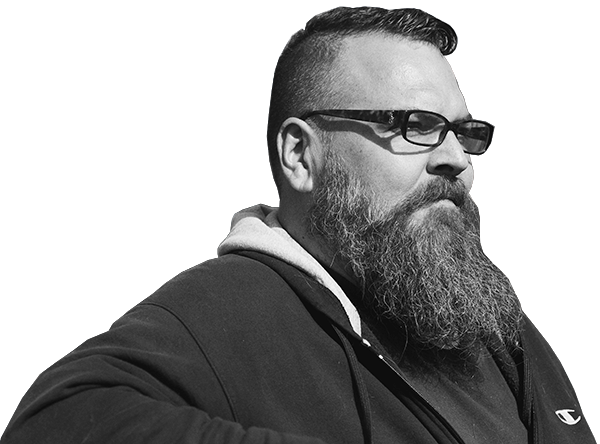 Years ago, Wallace and Bates left the corporate world to escape to Agrestic Acres, a 12-acre sustainable farm in Great Meadows, N.J., where they raise livestock and farm eggs. Before that, Bates worked in luxury cosmetics, selling high-end makeup for Saks Fifth Avenue and Neiman Marcus, while Wallace spent 22 years as an equity trader on Wall Street. Bates grew up in a rural community outside of Lynchburg, Va., among crops and animals. After living with Wallace in New Jersey, she realized she yearned for farm life. Wallace, who had already broken from finance to open a UPS store, liked the idea of agriculture but worried it would be illegal to try it in their congested urban community.
Through a state program, they became caretakers of a dilapidated 80-acre farm with an absentee owner. Staying on the farm brought a dramatic downgrade in living standards. Bates called the farmhouse a cottage, Wallace called it a shack. After two years spent learning to tend the land, they realized that growing food wasn't enough: They had to sell what they grew—and suddenly their corporate backgrounds proved very useful.
They're not roughing it anymore. Bates is still in sales, promoting artisanal sheep and goat cheese instead of expensive mascara. Now, their farm yields traditional crops such as carrots and cucumbers, as well as more avant-garde produce: ruby sky lettuce, kohlrabi, lemon grass, and green choi.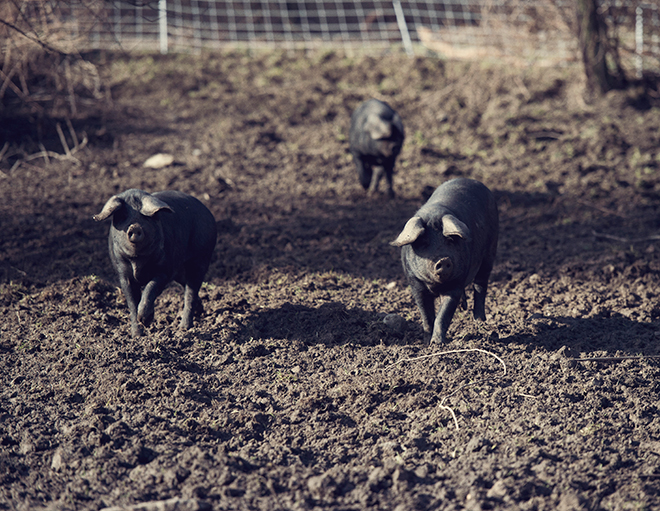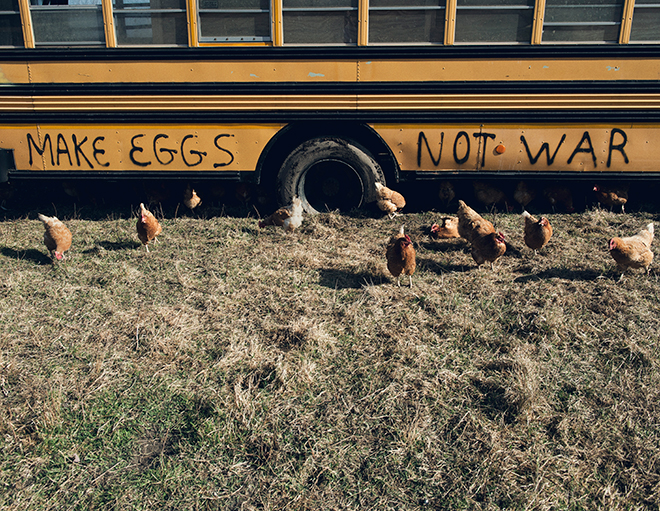 Agrestic Acres pigs enjoy a day in the mud. Kale and other greens sprout in the farm's koi-fed aquaponics garden. Chickens hunt and peck outside their mobile coop.
With a mobile farm stand that travels across New Jersey, their website GrowingDirt.com, and marketing on social media, they run the farm like a startup, promoting such unique features as the school-bus chicken coop and proximity to a two-lane road named Shades of Death, a short, dark passage infamous for ghost sightings and scarier paranormal encounters.
Such marketing helps support the care and attention Wallace and Bates devote to the animals they raise. Their pigs are plump and happy. Their chickens' egg yolks have the rich orange of a perfectly roasted sweet potato. Wallace says eating their meat makes him happy because he knows how well the animals have lived until their last moments. The quality of their farm's products and the environment that produces them have the power to turn a sales pitch into a moment of quiet contemplation.
"I had a customer, and he sat on my porch, and we had a beer," Wallace remembers. "And we just enjoyed looking at the land. It was something that I didn't think existed when I grew up."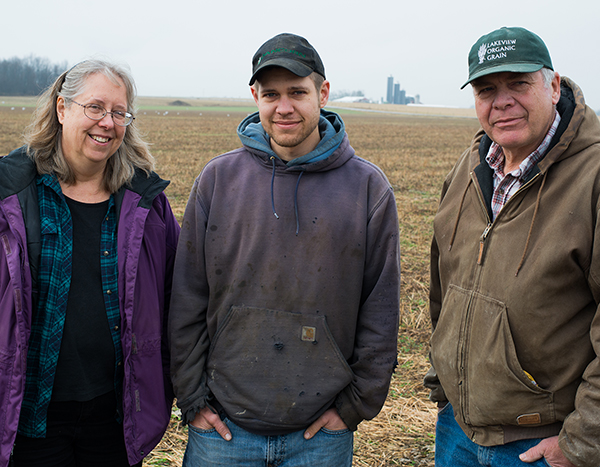 An upstate New York farm family is mastering the art of growing organic grain. They want to share their knowledge with the world.
laas Martens didn't know how the walnuts got in his field. Still, the holes in the cow pies made him smile.
It was March, the month when the Martens family's two farms sprout clover. Aside from the unaccountable walnuts, their fields—1,400 acres in the village of Penn Yan, N.Y.—are a planned ecological system, designed to give everything a role. The clover is a cover crop, preventing erosion and warding off harmful insects and fungi. It's also a cash crop that a local chicken farm buys as feed. The holes in the manure hinted at the presence of soil-enriching worms, and, wormholes or not, the manure is rich fertilizer.
For more than 20 years, the Martens family—Klaas, Mary-Howell, and their son Peter—has pioneered organic and sustainable farming on their farms and accompanying feed mill, Lakeview Organic Grain. Customers throughout the Northeast know them for their grains, regional farmers prize their organic feed, and celebrity chef Dan Barber uses their rotating crops in his seasonal risotto. The Martens farm is a living lab where they study how their soil can best support such non-indigenous crops as kiwis. Mary-Howell Martens, Klaas's wife, promotes their agricultural techniques on a USDA advisory committee.
A large part of their success, they say, comes from asking questions. For example: "How did those walnuts get there?"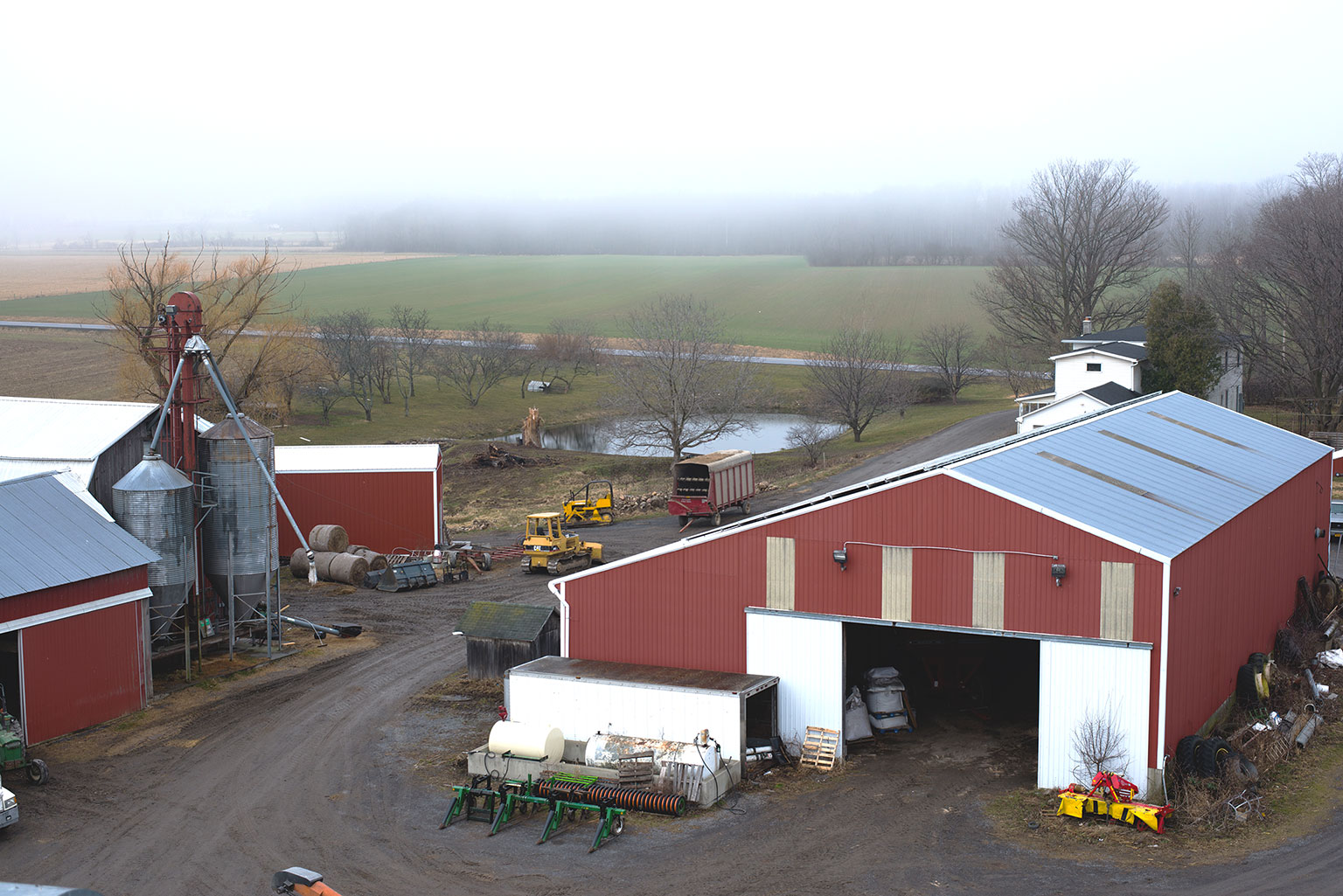 An overhead view of the Lakeview farm
In the early '90s, they were newly independent from Klaas' brother's animal farm and unsure how they would raise a young family and a farm. When they saw a classified ad for organic wheat, they saw it as a potential market and dedicated part of their fields to similar grains. Like many farmers, they were already averse to pesticides and soon enough were firmly convinced of their dangers.
"I had already noticed that at the end of season, after we had sprayed with pesticides, I was feeling sick and weak," Klaas says. "I went to fold up the sprayer one day and my right arm wouldn't move. That morning, I could press a 60-pound hay bale over my arm, and that night I couldn't move it."
Unlike her husband, Mary-Howell wasn't born to the farm. A native of Garden City, Long Island, with a postgraduate degree from Cornell, she defied her family's expectations that she would become a professor or a doctor. Instead, the farm called to her. She fell in love with Klaas, who comes from a longtime farm family, and taught herself about farming from scratch.
When her husband became partially disabled, the future was uncertain. "It was a very scary experience to be farming on our own and at the very start of raising our family and having Klaas paralyzed," Mary-Howell says. "What were we going to do?"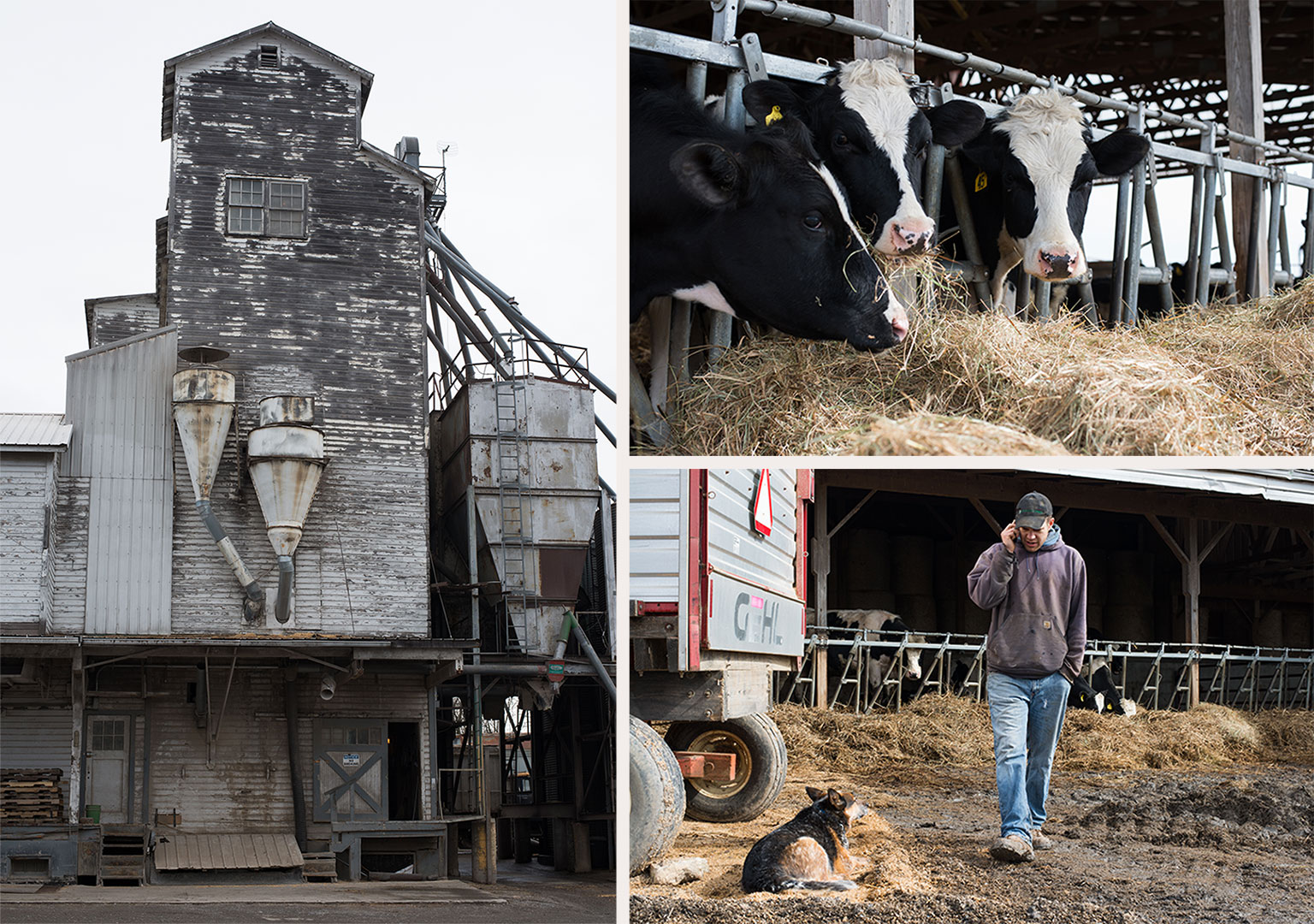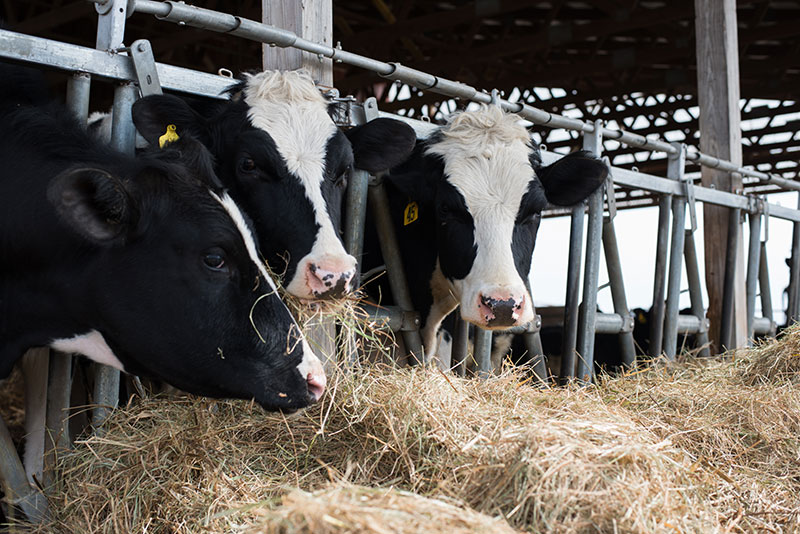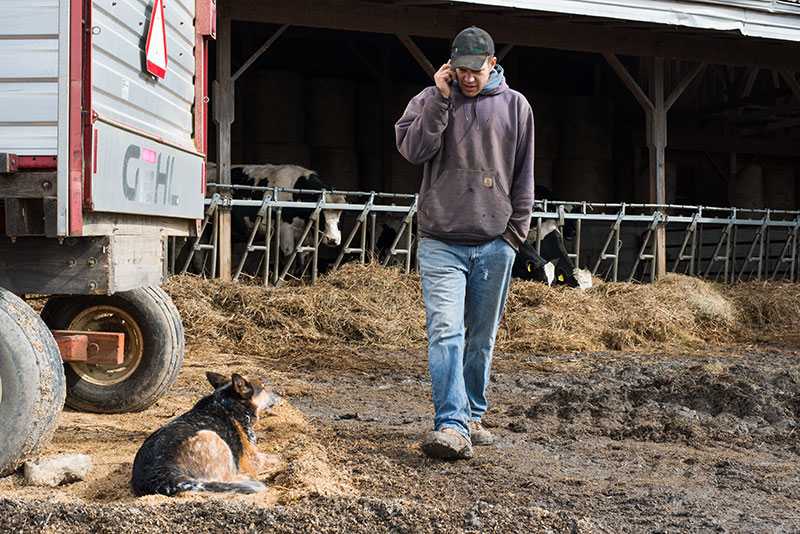 At Lakeview Organic Grain, the Martens cows enjoy some hay while Peter Martens takes a call at work.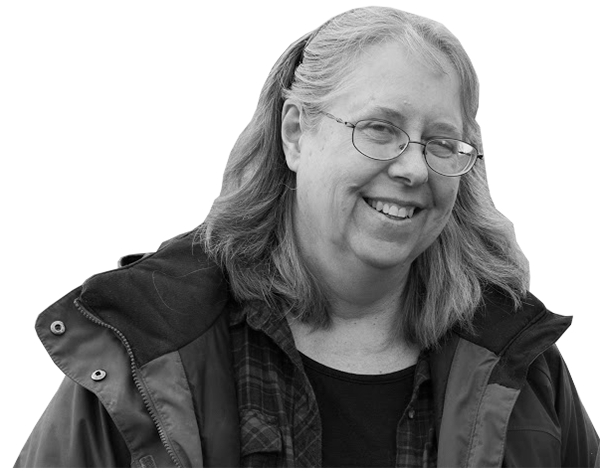 Eventually, Martens regained the use of his arm, and the couple continued to challenge themselves on their approach to farming. Pesticides, they realized, were a symptom, not the problem itself. The problem, they concluded, was 20th-century agriculture, which taught farmers to create unstable biological systems dependent on unnatural interventions, such as pesticides and excessive irrigation. Instead, Klaas realized, they needed to accede to nature's own conditions and find organic ways to encourage their special crops to adapt.
As they began paying closer attention to their soil, they introduced a greater variety of crops to their fields. The first time they planted organic crops, 10-foot-tall velvetleaf weeds appeared in their fields. But every year after that, the weeds weakened, finally succumbing to a fungal disease that they had cleverly encouraged. While the weeds withered in the Martens' fields, they still flourished in neighboring farms. According to an agricultural researcher at Cornell, the Martens farm was the only one where conditions were created that favored the crops over the weeds.
Their quiet victory over velvetleaf was just one among many successes that helped to wear down their neighbors' skepticism about sustainable practices. They were the first farm in their area to grow organic crops. Today, they are surrounded by 20 other organic farms.
The family's efforts to create diversity in their crops have inspired diversity in their relationships as well. In addition to sharing their knowledge with their neighbors, many of whom are technology-averse Mennonites, they have also forged bonds with Hasidic Jews, who use their organic spelt for matzo, and with Brooklyn artisanal whiskey distillers, who favor their organic corn.
Martens says that for a farm to function sustainably and well, working there has to be fun, and seeing people benefit from their products and experience is obviously a large part of the pleasure they take from it. "This is our spirituality," Mary-Howell says. "Helping other people."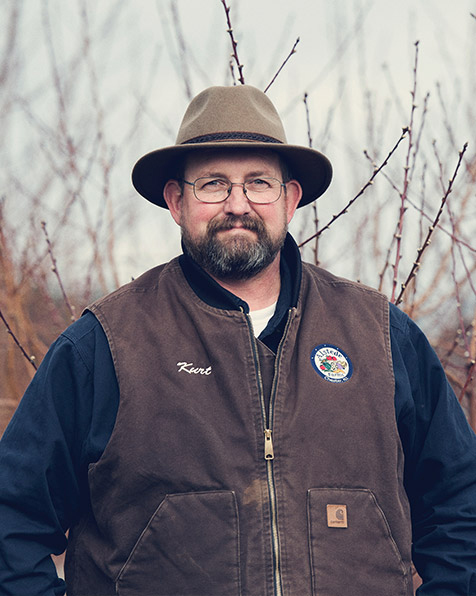 Alstede Farms has been on the leading edge of most major trends in farming—and for the "eat local" movement, they were ahead by a couple of decades.
hen plant or animal species encounter new conditions, they either adapt or die. As Kurt Alstede's 35-year farming journey shows, the same principle holds true for farms.
Once a modest hay farm, Alstede Farms in Chester, N.J., is now a bustling mix of food production and regional agritourism, with more than 170 employees and nearly 600 acres. The farm has continually adapted to survive and compete. Their food is sold in 14 farmers markets and distributed to 1,300 members of their community-supported agriculture organization. But selling crops is only part of what they do.
Alstede Farms caught on to the pick-your-own-produce movement early on. When gathering apples stopped being enough to entice families, they built a corn maze. When corn mazes became a standard feature for destination farms, they featured live animals as attractions. When they realized that "pick-your-own" customers were discarding some of the apples they picked, they built an apple-cider press so the fruit wouldn't be wasted. When pick-your-own profits sagged, Alstede became one of the first farms in America to charge admission. When customers demanded organic produce, they dedicated a field and equipment to grow food according to organic guidelines.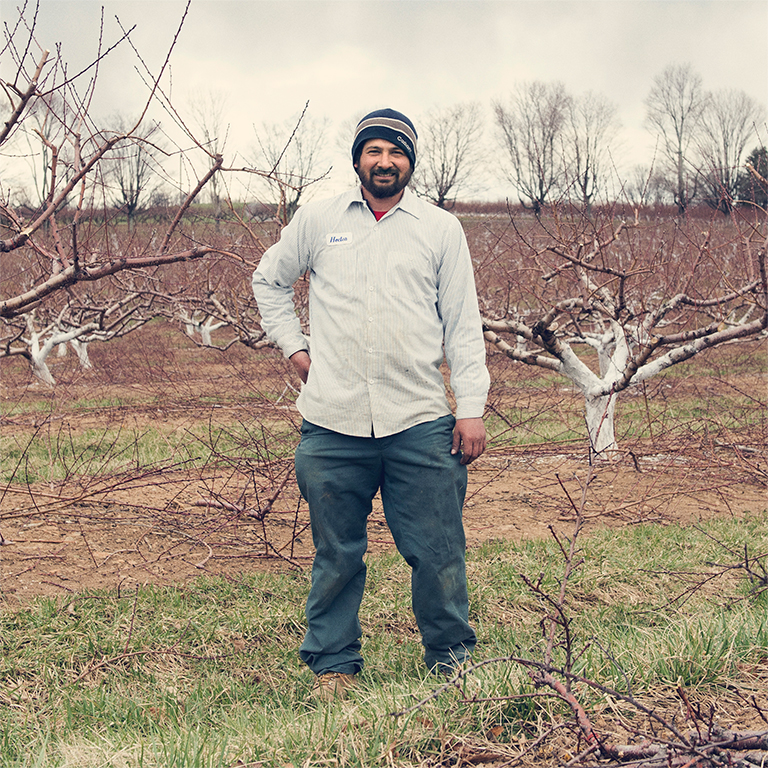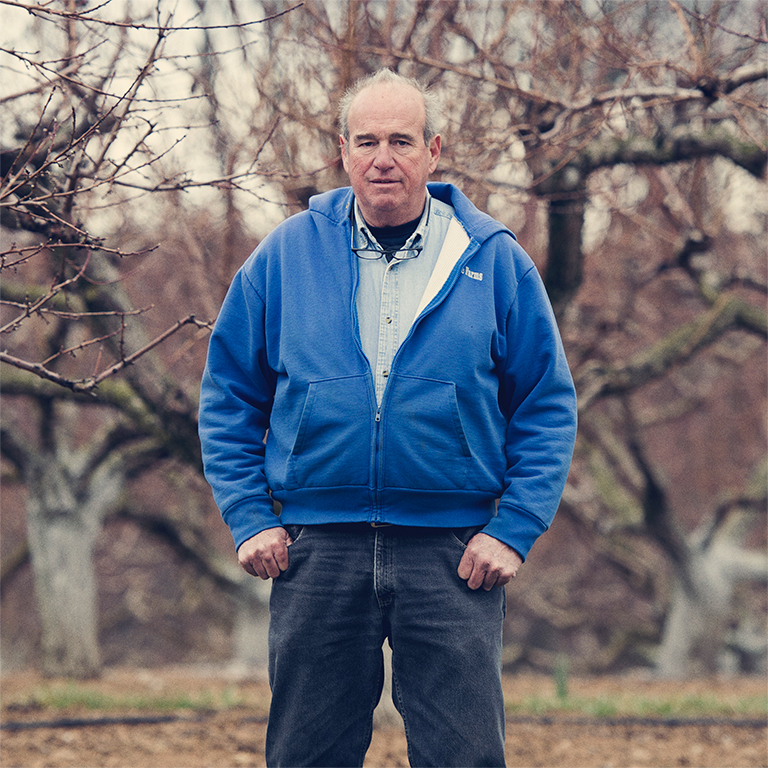 Hector Ruiz, farm production supervisor of Alstede Farms (left) and Sam Walmer, the farms' steward
"These different enterprises all connect together like a jigsaw puzzle, and if you remove one of those pieces, the picture is incomplete," Alstede says.
The farm hums with activity even in seasons when the fields are empty and the trees aren't bearing fruit. On a quiet Friday in March, bluegrass banjos twanged from outdoor speakers as farmhands buzzed through the farm's rolling hills in green and yellow John Deere work vehicles on inspection and maintenance visits to the farm's irrigation systems, tractors and greenhouses. At the same time, farm store employees were stocking produce, making ice cream, putting toys and desserts on store shelves, and offering customers tastes of the various wines on sale behind the counter.
Alstede was huddled in his cluttered second-floor office, surrounded by account ledgers and business papers. "I haven't been on a tractor in years," he said. "I'm not actively farming with my hands the way I used to. I'm troubleshooting things, I'm looking at things, but I'm not out there doing it with my hands."
When Alstede first took over the farm, the land was owned by the Mennen family, whose wealth came from their company's Speed Stick deodorant. While some of the family lived on the property, it was not an active farm when Alstede took the reins. The Mennens sold their company to Colgate-Palmolive in the 1990s and sold the farm to to Alstede in 2014.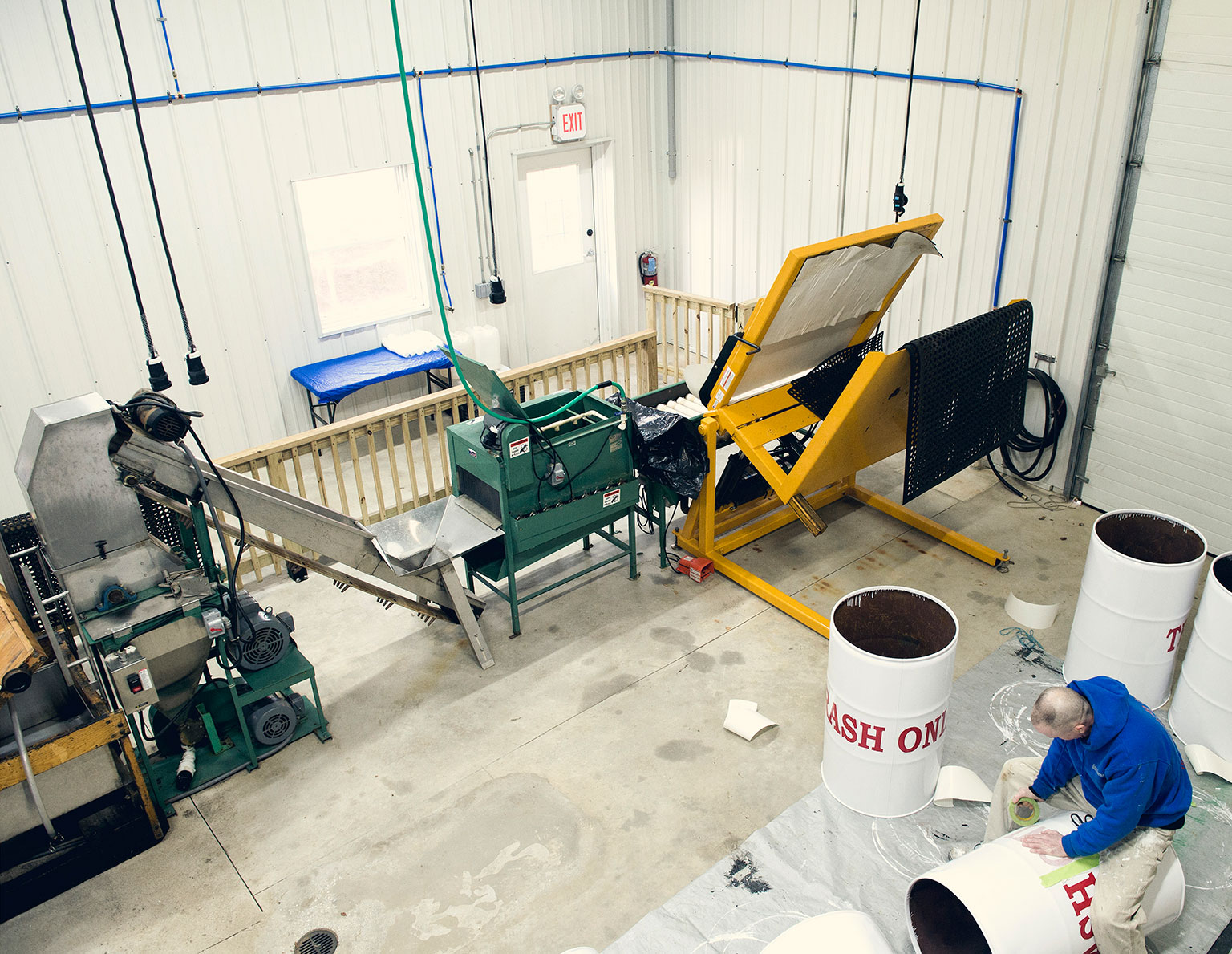 A cider-making press at Alstede Farms
As eventful as the farm's evolution has been, says Alstede, the quality of its food has remained constant. Speaking about his peaches, he traced his fingers over the sides of his mouth and chin to mimic the rivulets of juice that gush out when you bite them. He said that while some of the fruit sold in supermarkets wasn't bad, the produce from his farm was just … better.
"The strawberry varieties we grow can't be grown in Florida and California, which is where the bulk of off-season berries are grown," Alstede says. "They have to be stored, and they have to be shipped. Our berries are going to be consumed quickly. That means there's going to be more attention to flavor, appearance, and texture."
Keeping his focus on quality and best practices in agriculture is how he managed to stay ahead of the farm-to-table trend, he says: "We were local before people called it local. It's only been the past five years people have been on this local kick, but people have appreciated it for decades in New Jersey."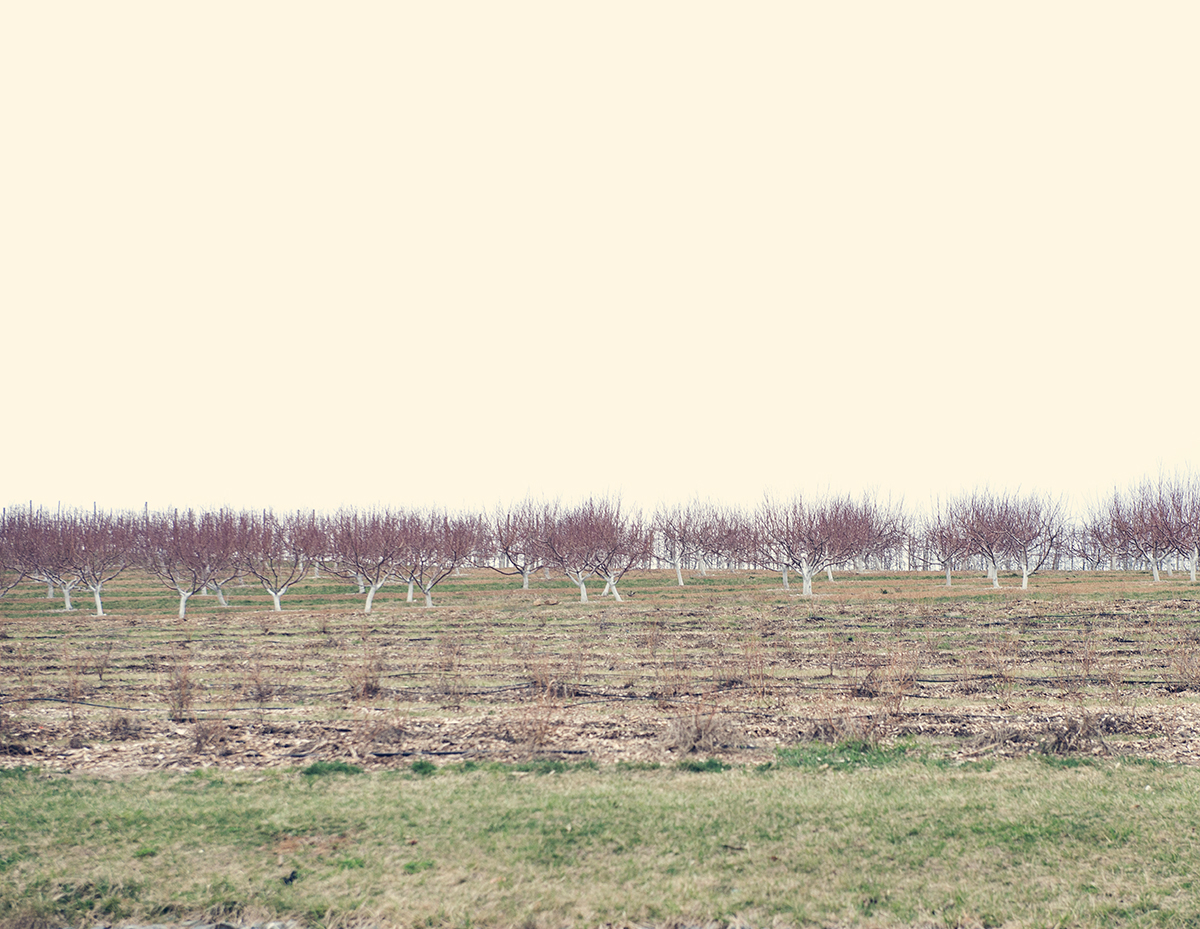 A wide variety of organic herbs, including parsley and oregano, are grown on Alstede's farm.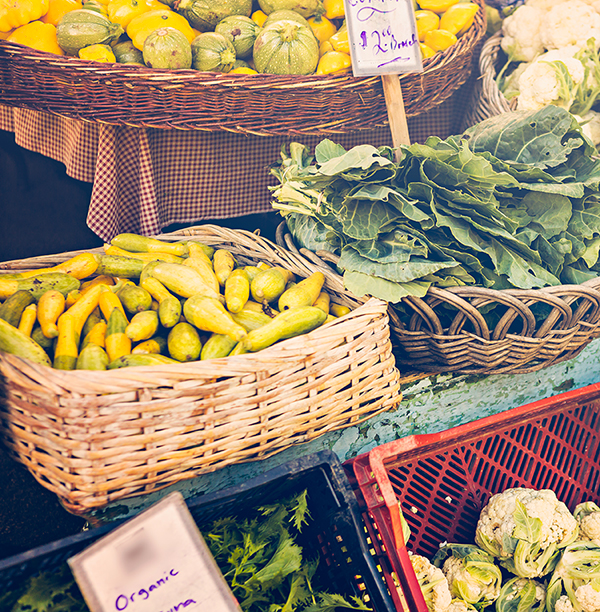 The idea that organic grain could meet organic produce and naturally raised meat on a single plate, home-cooked with readily available and reasonably priced ingredients, is fast becoming a reality.
For New York City residents, farms could not seem more distant, but the three we visited could deliver the ingredients for a splendidly distinctive meal—for example, a farro salad with heirloom tomatoes, sweet onions and deep purple scallions alongside an antibiotic- and hormone-free roasted pork chop—all sourced from fields no more than a few hours' drive from midtown Manhattan and sold at farmers markets throughout the city.
In many other parts of the country too, particularly in cities, fresh food can feel out of reach. But whether it's through ingredient-delivery services such as Blue Apron or by exploring farmers markets and nearby farms, it's more available than you might expect. You just have to know where to look.