In 1973, workers with postsecondary education held just 28 percent of jobs in the U.S. It is expected that by 2020, 65 percent of jobs will require postsecondary education of some kind.
Technology has been the primary driver of this shift. Beginning in the 1980s, investments in technology increased demand for the higher cognitive abilities traditionally associated with higher education. More recently, investments have been made in automation and artificial intelligence, which have begun to replace not just lower-level jobs, but also those typically requiring a college degree. The result? A highly competitive job market in which a high school diploma alone is increasingly insufficient.
At the same time, skyrocketing tuitions have rendered the traditional four-year college experience unattainable for many students. Though higher education must meet the evolving needs of employers, it must also meet the needs of students, especially a growing pool of adult learners and nontraditional students looking to gain applicable skills for the modern age.
At the "Rethinking Higher Education" summit in Atlanta, which was underwritten by Strayer University, The Atlantic brought together education experts, policy makers, business leaders, and activists to discuss the credentials that people need to secure the jobs of the future as well as how institutions of higher education are adapting to provide them. Here are the key takeaways from that conversation.
1

Once the Black Sheep, Online Learning Is Now the Golden Goose

It is no longer a question of if or even when online learning will enter the postsecondary classroom; the shift is underway. A recent study found that between 2015 and 2016, online-course enrollment grew for the 14th year in a row, and at a faster pace than prior years did.

As chief academic officer of Strayer University, and with experience at public, private, non-profit, and for-profit educational institutions, Dr. Andrea Backman has witnessed this change firsthand. "Online learning was always the black sheep. No matter what institution I was working with, the online team was often criticized as building the 'learning light' product," Dr. Backman said. "It's so validating and rewarding now that even the most prestigious institutions will knock on our door and ask us how we're doing it and how they can adopt our agile and innovative practices. Online learning has been validated and is the future of learning."

But Strayer is not resting on its laurels. Dr. Backman and her team are continuously working to answer the question, "How do we keep up with technology, get there first, see around the corner, and help our students get the skills they need as quickly as possible?" Their latest effort is Strayer Studios, an in-house team of documentary filmmakers and storytellers who work with curriculum specialists to create story-driven learning experiences.

Still, federal policy director of National Skills Coalition, Kermit Kaleba, said that many remain skeptical of online learning. "I don't think anybody's suggesting that we should get rid of traditional higher education, but I do think there's a tendency to treat [online learning] as frivolous," he said. "It is on us as stakeholders in this conversation to help policymakers and others to understand the value that these programs are bringing."
2

Corporate-Academic Partnerships Are Closing the Skills Gap

The exact nature of the skills gap—the purported disconnect between the skills sought by employers and those imparted by higher education—is widely debated. Some experts point to a shortage of technical know-how, others to a lack of soft skills; still others suggest that the gap is a myth. But the message at the summit in Atlanta was clear: The industry and educators can and should be working together to better prepare today's students for the jobs of tomorrow.

Job readiness has not always been the top priority for higher education. "We've tended to devalue that employment and occupation outcome in the traditional higher education space," Kaleba said. "I think there's this growing recognition that that's what students are looking for. There's a growing recognition the industry needs better cooperation from higher education."
Click to Read the Interview
Not Your Grandmother's Online Classroom
A Q&A with Nicole Cattell, vice president of Strayer Studios
How do you create a Strayer Studios course?
We work in conjunction with the learning mastery team and the curriculum team. They give us the three learning outcomes, which are aligned to what the program has decided students need to learn and what the market is looking for. We make sure that we're always serving those interests. Then we match up learning designers with our storytellers and documentary filmmakers to brainstorm: "How can we bring this learning activity or concept to life and demonstrate how it plays out in the real world?"
What are some Strayer Studios courses currently in production?
Right now we're working on a performance management program with Joe Gibbs, a three-time NFL champion coach and owner and operator of Joe Gibbs Racing, a four-time NASCAR Cup Series champion team. Performance management is essentially how to build teams and get the most out of everyone. And we're starting to work with Queen Latifah on a class about confidence. Our students come to us often lacking confidence in their ability to succeed in school, in life, or in their careers. Who better to teach a course on confidence than Queen Latifah?
What's different about producing online courses specifically for adult learners and nontraditional students?
For one thing, we would use a documentary instead of a scripted scenario because adult learners want to see how academic concepts are relevant and how they play out in the real world. Also, a lot of our students come to us having potentially had negative learning experiences, so many have lost a sense of curiosity. My hope is that if you get a person engaged with a story, it can help spark curiosity about the educational experience.
How can storytelling strengthen the learning experience?
Number one, engagement. We're not just about teaching someone's mind—we're about engaging their heart in the learning process. That gets people to remember things differently, to connect to the content in a more meaningful way. We get people engaged enough that, even if the assignment is harder, they're going to persist because they've gotten hooked into the learning experience. We also know that human beings have been learning with storytelling since before we could write. Something in our brains is hardwired to understand things, to metabolize information, when we get a story around it.
Where do you hope to see Strayer Studios go in the future?
I would like the full experience at Strayer be a story-driven journey that delivers the skills that people need. Since Studios launched in fall 2016, about 70,000 students have enrolled in our courses. I want to see their whole journey aligned with story and for students to see themselves as the hero in their own journeys. If we can sort of shape their whole journey, then I think we could send the message, "You're the hero. You're going to have challenges. You can overcome them. And you can win."
Such partnerships benefit employers just as much as students. "When I think about what really successful companies are doing, they're reaching into that talent supply chain and influencing it at its source," said Jennifer Carpenter, global director of talent acquisition at Delta.
Representatives from the Technical College System of Georgia, MailChimp, and Kia Motors described partnerships centered around technical skills. And though Strayer University has hundreds of corporate partnerships of its own, it believes that less quantifiable skills are equally in demand. Dr. Backman said of the university's 10 essential skills for graduates—skills like communication, self-awareness, confidence, drive, and agility—"These are things that are really hard to measure, but they are exactly tied back to what employers are saying they're looking for."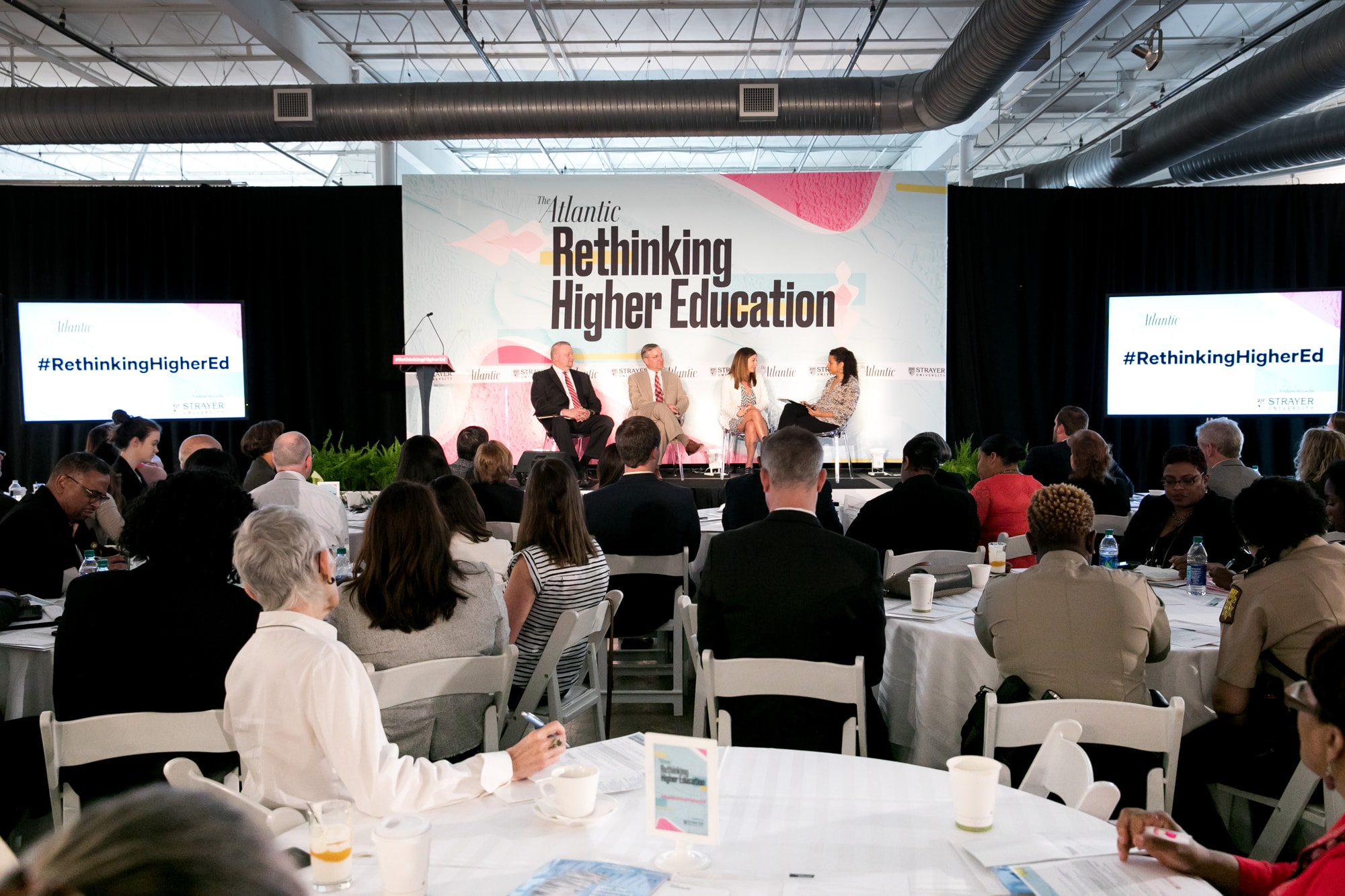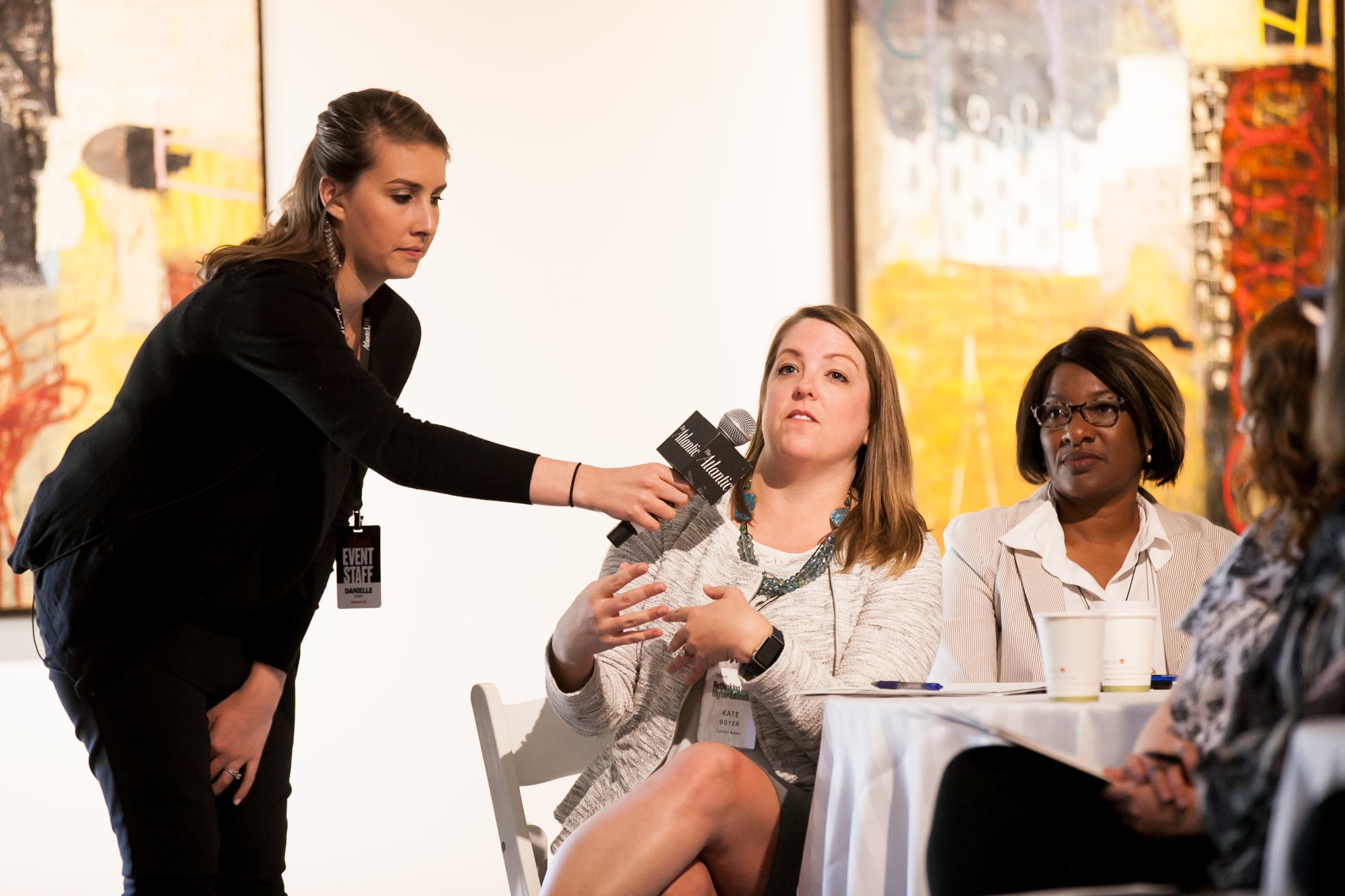 3

In the Face of an Unknown Future, Learning to Learn is Key

When Kia Motors Manufacturing Georgia (KMMG) opened its West Point manufacturing plant and training center in 2008, the task of building its workforce was just beginning. "None of the people had ever built cars in their lives," said Stuart Countess, KMMG's chief administrative officer. "A car has a very systematic way [of being built], so you have to teach the background of how to build a car and why we follow the standards."

The summit's experts emphasized that we should expect technology to continuously reshape our jobs throughout an our career. "The four-year degree that you got 20 years ago may not be of any relevance in today's economy," Countess said. "That is increasingly going to be the norm, that folks who had a four-year liberal arts degree are going to need additional education, lifelong learning, in order to compete in today's economy. Schools have to be ready to deal with that."

Employers are indeed placing a premium on this learning potential. Delta's Carpenter looks for this "learnability quotient" above all else. "I'm looking for future fit. Not just are they ready for the jobs of today, but do they have characteristics that make them adaptable, versatile, and curious so that they can adapt at the rate that the work that we're all going to be performing is changing?"

Kia's investment in employees with high learnability quotients has already paid dividends. "What you end up getting is a workforce now who bring those ideas back to you," Countess said. They're now telling us different ways to build a car."
4

Money Is a Major Barrier to Access—But It's Not the Only One

A child in Atlanta has just a 4.5 percent chance of moving from the bottom to the top quintile of the income distribution. Across the South, higher rates of racial segregation, income inequality, single motherhood, and lower social capital hinder social mobility. It was impossible to miss this as the backdrop for the day's conversation at the Atlanta summit.

Soaring tuition is the primary barrier to access to higher education, and financial aid is not keeping up. "Our federal financial aid system is built around the idea that you are going to be a first-time, full-time student—a traditional student who's 18 years old and going straight to college," Kaleba said. But for many of today's students, this is not the case.

Crystal Robinson was one of those students. As a 37-year-old single mother of three daughters, she worked up to 14 hours a day, so returning to college full-time was simply not an option. But Strayer University's online courses allowed her to work, study, and stay present in her daughters' lives all at once. Plus, Strayer's emphasis on affordability through initiatives like The Graduation Fund made it a realistic option financially.

Tina Fernandez, executive director of Achieve Atlanta, an organization that supports public school students in postsecondary education, pointed out higher education's non-financial barriers. "There are gaps that are harder to fill, like social capital, like people in your family and in your networks who can tell you how to navigate the difficulties of going to college—just figuring out your major and what you want to do in your job."

Dr. Backman believes that, by sharing with students these stories of everyday people succeeding, Strayer Studios courses may actually be filling some of those less perceptible gaps. "A lot of our students are second-time college-goers," she said. "Maybe they went to college and didn't make it, or they've never been before. These courses help people who might otherwise lose confidence to connect to the characters and find themselves in the story. So it's a way to let students in and actually see themselves in their curriculum."