The Many New Faces of the American Family
You could think of the ABC sitcom Modern Family, one of the highest-rated comedies on television, as Brady Bunch squared. The show's patriarch, Jay, is married (second time around) to Gloria, a Spanish-speaking Colombian woman. Both have kids from previous marriages, and she and Jay have a child too. Jay's adult son, Mitchell, lives nearby with his same-sex partner and their adopted Vietnamese daughter, and Jay's adult daughter, Claire, is a working mother of three whose husband actually shares the housework.
In short, the Pritchett-Dunphy-Delgado-Tuckers are one big, blended, progressive family. They are also a reflection of the shifting demographics of the modern American home.

In 1950s America, the television definition of family was Leave it to Beaver—nuclear, traditional, and white. June stayed home, Walt went to work. Their sons, Wally and Beaver, were expected to follow in their parents' footsteps, but the social movements of the next 60 years—civil rights, feminism, gay rights—made that increasingly unlikely.
The Supreme Court overturned the ban on interracial marriage. Women of all ethnicities joined the world of work. Men were no longer the sole breadwinners. Divorce skyrocketed, and the whole institution of marriage became optional. More and more kids were raised by single moms and dads—then by two moms and two dads.
Meanwhile, life got more expensive, making it more difficult for one salary to support a household, and unemployment increased as the economy lagged. With that, Millennials started to move back in with their parents, seniors started moving in with their kids—and thus was born the so-called "sandwich generation," taking care of both their parents and their children. The result: more multi-generational households and more stretched household budgets in search of sustainable solutions.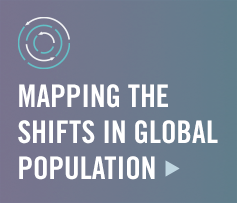 "Going forward, these changes, and the different families that have developed, will continue," says Kathleen Gerson, a professor of sociology at New York University. "As individuals move through different life stages, people are going to find themselves moving in and out of different types of families over the course of their lives."
Today, there is no standard definition of family. People are waiting longer to get married: On average, women are marrying at 27, men at 29. Cohabitation is more common than ever. A record number of American adults—20 percent—have never married. Birth rates have declined to the point where the average number of children per woman is 1.9 kids instead of the 3.7 it was in 1960, and more women are having no children at all. With more blended families than ever, 44 percent of Americans ages 18 to 29 now have a step-sibling. We have more stay-at-home fathers and single parents adopting kids. More than half of American kids are now being raised in "non-traditional" families (where the parents are anything other than heterosexual partners in their first marriage). And with the Supreme Court's recent decision for same-sex marriage, that number is expected to increase.
"Both women and men now see their jobs as supporting themselves and taking care of any children they have," says Gerson. "If marriage is no longer an economic trade-off, the stress is increasingly on its being satisfying and egalitarian. If that goal isn't attained, they have the option to get out of a marriage, or postpone it."

The demographic change is clear, but the country is not completely sold on nontraditional families, and we continue to debate and disagree on what families should be. A recent Pew Research study found that one-third of Americans accepted that social changes have been good for society, one-third were skeptical, and one-third were solidly negative.
Practically and politically, this means we haven't sorted out some of the implications of these shifting demographics—issues like affordable child care, parental leave, and equal treatment for same-sex couples.
But that, too, is changing. Sociologists predict that the coming years will be characterized by policy debates on just such issues, debates that could result in even more profound changes.   
"We had this illusion that we had this stable family system, and that suddenly started to change," Gerson says. "But families have always been responding to the larger trends in social life. If we can bring up questions like marriage equality to the national agenda, that suggests we can address these issues with urgency. That increasing discussion represents a revolution of sorts."