A Self-Driving America
When you catch someone glancing at her wrist these days, chances are she isn't checking her watch for the time but is looking at her Fitbit for the number of steps she has taken. Shuffle through your iPhone's icons, and you'll likely find a pre-installed Health app from Apple that can measure your heart rate, the amount of calories your burn, your cholesterol, and your blood sugar.
This burgeoning field of digitized health has expanded from the smartphone world to include wearable technologies like Fitbit, Lifeband, mobile EKGs, pedometers, and more. According to Rich Able, chief marketing officer and founder of X2bio, a company dedicated to sensors for monitoring head injuries, "effectively utilizing wearable technology is the key to helping advance our health care system to reach the next level."
But forays into the health technologies of the future suggest that not only will the coming decades see these technologies change from predictive to proactive—think of it as a mind-activated Fitbit—but they will increasingly come all crammed into a single ingestible pill.
With companies already able to track and monitor the food we consume and the amount of exercise and sleep we get, scientists are revolutionizing the future of digitized well-being to help us make healthier and more productive choices—in the most disruptive but perhaps the least obtrusive way possible.
Inventors at Proteus are taking the field of wearable technologies to a whole new level by creating a groundbreaking ingestible sensor, or "smart pill," that is powered by the human body itself and can monitor all our health indicators automatically. The chip that exists inside this pill then feeds the information to a mobile technology, allowing future users to track everything from our blood pressure or sugar levels to a loved one's medication consumption.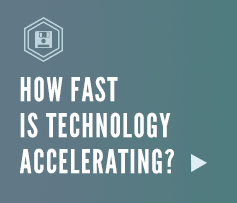 This silicon-based pill may help solve a public health crisis: Half of the medical prescriptions dispensed in the United States are not taken as prescribed. "It's going to take a little time, but we're at the beginning of a real revolution," John Kane, a psychiatrist at the Albert Einstein College of Medicine, who worked with Proteus on early trials of the system, told New Scientist magazine.
In one of the most ambitious experiments toward a reimagined world of health and technology, Google has revealed that it is in the early stages of creating ingestible nanoparticles that can search the human body to detect cancer cells. These nanoparticles, inserted into an easy-to-swallow pill, will travel through our blood and attach themselves to specific cells in the body. When detecting a tumorous cell, they will "light up" and project the results onto a wearable wristband.
More than a hundred doctors and researchers are at work on this cutting-edge technology. "The central thesis of what we're trying to do at Google Life Sciences is change medicine from being episodic and reactive—like, I go to the doctor when my arm hurts—to proactive and preventative," according to Andrew Conrad, the head of the Google Life Sciences lab.
In years to come, these microscopic robots in the form of a pill will be able to monitor our systems and transmit their findings much more efficiently than our phones or wearable devices can. As Eric Schmidt, the executive chairman of Google, said at a company conference: "If it makes the difference between health and death, you're going to want this thing."
Next: What Will Happen to America's Coast Lines?