Who Here Can Tell Me What LP Stands For?
For years, the vinyl section in most music stores was nothing but a trendy relic. Even the word "records" has hardly been heard for decades.
How times change! Vinyl sales are the highest they've been since 1991, and up almost 60 percent from 2013. Although album sales overall were down in 2014—including an almost 10 percent drop in digital album sales—vinyl has started to reclaim its nearly vanished pocket of physical music sales.
The spike in vinyl sales has come at physical media's most precarious moment. In the past few years, every location of Borders—once one of the largest chain bookstores in the U.S.—was shuttered. New York's flagship Barnes and Noble also closed its doors. Iconic magazines have folded and migrated to the web, and Apple removed the disc drive from its computers. Once-legendary brick-and-mortar record stores like Sam Goody and Tower Records are now just Wikipedia entries, with section headings on "bankruptcy," "acquisition," and "liquidation."
But then, just as consumers prepared for a world that was all digital, needles dropped on almost 100,000 copies of Jack White's most recent album, Lazaretto, which topped vinyl sales in 2014. At the top of the 2013 vinyl charts was Daft Punk's album. The fact that contemporary and pop musicians are responsible for recent best-selling vinyl albums is perhaps an indication that the industry can continue to cultivate a new audience of self-proclaimed connoisseurs.
Ryan Raffaelli, the Harvard Business School professor who pioneered the academic study of technology re-emergence, has identified three traits that can indicate whether old technology and media will become relevant once again. "First, there's a question of authenticity," he says. Audiophiles and vinyl fanatics have been touting the warmth in the sound of a record for decades. "We're seeing a new generation of consumers eager to connect with music the way audiophiles have been talking about for years."
A second support for re-emergence, he says, is some connection between the technology and the consumer's identity. Collectors, he explains, often choose their hobbies not only as a way of engaging their identities on their own, but also as a way of tangibly projecting an identity for others to see. A record player in and of itself is a social marker, and a vinyl collection is a way of "curating one's identity."
Third, he says, is the social element: "A lot of people today listen to records at a friend's party. It's a communal experience, all part of the mystique of vinyl culture. Like radio shows in the '40s, and baseball games, listening to music can be communal, and consumers want to access that again." With these three components in place, a technology has at least a chance at re-emergence.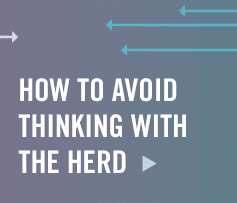 For all the ease of digital media—from album downloads to online news subscriptions—there seems to be something about its intangibility that makes consumers revert to older, physical media, which seems closer to the creative process.
And other trends in the marketplace support Raffaelli's theory.
In 2014, one of the U.K.'s largest booksellers released market research that indicated Kindle sales had taken a steep hit. Tablet sales in the U.S. saw a similar decline. The tactile nature of some forms of media may never become completely outdated—a  phenomenon Raffaelli tries to explain by examining the often-forgotten benefits some forms of older media still hold, regardless of whether more advanced forms have largely replaced them.
"The values that were often associated with a now re-emerging technology sometimes get muted in the race to commoditize," he says. "Only when another technological displacement happens do people look back at the original values of the core technology, beyond its technological use value."
One of those is music's birthright as an expressive, real-time social experience between musicians and a live audience that is impossible to duplicate when every listener is isolated by the use of earbuds or headphones. The very use of a turntable, an amplifier, and an array of speakers—in addition to their contributions to the quality of sound—is a statement about the communal experience of music, which makes the comeback of vinyl in the new world a signal tribute to the values of the old one.
Next: Is the Wild West of the World Wide Web Over?