Which Way Are Healthcare Costs Really Going?
Regardless of your political affiliation, until recently one fact seemed to speak for itself: Health care spending in the country has been skyrocketing. A 2013 Forbes article summed up the phenomenon nicely: "Obamacare or Not: Healthcare Costs Are Set to Soar."
The author had a point. In 2012, for example, national health care spending in the United States accounted for almost three trillion dollars, more than 17 percent of the country's gross domestic product—and "more than any other industrialized country," a Politico investigation into the state of health care showed. Meanwhile, according to the investigation, overall, American citizens "aren't healthier than those in other industrialized countries."
While it's common knowledge that health care costs have gone through the roof in recent decades, a further look at the numbers suggests a curious counterfactual trend: Beginning in 2009, on the heels of the financial recession, health spending growth has actually slowed down. While health care costs are still growing annually, they are doing so at their slowest rate in years. In fact, as a Washington Post analysis shows, in 2011 health care spending grew more slowly than the rest of the economy for the first time in over a decade.
But will this slowdown continue? Or are health care costs bound to spike again? It's an issue economists have taken to describing as "the $2.7 trillion question."
First, it bears mentioning that even though health costs have been growing at a historically lower rate, most Americans haven't felt the slowdown. In fact, according to a Kaiser Family Foundation poll, almost 60 percent of Americans agreed with the statement that "the cost of health care for the nation has been going up faster than usual in recent years." That is because although growth rates have been slowing, they are still rising. For example, while the average deductible in employer plans was $735 per person in 2009, by 2013 it had grown to $1,135, according to the Kaiser Family Foundation.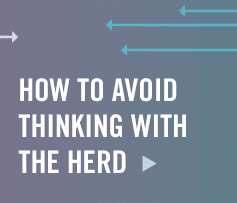 Although health care spending has reached historically low rates over the past few years, such a slowdown is consistent with those that are generally experienced during economic downturns. And so, "the key question is whether health spending growth will accelerate once economic conditions improve significantly; historical evidence suggests that it will," argues a report from the Centers for Medicare and Medicaid Services' Office of the Actuary. The leading contributors to the increased growth, according to the report, include a projected economic growth and more people receiving coverage through the Affordable Care Act.
But even more relevant than the cyclical dips in health care costs after a recession is the aging Baby Boom generation and the toll that this phenomenon is expected to take. As a recent Forbes report wrote, "The large number of Baby Boomers who have failed to save enough for retirement pose the single greatest threat to our nation's health, be it the health of the federal budget or the physical health of our burgeoning senior population."
So are health care costs associated with cyclical changes or with structural ones? While economists continue to debate the $2.7 trillion question, we would do well to look ahead: By 2030 we will have to find the means to take care of an increasingly aging population. The real challenge for our society is only just beginning.