The NFL Challenge: Keeping Gladiators Safe
Despite all that has been said and written about head injuries in professional football, something changed in the conversation this spring when a 24-year-old draft pick for the San Francisco 49ers walked away from a six-figure salary after his first season in the pros. By doing this, he knew he would also have to return the lion's share of a $600,000-plus signing bonus, no small thing for a recent college graduate.
Chris Borland was a linebacker. In 2014, only safeties and cornerbacks got more concussions than linebackers did, and Borland, who managed to make 108 tackles in eight games during his rookie season, knew the dangers from hard experience. His predecessor in the position had quit the previous season, at 30, saying his body couldn't take any more punishment: "It's my health first," Patrick Willis said.
Explaining his decision, Borland cited the case of Chicago Bears safety Dave Duerson, who, before he committed suicide in 2011, asked that his brain be preserved for medical analysis.
As requested, Duerson's brain was delivered for research to the Center for the Study of Traumatic Encephalopathy—which is funded in part by grants from the National Institutes of Health and the NFL—at Boston University's School of Medicine. The brains of 61 other professional football players have also been sent there over the past few years. Of the 62, 59 showed evidence of a progressive degenerative brain disease called chronic traumatic encephalopathy, or CTE, which can be diagnosed only after death.
Much of the focus on player injuries has been on concussions, but continual, smaller shocks to the head can develop into CTE, which is just as big a problem as the effects of concussions, especially as players age. Fairly recent as a major focus of medical research, CTE was previously known as dementia pugilistica, aka "punch drunk," a condition thought to be confined to boxers.
The NFL began taking steps to protect players from injuries five years ago, with new equipment and new rules. And this spring, in the settlement of a years-long legal battle between the NFL and more than 5,000 former players, the league agreed to set up an unlimited fund to compensate players—up to $5 million per person—for a range of neurological conditions, and to monitor all players to determine if they qualify.
Even as that suit made its way through the courts, the league was taking more steps to protect players—new rules of engagement on the field, new protocols for reporting injuries, and new funding for research. Those steps have paid off not only in fewer concussions—25 percent less in the 2014-15 regular season—but also in the fact that all injuries are taken more seriously. This season was the first in which all 32 teams delivered injury data via electronic medical records, and the statistics showed that 265 players were placed on injured reserve, 17 percent more than in the previous season.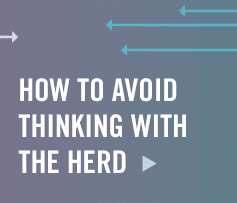 These and other measures—placing neurologists on sidelines during games, putting trained observers in skyboxes to make sure injuries aren't overlooked, prohibiting certain kinds of hits, and instituting new return-to-play protocols—have clearly made the game safer.
Some current players object to the new safety rules on the grounds that the essence of football is violent contact. As former Redskin Clinton Portis put it after one new rule took effect, "They're trying to protect so much in the game that you might as well turn it into flag football."
So far, though, there's no evidence of a decline in the fan base, stadium receipts, or TV ratings. Quite the opposite: The league is projected to record revenue gains this year. NFL football is an American staple, and the league's settlement with the players, which could end up costing it more than a billion dollars, gives it a financial incentive—along with its moral obligation—to keep improving the safety of the game.
Dr. Michael C. Miller, an assistant professor at Harvard Medical School and a self-described NFL fan, has said he believes it's the joint responsibility of the league and the players to make the game safer. And while Miller admitted that "it's a tough game to make safe," he said the effort could have broader public health benefits.
"It's one thing to be playing in the NFL, where the rewards of putting the body at risk are considerable," he said. "But the problem really is for the vast majority of people who play football from early ages through high school and college. … Anything the NFL can do to publicize the risks and decrease the players' motivation to behave a certain way and treat their bodies a certain way would be helpful. This is a problem throughout many sports, not just football."
Next: Who Here Can Tell Me What LP Stands For?