Introduction
---
Once thought of mainly as a tool for remote backup, the cloud is transforming global business by providing computing power on demand, and that change is nowhere clearer than in the automotive industry. As a platform for big-data analytics—the ability to find meaning in the undifferentiated data stream from every moving part of the Internet of Things—the cloud has revolutionized everything from design, manufacturing, and supply-chain to dealerships, customer experience, and the future of connected cars.
A great circle of cloud-based communication among cars, dealers, and manufacturers puts the owner-customer at its epicenter, promising highly responsive service, quick-turn design of new features, and hands-free productivity tools that seamlessly integrate the car with home and office. Even now, major auto makers are betting heavily that cars will themselves become an on-demand service, leaving ownership to fleets. The future is being built right now, thanks largely to the cloud.
$1.7

Trillion

New revenue from software, connectivity, mobile features, and aftermarket services by 2030–a 30% increase 1
220

Million

Number of connected cars predicted to be on the road in 2020, a compound annual growth rate of 45% 2
72

Percent

Percentage of customers willing to delay car purchase for up to a year in order to get connected car features (more than half said they would switch brands) 3
Contents
The Future of Sales, Showrooms, and Customer Experience
CHAPTER 1
The Future of Sales, Showrooms, and Customer Experience
---
In the dealership of the future, there may be three cars, or four, or none: Digital showrooms are already popping up around the world, with life-sized interactive displays that allow prospective customers to configure and "test-drive" every model, coming soon in virtual reality. Digitally adept new-car customers now expect dealers to be less sales people than consultants, sources of expert information on options, lead times, and location of cars that match any given configuration, including shipboard inventory—and they are increasingly willing to change brands for better service and connected-car features. On-the-road test drives remain common, but they are already seen by some as elective rather than decisive. In 2013, the first full year of Audi's all-digital showroom in London, half of all new-car buyers did not even ask for a test drive.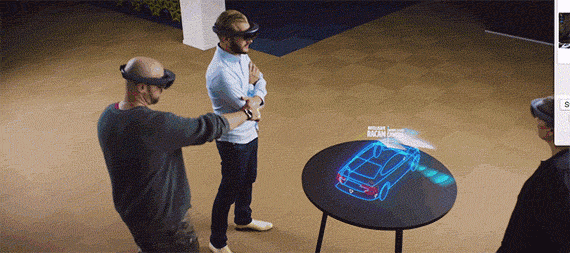 100
Number of flagship stores with interactive digital displays estimated to open in world capitals by 2020 4
75

Percent

Percent of new-car buyers who would consider conducting a complete new-car purchase online, including price negotiations, financing, paperwork, and home delivery 5
33

Percent

Percent of new-car buyers who already say they would prefer online-only car purchase 6
CHAPTER 2
Assembly Line and Automotive Value Chain
---
The ultimate promise of the connected car is still in the future, but the cloud-driven factory is here and now. In a business where information is everywhere all at once, product development can be global and highly responsive to customers' desire for new features, whether digital or physical. Making the manufacturing and business systems interoperable means that parts suppliers, for example, know exactly what to make and where to ship it. Among other benefits to productivity, the cloud-enabled factory, driven by a network of sensors, robotics, and control systems, can produce multiple models and configurations on a single assembly line. And the car's computer systems, which previously required a five-year development cycle and were obsolete virtually on delivery, can now be updated by download.
246
Number of robots in use on the factory floor
33
Number of control processors in use to keep mechanics in sync
60k
60,000+ individual device points gather and relay information
8
Eight different Jeep models can be manufactured without ever halting production
24
Production can proceed 24 hours a day, creating a new Jeep body every 90 seconds
Contents
The Connected Car
CHAPTER 3
The Connected Car
---
Cloud computing, data analytics, and ever more powerful connectivity have combined to work profound changes in the car, its uses, and its place in daily life. Precise analysis of car-performance data, drawn continuously from sensors on the engine, brakes, and other systems, will allow not for only predictive maintenance and remote fault detection but also for fast, responsive design fixes.
Digital applications promise to make the daily commute as productive as time in the office. Many drivers already perform voice-activated tasks in navigation ("Take me home") and entertainment ("Resume the last playlist"). Conferencing into meetings and hands-free email is not far off.
Autonomous and driverless cars promise not only to negotiate traffic and parking but also to maintain a comprehensive data-exchange with other cars and the roadway infrastructure. In addition to reducing traffic jams, cars connected to the intelligent highway will give mobility to the elderly and disabled, while preventing untold collisions, injuries and deaths on the road every year.
95%
Percentage of customers who would like a recovery tracker for stolen vehicles 8
70%
Percentage of customers who want in-car e-learning and educational services
65%
Percentage of customers who would like to be able to listen and respond to emails in their vehicle
$190

Billion

Amount that could be saved every year when 90 percent of all auto accidents are eliminated thanks to autonomous cars and connected roadway infrastructure 9
90

Percent

Percentage who want autonomous driving functions, primarily for safety, and especially lane-changing & collision avoidance functions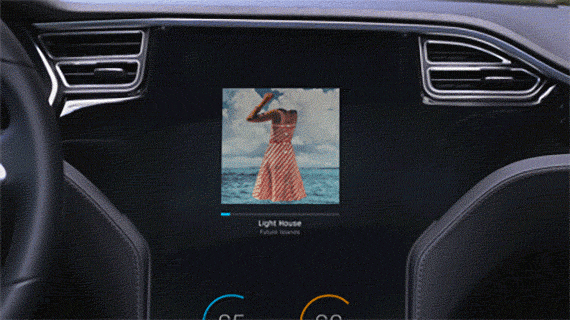 CHAPTER 4
The Great Data Loop
---
The cloud-based data exchange among automakers, parts suppliers, dealers, and drivers benefits all parties. But perhaps most important, it serves brand loyalty. The constant data exchange creates a connection between the owner and the brand that lasts throughout the car's useful life—and when it comes time for the next purchase, the strength of that connection can be make-or-break. Cloud computing is a critical factor in cementing that customer bond.
A survey last year found that customers who were contacted multiple times per year by their brand or dealer described themselves as "very satisfied," likely to stay with their brand. On the other hand, 37% of customers in mature markets such as Europe and the U.S. say they haven't been contacted even once in the past year. That's a lot of unhappy customers. But it also suggests that cloud-enabled CRM—personalized, high-touch, and semi-automated—could ultimately be as important as the latest upgrade.
20

Thousand

Number of new parts created as a result of cloud insights by the Lotus Formula One racing team 10
47

Percent

Percentage of customers using or wanting to use connected vehicle features in their next car
Looking Ahead
---
Given the growth and increasing pace of customer demands, success in the car business today requires moving at the clock-speed of digital innovation. By providing advanced data analytics and virtually unlimited computing power on demand, the cloud makes that possible. So does the almost unprecedented intellectual merger of major automakers with giants of the digital world. To remain competitive, the most enlightened car companies are working hard to get ahead of the digital disruption, master the advances in technology, and adjust to the new, tech-based business models. Those who do that best will profit most, and the payoff promises to be as great as the goal: a future of carefree travel inside the ultimate mobile device.