"We don't change their lives: They change it for themselves," says Alexandra Torres Galancid, executive director of WINTER. "I tell them all the time, 'We can open the door for you. We give you the skills you need, but the one person who changes your life is you.'"
When was the last time you saw an all-female construction crew?
Chances are you don't have an answer. According to "Pathways to Equity: Narrowing the Wage Gap by Improving Women's Access to Good Middle-Skill Jobs"—a study undertaken by the Institute for Women's Policy Research and commissioned by JPMorgan Chase & Co.--women make up a mere three percent of workers in well-paid, middle-skill construction jobs.
That striking number perfectly demonstrates how occupational segregation by gender contributes to a stubborn wage gap that kept women making 79 cents to every man's dollar in 2014 and still limits women's access to well-paid jobs that don't necessarily require higher education. "Pathways to Equity" found that while women make up 83 percent of workers in middle-skill jobs that pay less than $30,000 a year, the number drops steeply, to 36 percent, for middle-skill jobs that pay $35,000 or more—a disparity that has significant long-term economic implications.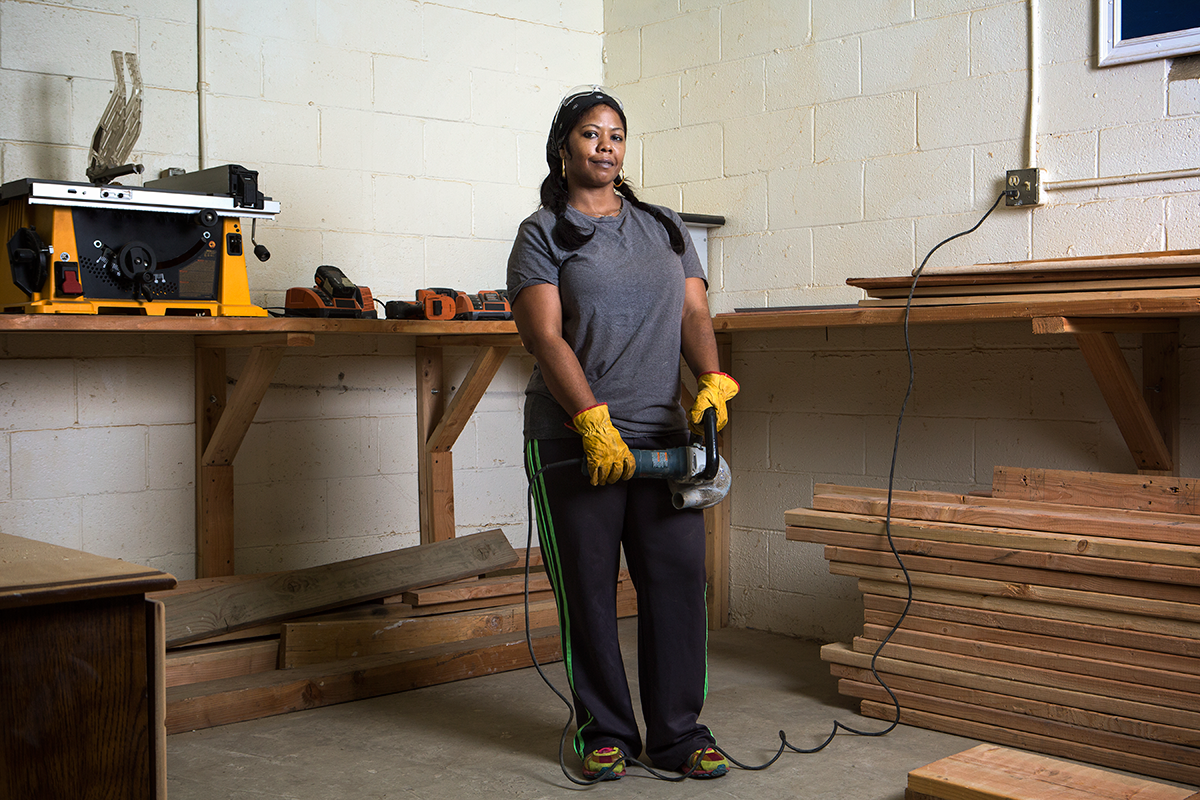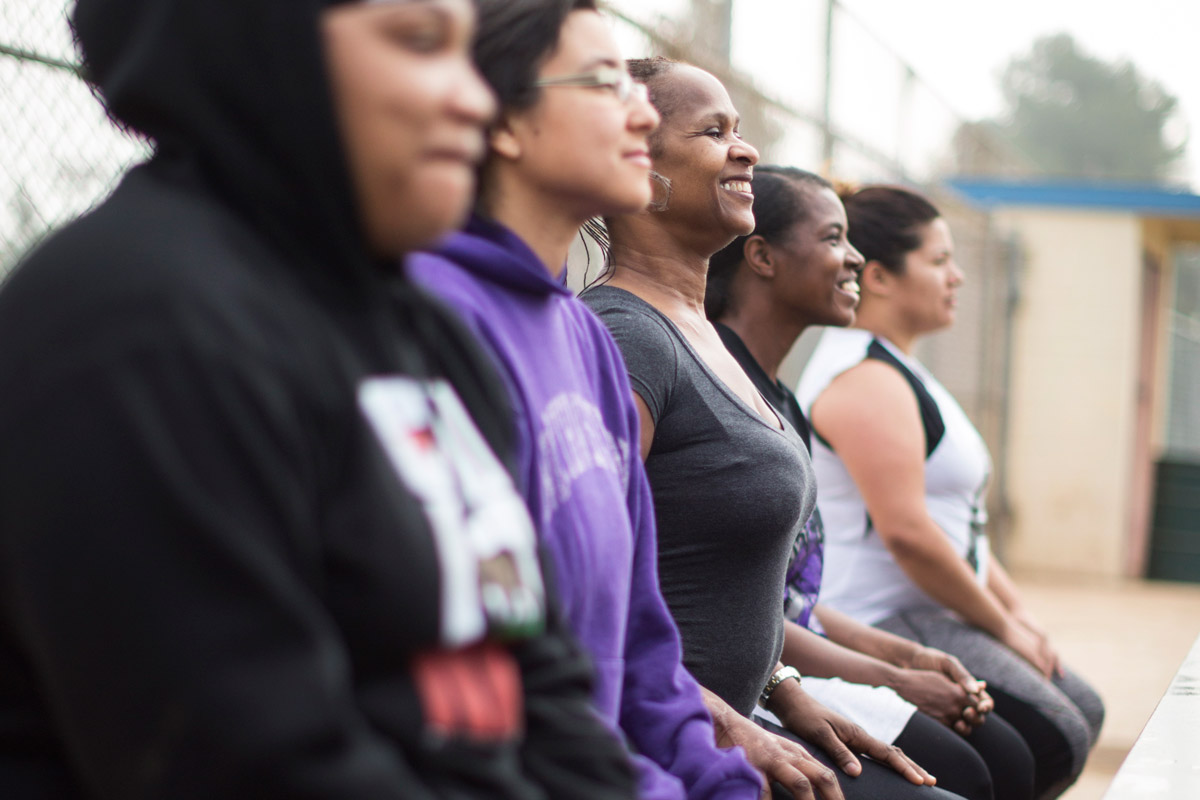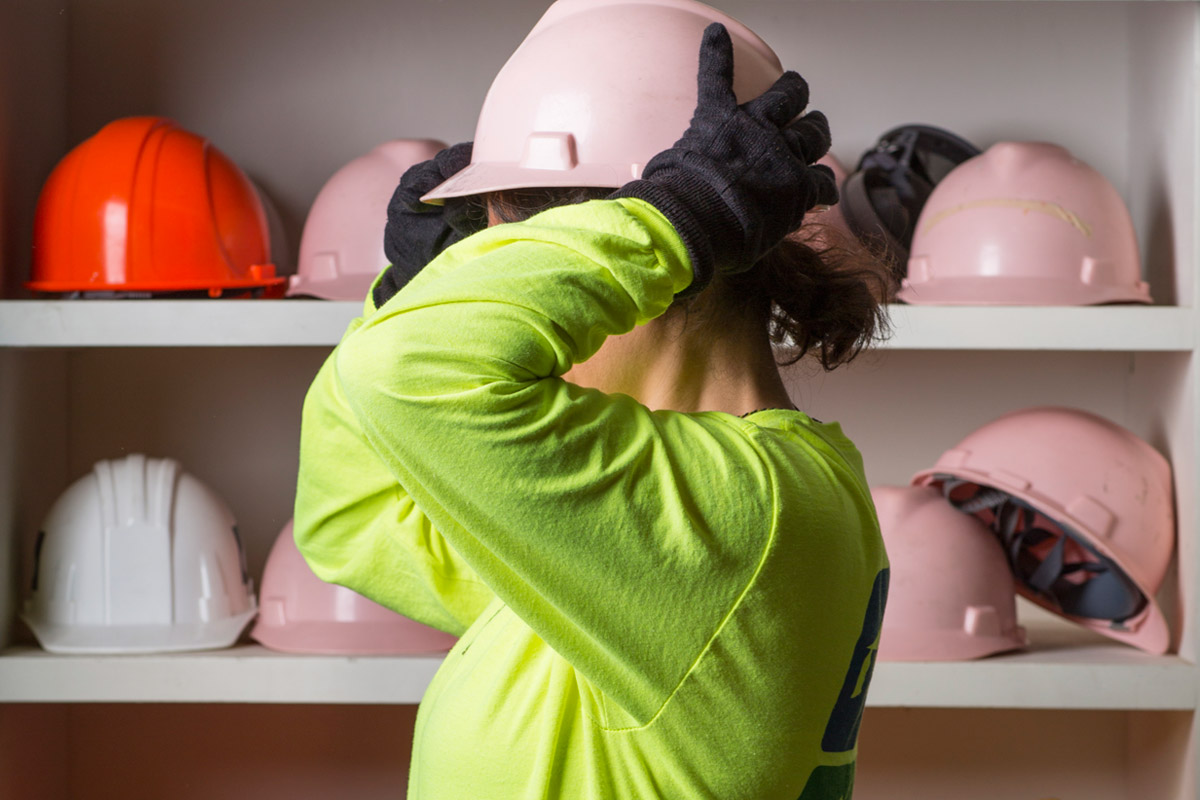 _________
Ariane Hegewisch, who co-authored "Pathways to Equity" as well as the 2014 IWPR study "Occupational Segregation and the Gender Wage Gap: A Job Half Done," knows that in addition to being unfair in principle, those disparities represent a drag on job-creation, innovation, and growth in GDP. Occupational segregation, says Hegewisch, "slows down how much the economy can grow and how quickly you can respond to new opportunities.… It's as if having occupational segregation means that the economy is under-oiled."
Women have the lowest representation in middle-skill industries such as construction and engineering, where historical, practical, and social norms have combined to make those occupations the realm of men. Hegewisch discovered, for example, that of all the apprentices in the U.S., fewer than one in ten were women.
Alexandra Torres Galancid, executive director of Southern California–based nonprofit Women In Non Traditional Employment Roles (WINTER), is determined to change that. Placing women in well-paid jobs has a "tremendous" impact, she says. "Not only does it change the children's lives and the family's life, it also changes the community, the way women are seen in the community, and what they think they can do with their job."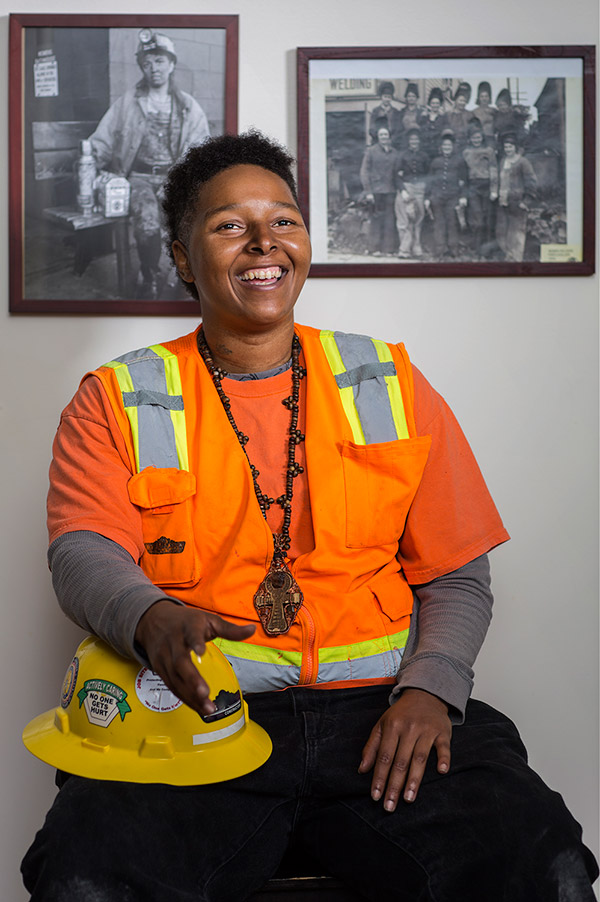 _________

"The minute I walked on my first job as an operating engineer, my life changed completely...I wasn't struggling anymore."
Joundi W.
In order to get women those jobs, WINTER offers a 10-week training program that empowers its students with a range of construction or engineering certifications, as well as practical experience with the tools and processes they will use in their future work. When necessary, WINTER also facilitates everything from child care to financial training and housing assistance, granting students the skills and foundation they need to change their entire lives, not just their jobs.
That's how organizations like WINTER can change entire communities for the better. "Ninety percent of the women we work with are at very high risk," Galancid says. "That means they might have never had a job, or they're on public aid, and maybe [their families] have been for generations."
After their training, though, WINTER's women are desirable candidates for well-paid jobs that they—and likely many other people—might never have imagined they could do. Joundi W., one of WINTER's graduates, is now an operating engineer apprentice on construction sites in Southern California.
"The minute I walked on my first job as an operating engineer, my life changed completely," she says. "Everything changed. I wasn't struggling anymore."
Joundi came across WINTER while she was incarcerated, and as her parole came up, she was determined to find stable work that she enjoyed. "I already knew I enjoyed being in the process of things getting built," she says. "I love it." With WINTER's help, she also established a relationship with a union, which ensures her workplace rights and a steady string of jobs as she makes her way through a field dominated by men.
At first, Joundi was frustrated when male construction workers didn't allow her to handle tools like pickaxes or shovels; later, she worked under a foreman who didn't think women belonged on construction sites and gave her unfair performance reviews as a result. "When it comes to women in construction," Joundi says, "if they want to work, they have to be better, they have to be smarter, they have to work harder. It's a double standard."
But that didn't—and doesn't—stop Joundi, who cites her job and WINTER's training program as a pivotal force in her life. "It's changed everything for me. With my training, my life changed," she says. "My credit score went up, I walk differently, I have time to do things that I want to do, and I actually have the money to invest in myself. It's a great opportunity, and I think more women need to know."
One of WINTER's missions is to drive that cultural shift, pushing education and outreach into local schools and community groups, and contributing to local Project Labor Agreements to ensure they include language on gender inclusivity. "We really need to educate people," says Galancid. "It's all about education. People should know that there are agencies like ours. We really believe that a good worker is a good worker, regardless of gender."
So when WINTER works against occupational segregation, it's working for inclusivity and equality, but it's also set on empowering the women it trains with skills and confidence that can enrich every part of their lives. Galancid knows that the true potential for change—in the industry and in society at large—is in the hands of the individual women they work with. "We don't change their lives: They change it themselves," she says. "I tell them all the time, 'We can open the door for you. We give you the skills you need, but the one person who changes your life is you.'"
Photography by Carla Richmond Coffing
_________
WINTER is a nonprofit economic development agency and a national leader in diversity workforce development and education. WINTER employs a holistic career development training approach that integrates classroom, practical, and social learning experiences. JPMorgan Chase's New Skills at Work initiative is proud to support WINTER's pre-apprenticeship career pathways program for women.