In late 1991, a young Arkansas governor was traveling the country, testing whether the Democratic Party was ready for his brand of centrist liberalism. Among Bill Clinton's most powerful assets: his smart and accomplished wife, Hillary—a fellow graduate of Yale Law School who, in addition to advising him on policy and politics, had practiced corporate law in Little Rock. Her involvement during their five consecutive terms in the governor's mansion had earned them the nickname "Billary." And on a campaign stop in New Hampshire, the candidate joked to a crowd, "My slogan might well be 'Buy one, get one free.'"
The comment drew headlines everywhere and, eventually, a Nightline segment that Ted Koppel introduced this way: "Meet the new political wife … She has a career, she has opinions. A partner in every way. And now, she's become controversial." So controversial that in May 1992, Bill Clinton's strategists delivered to him a memo with a clear warning: "the role of First Lady appears to be one of the last bastions of tradition." In other words, what worked for the Clintons in Little Rock would not work in Washington. Their tight political partnership—a union of two high achievers—would not be accepted by the American people.
The irony, of course, is that such partnerships have long been a feature of the presidency. Bill Clinton may have committed a PR gaffe on the trail, but the sentiment was in fact accurate, in terms of both history and practice. When you elect a president, you get the spouse, too. And in many White Houses, from the Roosevelts to the Reagans, the power of the presidency has worked best when wielded by a president and a first lady together, acting as partners while carefully navigating the limits of what the American people would allow.
"A successful co-leadership works when the goal is shared," said Adam Galinsky, a professor at Columbia University who studies the dynamics of power. "If the goal of the marriage is the White House, then both will benefit if that goal is achieved. These are marriages, but also goal-oriented partnerships."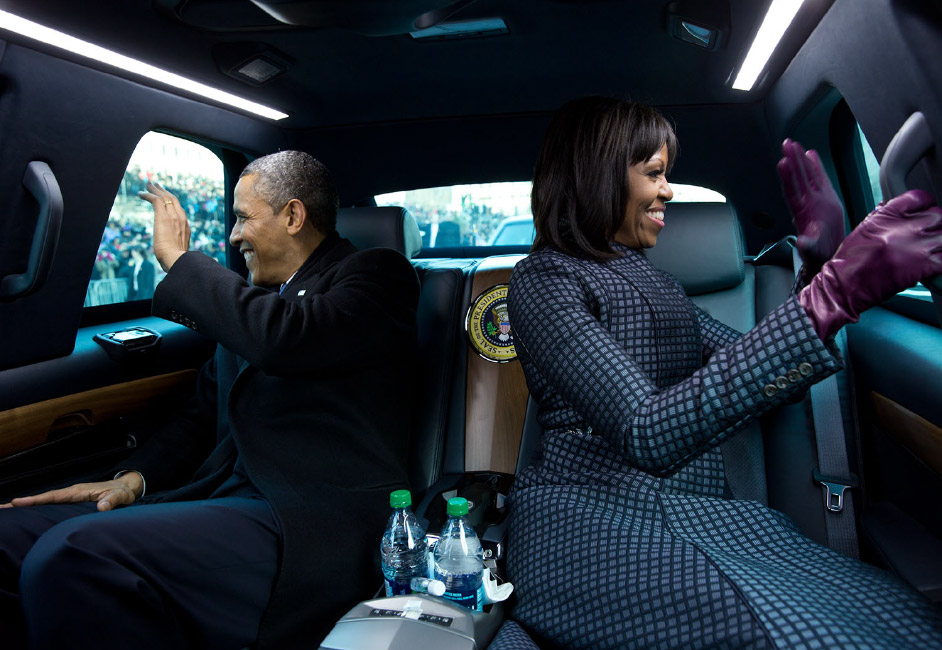 So in 1992, with the White House in sight, the Clintons dialed back the rhetoric. Hillary went from defending her career by saying, "I suppose I could have stayed home and baked cookies," to actually baking cookies with sitting First Lady Barbara Bush. Meanwhile Bill took to the airwaves. "No, she wouldn't be a co-president," he said. "We have our differences of opinion and, in the end, I have to decide."
With that, Clinton managed to tamp down concerns over his wife's role. And though, once elected, the paranoia over an outright partnership faded, the partnership itself stayed intact. When Bill became the 42nd U.S. president, not only did Hillary have an office in the West Wing—something no other first lady, before or after, can claim—but she also, according to a New York Times profile by Peter Baker and Amy Chozick, would run policy meetings and chide White House staff for underperforming.
Now, with Hillary considering a run of her own in 2016, America must confront its uncertain relationship with presidential couples once again. For a former first lady to become president, a former president will have to settle in to a supporting, but still politically potent, role as the nation's first-ever first gentleman. Should Hillary run and win, how the Clintons perform this role reversal matters—because if history is any indication, when we cast our votes for president, the name that's not on the ticket can influence the presidency just as much as the one that is.
A Presidency Takes Two
"Co-leadership works well when the two co-leaders have been together from the beginning, and there is a clear division of labor," says Galinsky, the Columbia University professor. It was while studying the ascent of the Himalayas, rather than the White House, that he made a discovery that helps shed some light on what's needed for a prolific presidential marriage.
"We found that within the co-leadership—in this case, of an expedition—there needs to be a hierarchy," Galinsky says. "One person is a little higher up than the other. However, it is only effective when the leader has great respect for the co-leader, and the co-leader has skills that the leader lacks."
One case where the partnership model failed to play out was the Nixon presidency. Despite passionately pursuing Pat Ryan as a young man, Richard Nixon spent his political career marginalizing his wife. In Pat, he neither had nor sought an unfiltered perspective, relying instead on a close inner circle. "I don't give my husband advice," Pat once said, "because he doesn't need it."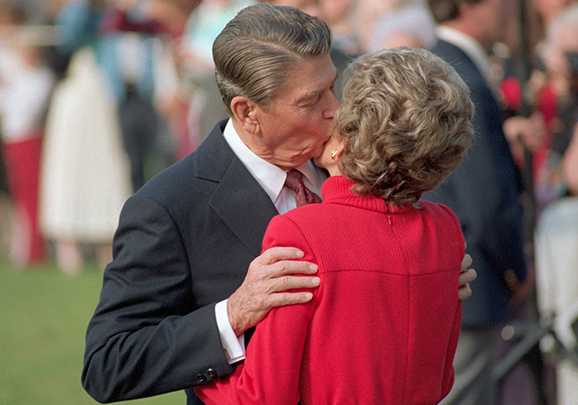 As a result, during the Watergate scandal, Nixon found himself alone, having cut off channels with the one person who could have given him unvarnished advice. "They were the only couple in America that didn't talk about Watergate," says Kati Marton, author of the book Hidden Power: Presidential Marriages That Shaped Our History.
Nancy and Ronald Reagan offer a different example. "They had a completely symbiotic relationship from the beginning," says Lou Cannon, who was White House correspondent for the Washington Post during the Reagan presidency and has written five books about that time. "[Campaign strategist] Stu Spencer told me in 1965 that he and Bill Roberts sat down for a meeting with Reagan to discuss his chances in 1968," Cannon says. To their surprise, Nancy was also at the meeting, asking questions and discussing her husband's candidacy. "Stu and Bill realized that they would not just be taking on Ronald as a client, but Nancy also."
In the White House, she was the president's indispensable partner—shrewder about people than he was and complementing his easygoing warmth with discerning judgment. "In some ways Nancy and I are like the same human being," Ronald Reagan wrote in his autobiography. "When one of us has a problem, it automatically becomes a problem for the other."
For all her power, though, Nancy Reagan was careful to let it play out behind the scenes—not in public. "She is very aware," says Gahl Burt, Nancy Reagan's former social secretary, "and at the time understood that the country did not want a co-presidency."
Neither did her husband's staff—especially in 1985, when Ronald replaced Chief of Staff Jim Baker with Treasury Secretary Donald Regan, whom Nancy did not know well. At that moment, she was locked out of the inner circle, and the president was left without his most trusted advisor. "If by some miracle I could take back one decision in Ronnie's presidency," Nancy reflected in her autobiography, "it would be his agreement in January 1985 that Jim Baker and Donald Regan should switch jobs."
Some historians believe that Nancy's reduced role created conditions in which an arms-for-hostages deal could take place. With Donald Regan's arrival and the first lady's withdrawal, the Reagan administration sold arms to the Iranian government to encourage the release of American hostages and raise money to send weapons to the anti-Sandinista rebels of Nicaragua.
"The most serious crisis of the Reagan presidency was born of the sort of man Reagan was: trusting, vague and dangerously passive," Marton writes in Hidden Power. Without Nancy around to offset those weaknesses, in Marton's view, the Reagan White House came apart at the seams, to be mended only when Nancy intervened, convincing the president to come clean to the American people.
The President's Better Half
"The role of the first lady," Laura Bush once said, "is whatever the first lady wants it to be." True enough, but if a first lady wants her time in the White House to stand among the iconic presidencies of the Roosevelts, the Kennedys, the Reagans and the Clintons, she must toe the line between what a nation wants to see from her and what the president needs from her behind the scenes.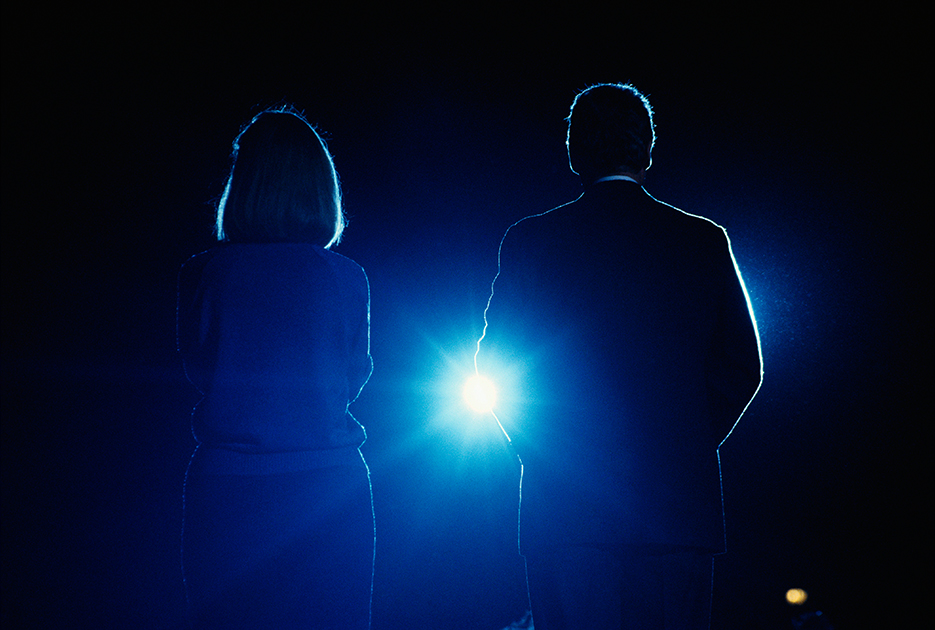 "If a great president is someone who gets the big issues of the day," says Marton, "then a great first lady is someone who gets something far subtler: the essence, and the temper, of her time. Some of them get it right, and some of them get it wrong."
Perhaps more than any other first lady, Eleanor Roosevelt got it right, setting the bar for every presidential spouse to follow her. In her 12 years in the White House alongside Franklin Delano Roosevelt, Eleanor helped pivot the role from wife to partner in a president's political ascent, and within the presidency itself.
"When FDR contracted polio, Eleanor took on the role as political fighter," says Ken Burns, who studied their relationship for his PBS documentary The Roosevelts: An Intimate History. "She became her husband's arms, legs, eyes and ears." And when he returned to the political stage, she saw an electorate uneasy with a powerful political wife and, for a time, bowed out of the public eye. Along their rise, however, she earned a public profile that left her mark on the Roosevelt presidency and had an influence on virtually every bill he signed.
"She was his idealistic conscience," says Burns. "He was a pragmatic who got things done, but who also needed a horizon to be pointed towards. That horizon was Eleanor."
Nobody understood how their partnership could lift the nation better than FDR himself. On the eve of World War II and with the U.S. economy still in tatters, he sought an unprecedented third term in office, unwilling to relinquish the presidency during such a tumultuous period. But there was tension within the party over his running mate, and his campaign momentum was waning—so he asked Eleanor to speak on his behalf at the Chicago Democratic National Convention. "She always makes people feel right," FDR said at the time.
As the first presidential candidate's wife to give a speech at a party convention, she swung the polls firmly in FDR's favor—and also set the precedent for what's become an unspoken requirement among today's presidential candidates: a convention speech from the nominee's spouse.
"Not Shy at All"
Seven decades and 12 first ladies later, there's another savvy and talented woman in the role. And like her predecessors, Michelle Obama, a Harvard-educated lawyer, finds herself in the classic position of balancing her public role with that of behind-the-scenes advisor.
Over the past seven years, she has cultivated the profile of a more traditional first lady—outspoken advocate for the president and for such noncontroversial causes as fighting childhood obesity and helping military families. But according to The New York Times's Jodi Kantor, who literally wrote the book on the Obamas, Michelle has been a force in West Wing matters as well.
Chief of Staff Rahm Emanuel was reported to be especially unhappy with the extent of her involvement; Susan Sher, Michelle's then-chief of staff, told Kantor, "She is not shy at all about expressing her views." And, in keeping with Marton's assessment of great first ladies as interpreters of their times, Kantor writes: "On almost every 'domestic issue that's come up — up and through health care,' the president told me, the first lady has offered 'very helpful' insights on 'how something is going to play or what's important to people.'"
The Next First Couple?
As the Obamas' time in the White House runs out, pundits are forecasting that 2016 could be a repeat of 1992—Bush v. Clinton, this time starring Jeb and Hillary.
If that's the direction the campaign goes, voters will face an especially stark choice between those whose names will not be on the ticket: Bill Clinton, a popular former president, and Columba Bush, who told the Miami Herald in 1989—the most recent public comment The New York Times could dig up from her on the subject for a recent profile—"I'm not a political person."
In other words, Americans will have to choose between a new brand of buy-one-get-one-free co-presidency from the Clintons and a more traditional presidential couple from Florida.
Making assumptions about power dynamics when a couple actually gets to the White House can be dangerous, of course. After all, Joan Didion once pegged Nancy Reagan as simply "a good wife, a good mother, a good hostess."
Whether the assumptions are right or wrong, though, and whoever the nominees may be, the election of 2016 will be not just a vote for president or policies but also a referendum on the role of the first spouse herself—or, as the case may be, himself.