"I'm obsessed. It's not healthy." So wrote stay-at-home mother and writer Michelle McNamara on her blog, True Crime Diary, in 2011. It was the first of many posts she'd pen in the coming years about a murderer and rapist she later named the Golden State Killer.
McNamara's interest in the case was all-consuming: She studied composite sketches of the suspect's face. She knew his shoe size and his blood type. And she spent her evenings looking online for new details on his decades-old crimes, hoping to find the one hidden clue that might uncover his identity.
McNamara wasn't the only one on the man's trail. By the time she started writing about him, the notoriously slippery criminal was already a subject of fascination among amateur sleuths. Professional investigators, too, had long been looking for the man, who was also known as Visalia Ransacker, the East Area Rapist, and the Original Night Stalker.
According to the FBI, murderers get away with their crimes about 40 percent of the time. Serial killers, some experts believe, make up a sizable portion of those who haven't been caught. Until a few years ago, Golden State Killer obsessives believed he might be among those able to elude capture indefinitely. Then, more than 40 years after his first crime, came a break in the case. Here's how it happened.
May 1973 - December 1975
Visalia Ransacker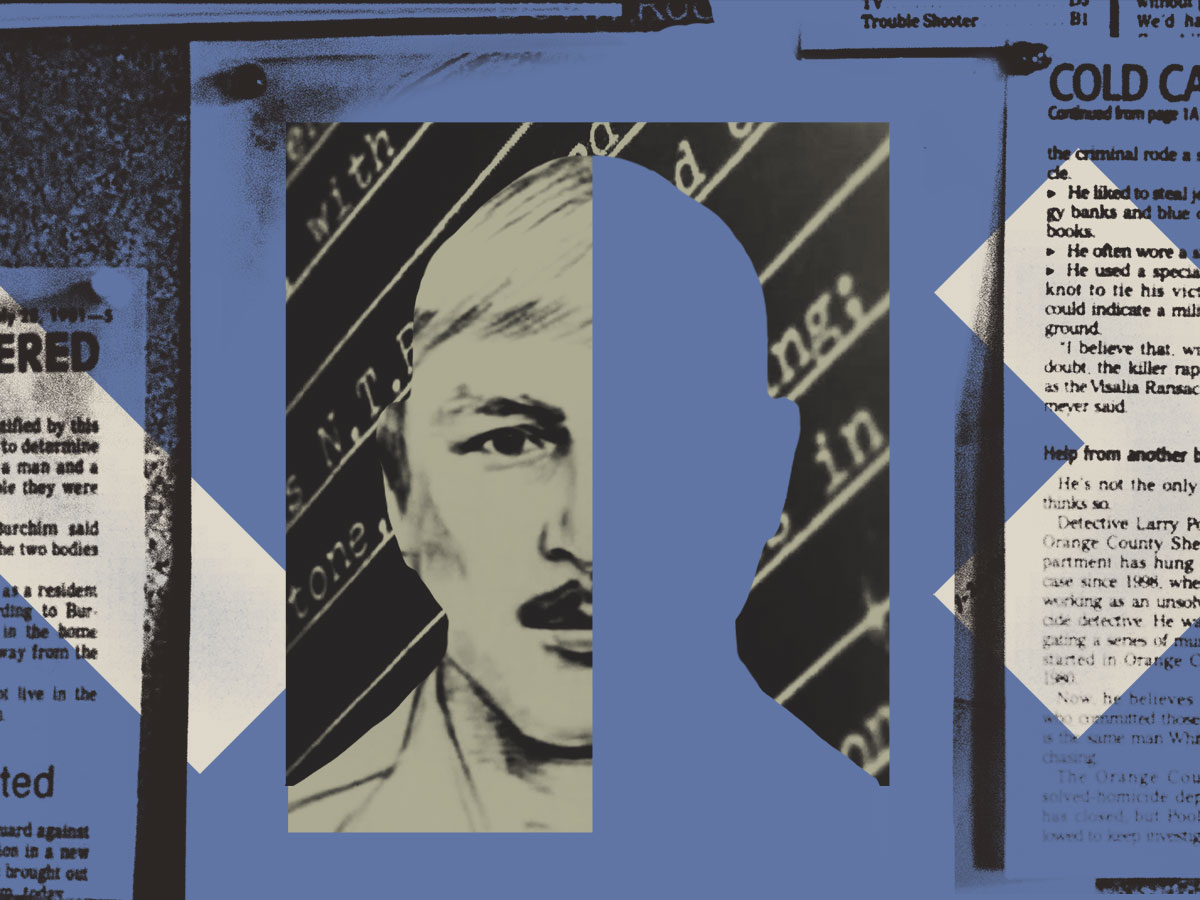 I n the early 1970s, Visalia, California, was the kind of place where people left their doors unlocked and their windows open. Homes in the town of about 30,000 residents near Sequoia National Park were poorly lit and flanked by dark alleys. It was, it turns out, the ideal territory for a budding burglar.
The man who'd come to be known as the Visalia Ransacker was no ordinary thief. While most burglars act quickly, the Ransacker took his time, staying in many of the homes he targeted for hours. Instead of pilfering expensive items, he often made off with things of little value—family photos, for instance, or costume jewelry. In one case, however, he took a pistol, which he later used to kill a man after attempting to abduct his daughter.
While his crime spree in Visalia ended in 1975, his criminal career had only just begun. His worst deeds were yet to come.
May 1973
The Ransacker commits the first of more than 100 burglaries in Visalia.
September 11, 1975
After attempting to abduct 16-year-old Elizabeth Hupp from her home, the Ransacker fatally shoots her father, Claude Snelling, when he intervenes.
December 1975
During a stakeout, Visalia Police Detective Bill McGowen spots the burglar and confronts him. The Ransacker fires a shot, which hits McGowen's flashlight, and then flees.
July 1976 - July 1979
East Area Rapist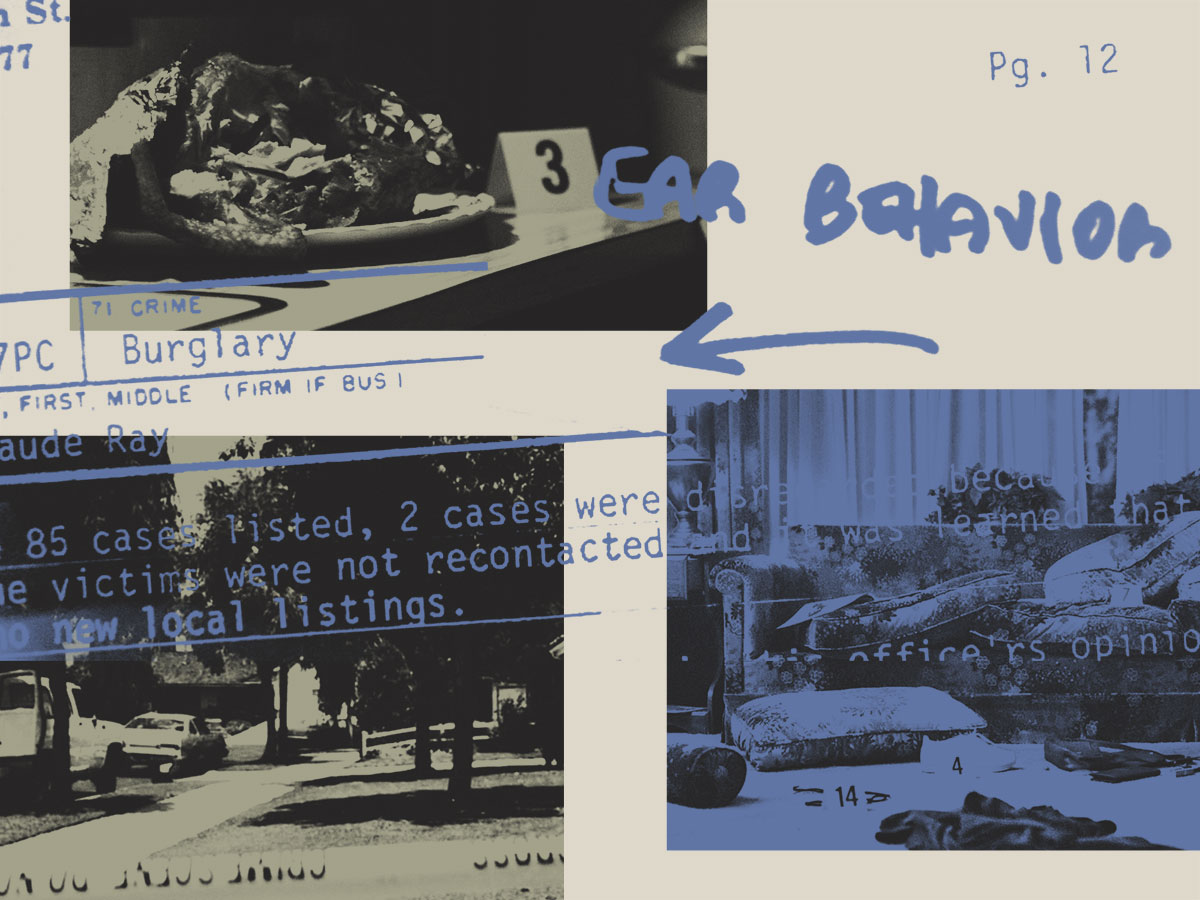 I n 1977, Sacramento was a city in fear. "Porch lights burn all night. Lock sales have soared. A citizen's group is offering a reward of more than $10,000," an Associated Press writer noted. The man known by then as the East Area Rapist had been terrorizing the region for nearly a year, and he'd grown considerably bolder since his attacks in Visalia. Initially, he targeted women who were alone or with their children. But in 1977, he branched out to couples, tying up men and stacking dishes on their backs so he'd know if they moved while he raped their wives nearby. He averaged two rapes per month.
The crimes eventually ceased in Northern California, but the terror they inspired never truly went away. One woman who grew up close to where the rapist attacked says she can't stand to watch horror movies to this day. "I find no joy or thrill in the fear," she said.
June 18, 1976
Phyllis Henneman, considered the first victim of the East Area Rapist, is attacked in Rancho Cordova, California.
December 10, 1976
Fifteen-year-old Kris Pedretti is raped in her home in a Sacramento suburb. "If you say anything or flinch, I'll push this knife all the way in and I will be gone in the dark of the night," the rapist warns.
February 2, 1978
Katie and Brian Maggiore are murdered while walking their dog in Rancho Cordova, California.
July 5, 1979
In his final Bay Area crime, the East Area Rapist breaks into the home of a Danville couple, but they manage to escape.
December 1979 - May 1986
Original Night Stalker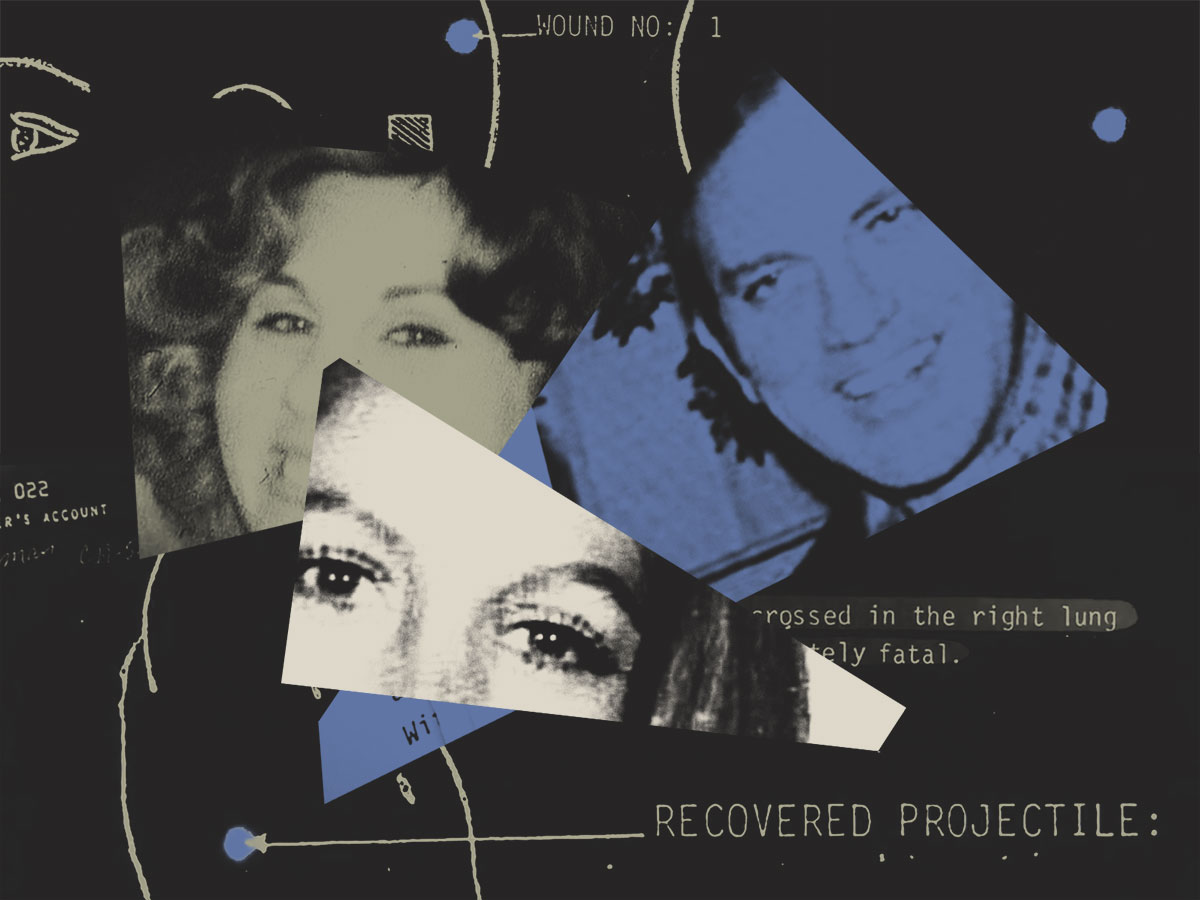 W hen the police showed up at Dr. Robert Offerman's condo the morning of December 30, 1979, they found his friend Joan Oakley standing outside crying. Earlier, she and her husband had arrived for a tennis date with Offerman and his new girlfriend, Debra Alexandria Manning, only to discover them both dead in the bedroom. Manning was in bed with her hands bound behind her; Offerman was on the floor.
It was the beginning of a deadly new chapter in the Golden State Killer saga. Over the next seven years in Southern California, he would take the lives of four couples and two women in attacks that were meticulously planned and unimaginably cruel. After stalking his victims for days or weeks, the killer surprised them in their home, wearing a ski mask and brandishing a gun. Once inside, he often stayed for hours, sometimes pausing to eat or drink during the attack—a sign of supreme confidence in the midst of chaos.
December 30, 1979
Dr. Robert Offerman and girlfriend, Dr. Debra Alexandria Manning are murdered in Goleta, California.
March 13, 1980
Lyman and Charlene Smith are bludgeoned to death with a fireplace log in their home.
August 19, 1980
Patrice Harrington is raped and then beaten to death with a brass sprinkler head along with her husband, Keith.
May 4, 1986
Janelle Lisa Cruz, 18, is raped and killed at her parents' home in Irvine. She is believed to be the final victim of the Golden State Killer.
June 1997 - November 2004
Cracking the Code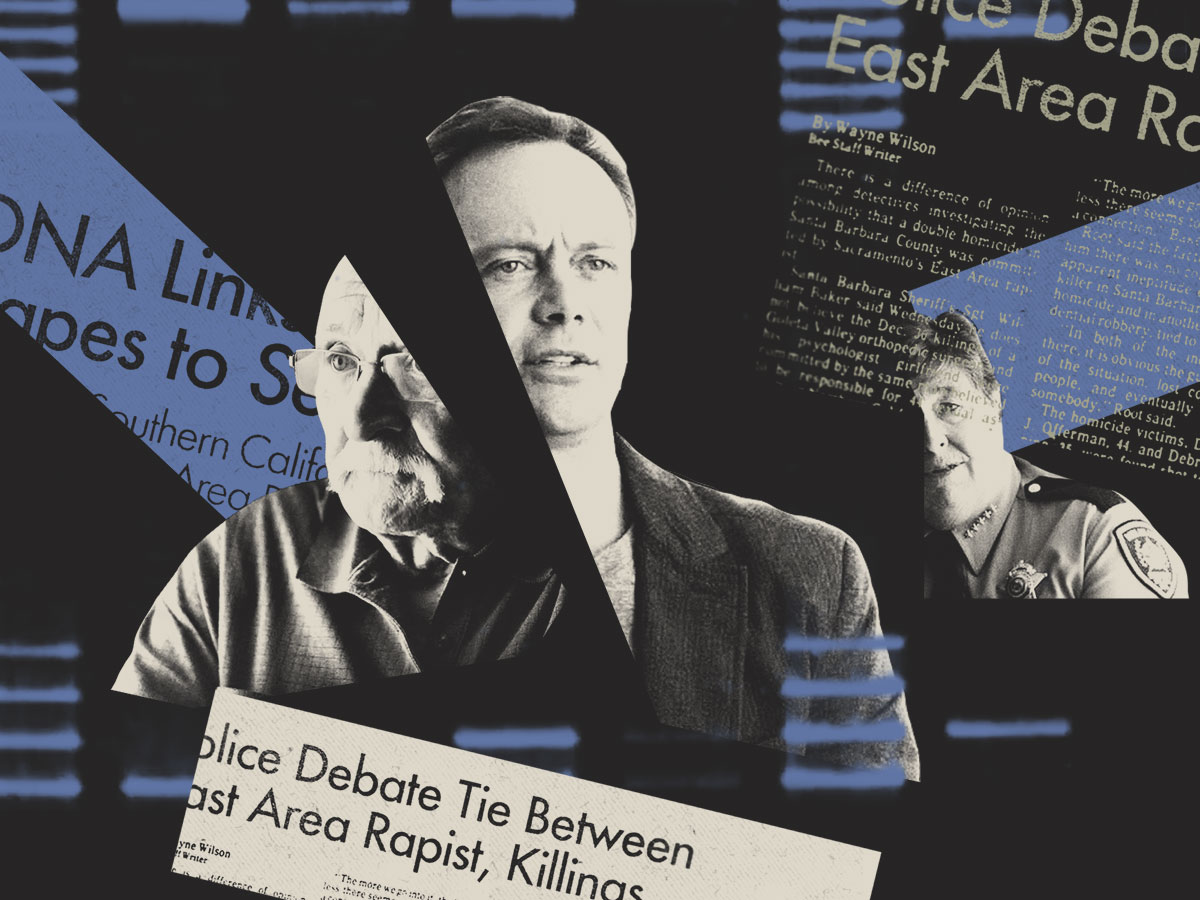 H ow did the Golden State Killer remain out of law enforcement's reach for so long? According to those who worked on the case, "poor communication between agencies, investigative tunnel vision and antiquated technology" made a clever criminal even more difficult to catch.
With the advent of DNA technology, that changed. As a result, 15 years after the last known crime associated with the Golden State Killer, some pieces of the mystery started falling into place. Most crucially, after decades of siloed investigations in pursuit of the East Area Rapist and the Original Night Stalker, investigators finally realized they'd been looking for the same man.
July 1997
Paul Holes, a criminalist in Contra Costa County, discovers old folders on the East Area Rapist and begins looking into the case.
March 2001
Holes links the DNA of the East Area Rapist to Orange County forensic scientist Mary Hong's DNA profile of the Original Night Stalker. The attacker becomes known as the East Area Rapist-Original Night Stalker.
November 2, 2004
Proposition 69 is passed in the state, establishing an all-felon DNA database in California. Bruce Harrington, the brother of Original Night Stalker victim Keith Harrington, is a prominent supporter.
April 2011 - February 2018
Michelle McNamara Investigates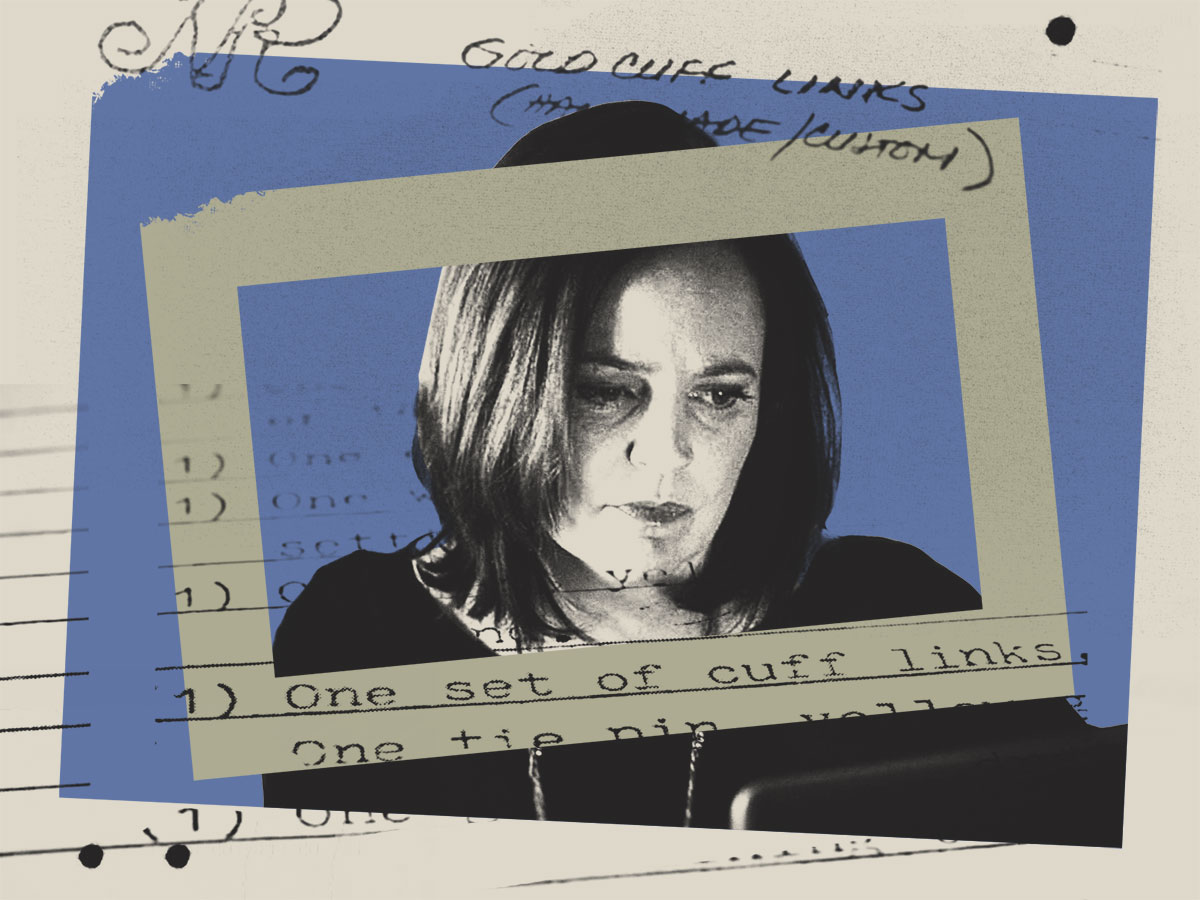 B y day, Michelle McNamara was a stay-at-home mom living a quiet life with her comedian husband Patton Oswalt and their young daughter. But after her family went to sleep, she became, in her words, "something of a DIY detective," scouring the web for "any digital crumbs authorities may have overlooked" in unsolved murder cases. She shared her findings with thousands of readers of her blog.
In 2016, McNamara was working on a book about her quest to identify the Golden State Killer when she died suddenly in her sleep. She left behind 3,500 files related to the case, 37 boxes of case files from an Orange County prosecutor, and dozens of other sources.
While McNamara didn't live to see the Golden State Killer arrested, she suspected that the man was still alive. In an epilogue to her posthumously published book, I'll Be Gone in the Dark, she addresses the killer directly, imagining the day police finally track him down and ring his doorbell: "Open the door. Show us your face. Walk into the light."
April 11, 2011
Michelle McNamara writes her first blog post about the East Side Rapist-Original Night Stalker.
February 27, 2013
McNamara renames the criminal the "Golden State Killer" in her Los Angeles Magazine article "In the Footsteps of a Killer."
April 21, 2016
Michelle McNamara dies in her sleep.
February 27, 2018
"I'll Be Gone in the Dark" is released.
Early 2018 - April 2018
Arrest
I nvestigators were running out of tactics for tracking down the Golden State Killer. He hadn't left behind any fingerprints. His DNA didn't match anyone in police genetic databases. The promise of cash rewards led nowhere. So Paul Holes, a retired cold case investigator, tried something relatively new: a genealogy website.
Holes took a DNA sample from the scene of a 1980 double murder in Ventura County attributed to the Golden State Killer and ran it through GEDmatch, a public genetic database. That search surfaced the killer's great-great-great grandparents. For the next four months, investigators painstakingly constructed a family tree, which ultimately led them to the doorstep of 72-year-old grandfather Joseph James DeAngelo, a former cop and recently retired grocery store warehouse worker.
DeAngelo's arrest was widely celebrated, and it inspired many police departments to use genealogy databases to help solve crimes. But the news also raised fresh questions about privacy and genetic data in the digital age. "This is really tough," Malia Fullerton, a University of Washington ethicist who studies DNA forensics, told The New York Times. "He was a horrible man and it is good that he was identified, but does the end justify the means?"
Early 2018
The FBI reopens the Golden State Killer case, offering a $50,000 reward for information leading to his arrest.
April 23, 2018
A DNA test comes back matching samples collected surreptitiously from Joseph James DeAngelo to the profile of the Golden State Killer.
April 24, 2018
DeAngelo is arrested at his home in Citrus Heights, a city in Sacramento County.
April 25, 2018
Prosecutors hold a press conference announcing the arrest of the Golden State Killer.
April 2018 - TBD
Trial
T he hunt for the Golden State Killer may be over, but the quest for justice continues. For decades, investigators looking for the Golden State Killer were spread out across departments in different counties. But in 2018, prosecutors in California teamed up to bring the charges against the man into a single trial in Sacramento County—an unprecedented move in the state. Proceedings are still underway.
Victims and their families, meanwhile, have been revisiting the crimes that changed their lives so many years ago—now, at last, with a name and a face to attach to them. Jennifer Carole, whose father and stepmother were murdered by the killer in 1980, saw the suspect in person in court for the first time in 2018. She was disturbed to find that DeAngelo struck her simply as an average old man, shoulders sagging and whiskers on his face. "Yet we know on the inside there's a monster there," she said.
April 27, 2018
Joseph DeAngelo appears in court for his arraignment in Sacramento County. No plea is entered.
August 23, 2018
DeAngelo appears in court to hear the 26 counts against him read; 13 for murder and 13 for kidnapping.
June 29, 2020
DeAngelo pleads guilty in exchange for a life sentence.