It's a quiet, rainy afternoon in the Seattle suburb of Issaquah. At the office of Combat Flip Flops, however, where a product photo shoot is scheduled to begin, the energy is high. Hip-hop booms from computer speakers, while the company's five full-time employees zip around a small makeshift studio space, dodging the freestanding studio lights. Over the din of the music, Matthew Griffin, the company's co-founder and CEO, speaks rapidly and with authority, focusing his staff on the task at hand. Today's mission: They need to photograph two pairs of new flip-flops, a new hat, and a new shirt—all within the next couple of hours. "We just need to get chopping," he says. "Let's get to it."
For Griffin, a former Army Ranger who served multiple tours in Iraq and Afghanistan, moments like these—when he's leading a team to accomplish a mission—allow him to be fully in his element. That wasn't always the case in his professional life. After leaving the military in 2006, Griffin worked as a site manager, a salesman, and a consultant. He longed for a job that would do some good in the world. Then, while touring a combat boot factory in Kabul, Afghanistan, in 2009, he spotted a boot sole with a flip-flop thong punched through it. The idea came to him all at once: He'd manufacture flip-flops in conflict zones and send a portion of the proceeds to initiatives that promote peace, such as the removal of land mines and the education of girls in Afghanistan. Griffin called his friend Donald Lee, with whom he served in the Rangers, and his brother-in-law, Andy Sewrey. Soon they were making plans to manufacture their first run of flip-flops in Afghanistan. "We wanted people to understand that we have a mission that hopefully will help change the world," Lee says.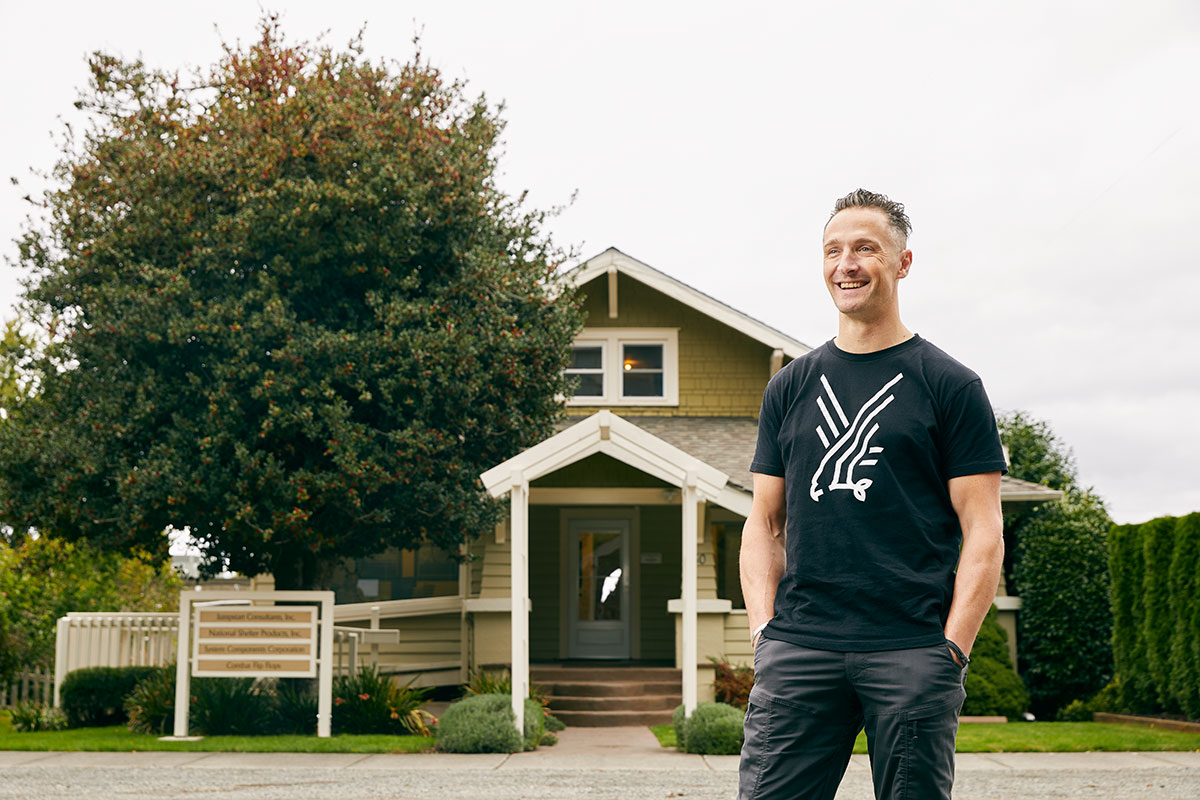 Matthew "Griff" Griffin
Co-founder & CEO, Combat Flip Flops
Issaquah, Washington
"When I got out [of the Army] I was just like most veterans: I took the first job that was offered to me in order to provide security and insurance for my family," says Matthew Griffin. Now, as the CEO of Combat Flip Flops, work has an entirely different meaning for him. "I think it's really important for veterans to get into business because it provides them a sense of purpose," he says.
Donald Lee
Co-founder & CMO, Combat Flip Flops
Issaquah, Washington
In the Army, Donald Lee learned to make clear, informed decisions. "When I got back into the civilian workspace, I had no tolerance for gray areas," he says. At Combat Flip Flops, he feels right at home.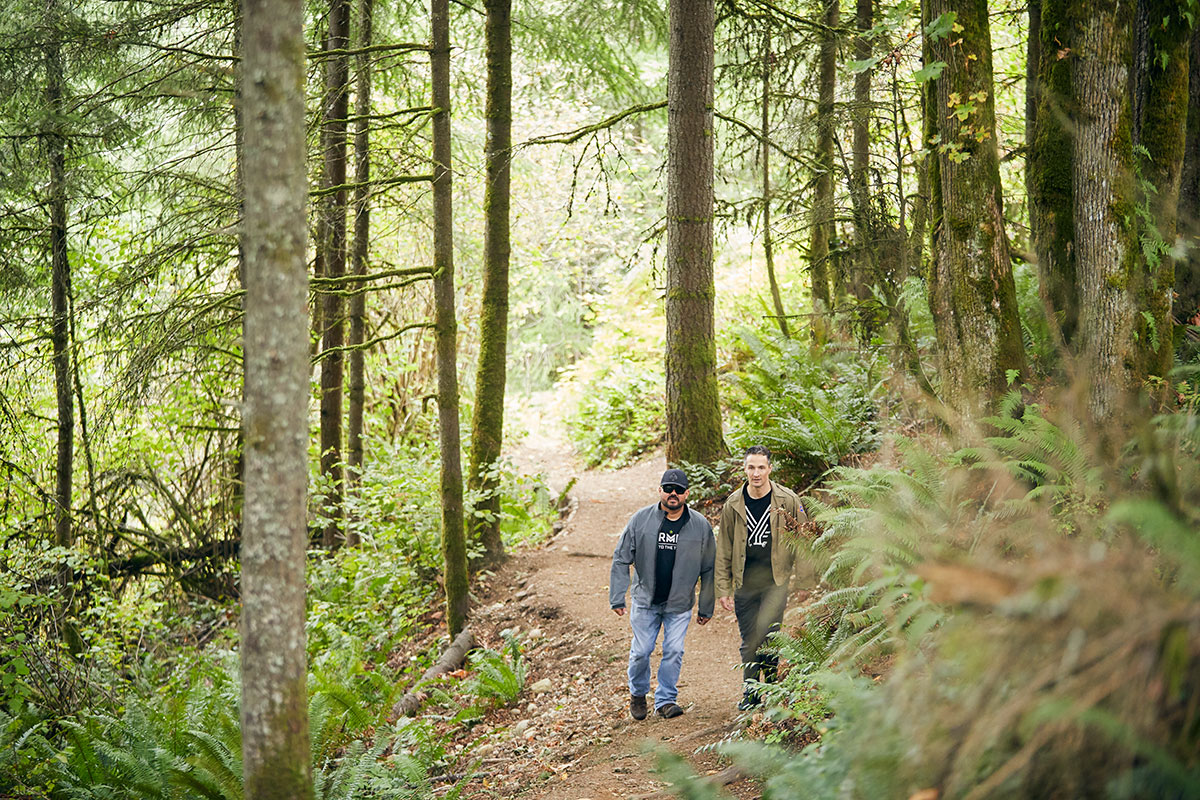 Griffin & Lee
Co-founders, Combat Flip Flops
Issaquah, Washington
Ten years ago, Lee got a call from Afghanistan at 3 a.m. It was Griffin, telling him that he wanted to start a company called Combat Flip Flops. Lee didn't hesitate: He registered a domain name for the business that evening. "He's my brother, man," he says of Griffin. "Whatever he does, I'm gonna support him."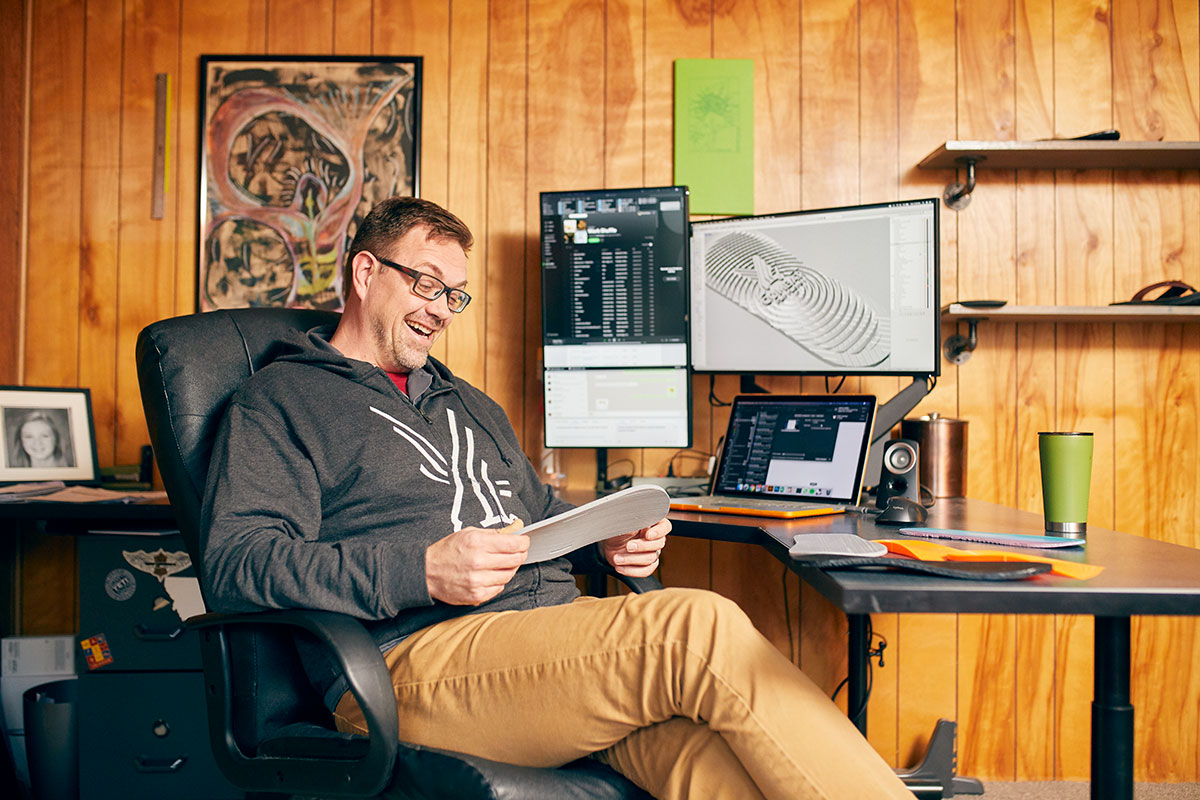 Andy Sewrey
Co-founder & President, Combat Flip Flops
Issaquah, Washington
As Combat Flip Flops prepares to launch several new products, Andy Sewrey is busy working on outsole design. Two years ago, he learned a 3-D modeling program in just a few weeks so that the company wouldn't have to outsource the work. "We have been learning everything on the fly," he says.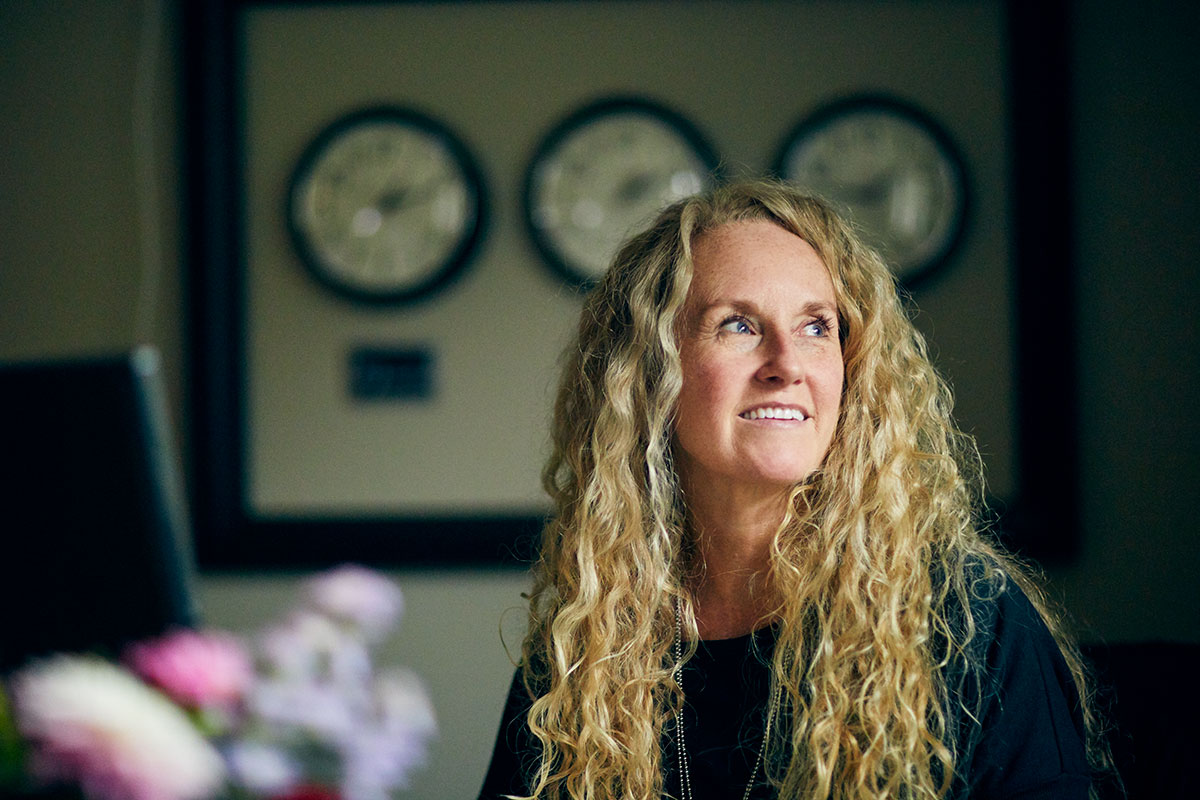 Jill Doherty
Customer Service Manager, Combat Flip Flops
Issaquah, Washington
Jill Doherty and Griffin have known each other for 13 years and live in the same neighborhood. About three years ago, she became Combat Flip Flops' first full-time hire. "When I first started, I had a lawn chair and a piece of wood with a laptop on it," she says. "We didn't have a warehouse. We were the warehouse. We were literally doing it all."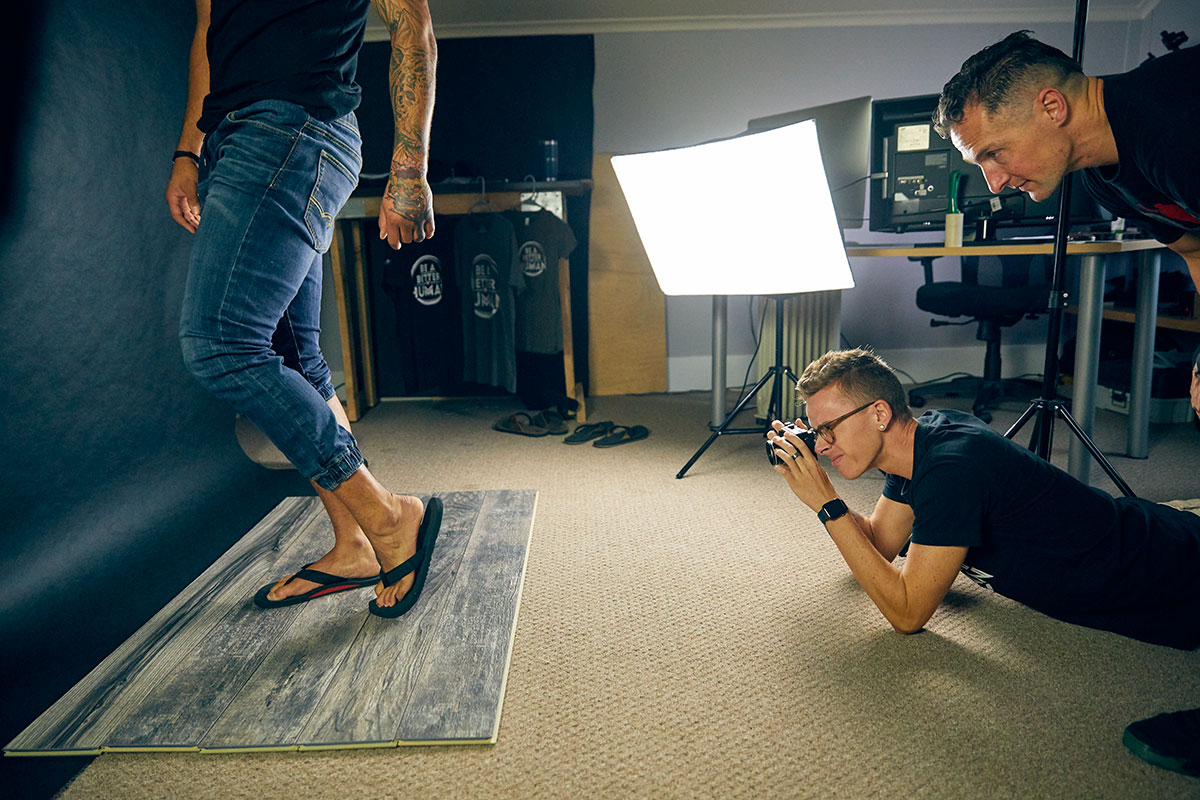 Zach Doherty
Social Media Marketing Manager, Combat Flip Flops
Issaquah, Washington
Griffin asked Zach Doherty to make a video for Combat Flip Flops for the first time when he was just 17. A year ago, he started working with the company full-time. "I really like working for a small business that's making a huge difference in places that really need it," he says.
Eight years after starting his business, Griffin knows he's on the right path. "I really like the speed at which a small business works. I need to be kept active all of the time," he says. Griffin isn't alone. For generations, starting a business has proved an ideal transition into civilian life for veterans—and their top-notch leadership experience and discipline have helped them succeed as entrepreneurs. After World War II, nearly half of veterans owned or operated a business, according to Syracuse University's Institute for Veterans and Military Families. After the Korean War, about 40 percent of veterans did so.
In the past 20 years, however, the rate of veteran entrepreneurship has declined 33 percent. Since 9/11, just 4.5 percent of veterans have started a business, despite the fact that a quarter of transitioning veterans have indicated that they'd like to do so. According to Todd Connor, the CEO and founder of the veteran and military-spouse business incubator Bunker Labs, a lack of access to capital and limited networking opportunities are some of the most common barriers to entry. Finding ways to overcome those challenges is important for the U.S. economy. Already, veteran-owned small businesses represent more than 9 percent of all U.S. businesses, employ more than 5 million people, and have an annual payroll of $195 billion. Helping more veterans realize their entrepreneurial dreams would boost those numbers and ultimately support the communities where veterans live. "When you help one person, especially a military veteran, he or she is probably helping 10 people in the background," Connor says. "This network effect has an outsize impact on our economy and our communities."
Starting a business is never easy—and that reality is as true for veterans as it is for any other group. While Combat Flip Flops is now thriving, with $4 million in revenue to date, Griffin will be the first to tell you that getting the company off the ground presented a host of challenges. "None of us have business degrees," he says. "We had no money, no experience, no nothing." Soon after founding the company, Griffin and his team pitched more than 60 angel investors before finding one—Sheryl Tullis, a veteran based in Seattle—who was willing to buy in. Later, when their manufacturing operation in Afghanistan abruptly shut down, Griffin converted his garage into a makeshift flip-flop factory. There, he and the team scrambled to produce the company's first 4,000 pairs of flip-flops on their own. It was just the first of many instances when the team had to adapt and acquire new skills on the fly. As veterans, Lee and Griffin understood what it takes to accomplish a difficult objective. "If the elevator to success is broken, you've got to take the stairs," Griffin says. "Through all of those hardships, we've gotten lean and mean."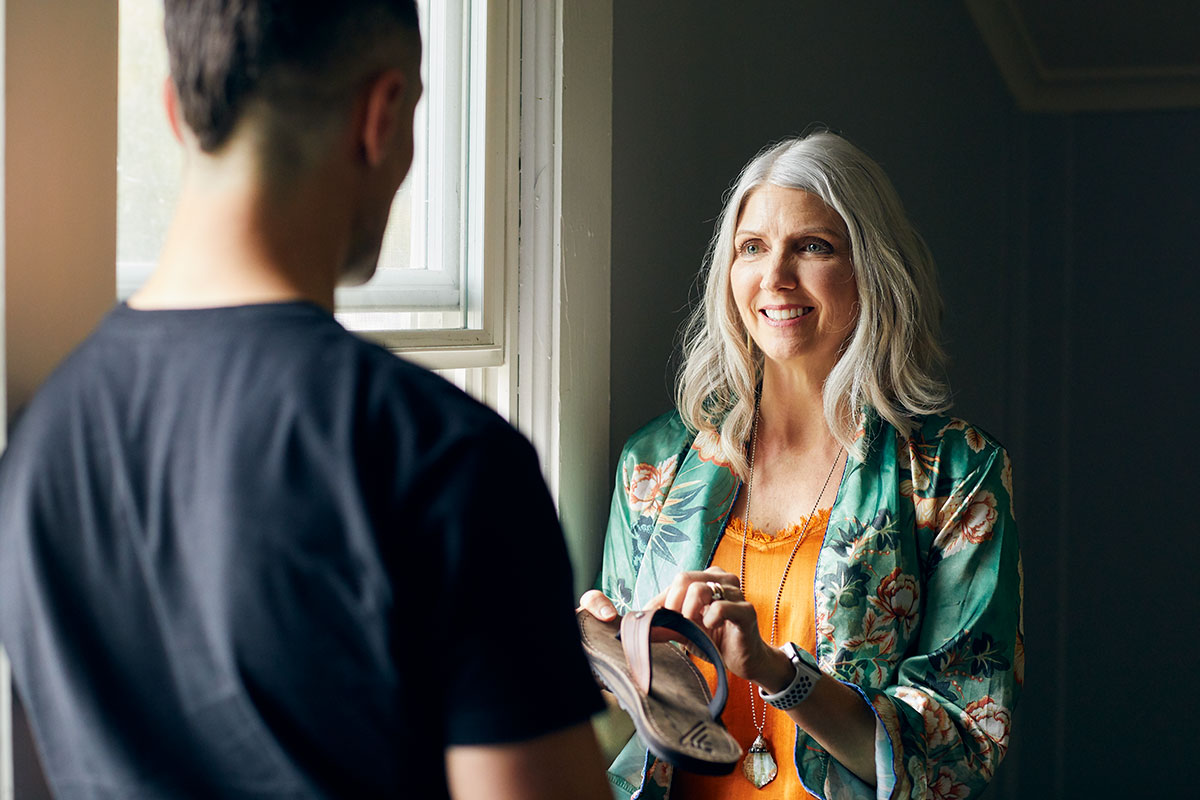 Sheryl Tullis
Veteran & Entrepreneur
Issaquah, Washington
Sheryl Tullis met Griffin through West Point's alumni network 10 years ago, and they have been friends ever since. She was excited about Combat Flip Flops' mission and confident in its leadership, so she decided to invest in the company. "I was just convinced that the whole team was going to do whatever it took to make it successful," she says. "That's what I've seen over the years."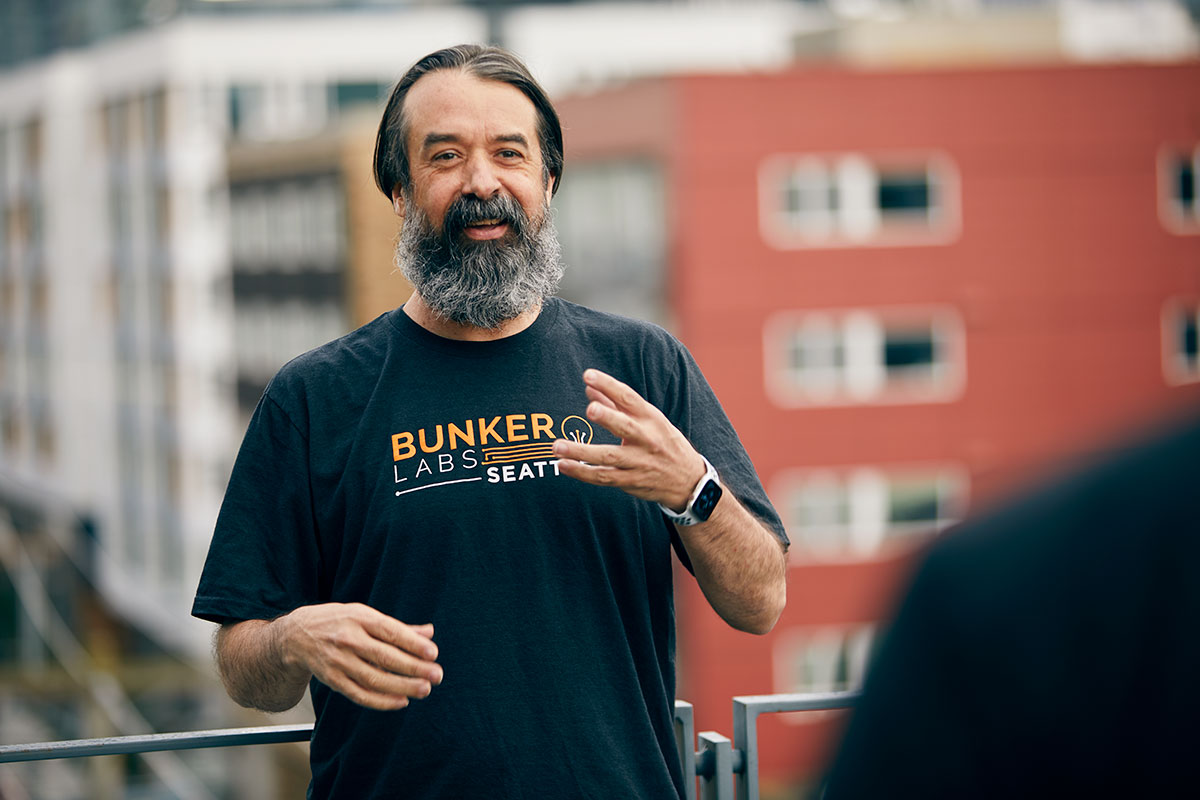 Jason Cavness
City Leader, Bunker Labs Seattle Chapter
Seattle, Washington
When Jason Cavness got out of the military in 2015, he'd never heard of a start-up. He learned fast, though. Soon he started an HR business catering to start-ups and small businesses. Now, as a city leader with Bunker Labs, he's determined to help other veterans get a head start. "If one of succeeds, all of us succeed," he says.
When it comes to starting a business, some amount of bootstrapping is inevitable, but veteran entrepreneurs have significantly more resources at their disposal today than when Griffin first dreamed about starting a company. Just 10 years ago, according to Syracuse University, few programs taught entrepreneurship to veterans or provided tools to help them sustain their businesses. Now hundreds of organizations, including Patriot Boot Camp and Bunker Labs, provide support for veteran entrepreneurs through networking events, educational programming, and access to mentors and investors. "Here in Seattle, there's something going on every day of the week" for veteran entrepreneurs, says Jason Cavness, the city leader for Bunker Labs' Seattle chapter.
E-commerce, meanwhile, has leveled the playing field for veteran-owned businesses. A few years ago, according to Lee, the Combat Flip Flops team was struggling to grow through a business model that relied mostly on selling its products to retailers. With Google Ads and Google Analytics, however, they were able to set up a strong e-commerce operation and switch to a more profitable direct-to-consumer model. "We saw everything fall in line," Lee says. Now getting visibility in a crowded online marketplace is crucial. Fortunately, digital tools like Google My Business allow people to easily identify veteran-owned or -led companies. And Grow with Google helps small-business owners of all stripes to grow by providing free training, tools, and expertise. Such resources have allowed Combat Flip Flops to amass a loyal following of customers across the country and the world, which Griffin says "supports us through and through."
Regardless of how big or successful his business becomes, Griffin knows there will always be new challenges to confront and problems to solve. But he also knows that he's prepared for them. The Army has taught him the power of persistence—and the power of teamwork. When times are tough, he says, he frequently calls on a network of mentors for advice. And as a new generation of veteran entrepreneurs rises up, Griffin is passing those lessons on to his own group of mentees. "I really like helping get people past that next plateau toward their next peak," he says. "A lot of people have helped me do it, and I think the only way to succeed is to keep giving back."
Veteran-owned small businesses contribute to both local communities and the American economy.
Review the key points in our guide.