When Calvester Sanders was promoted to head of housekeeping at the Redmont Hotel in Birmingham, Alabama, in 2016, she felt conflicted. On the one hand, she was excited about the greater responsibility and better pay. On the other, the thought of managing her staff's schedules through the hotel's computer system made her anxious. "I literally didn't know how to turn it on," she says.
It was Sanders's manager who pointed her to the free introductory computer classes at Birmingham Public Library's Central Branch. Despite her nerves, Sanders started attending about twice a week. Within a month, she'd learned enough to feel confident on the job. "I don't know why I was afraid of coming into the computer world," she says. "Now I love it."
The tools of the digital age—computers, the internet, online training programs—are sometimes branded as a threat to the public library's relevance. But that argument ignores people like Sanders, who value their local branches precisely because of the access they provide to those tools and to educators who know how to use them. Talk to Marijke Visser, associate director and senior policy advocate at the American Library Association, and you'll hear story after story of patrons accessing libraries in ways that could only happen in the 21st century: ranchers in rural Nebraska bidding virtually at bull auctions; farmers in Iowa using a 3-D printer to create missing tractor pieces; veterans in Kentucky using teleconferencing to connect with their doctors. "If they aren't library users, people may have a nostalgic view of libraries from when they were kids," Visser says. "I think people have to experience [today's libraries] to kind of shake that historical view."
Today, 84 percent of libraries offer software training, and 90 percent help patrons with basic internet skills. In 2016, 113 million people attended public library programs, including digital literacy workshops—a 17 percent increase from 2013. Indeed, for millions of Americans, libraries aren't just storehouses of information; they are singular educational institutions that teach the skills people need to fully participate in modern work, school, and life.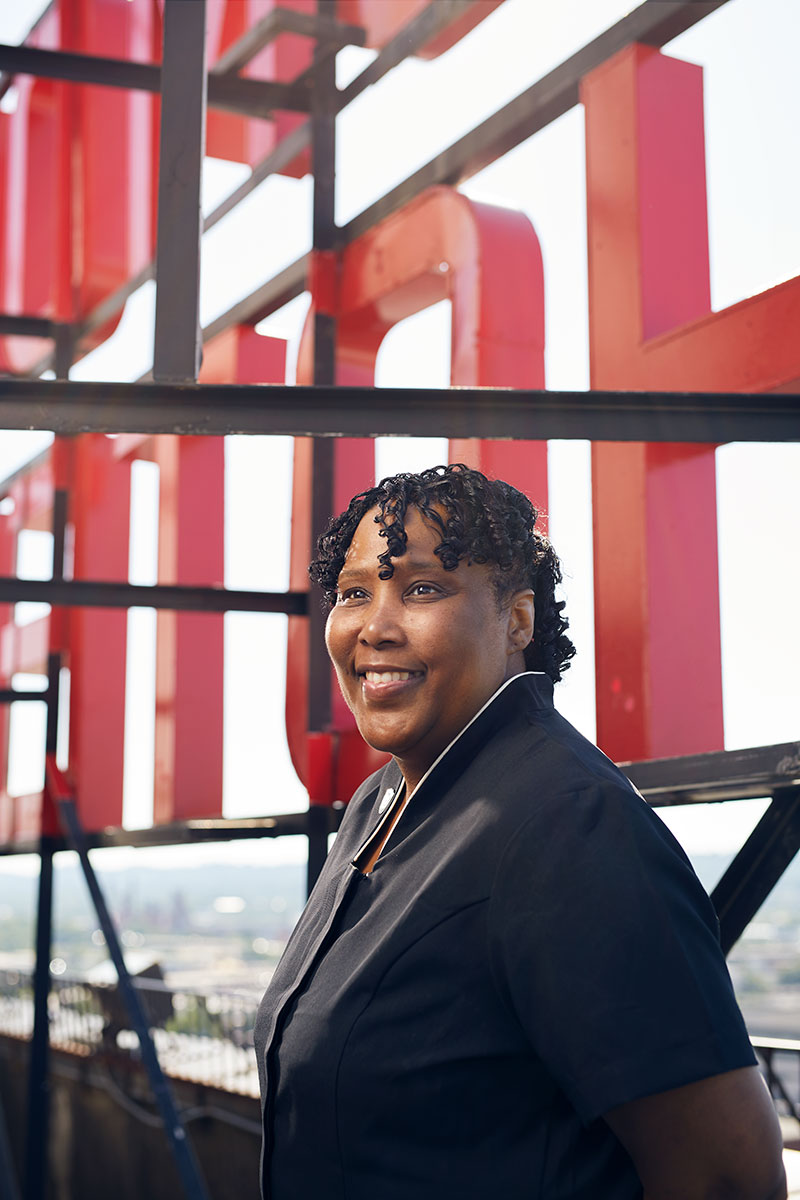 Calvester Sanders
Library Patron; Head of Housekeeping, Redmont Hotel
Birmingham, Alabama
Calvester Sanders has lived in Birmingham her whole life, but she didn't know the city library could help her get the digital skills she needed to succeed until she was promoted to head of housekeeping at the Redmont Hotel.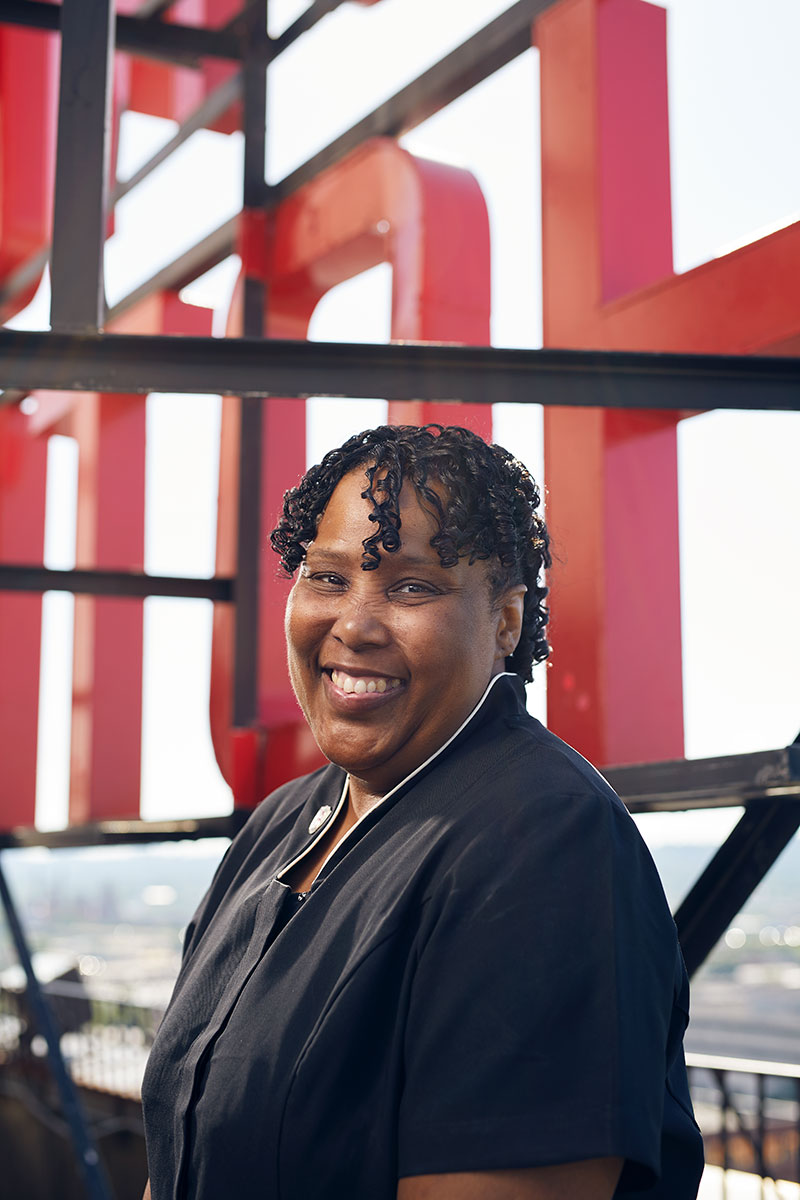 "I thought the library was where you just go and check books out. But you can go in and pretty much learn and do anything in the library now."

Calvester Sanders
Hand-wringing about the fate of libraries has always accompanied technological progress. In 1978, for instance, the late renowned information scientist Frederick Wilfrid Lancaster predicted that, as society became increasingly paperless, traditional libraries would cease to exist by the year 2000. "I can give you three generations of doomsayers who were proven wrong," says historian Wayne Wiegand.
Why Libraries Make an Impact
Closing the digital skills gap is crucial for economic prosperity. Here's why libraries are uniquely poised to be part of the solution.
They're everywhere
Public libraries serve 96 percent of the American population.
They're tech hubs
Two-thirds of governors and 80 percent of Americans think libraries should teach patrons how to use digital tools.
They're great investments
For every dollar spent by Ohio public libraries in 2014, for instance, Ohioans received $5.48 in economic value.
What such predictions miss is that, throughout their history, libraries have always adapted to meet the needs of their communities. In the 1920s, many opened writers' rooms, where patrons were given free paper, pens, and pencils. During the World Wars, they offered specialized cooking classes to support the government's Meatless Monday and Wheatless Wednesday initiatives. Now Americans overwhelmingly want their libraries to equip them for success in the digital age: 80 percent of respondents in one survey said libraries should "definitely" offer programs that teach people to use digital tools.
In Birmingham, that imperative is closely tied to the city's own evolution. A century ago, the city was known as the "the Pittsburgh of the South" for its thriving manufacturing industry. Today, with a growing start-up scene centered in a 140,000-square-foot former department store called Innovation Depot, the city is reimagining itself as a "Southern Silicon Valley." "We regard [a lack of] digital fluency as one of the most fundamental limits of workforce readiness," says Josh Carpenter, the city's economic development director.
Of course, not every Birminghamian will find employment in the tech industry. But few modern jobs are untouched by the wave of digitization sweeping the American economy. Between 2002 and 2016, the share of jobs in the United States requiring low digital skills—as measured by the centrality of computer knowledge to the job— dropped from 56 to 30 percent, while the share requiring high digital skills rose from 5 to 23 percent. A public library is a natural, if not immediately obvious, destination for getting up to speed. "People don't realize how far we've come from physical books," says Maurice Harley, who teaches computer courses in Birmingham.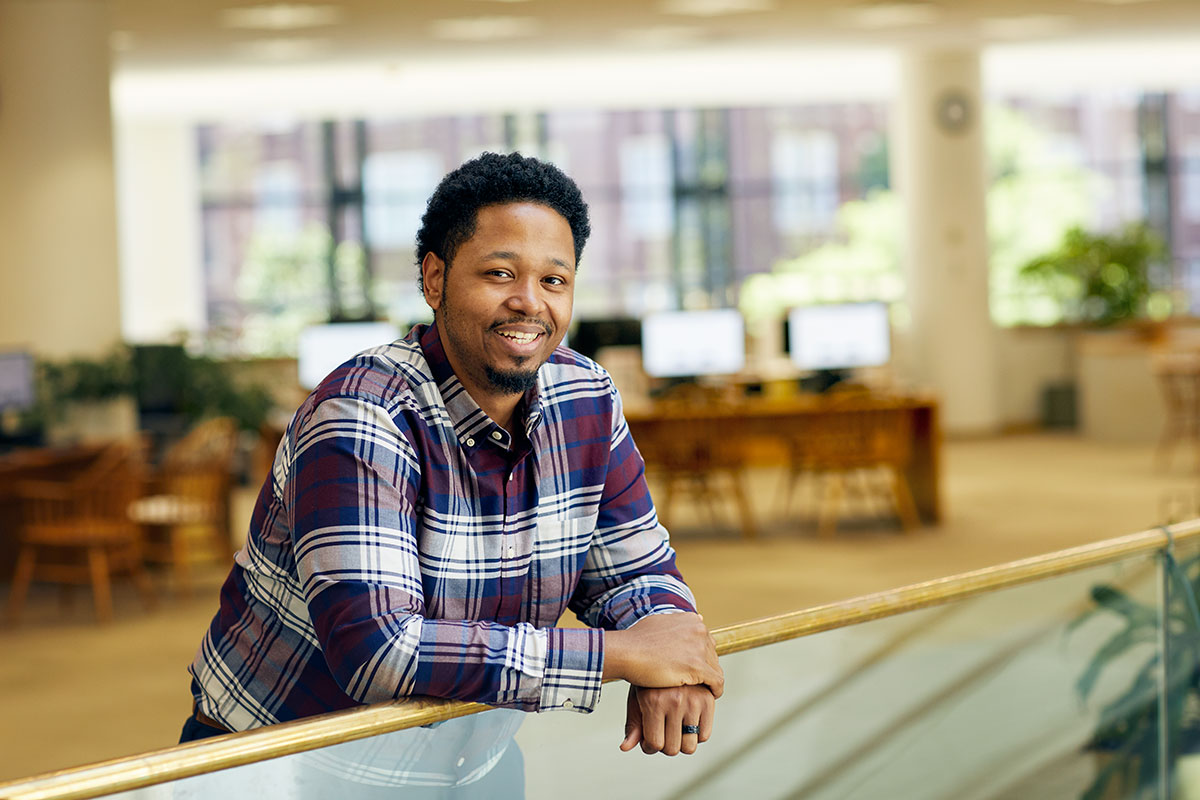 Maurice Harley
Education Training Coordinator, Birmingham Public Library
Birmingham, Alabama
When it comes to digital literacy education in Birmingham, few are closer to the front lines than Maurice Harley. In addition to fielding tech questions on the fly at the library's Computer Commons, Harley teaches classes on everything from word processing to spreadsheets to keyboard techniques. "Every class I have at least one person amazed to learn the difference between a left click and a right click on a mouse," he says. "It sounds simple, but their joy is everything."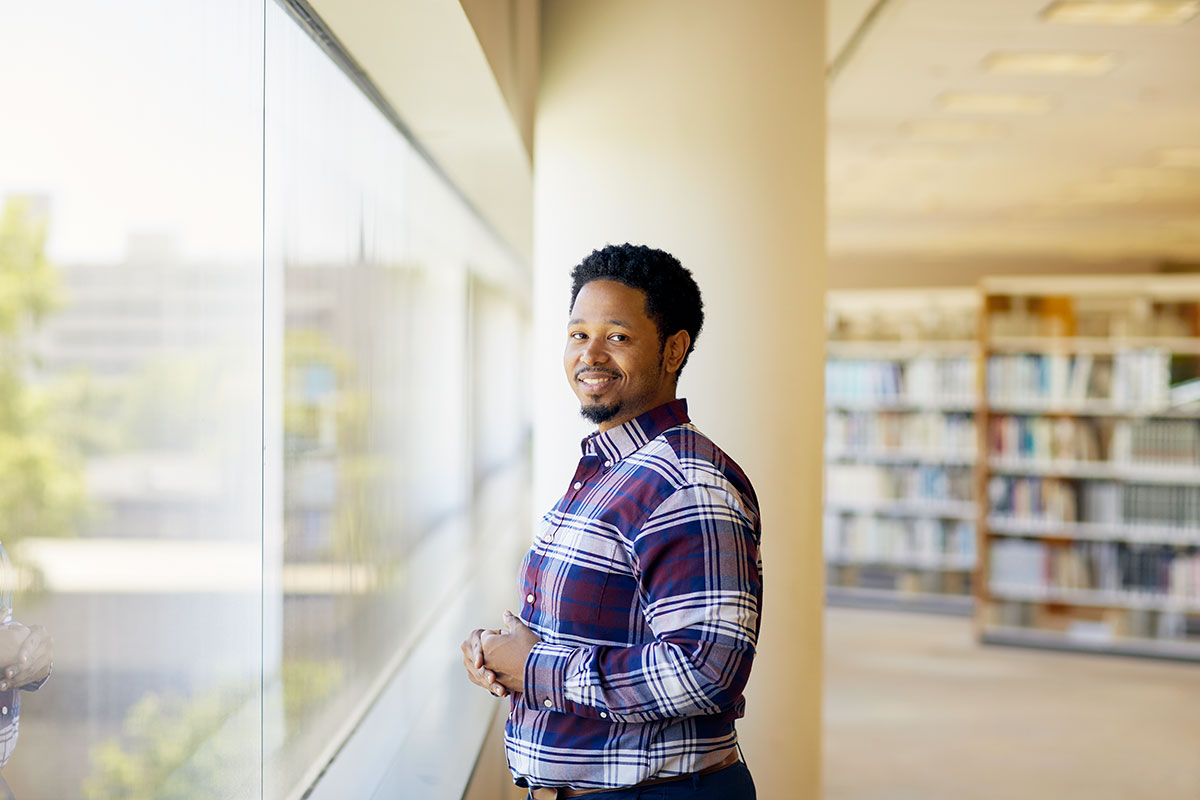 "That's probably the best thing about the job: being able to help people and see their excitement when they learn something they never thought they could learn."

Maurice Harley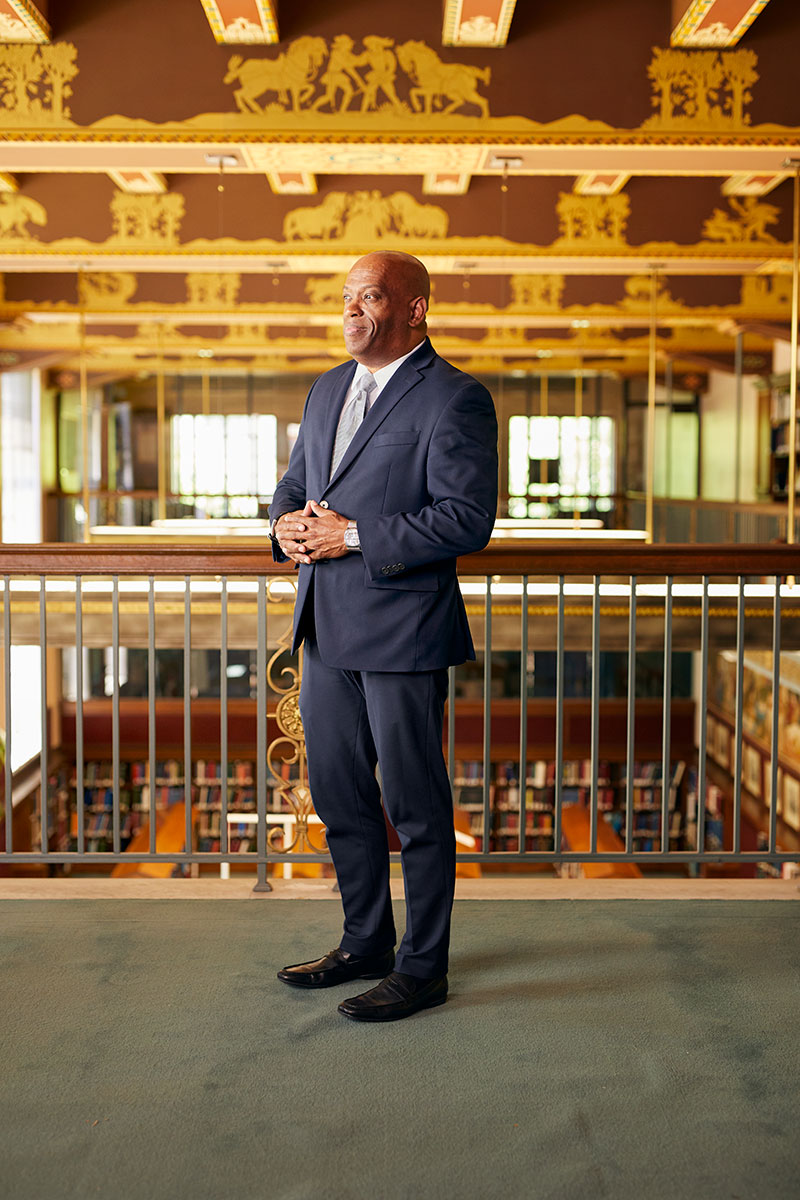 Floyd Council
Executive Director, Birmingham Public Library
Birmingham, Alabama
Making the Birmingham Public Library a digital community center for city residents has been central to Floyd Council's mission since he joined the library in 2017. Funding for digital literacy initiatives is a perennial challenge. "Having ready-made tools and resources are so important at not only Birmingham Public Library but any public library," he says.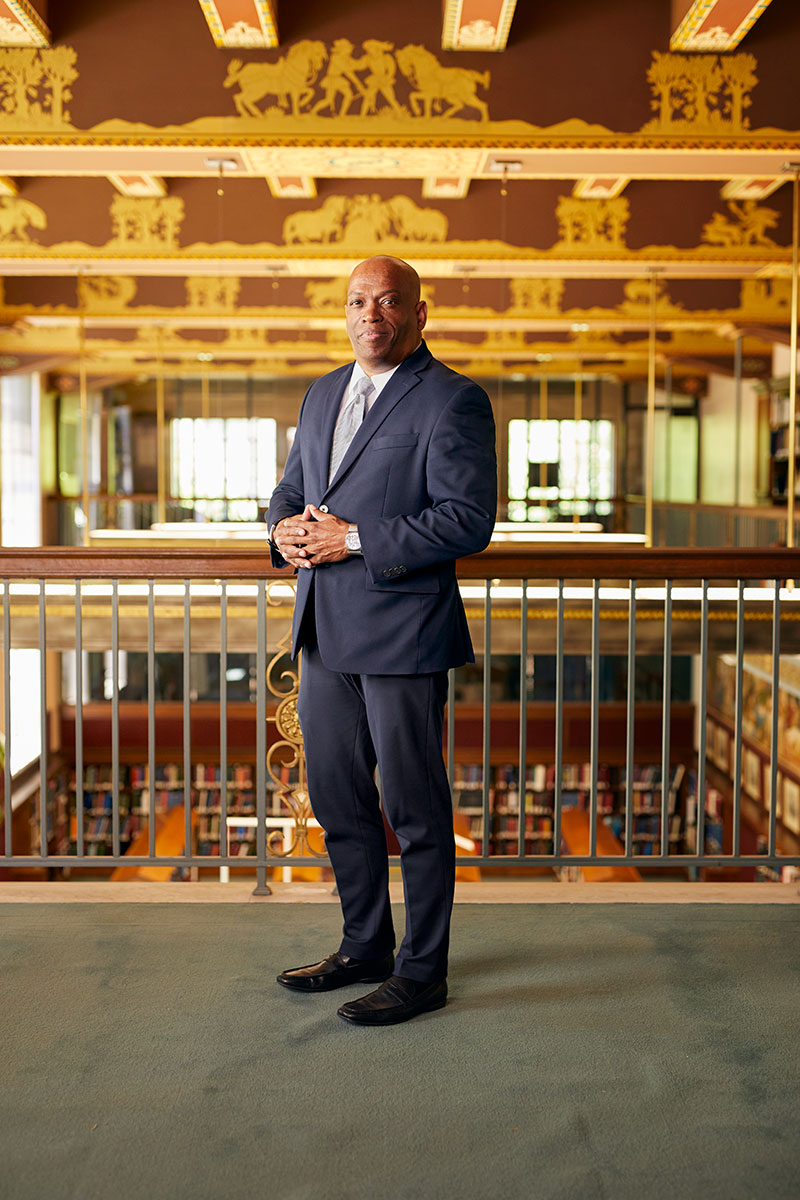 "In the troubled areas, we have the greatest opportunity to have the biggest influence. Technology is the one thing that levels the playing field."

Floyd Council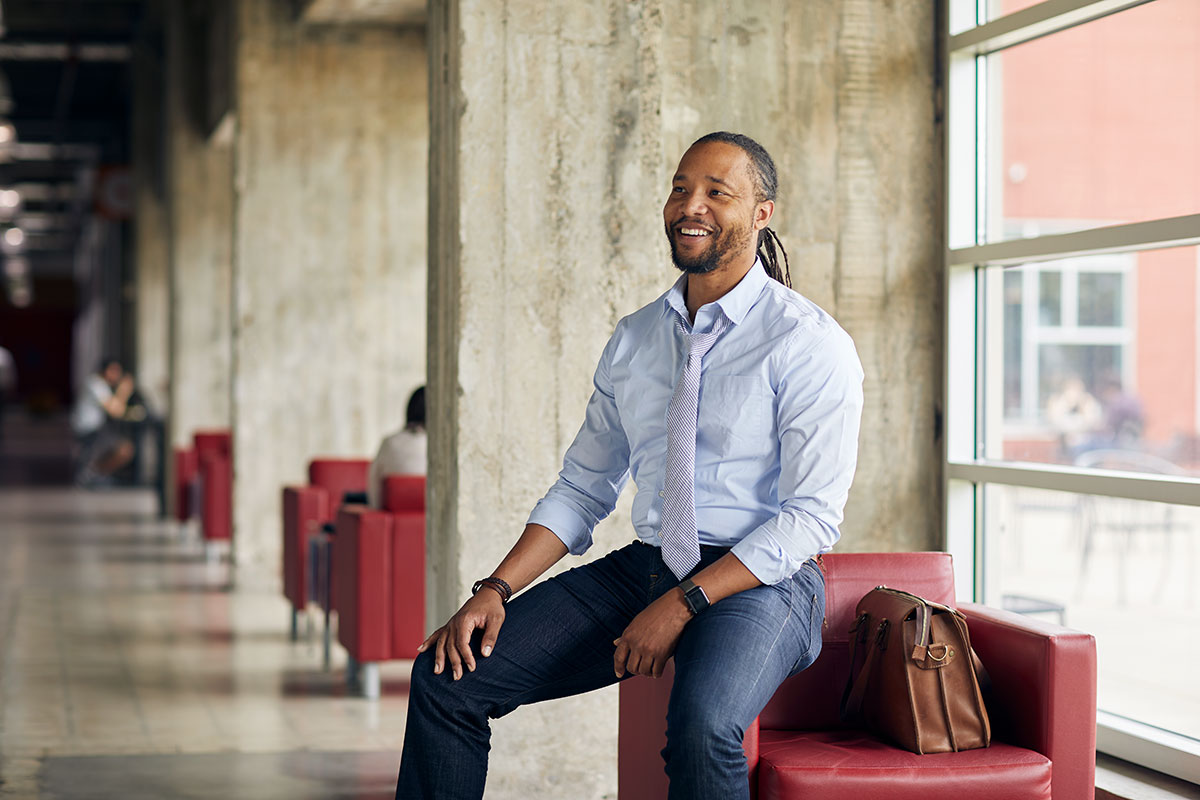 Deon Gordon
CEO, TechBirmingham
Birmingham, Alabama
Deon Gordon, a primary booster of the city's burgeoning tech scene, wants the industry to hire locally. To that end, he advocates for programs that get more city residents the digital skills they need to participate. "Libraries are built on accessibility. It's hard to think of a better institution to really deliver that first touchpoint for exposure to technology," he says.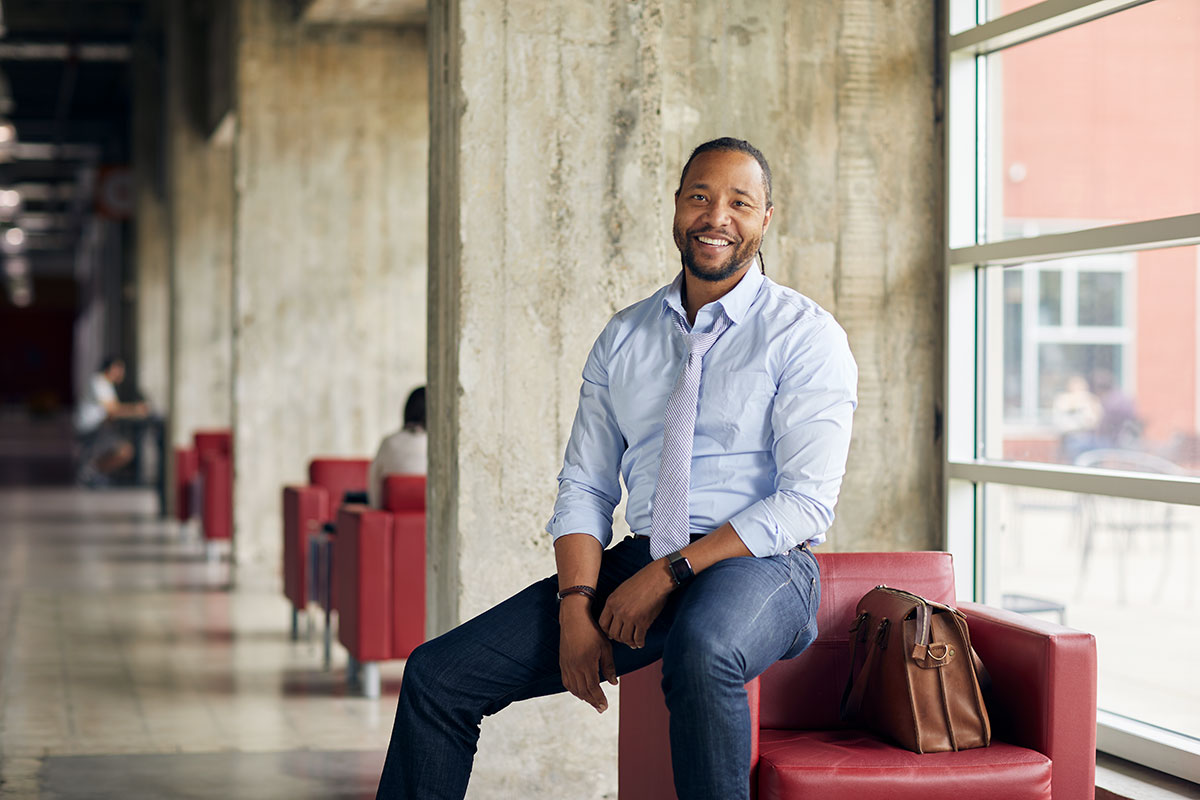 "Being disruptive, being innovative is really at the core of who we are as a city. We can create a tech hub that truly lifts up everybody."

Deon Gordon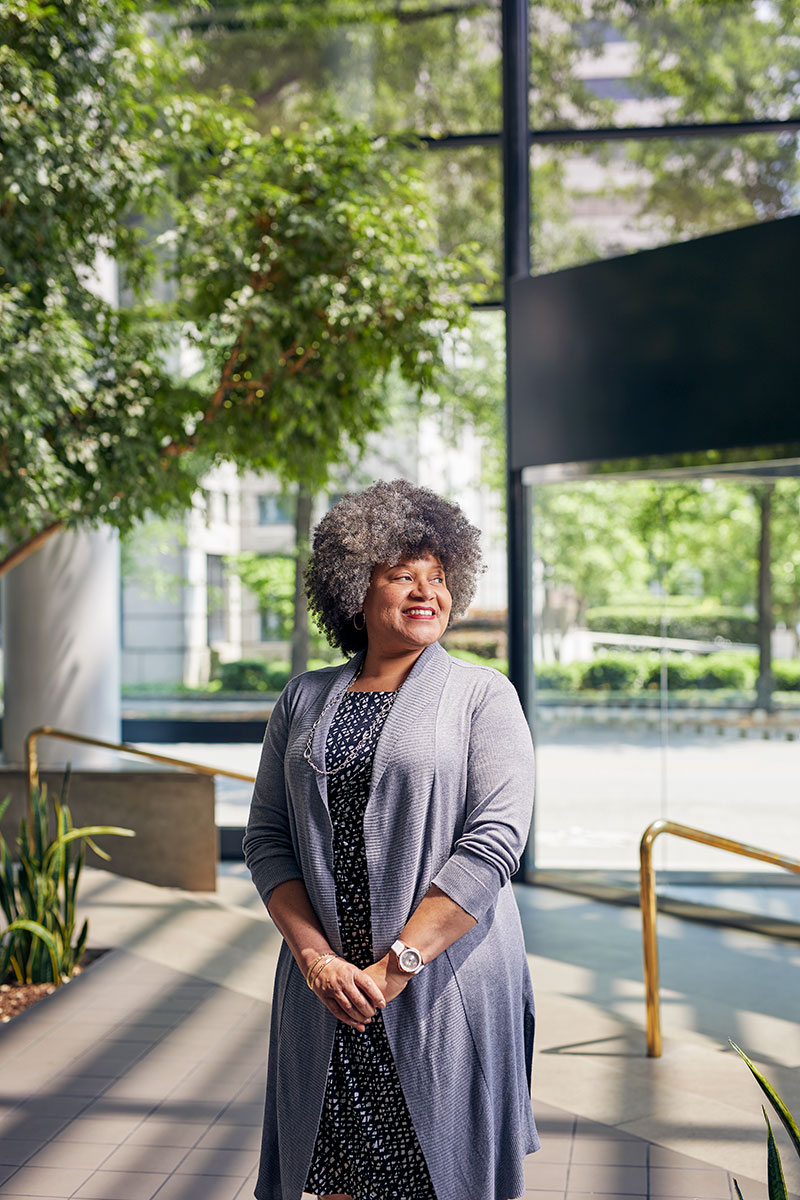 Melvia Walton
Grants Officer, Birmingham Public Library
Birmingham, Alabama
Melvia Walton spends a lot of time thinking about how to get Birmingham Public Library patrons more access to technology and digital skills education. Partnerships with other organizations, she says, can supercharge the library's existing initiatives. The library's recent partnership with Grow with Google, for instance, brought free workshops and new digital skills curricula. "It has opened up a whole world of resources to us," Walton says. "We're very excited about finding ways to expand our class offerings."
Jim Murray
Head of Central Library Business, Science and Technology Department
Birmingham, Alabama
Jim Murray has worked at the Birmingham Public Library for nearly 29 years. "When I first started, of course, the staff didn't even have computers," he says. "I remember paper memos circulating throughout the library." These days, Murray is still responsible for collection maintenance, but he's spending more of his time teaching classes in the computer center. "We have to offer the community what it wants," he says.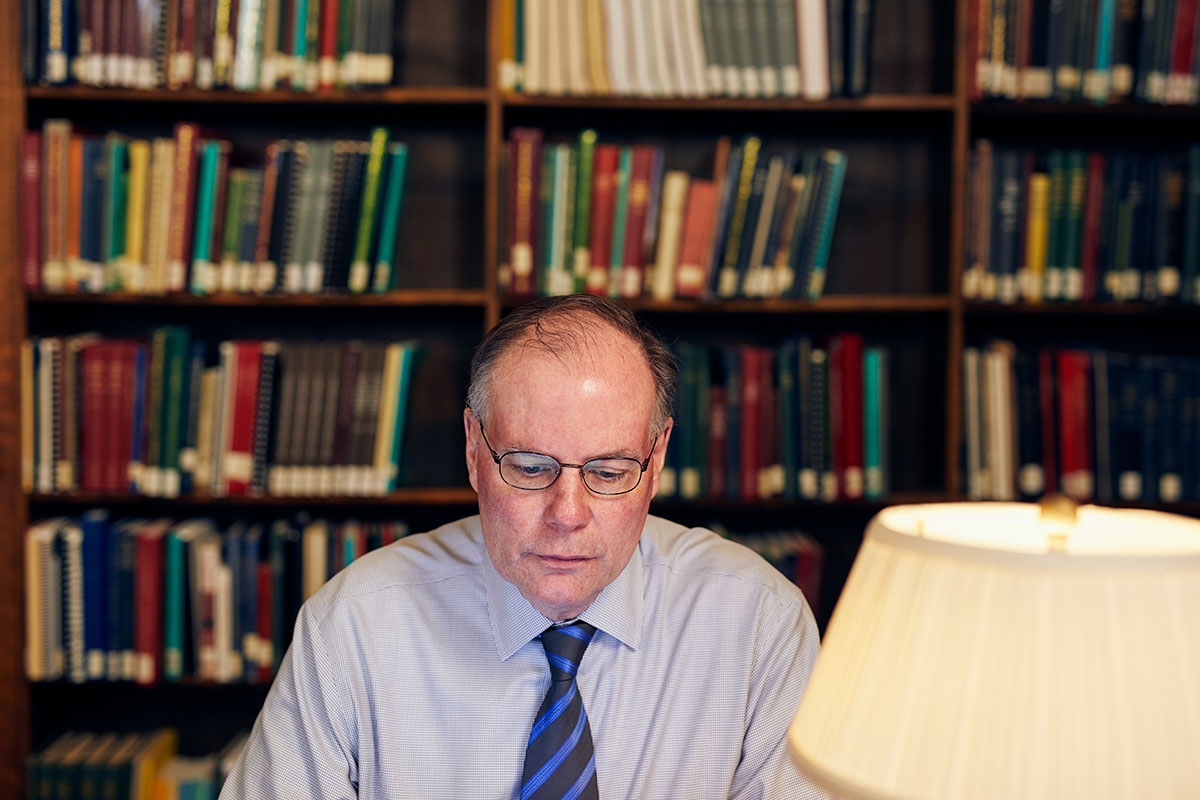 "When we had the visit from Grow with Google last summer, I think that opened up my eyes. I would like to take some of the things that were taught there and turn them into courses the staff here could teach."

Jim Murray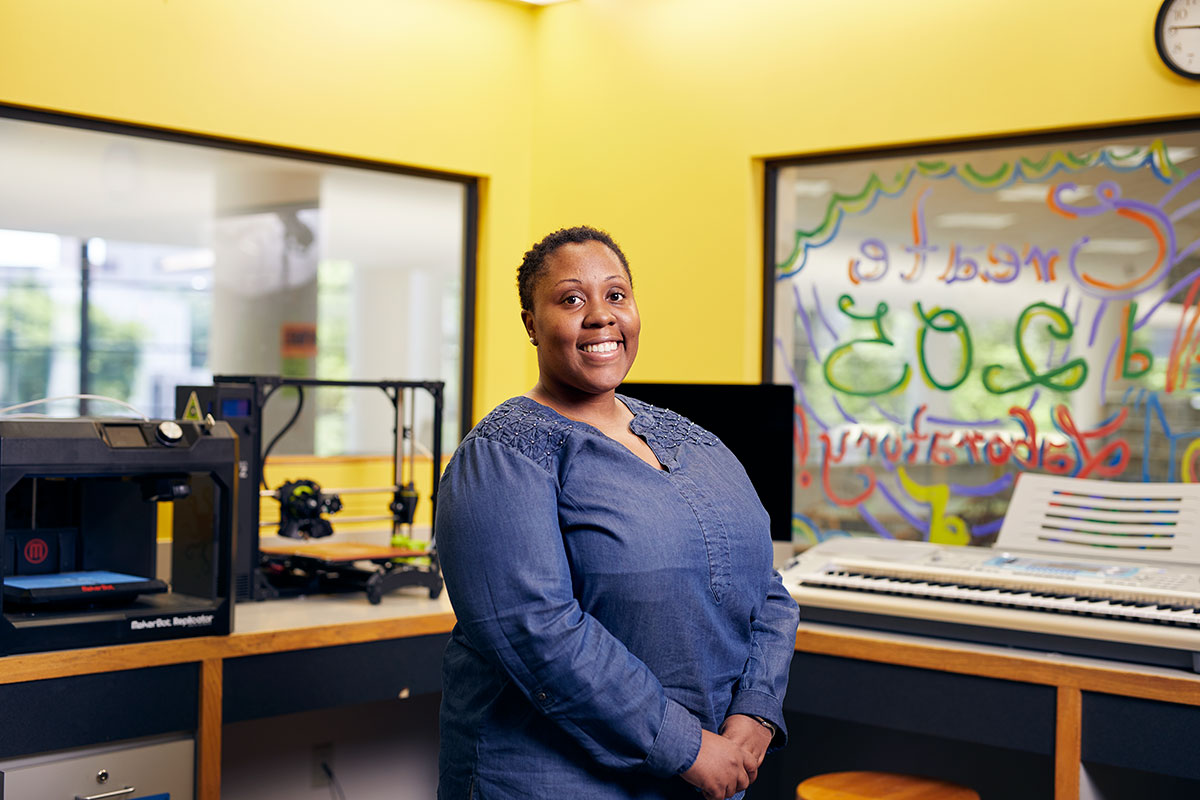 Bessie Miller
Department Head, Central Library Youth Department
Birmingham, Alabama
When school lets out, things get hectic for Bessie Miller. As the head of the youth department at Birmingham's Central Branch, she's responsible for the more than 100 students who regularly stream into the library around 3pm. Over the course of the afternoon, these young patrons might use the 3-D printer, create a song in the recording studio, build a robot, or simply do their homework on a computer. "Not everybody has internet at home. Not everybody has a laptop at home," she says.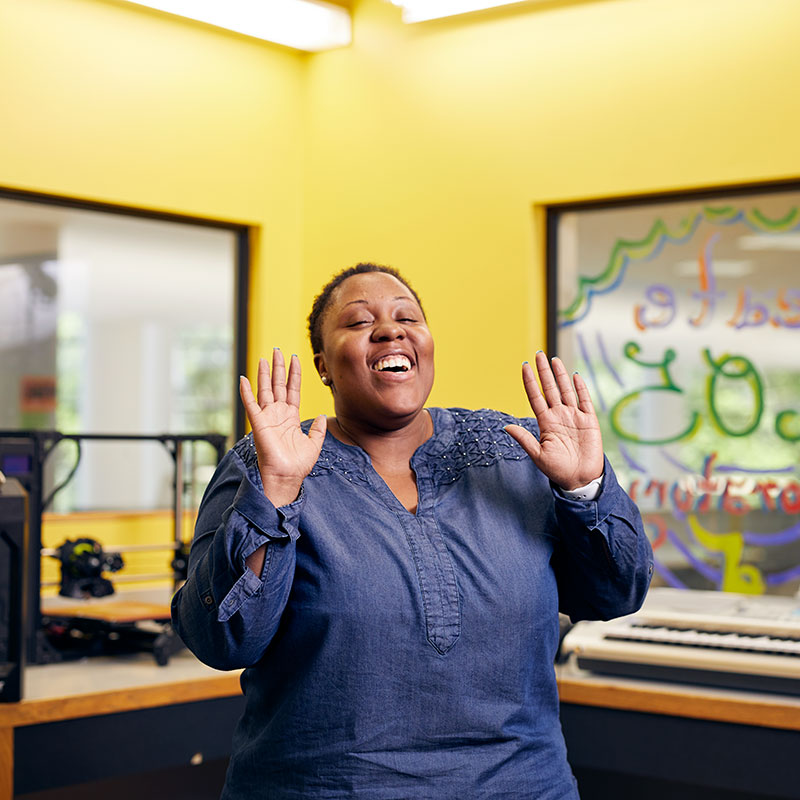 "Our patrons come into our library and say, 'Hey, I'm making this 3D model for my project. Can you print it for me?'"

Bessie Miller
On any given week in Birmingham, computer classes may cover keyboard skills, advanced spreadsheet-making and many other topics. The library system also offers nearly 300 public computers, free Wi-Fi, Wi-Fi hotspots available for checkout and, at one branch, a teen digital learning lab, complete with a recording studio, a 3-D printer, and a makerspace. It is, in other words, a space ideally suited to address the national digital skills gap. "The public library space is the one free space that remains in our community where we can actually invite digital inclusion," says Floyd Council, the library's executive director.
Many of the country's 16,568 public libraries tell similar stories. The San Antonio Public Library operates education centers called "Learn at SAPL" at four branches, which offer drop-in computer and software tutorials as well as tablet and mobile-device training. Memphis Public Libraries operates a traveling bus equipped with 10 computer workstations designed for residents to look for jobs and prepare for interviews. The Cuyahoga County Public Library in Ohio offers Innovation Centers at three locations, where patrons can access advanced software and production equipment. But while formal instruction is a key component of modern library services, it represents a fraction of the overall work they do to support digital literacy. The lion's share happens in hundreds of one-on-ones between patrons and library staff.
Sari Feldman, Cuyahoga County Public Library's executive director, remembers one such interaction: "I was in one of our branches in Strongsville, and I saw a person filling out a job application. They got to the end of the application, and they went into a panic. The application required an email address, and this person didn't have one. Our staff person sat down at a nearby computer, created them a Gmail account, and that person was able to complete the job application in just minutes."
Digital Skills For All
Birmingham Public Library, Ensley Branch
Birmingham, Alabama
On a Wednesday morning at the Ensley branch of the Birmingham Public Library, Maurice Harley addresses a group of five women who've signed up for a "Basic Internet" class. "You ever heard of someone saying 'surfing the web?'" he says. "Basically, that's like searching the internet to look for whatever you want to look for." For the next hour, Harley covers search engines, internet safety, and other fundamentals. When Harley explains that WWW stands for "World Wide Web," Veola Fritz exclaims, "I didn't know that!"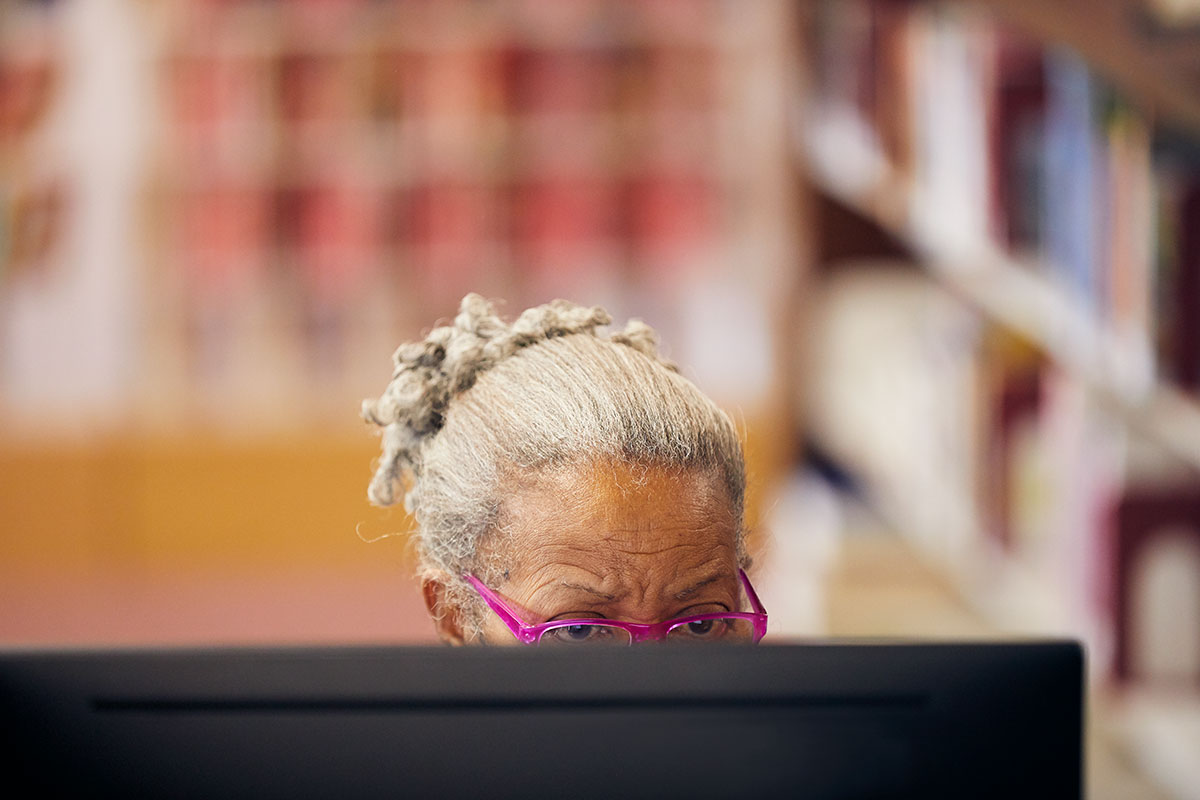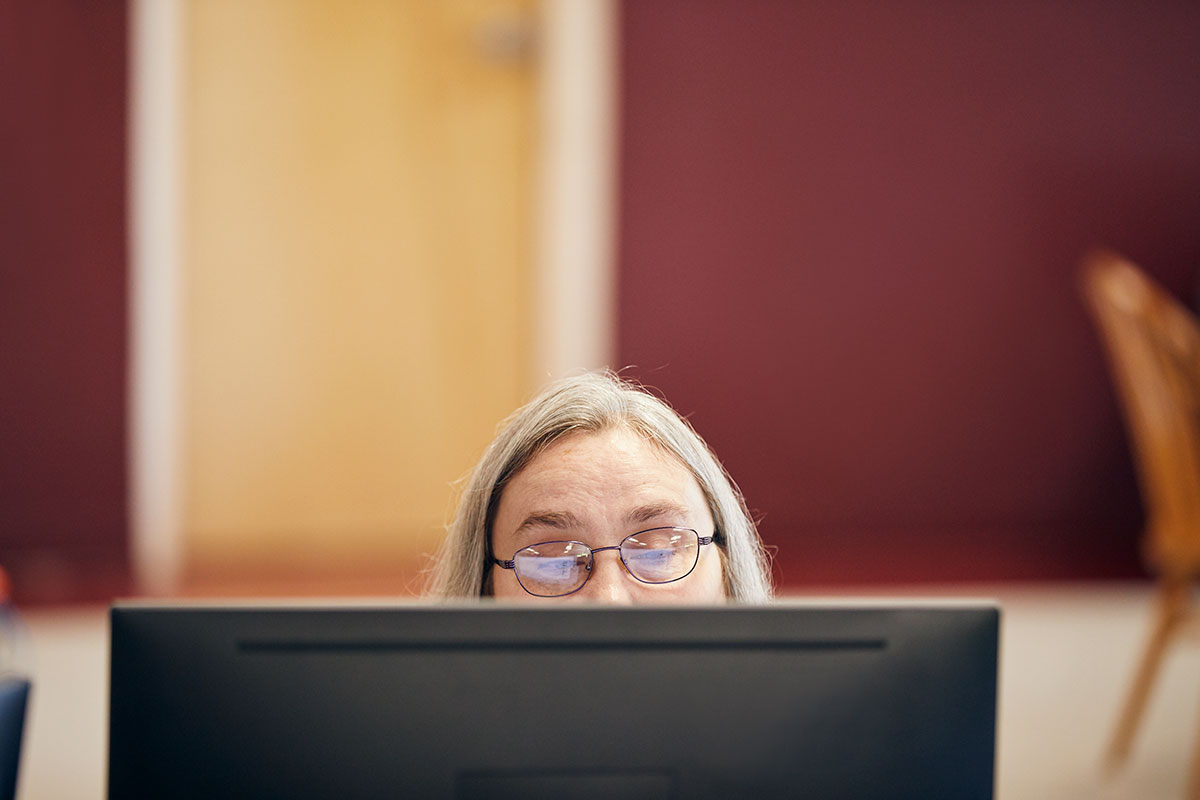 Librarians know that everyday requests like these are a central part of their jobs and that the questions will only grow more numerous and technologically complex as higher levels of digital skills become integral to all kinds of work. At a time when many libraries are already contending with shrinking budgets, partnerships with nonprofits, schools, governments, and corporations can help them rise to the occasion. "We have to have more of a collaborative solution," says Angela Siefer, executive director of the National Digital Inclusion Alliance, "and not just leave this challenge on the doorstep of the library."
Across America, Partnerships Prove Powerful
What happens when libraries join forces with other institutions for digital literacy initiatives? It depends on the location.
Not everyone has the time or means to reach their local branch. In Michigan, the Parkman Branch of the Detroit Public Library partnered with Libraries Without Borders to launch the Wash and Learn Initiative, a program that brings digital literacy workshops to a place residents frequent: laundromats.
Libraries can lead the charge for local digital literacy initiatives. In Missouri, the Kansas City Public Library hosts monthly meetings for the Kansas City Coalition for Digital Inclusion—a group of organizations focused on bridging the digital divide in the area.
Government entities work well together. In Texas, the San Antonio Public Library partners with the San Antonio Housing Authority to provide residents digital literacy classes at the library and the chance to earn a device they can keep.
Ready-made resources boost educational programs. In Virginia, the Alexandria Library incorporated Grow with Google resources into its online and on-site programming for job seekers. It received funding through the initiative Libraries Lead with Digital Skills, a Grow with Google–sponsored partnership between the American Library Association and the Public Library Association.
Those kinds of partnerships are already underway. At library and information schools across the country, professors redesigned graduate-level curricula for youth coding programs with help from a Google and American Library Association initiative. In Birmingham, meanwhile, Grow with Google hosted digital skills workshops with free online curricula as part of an ongoing national digital-upskilling effort. (Following every stop, branches are given the opportunity to access funding through the initiative Libraries Lead with Digital Skills and to apply to Grow with Google's Partner Program, which provides free customized resources for thousands of organizations.) "You get a better product when you collaborate. There are more perspectives at the table, more resources, more ideas," says Melvia Walton, the library's grants officer. "I think collaboration is critical for really being able to build a more robust plate of offerings for the community."
Ensuring that libraries get the resources they need is important as the scope of digitization in the United States widens in the years to come, making digital literacy an ever-shifting target that will require more people to seek training for an expanding selection of digital skills. Sanders, for one, has mastered OnQ, the hotel's management software, but she still needs help with other basic digital tasks such as ordering shoes online. Next time she seeks help, however, she says she won't be intimidated—and she'll know exactly where to turn.
Libraries play a vital role in digital literacy for communities all across America.
Our guide sums up what we learned.