part two
Lisa Wang
&
Her Supporting Cast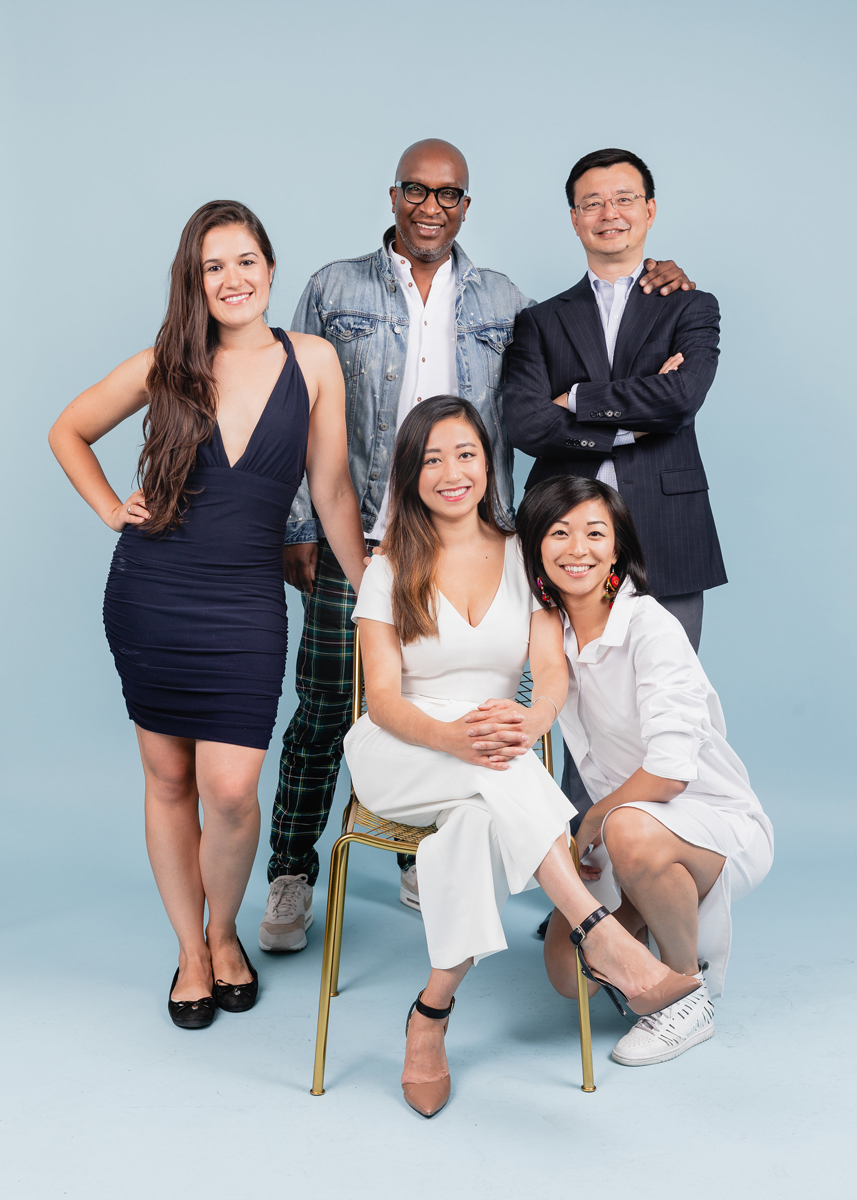 Her supporting cast is a two-part series about successful women, as told by their friends and family. Part two features Lisa Wang, a gymnastics champion and entrepreneur on a mission to uplift other women.
click to hear from lisa's supporting cast: ping wang
chapter one
Destiny Redefined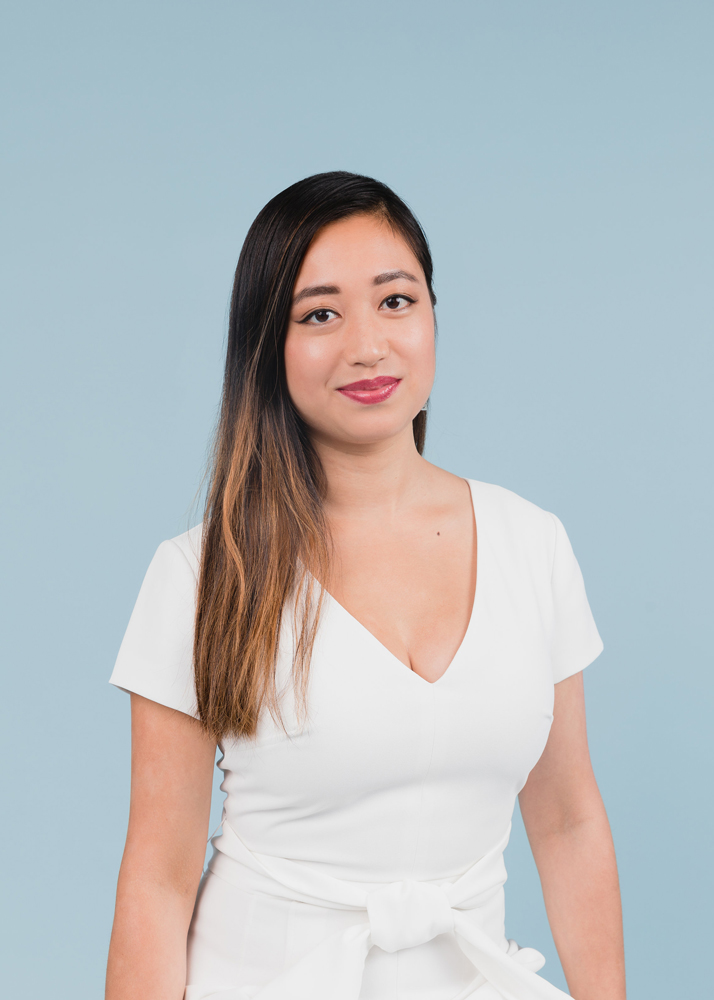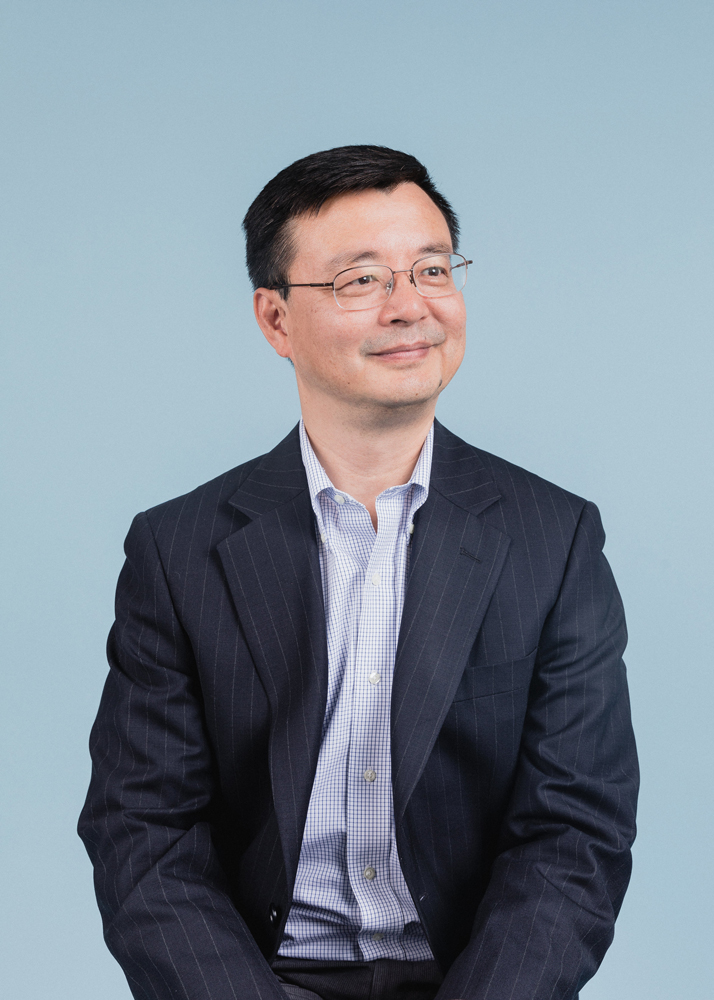 It was the eve of the 1988 Seoul Summer Olympics, and Ping Wang was on the edge of his seat. His wife was in labor with their first child, but he was hoping to catch the outcome of the Men's 100-meter dash before rushing her to St. Mary's Hospital in Madison, Wisconsin. "When this race finishes, the baby will come," Ping assured her. The results were ultimately marred by one of the most notorious doping scandals in Olympic history, but for Ping, the race itself—in which Canadian Ben Johnson set a world record in his defeat of longstanding American champion Carl Lewis only hours before Ping's daughter was born—was something like an omen.
"It probably explains why Lisa became so athletic," he jokes.
Ten years later at a gymnastics summer camp outside of Chicago, Ping was asked if Lisa, a newcomer who was small for her age, had started rhythmic gymnastics at age 5 or 6 due to her impressive form. "I remember when she came back home from her first day of gymnastics camp," Ping says. The Wang family had merely signed her up that summer to keep her occupied. "She came up to me and said 'I think I could really do this.'"
By the end of her first formal year of competitive gymnastics, Lisa's bedroom wall was studded with medals, and she was well on her way to becoming an elite gymnast. She didn't shy away from making the difficult decisions needed to advance her career. When her family moved to New Jersey in 2008, she chose to stay behind in Chicago to train at a professional gym until her high school graduation, frequently trading late nights and deep-dish pizza with friends for boiled broccoli and physical therapy sessions.
"If you're an immigrant in this country, you can't just be good: You have to be exceptional in order to succeed," Ping explains. "But I never wanted to pressure her too much. I always told her, 'Whatever you do, do the best that you can and the rest of it will take care of itself.'"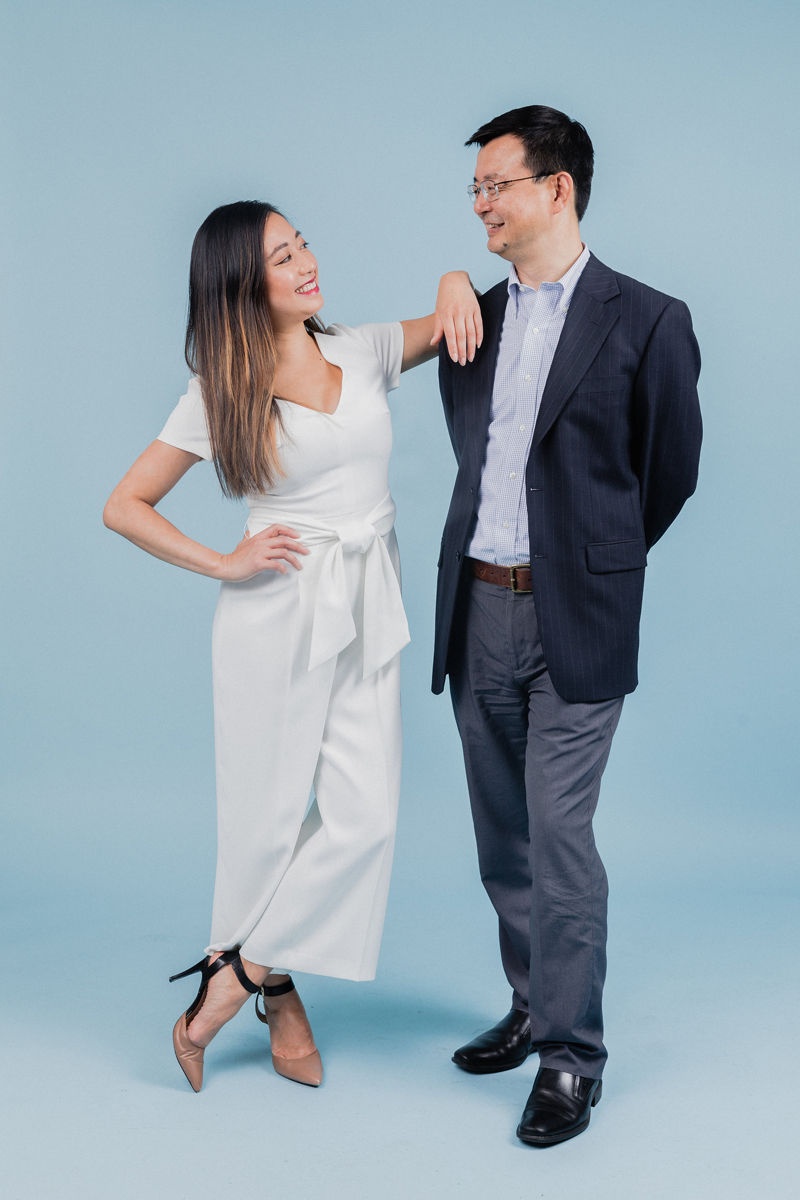 "Lisa is so talented but she is also hard working," Ping says. "She worked probably five times, 10 times harder than most other kids because she could. She's really focused in whatever she does and gives 100 percent."
Ping's proudest moment was watching Lisa climb the stage at the 2006 National U.S. Championship as the Senior U.S. National Champion for the first time. From there, Lisa would take home that title twice more, along with All-Around Pan American Games Champion, making her the top gymnast in North and South America in 2007.
All signs were pointing toward the 2008 Beijing Olympic Games.
But for a number of different reasons—from politics to performance—she missed qualifying by a quarter of a point. What felt like a complete shattering of Lisa's identity wouldn't stop her. She graduated from high school a semester early, deferred her acceptance to Yale, packed her bags, and bought a one-way ticket to the Russian Olympic Training Center in Siberia in mid-2007. For the next nine months, she was committed to being the best gymnast she could possibly be. Starting at 6:00 a.m., six days a week, she'd eat stale bread, tomatoes, and borscht soup before being weighed, training for five hours, and then weighed again.
Her moment of redemption would come after the Olympic trials during the 2008 U.S. Visa National Championship halfway around the globe in Houston, Texas—an event she would later call "the competition of her life." Staring up at the scoreboard, she couldn't help but feel an overwhelming rush of triumph as she landed every single gold medal, along with the title "Athlete of the Year." For Lisa, it marked the end of an era—one fraught with difficult sacrifices, intensive training, and a deep feeling of inadequacy.
chapter two
Learning to Be Enough
Nearly a decade later, Lisa would translate those feelings of inadequacy into an 18-episode podcast, "Enoughness," that she used to explore and overcome the pain of missing the 2008 Olympics.
It wasn't her area of expertise—she had majored in American Studies at Yale after leaving gymnastics. But Lisa knew that her own deeply personal struggle with "being enough" was a story that could help others once she shared it with the world.
"Five years ago, she probably wouldn't have been able to tell you that this gymnastics thing was something that held her back in every decision she made," says Angela Ramirez, one of her oldest friends and confidants. "But she knows that now and is able to use it to her advantage to really focus on a new goal."
The two connected at Lisa's birthday party late in their college careers at Yale and started a relationship that Lisa would later call one of her "first true female friendships." Lisa jokes that she had grown up in a world much like Mean Girls, where the same people who cheered her on for 10 years on the gym floor were also the ones who wanted her to fall on her face. Support from these competitors, she explains, never felt sincere.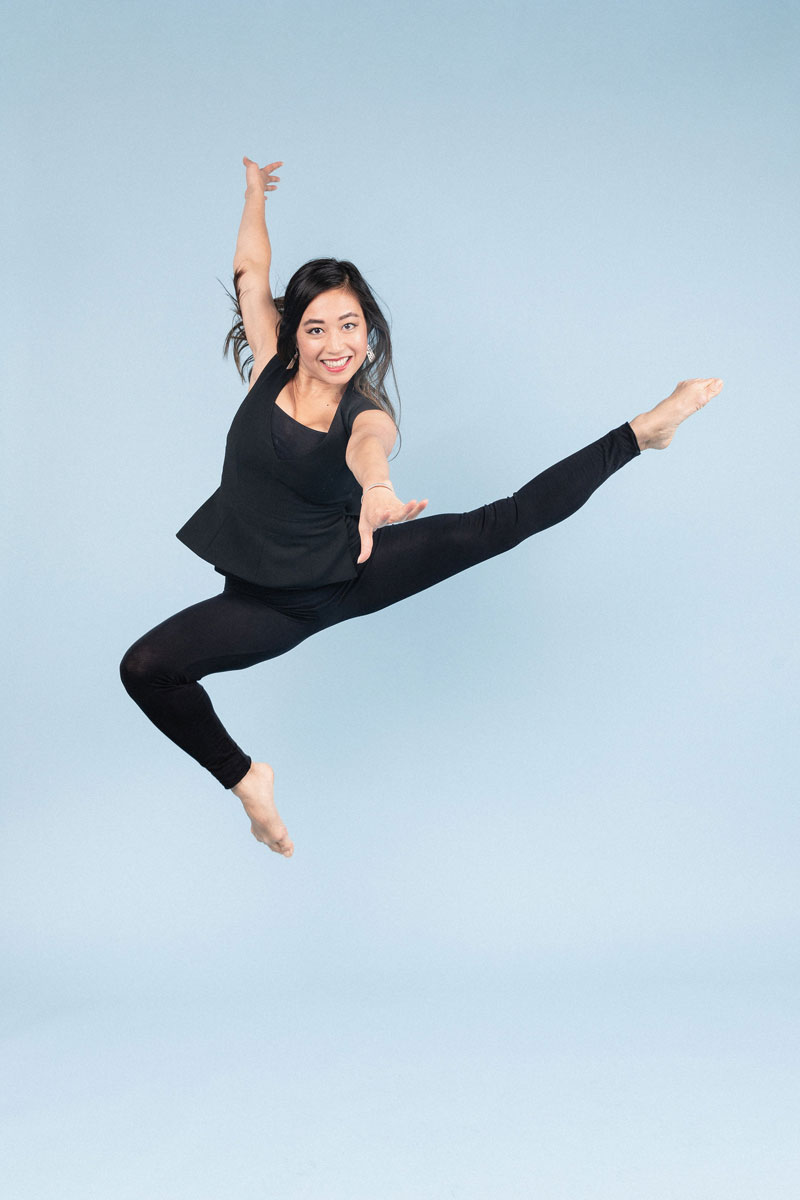 "I see it in her every day, her work ethic, determination, and also an itch for a new adventure. She's never at a loss for new ideas. I can't predict what she's going to do next because she's just got so much in her mind that's waiting to unravel."
Yecca Zeng, Lisa's friend
So, after graduation, when Lisa received her first job offer on Wall Street—a result of her hard work during an analyst internship—she was apprehensive of Angela's congratulations. "It was a watershed moment," she says. "Realizing that her happiness was authentic was crazy for me. It made me realize the power of collaboration when you bring women together."
After she moved to New York, she united six friends, all from different stages of her life, and dubbed them "the formation." This invaluable support system would stand by her through thick and thin: when she stepped away from her coveted Wall Street job to lead her first startup, then her second; when she hand-delivered late-night meals on a bicycle for her mobile app, Fooze; when she confronted sexist investors. Eventually, they would be among the group of 10 women she invited to a breakfast in early 2015 to talk about how female entrepreneurs can scale successful companies. It would be the first breakfast of many, one that led to the making of SheWorx.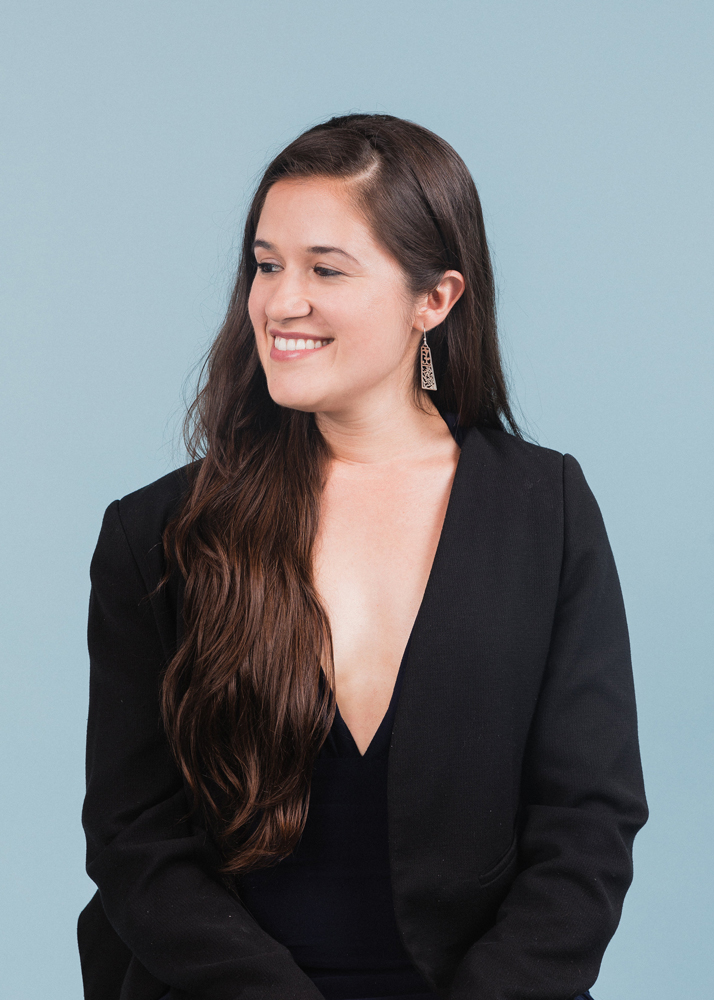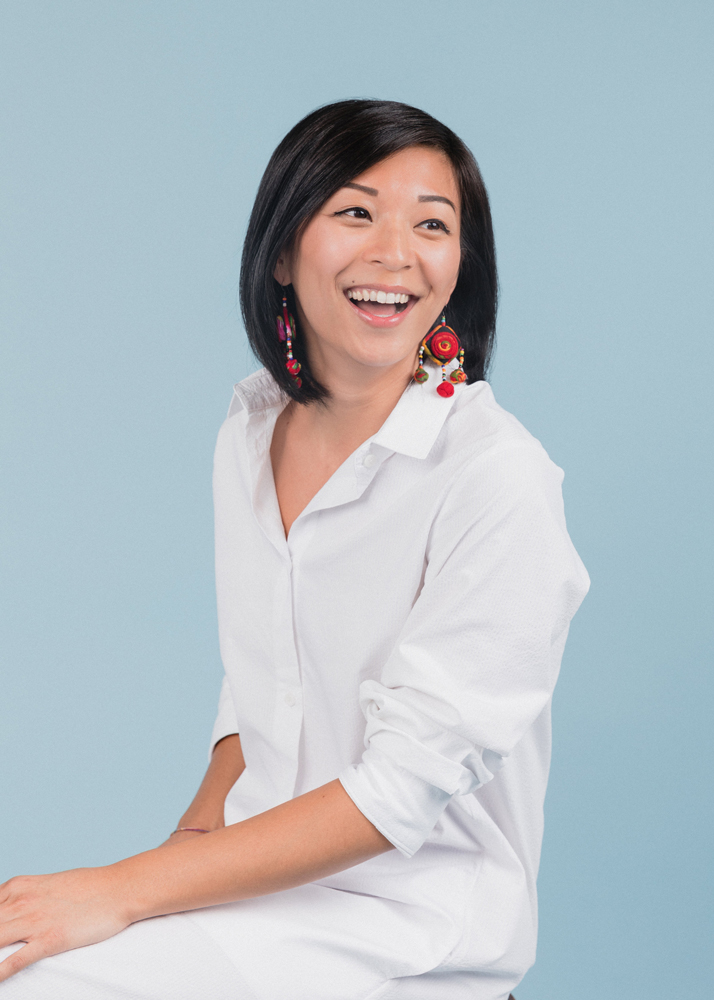 "While Lisa was building Fooze, she was trying to deal with problem-solving the issues of being a female minority entrepreneur," says Yecca Zeng, her oldest friend and member of "the formation." "SheWorx was that lightbulb moment for her; it provided a way for her to solve the problems she lived with day in and day out."
They started by sharing stories, which turned into ideas, which led to more networking, more guest speakers, and eventually more investments. Today, the community has about 20,000 female entrepreneurs across seven cities around the world. Last year, the first SheWorx Summit brought together 600 capital-seeking female founders and over 100 top venture capitalists and angel investors.
"Now, she's speaking all over the world at conferences," Yecca says. "And before she didn't necessarily think of herself as a speaker. She's using her knowledge and narrative to really help upcoming female entrepreneurs."
And still, Lisa finds herself asking: "What's next?"
click to hear from angela ramirez
chapter three
A
Practice of Humanity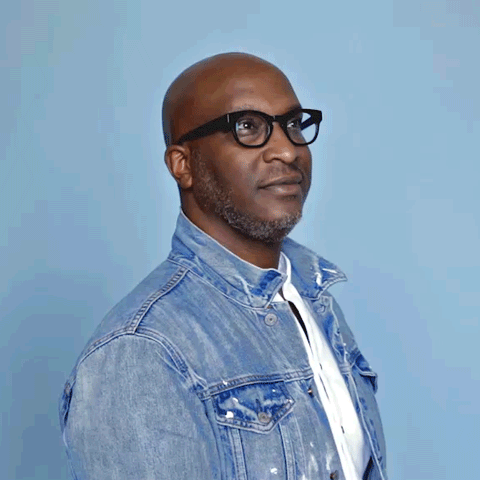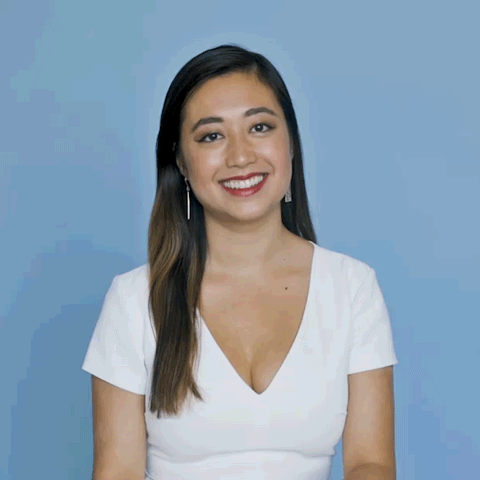 Lisa has a bedside whiteboard that she uses in the early hours of the morning when an idea strikes and the itch to diagram overpowers the need to sleep.
"I'm never surprised if I get a two o'clock, three o'clock, four o'clock in the morning email from Lisa," says Marcus Glover, her mentor.
In one of those early morning emails, Lisa laid out her plans to build a media platform that empowers the next generation of female entrepreneurs and investors. For Marcus, it made a lot of sense. A former digital marketer, the Harlem-born entrepreneur taught Lisa the importance of personal branding and that "culture and conversation precede commerce."
They first met in 2017 at a social impact conference when, by coincidence, Marcus walked into a photo shoot to find Lisa "throwing all sorts of gymnastics moves" for a very excited photographer. A volunteer yoga instructor at Rikers Island Prison Complex, Marcus's initial curiosity quickly turned into admiration when Lisa sat with him for a two-hour bus ride, during which she asked for guidance on effective storytelling and marketing.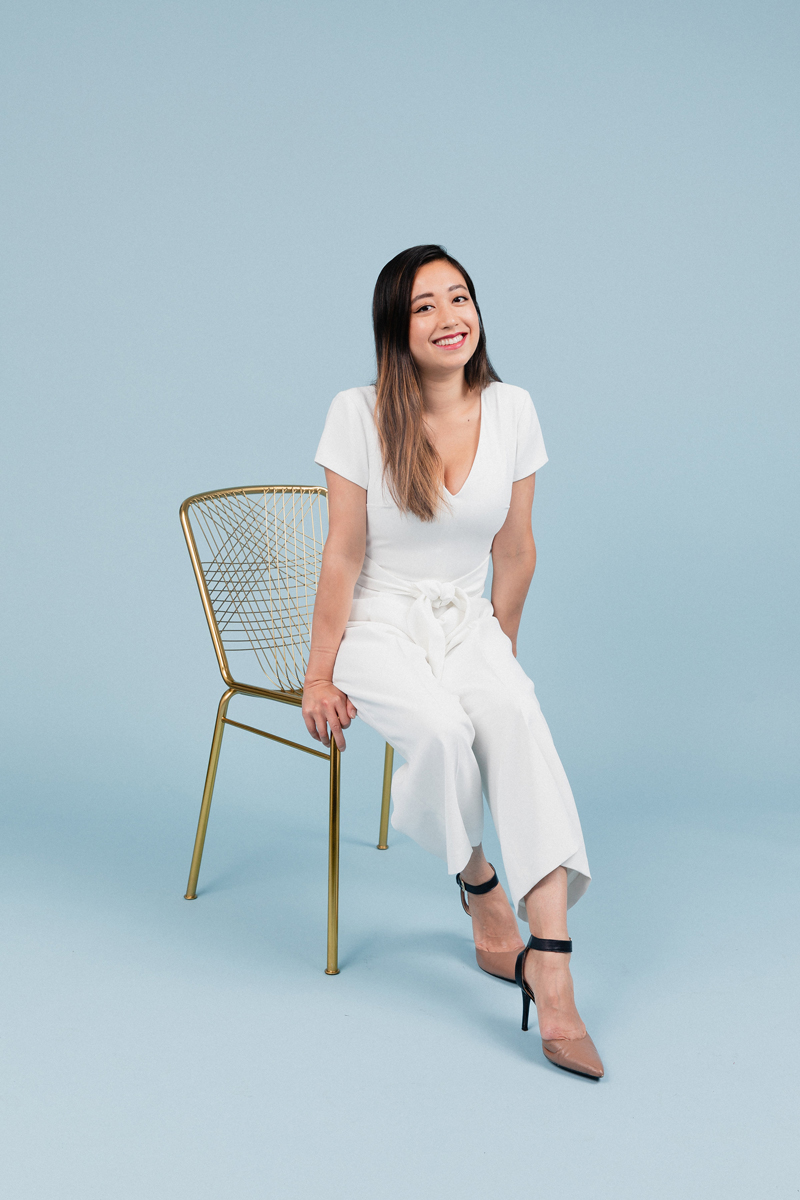 "Lisa is true to the spirit of 'one mouth and two ears'—she's going to listen twice and speak once, she's going to take counsel, take it all in, and then make her final choice."
Marcus Glover, Lisa's mentor
click to hear from marcus glover
"From that moment on, she's never disappointed," says Marcus, who now sits on the board of an investment fund focused on media and tech. "She's a great thought leader who has come along at an important moment in time where women are telling a very different story about themselves and their power—a story that she can affirm."
Her dream of building a media empire was partly inspired by her SheWorx community and partly by the women in Silicon Valley whose stories couldn't garner the support and outrage that celebrities leveraged to kick off the #MeToo movement.
The platform will be effective, Marcus explains, because Lisa is highly empathetic. As an activist for criminal justice reform, a real point of inspiration for him came as she told her story to 80 incarcerated women at the York Correctional Institution outside of East Lyme, Connecticut. Lisa had been inspired to volunteer at the women's prison because of a program at the facility that helps women get second chances. "I saw it as a practice of humanity," she says.
The room, to her surprise, was warm and energetic. Her story was welcomed with cheers and applause.
"I witnessed in Lisa somebody so humble, so willing to admit her frailties and insecurities to create a moment of bonding with these incarcerated women," Marcus remembers. "I thought to myself, 'Here is a woman you can put in rooms with royalty, or in rooms with paupers and you're going to get the same woman who is looking to inspire others.'" ◆