part one
Diana Rau
&
Her Supporting Cast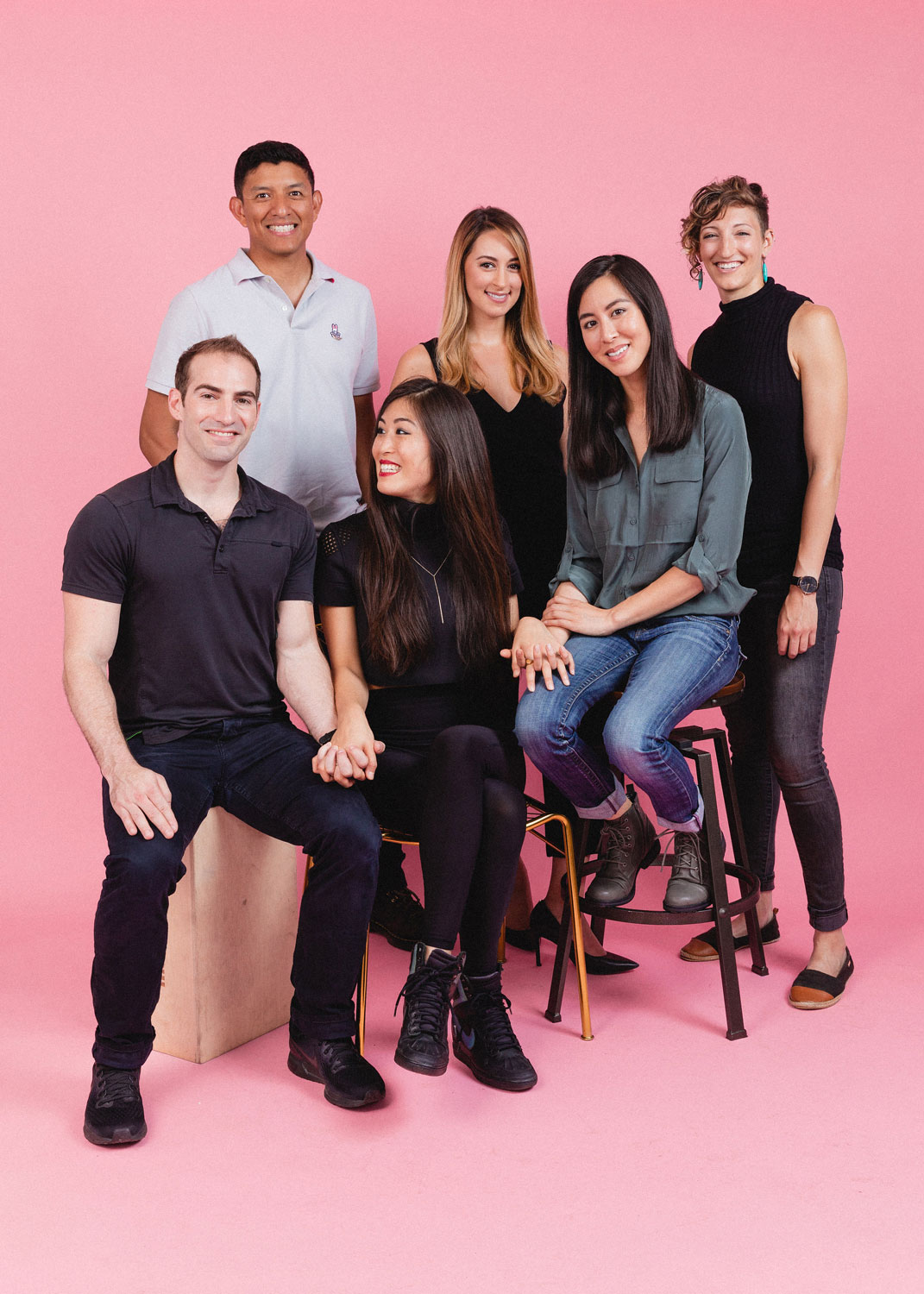 Her supporting cast is a two-part series about successful women, as told by their friends and family. Part one features Diana Rau, an Ohio-born entrepreneur whose path hasn't been linear, but whose commitment to social good has never wavered.
click to hear from diana's supporting cast: beth goldberg
chapter one
A Leap of Faith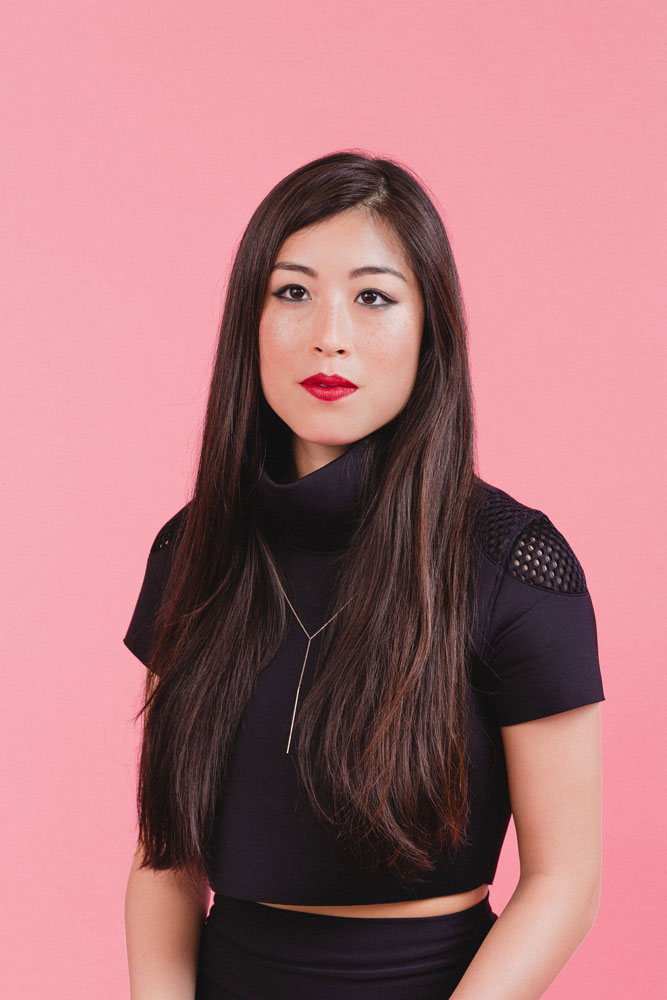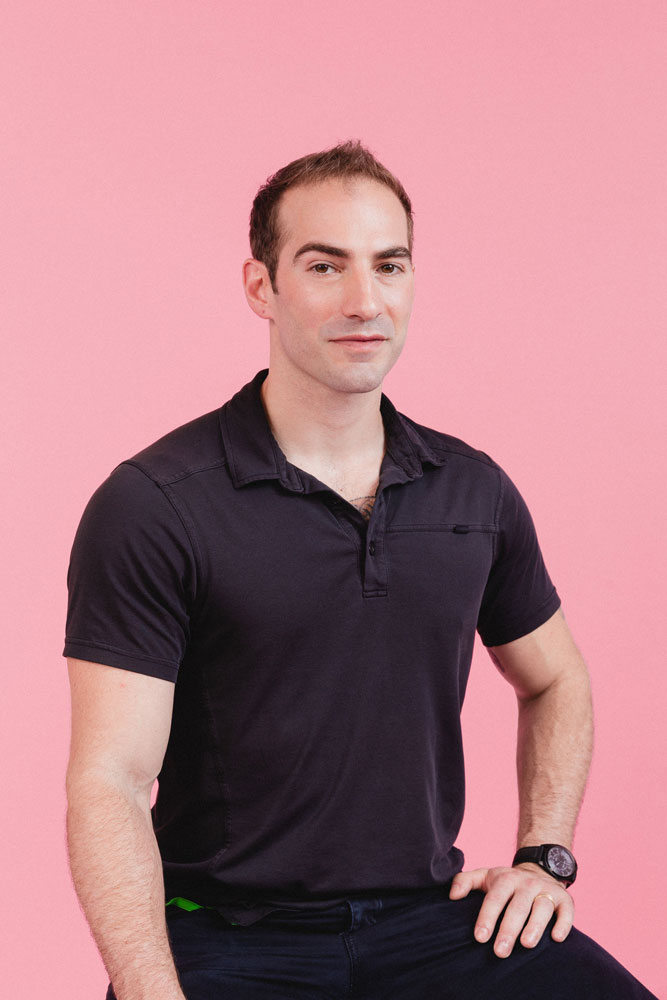 One evening in August 2014, Daniel Rau, a former Marine who was still based in Afghanistan, went out on a limb and sent Diana Tsai a message on LinkedIn. At 24 years old, Diana had three successful startup ventures under her belt, and her inbox was often overflowing—but in a sea of messages, Daniel's stuck out.
Daniel was drawn to Diana's profile tagline: I don't do small talk. And she wasn't bluffing—she immediately responded to Daniel by asking for his 10-year plan. He didn't have an answer, but quickly drafted one and sent it over, which landed him a Skype call. "The call was something like a lightning storm—so many connections, ideas, and inspirations were just sparked through that conversation," Daniel remembers. "There were these definite, immediate soul sparks, and connection on a different level I had never felt before."
In eight months of near-constant correspondence, Daniel grew to become Diana's online confidant and kindred spirit. Diana was eager to learn about the ins and outs of Daniel's post-military experience, and about the barriers affecting military-to-career transition. She wanted to know how that process connected to the greater community of veterans. "I learned that transitioning out of the military is not easy, and that veterans don't have a network to lean on in the commercial world, in the fields they want to enter, and in the civilian world," says Diana.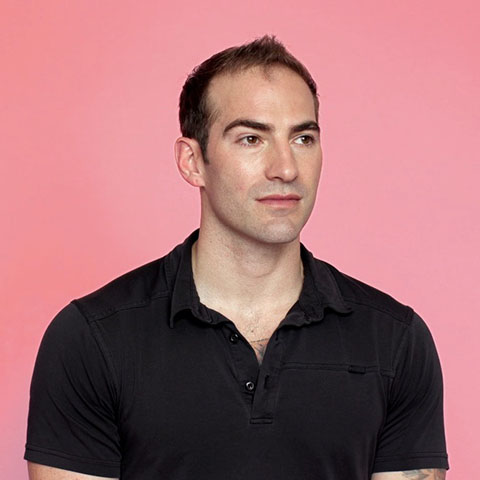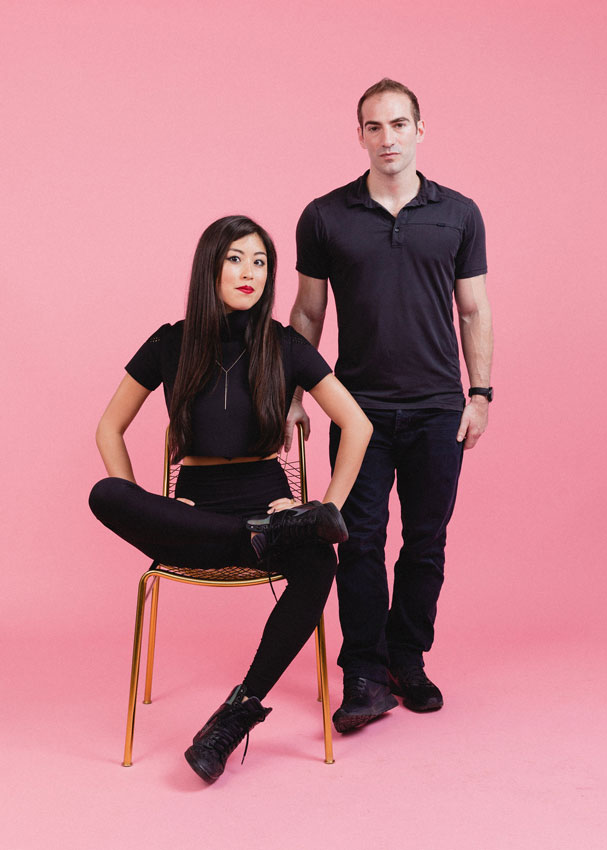 Daniel didn't know why Diana took such an interest in him, but her support was invaluable. It soon became clear that she wanted to do more than just provide a listening ear. The pair began discussing how to help the some 1.5 million American veterans struggling to find work post-service. "We started thinking about what we can do to create a digital platform that enables service members to succeed in their transition out of the military and onward into their professional lives," Daniel says. Inspired by a problem she couldn't ignore, Diana saw an opportunity to make a difference for millions of potential service members, many of whom had become her close friends.
In April 2015, the two finally met in person. In two weeks, Daniel and Diana knew that their connection was real and that they were on to something: He quit his job in Afghanistan and she quit hers in Shanghai, and together they launched a startup mentorship platform called Veterati in Los Angeles. The following year they exchanged wedding vows. "Since then, we've been working on Veterati, and have never looked back," says Daniel. "It's really been an amazing journey."
But for Diana—who wasn't always a risk-taker—it was a bold move that required a leap of faith.
chapter two
Grace Under Pressure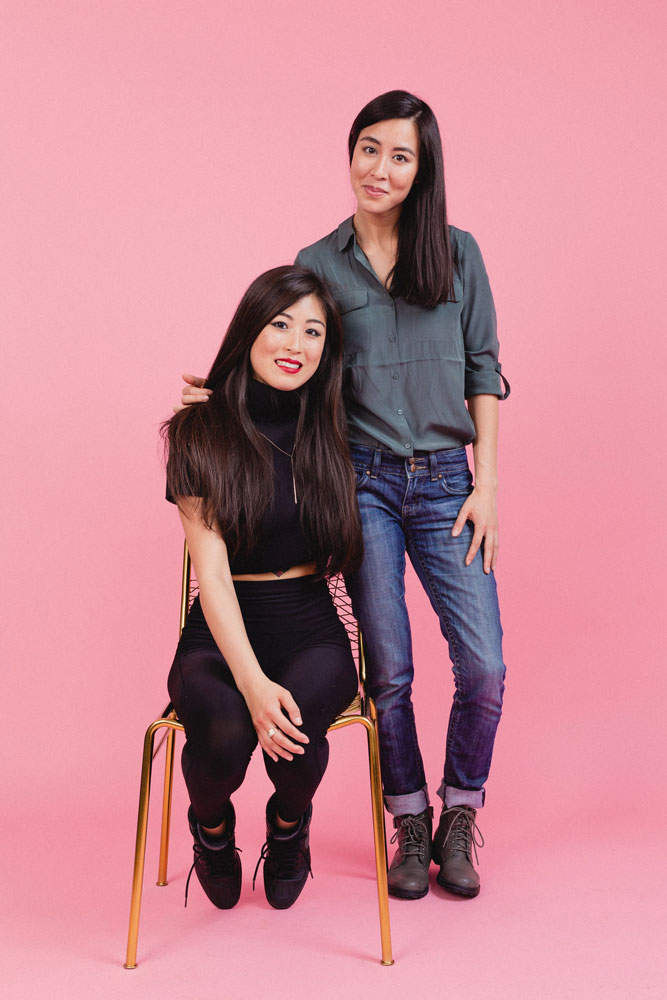 Diana was a 16-year-old living in Arlington, Ohio, when she first decided to get involved with a cause. A studious bookworm with boundless curiosity, Diana would often check out as many as 20 library titles at a time. After reading a 2007 Time magazine feature about the Darfur genocide, she felt compelled to do something. "In Diana's eyes, there was always someone who needed help," says her younger sister, Jane. "She wanted to help everyone. And she wanted to change things."
Jane views Diana's empathy for the people of Darfur as a natural outcome of their upbringing. Born to immigrant parents from nations in conflict (their father is from Taipei and their mother from Shanghai), the girls were used to constant household debates. But words weren't enough for Diana—by her high school graduation, Diana had raised thousands of dollars for refugee women from Darfur. "She spent that summer going door-to-door, washing peoples' dogs, to raise that money," Jane remembers. "That changed the way I looked at my sister. She could find such a small way to make a big difference."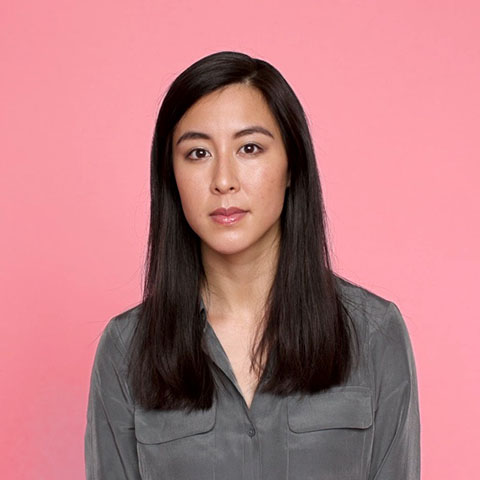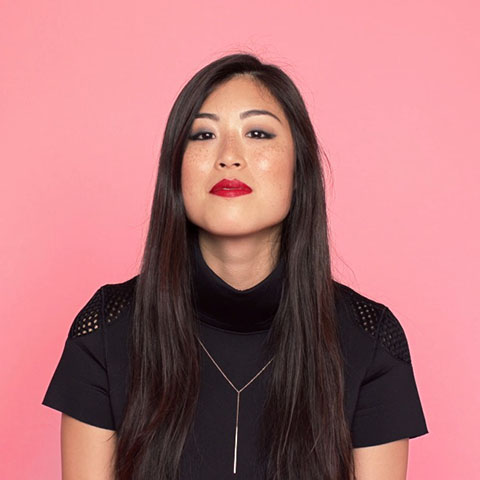 "Diana has triumphed through immense amounts of pressure—she had to strike a balance between making our parents proud, doing everything right, being her best, and being a good sister on top of that."
Jane Tsai, Diana's sister
Diana went on to Georgetown's School of Foreign Service in 2008, with dreams of becoming a politician. "She was just this brilliant, shining star in our family," Jane says. "And throughout, she had to strike a balance between making our parents proud, doing everything right, being her best, and being a good sister on top of that."
It was a lot for an 18-year-old to handle, but Diana was a natural planner; she even had a 10-year plan of her own. She would soon find that the world had something else in store.
chapter three
A New Vision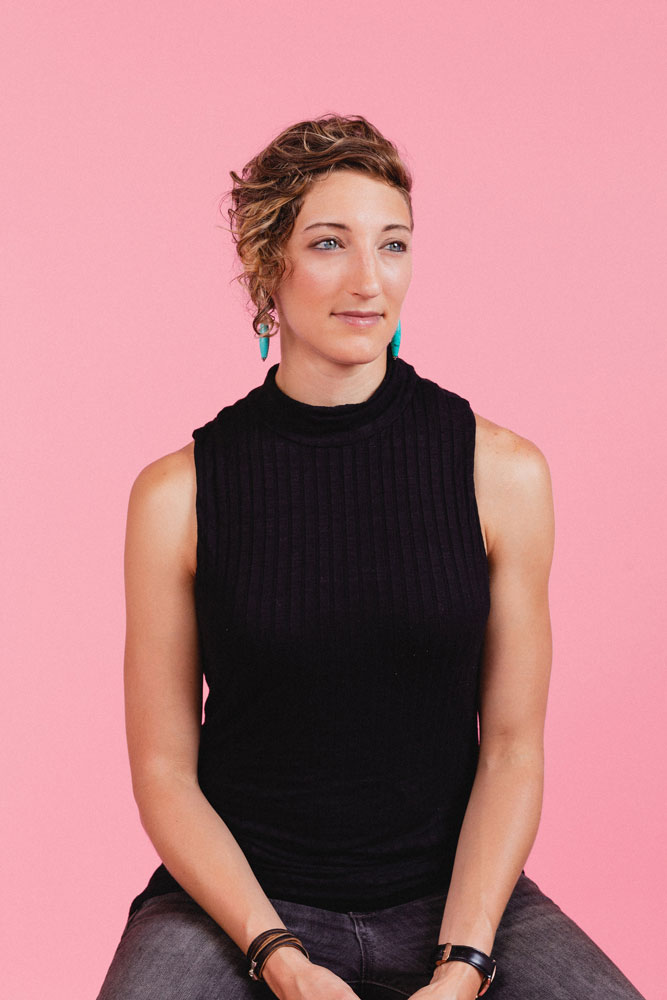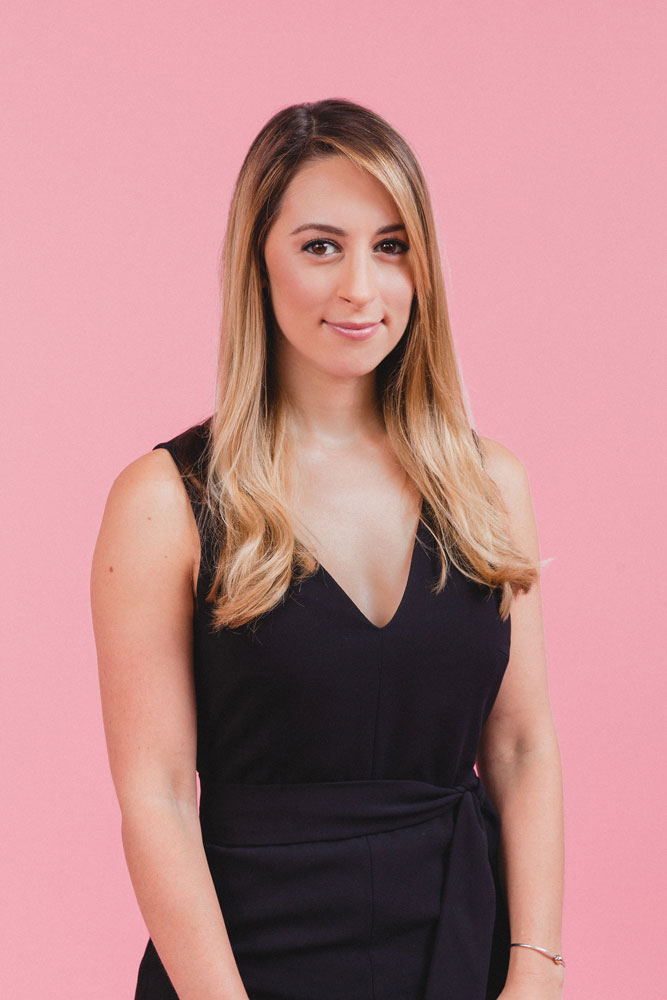 After completing an internship with the Department of Education as a politics student, Diana moved to Shanghai in 2009 in order to study abroad at East China Normal University. "By her second year of college, Diana was starting to realize that traditional institutions and traditional ways of learning and of doing were not going to be a fit for her," says Beth Goldberg, a friend.
As a student in Shanghai, Diana found herself spending time in Guang Fu Xi Lu, a densely packed, low-income neighborhood with poorly maintained housing and no running water. She rooted herself in the community and listened to elders tell stories about the Mao era—and she noticed that many of them had cataracts. From that observation came Blublockers China, Diana's first social impact venture. At 19 years old, Diana led the startup to fund approximately 200 cataract surgeries for the low-income elderly of Shanghai—all while juggling a full course load.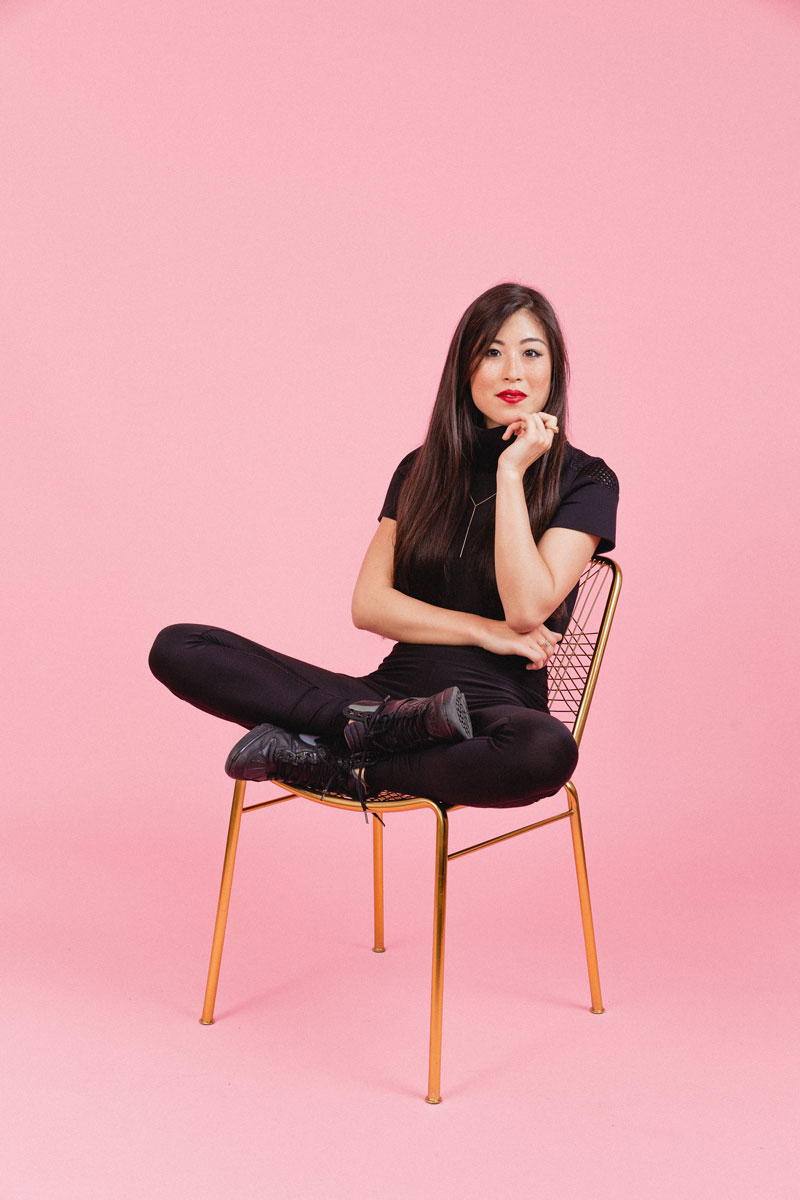 "Diana is very solutions-focused, so there will never be a time where she identifies a problem, whether it's some massive high-level world issue or something in her personal life, and sits back and does nothing about it."
Andrea Ferezco, Diana's friend
Diana's peers were impressed, but not surprised, by her achievements. "Diana is very solutions-focused, so there will never be a time where she identifies a problem, whether it's some massive high-level world issue or something in her personal life, and sits back and does nothing about it," says her friend Andrea Ferzoco. "By the last year and a half of college, Diana was just doing her own thing already," adds Beth. "And she definitely carried on that entrepreneurial spark and fostered it in a beautiful way."
After graduating in 2012, Diana launched another initiative in China, BUNDSHOP, to empower emerging local design brands by supporting them with e-commerce and networking platforms. Working with a team of millennials who had built their expertise from the ground up, Diana's startup was a success, receiving widespread press and acclaim. In that critical moment, Diana realized she had found her calling—in order to truly be an instrument of change, she would have to embrace the risky nature of entrepreneurship instead of following blueprints and 10-year plans.
click to hear from andrea ferzoco
chapter four
A Force of Nature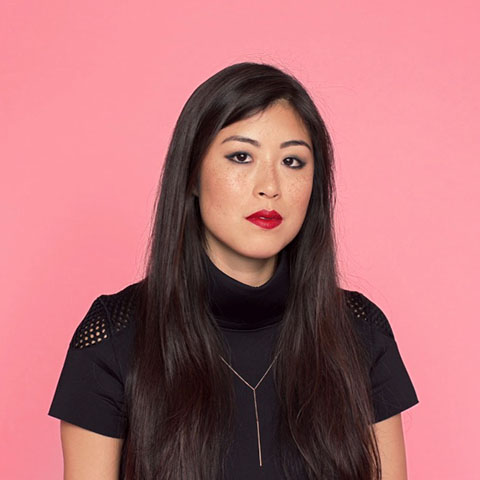 On the evening of Feb. 24, 2015, Jaime Lima was driving through a blizzard in Colorado. Just four days after being discharged from his post as a Marine, he was racing to Boise, Idaho, to witness the birth of his first son. He stopped at a hotel for the night but was unable to sleep. He began poking around on the internet, with his mind racing a million miles per minute. Adding to his stress as an expectant parent, Jaime also desperately needed a job. "I had no idea what I was going to do next with my life," he says.
That is how Jaime found himself in a chatroom for veterans reentering the workforce. The chatroom was Diana's test version of Veterati, and Diana happened to be online at the time. When Jaime told her about the obstacles he was facing, she started brainstorming with him, throwing around ideas about how he could jump-start his career post-service. "Diana had zero expectations, she was just reaching out and asking me, 'Hey, what can I do for you?'" Jaime remembers.
Two days after the birth of his son, Jaime started working with Diana and Daniel to lay career foundations: They connected him with a mentor and helped him receive his license as a life insurance agent. Now, Jaime works as a financial services professional for New York Life. "If you told me this is where I'd be five years ago, I would've laughed," Lima says. "Veterati's changed my life, and it's a beautiful thing."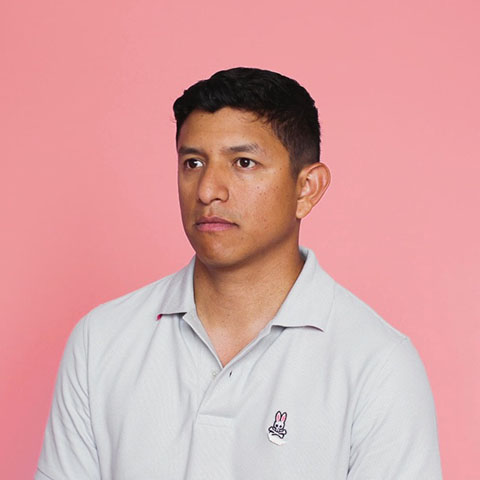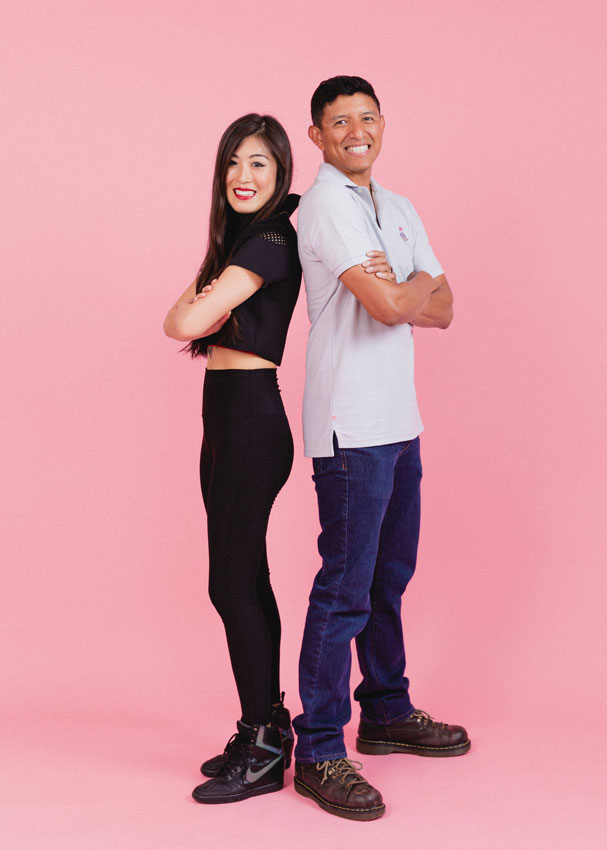 Stories like Jaime's fuel Diana's work, while grounding her in a cause. Veterati now works with partners like Amazon, Verizon, and the USO, and has facilitated free mentoring connections for more than 10,000 veterans. In 2018, at 27, Diana was named a Forbes 30 Under 30 Social Entrepreneur.
But Diana doesn't measure her success in accolades or profits, but rather in the number of lives she transforms. As for her next 10-year plan, Diana admits that she has officially retired the concept.
"It's become a part of my life to know that every single day I have a goal to make a difference in someone's life and make an impact," Diana says. For the first time, she feels completely grounded in the present moment. "It's become this muscle that I don't even feel working anymore—it's become a part of who I am. It's like breathing." ◆