Photography by Edwin Tse
Kasi Lemmons wants to make sure she's getting her point across. She's eloquent and measured in her speech, and she's not afraid to take pauses to turn words over in her mind before responding to a question. Every so often, she interrupts herself to ask, "You know what I mean?" and the question isn't a placeholder. It's a genuine marker of her warmth and intelligence; it's also a gentle but clear-eyed way of making sure we're paying attention to what she has to say.
That desire to say something and to have it heard has taken her on a journey from her beginnings as a young actress to her status as an acclaimed director, a singular writer, and a teacher. She thinks of herself as a storyteller above all; she defines herself by an innate need to express herself.
"I have to really, really become obsessed with a story or a character," she says about the stories she chooses to tell. "The spark of whatever it is kind of eats away at me until it needs to be expressed."
"I was a writer and actor, and the marriage of acting and writing was going to be directing."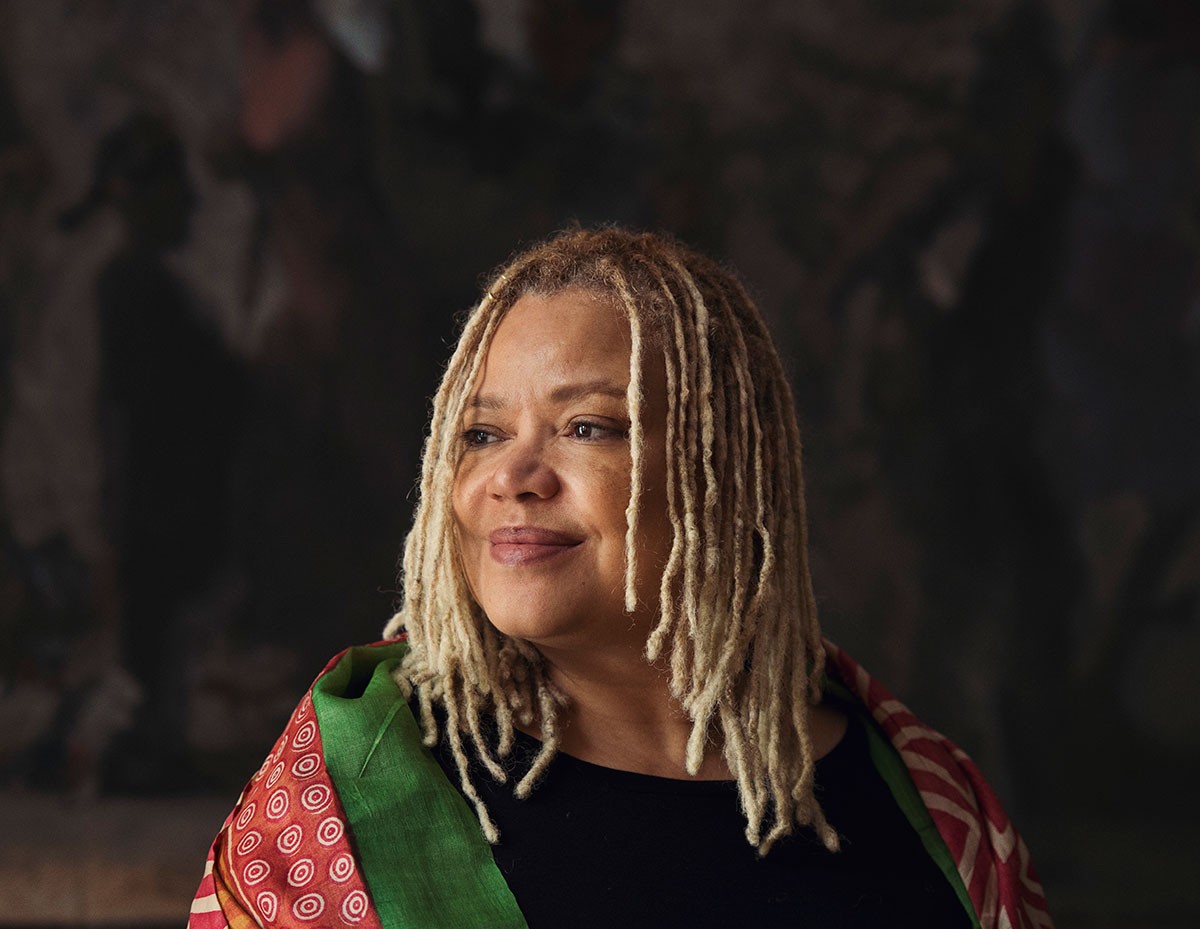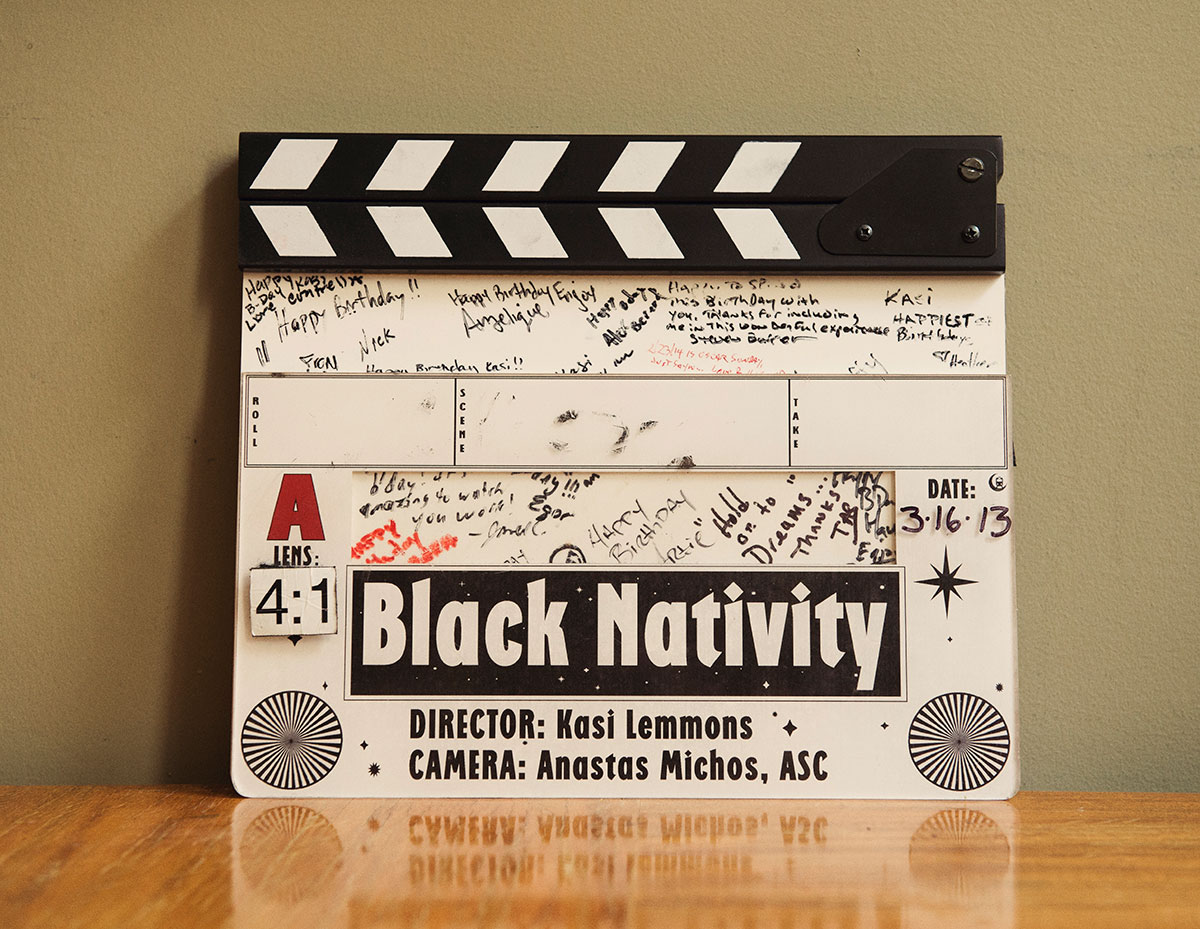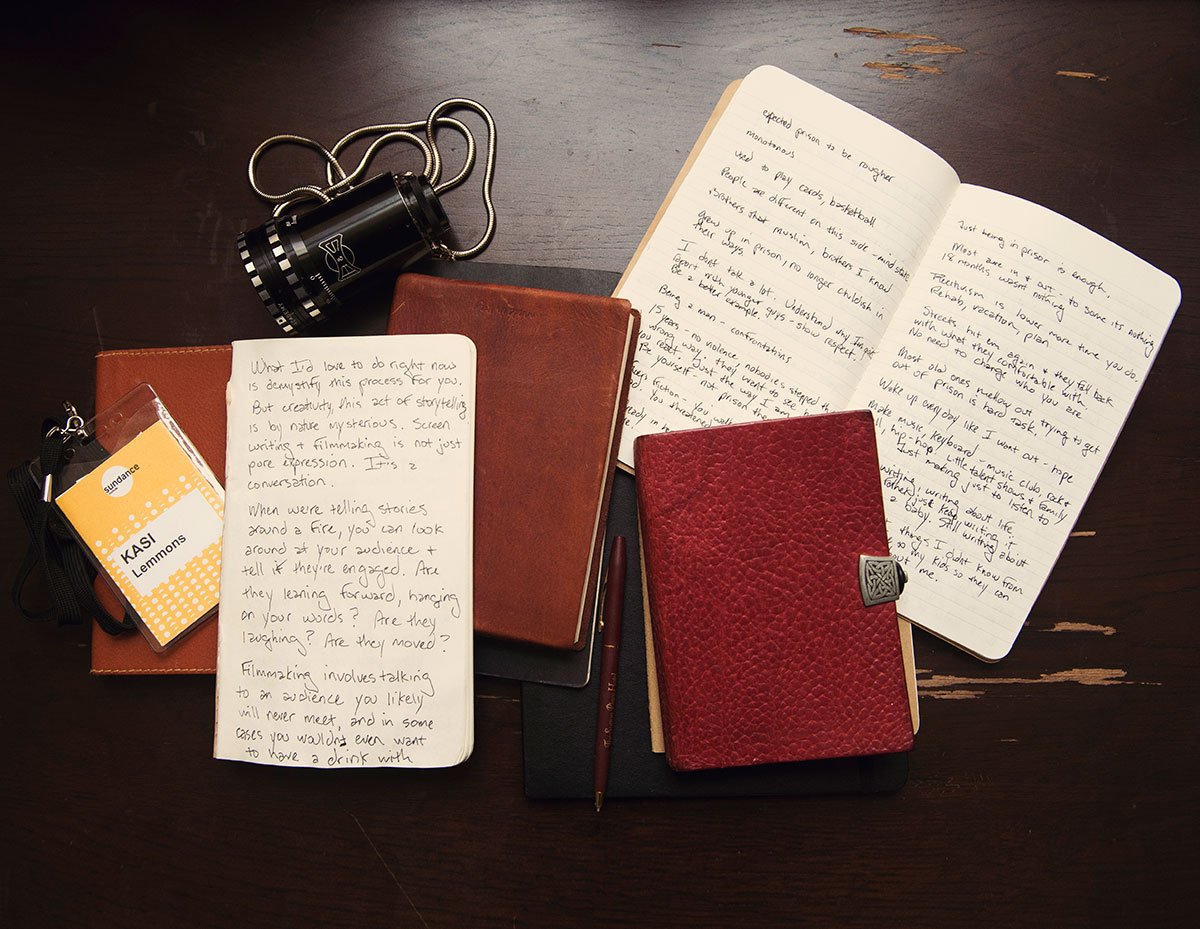 Her advancement into writing and directing wasn't something she planned, but she realized, even as she was landing acting roles in movies like Spike Lee's School Daze and sharing the screen with Jodie Foster in Silence of the Lambs, that she had always channeled her creativity in more ways than one. "It happened," she says. "It unfolded in ways that I couldn't have predicted. Looking at it in retrospect, I can say these three things were married and this was a future that was inside of me from the beginning. I was a writer and actor, and the marriage of acting and writing was going to be directing."
For Lemmons, the progression of her career was the natural conclusion of a childhood in Boston theater, film school in New York, auditions in L.A., and years of constant writing. Even if it was natural, however, the journey wasn't—and still isn't—easy. The door to show business is generally unyielding for any hopeful: For a young woman of color, the odds of breaking out into the mainstream are even slimmer.
But Lemmons didn't dwell on her odds, and instead took the barriers that rose in front of her as challenges that she could surmount, as long as she was willing to persevere. "What am I going to do to get on their list?" she remembers asking herself. "How can I convince them that I'm smarter than everybody else, and more prepared? It was motivating to me."
Being a woman of color in a field predominantly white and male came with its creative advantages, too. Lemmons knew that she had stories to tell, with unique perspectives and voices, that hadn't been brought to Hollywood yet. Her writing and directorial debut, Eve's Bayou, is an unsettling and beautiful story about one Louisiana family's series of revelations: It's complex, mystical, and doesn't easily lend itself to categorical definition. Critics gave Eve's Bayou overwhelmingly positive reviews, and the film itself, along with Kasi and its performers, were nominated for and won several independent awards. The next film she directed, The Caveman's Valentine, starred Samuel L. Jackson as a homeless man in New York who sets out to solve a murder, all the while battling with hallucinations and mental illness. Lemmons clearly doesn't shy away from complicated material: It's rather what she's most interested in.
"I had a big dream that I was very intent on vigorously fulfilling," Lemmons says. "That's the way I lived it: I'm an artist. I know my history, I know my roots, I know I can be an artist. Of course I'm a minority, but that makes it interesting. You know what I mean?"
But Lemmons acknowledges that no matter how interesting a story is, there are expectations in Hollywood to stay within the dominant cultural language. She remembers that scripts she wrote featuring predominantly white characters were more readily received, and that moving through Hollywood meant moving through a series of "endless boys' clubs." She found that, for the most part, the people who ruled Hollywood production were largely interested in stories with characters in whom they could see themselves: "They naturally gravitate towards each other without even thinking about it."
Lemmons believes that the lack of representation of women and people of color in film and media is something that has to be actively addressed—institutionally and on an individual level. Only six of the top 500 box office films of all time feature a protagonist who is a woman of color; only nine percent of the top 250 domestic-grossing films of 2015 were directed by women.
"This was an evolutionary thought of mine: We have to be a little bit more aggressive and more overtly supportive of each other," Lemmons says. "We have to be more willing to say, you know what? Look at this picture, what's wrong with this picture? If you don't see it, I'm going to tell you."
And she also looks towards the future—the next generation of filmmakers and artists, many of whom she advises at Sundance, at New York University's Tisch School of the Arts, and at Film Independent. "We're all conducting our own revolution," she says. "What are we going to do about women working in the industry? My way of dealing with it is to teach."
As a teacher, she has the chance "to help participate in the education of women filmmakers and interesting filmmakers and filmmakers of color," and she describes that experience as a way for her to live in an optimistic future. "I want them to be inspired, to stay positive and focused, because that's what it takes," she says. "It's perseverance and stamina and a love and interest in the process."
"I really live the life that I want to live, and that is success to me."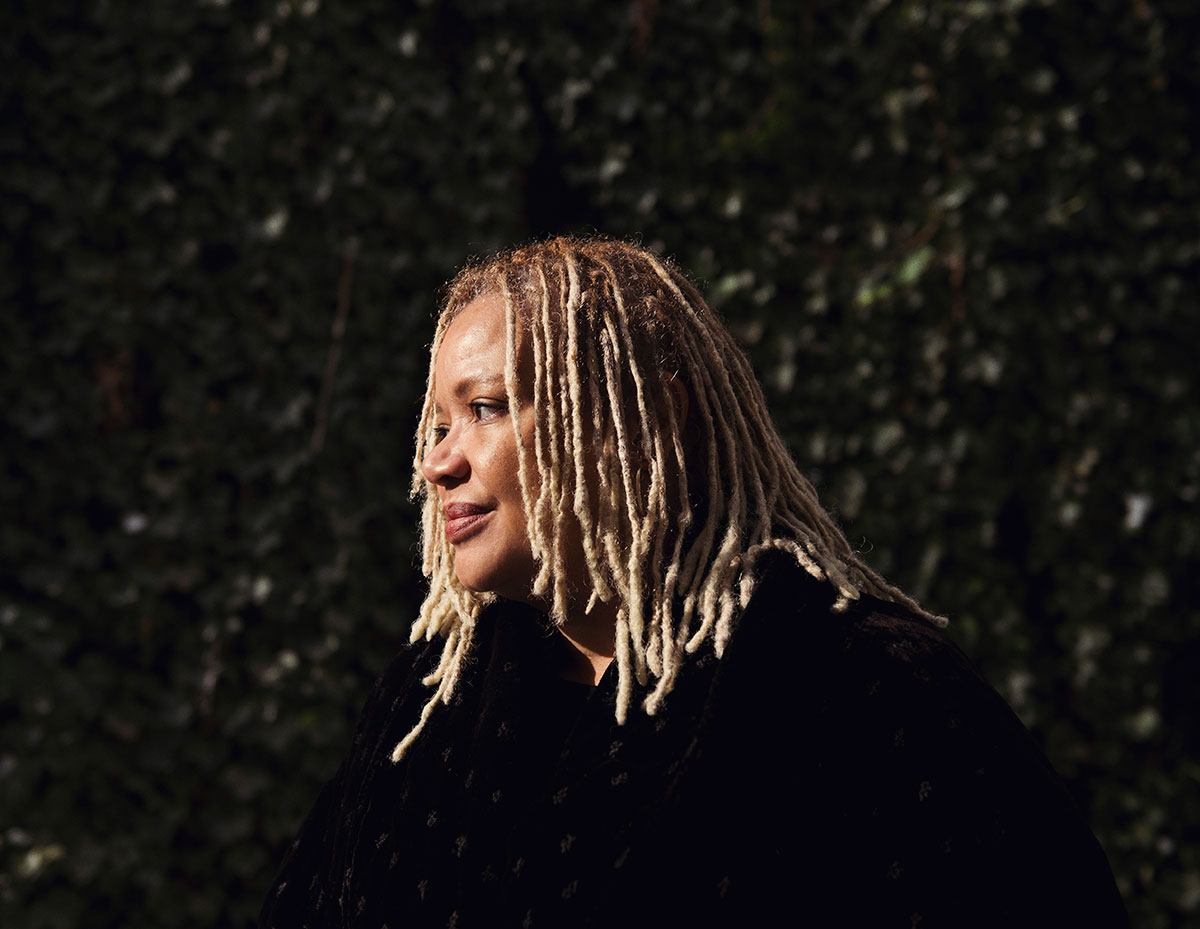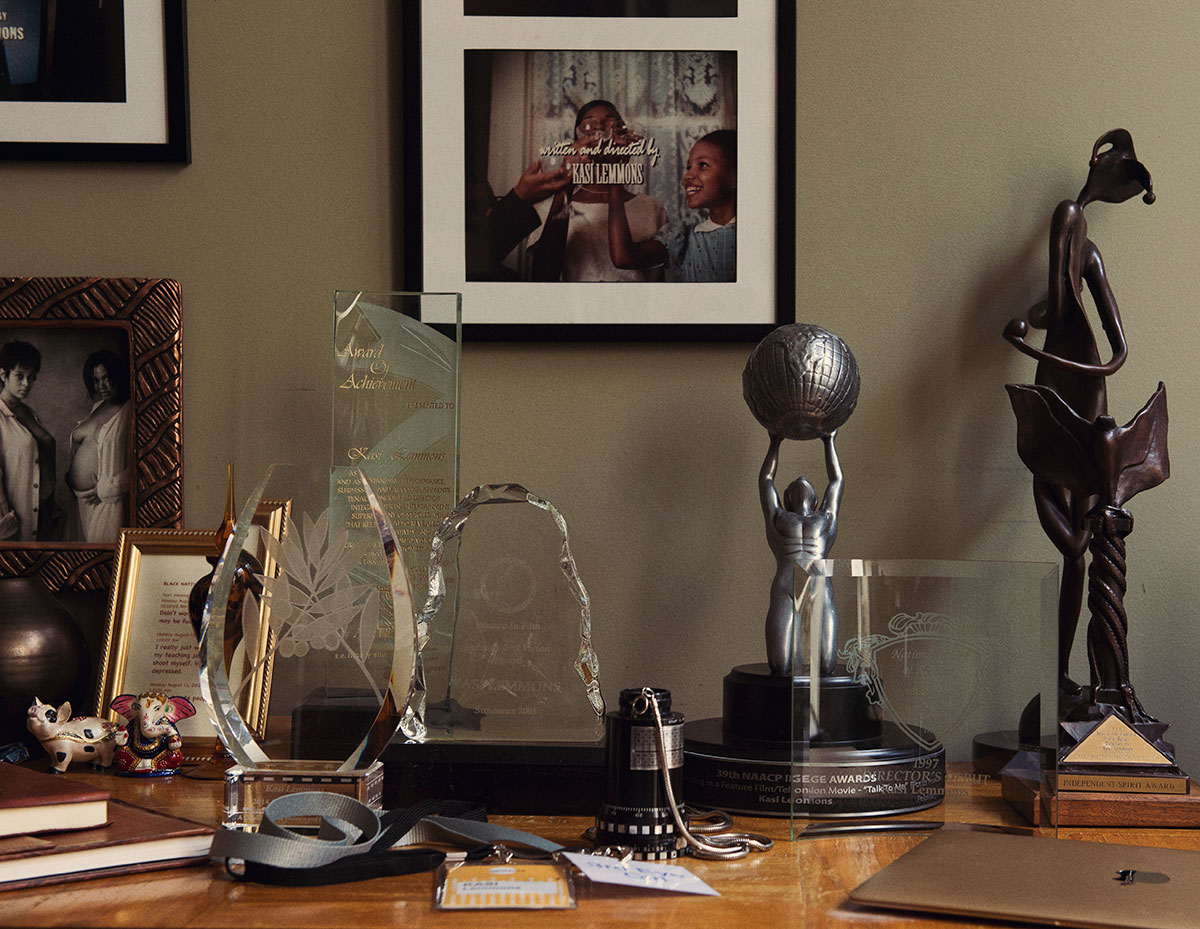 Success in her industry is rare, she notes, which is why a genuine love of the artistic process is necessary to anyone embarking on a career in filmmaking. But success is subjective, and Lemmons' definition of it has evolved over the years. Fresh out of film school and going from audition to audition, she dreamed about being a mainstream name and starring in big-name box office films. Later, as she became more immersed in writing and directing, nominations and awards beckoned.
She achieved those things, ultimately, through a combination of firm dedication to self-expression and willingness to keep her hands in the process. But after Lemmons became involved with teaching, and after having children and raising a family, success came to mean something a little more abstract. "Maybe I'll never make a lot of money, but on the other hand, I've never done anything else [besides filmmaking]," she says. "Even teaching: I choose to teach, I don't need to teach. So I really live the life that I want to live, and that is success to me."
Lemmons isn't done yet. She just signed a deal to direct an adaptation of The Other Wes Moore, a New York Times best-selling biography, for HBO, and she's determined to keep writing and telling the stories that matter to her, the way she thinks they should be told.
"[These stories] are what I really want to say in a life-mission way. I still believe, more now than I did then, that I can write anything and I might write anything. You can't hold me to one subject or one culture in terms of my art," Lemmons says. "You know what I mean?"∎