As the city of Detroit filed for bankruptcy in 2013, its economy and top industries failing, another very real darkness spread over the city: With no money to cover power bills or repair light poles, 40 percent of Detroit's streetlamps were out. Light is one of the most important elements of a successful city. Without it, personal and public safety are threatened. Businesses feel the impact when people do not want to leave their homes at night. Growth becomes an afterthought, as all attention turns instead to simply getting by.
The city's Public Lighting Authority (PLA), an agency authorized by the State of Michigan and formed in 2013 in response to the Detroit emergency, recognized this impact and proposed a transformative project: to repair and install 40,000 new lights by the end of 2016. Bringing light back to the streets of Detroit required collaboration from the PLA, residents, and business owners, but first, the PLA needed a partner that could provide an unprecedented push from the initial funding to the installation and beyond. It was only when Citi pledged $60 million to the goal that it started to become a reality.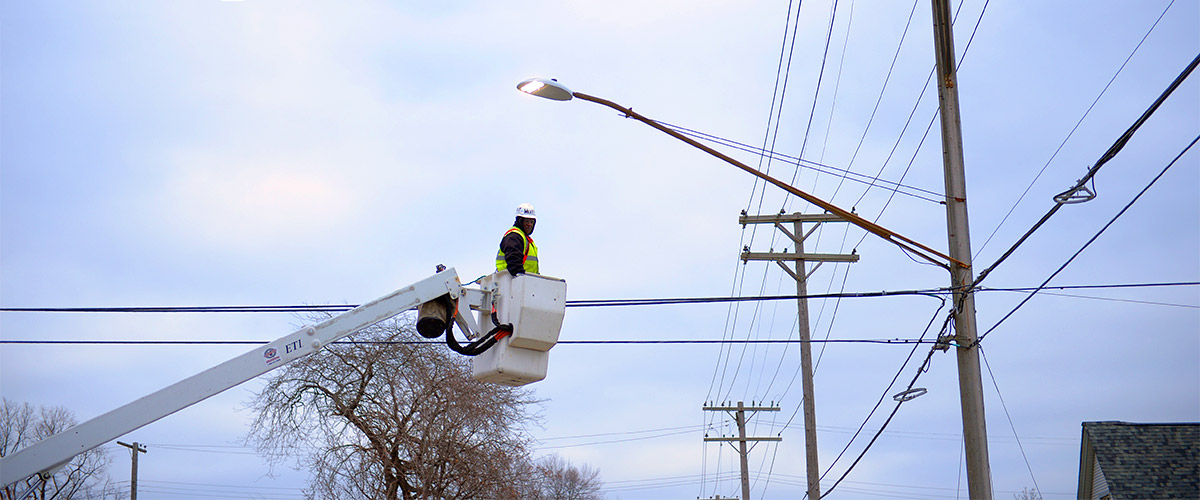 Coming Together to Light One Avenue
As the lights went out around Detroit, entire sections of the city became desolate after dark. "A lot of people would only see from the headlights on their cars, even though you were near a city," said longtime resident Joe Gappy, who has owned the Prince Valley Market in Detroit for more than 40 years. The dark, he said, made the area feel even more like a "no-man's-land."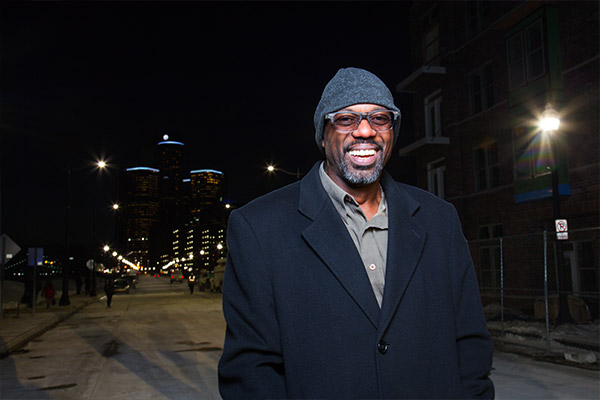 "Michigan Avenue is a long stretch. It's dark, and because it's dark, it's a little scary," said Gappy. "Those years definitely affected the business." Gappy knew about the PLA project, but he was never sure when or if the lights would actually come back on. He decided to supplement the city's work with some of its own, installing eight new light posts in the supermarket's parking lot.
Gappy's timing was fortuitous. By the end of 2015, the PLA was operating six months ahead of schedule, with an additional 10,000 streetlamps installed—a quarter more than planned. Speeding up the process brought light back to Michigan Avenue just one week after Gappy installed his own new light posts. "It was a funny thing," he said, "but it was a breath of fresh air, for the street and for us, to have real lighting."
Residents who moved away are now coming back to the area and fresh new faces roam Prince Valley Market's aisles. "I think people feel safer," said Gappy. "It's just so much more inviting and welcoming. That warm, fuzzy feeling about what the city's becoming—that's slowly tripping our way."
Looking outside the store offers a daily reminder of the progress that Detroit is making. "You're starting to see less 'For Sale' signs on Michigan Avenue, and you're starting to see new people moving in," he described. "It just feels good for the city. This is where the city's going to go in the future, and it's going to grow, and become better than what it was."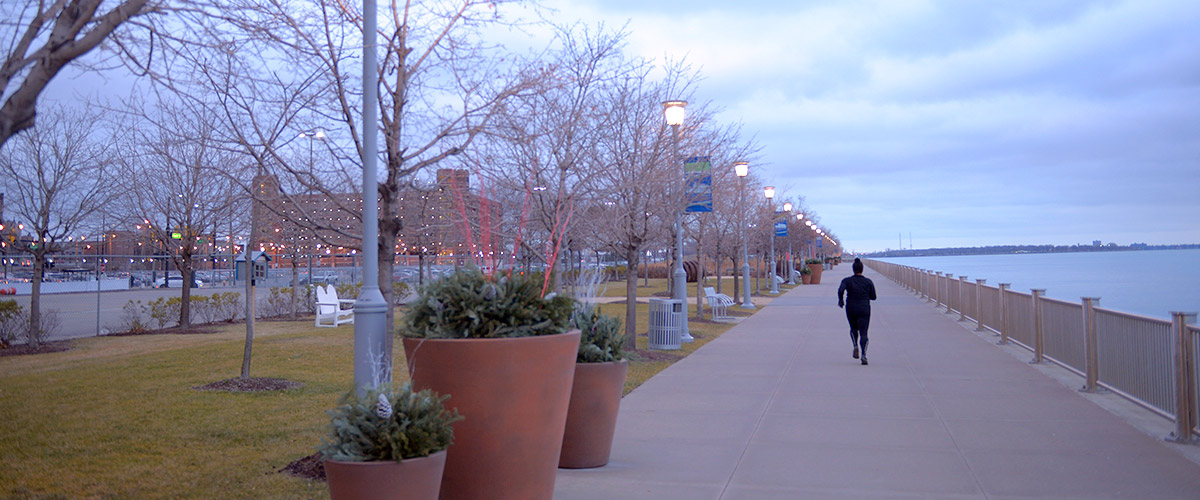 Funding a Bright New Detroit
From the start, the project's ambition required that people put their heads together. "We were putting together the balance of the financing… while Detroit was still in bankruptcy," said Tom Green, head of the Infrastructure Finance Group at Citi, noting the considerable risk both the city and investors had to think about. "Our role was to try to get tough deals done, and to try to think creatively."
The initial $60 million came from Citi's own balance sheet. Then, with renewed confidence from investors, the bank focused on crafting a financial structure that wouldn't drive Detroit deeper into debt. This eventually translated into $185 million in bond funding for the PLA, $20 million beyond the project goal.
"It was important to view… [the city's] existing base of investors as partners in solving a problem," Green explained, adding that there was "a real coming-together" around the project, where all sides realized what a "tremendously important thing we could be doing here" —not just for the city of Detroit, but also for the people of Detroit, in their everyday lives. He had a chance to see the results in action in 2015, and noted that this is only the beginning of change throughout Detroit.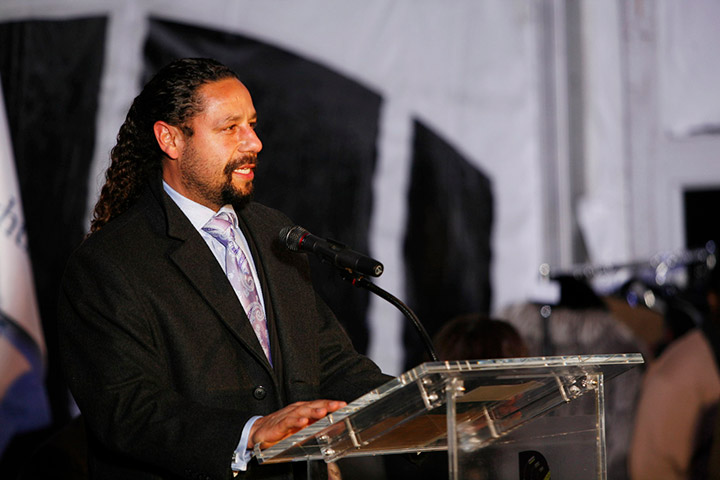 The project installed or fixed 65,000 streetlights over the last two years, nearly doubling the 35,000 initially affected and delivering significantly more than the original 40,000 goal.
"If you go out there now, there are people on the streets, there are cranes in the air—there's such a great sense of optimism about its recovery, compared to three, four years ago," he added.
"We often talk about the 'mega-projects,' but to actually do the things that help everybody in the communities within the city… that can have a much greater impact on the day-to-day quality of life," said Green. "For Detroit, it was the lighting."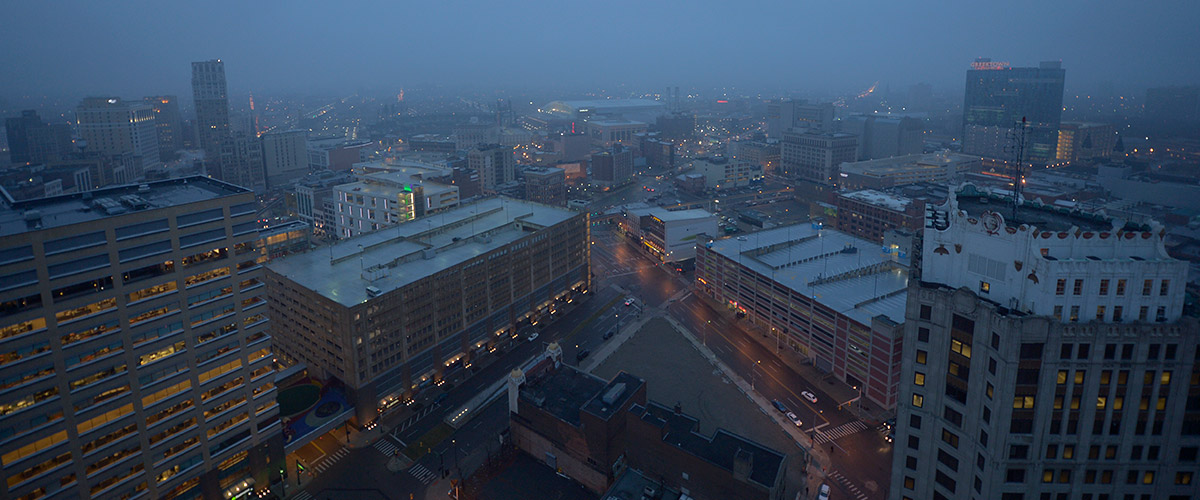 The New Lights on the Block
A year and a half ago, Detroit resident Minnie Ramirez was working at a medical facility only a block away from her house. Only a block, and yet she never walked home. "It was really scary to be out there," she admitted.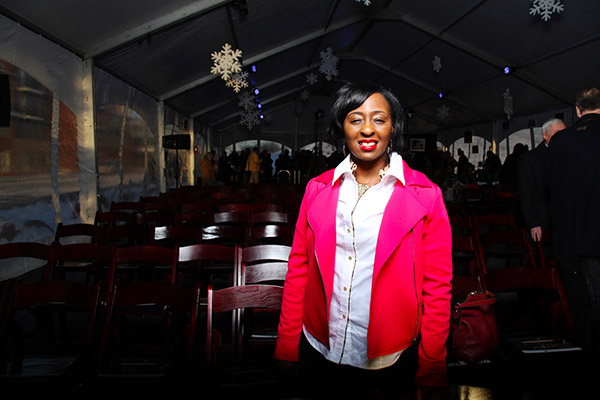 The lack of light invited crime to the block, she said, and left her ill prepared to protect herself or even report crime to the appropriate authorities. "When you call 911, they're going to ask you, 'Can you describe the person?' Well, how can you describe them in the dark?"
The situation forced Ramirez to drive to work, despite living so close. She and her neighbors attempted to compensate for the lack of light by shining floodlights into nearby allies and leaving porch lights on. Still, it's not the same as a well-lit street.
When the PLA's new streetlights kicked back on a few months later, Ramirez felt that the city had "followed through" on its promise. "We were so happy to see that light," she gushed. "We're more at ease, more comfortable. I can see what's out there before I even open my door. We're able to do more things."
Not to say the neighborhood is suddenly perfect. "You still live in an urban city, you still have to take care of yourself, and look around, and do what you have to do, but the lighting does help a lot," she said. There's merit to her thinking: Burglaries, larcenies, and other petty crimes in Detroit were down 18 percent in 2015, the second year of the PLA project.
As for her once-dreaded commute home, she added, "I'm able to walk around now, on that block. I'll even take my grandson walking. I feel empowered."