Helping Refugees Find Economic Opportunity, Across Borders
Amidst a swell in global conflict, global educational and work training initiatives are key to alleviating poverty.
In eastern Nigeria, near a bend in the Benue River, a young woman named Melody is learning how to write a business plan. She has spent several months completing a program called Rescuing Futures, an urban initiative developed in partnership with the Citi Foundation and the International Rescue Committee (IRC), which trains young people to embark on entrepreneurial careers and supports them in starting their own businesses. Rescuing Futures is part of Citi Foundation's Pathways to Progress initiative, which tackles barriers to youth employment around the world.
Melody was one of the first people to enroll in the program. She had always been the head of her family, looking after her brothers as well as caring for her own children, before her husband got sick and her family was displaced due to Boko Haram's increased presence in her native Borno State of Nigeria. Women often have to face particular challenges when they are displaced, which is why one of Rescuing Futures' missions is to empower women entrepreneurs and give them the tools they need to become local business owners.
Melody's story is not uncommon—there are currently 68.5 million displaced people in the world, including 25.4 million refugees and 43.1 million internally displaced people, or IDPs, who have been displaced from their homes but remain inside their own countries. This growing population is largely the result of the increased severity of global conflicts over the past 10 years.
According to a new report supported by Citi and Unilever and published by the International Rescue Committee (IRC) and the Overseas Development Institute (ODI) titled "SDG Progress: Fragility, Crisis and Leaving No One Behind," displaced populations experience high poverty rates relative to their countries' pre-conflict poverty rates. The primary source of this poverty is their inability to participate and compete in formal labor markets. Some 60 percent of the world's refugees with known locations reside in cities as opposed to camps, while a significant number of refugees and IDPs reside in politically and socially fragile, conflict-ridden states. Refugees and displaced people across the globe also suffer from poorer health, less access to education, and greater difficulty securing a livable income than those able to stay safely in their homes, according to the report.
More on Refugees
---
There are currently
68.5 million displaced people,
including
25.4 million refugees
and 43.1 million people who have been displaced but still live in their native countries.
---
These sobering statistics mean that refugee crises—like the one we are currently facing—imperil the Sustainable Development Goals set by the United Nations to reduce poverty and protect the environment by 2030. These targets include specific metrics for improving access to education and reducing inequality, among other objectives. Without the concerted efforts of the international community to address the needs of people caught in crisis and to measure the impact of this support, we will not achieve the SDGs for all, and the gap between this marginalized group and the rest of the world will grow.
Zeina Shuhaibar, a technical advisor at the IRC, said that in those kinds of contexts, it's especially important for refugees and displaced people to find employment or projects or other ways to integrate into new communities and form bonds with neighbors. That's why programs like Rescuing Futures, which also includes local youth from low-income households in their initiatives, are vital.
"Employment support and longer-term work with displaced populations goes beyond what you think of as traditional humanitarian aid," Shuhaibar says. Since the program is a public-private partnership between IRC, Citi Foundation, and Citi, she says that not only does the IRC benefit from Citi Foundation's financial support, but it can also tap into Citi's network and expertise.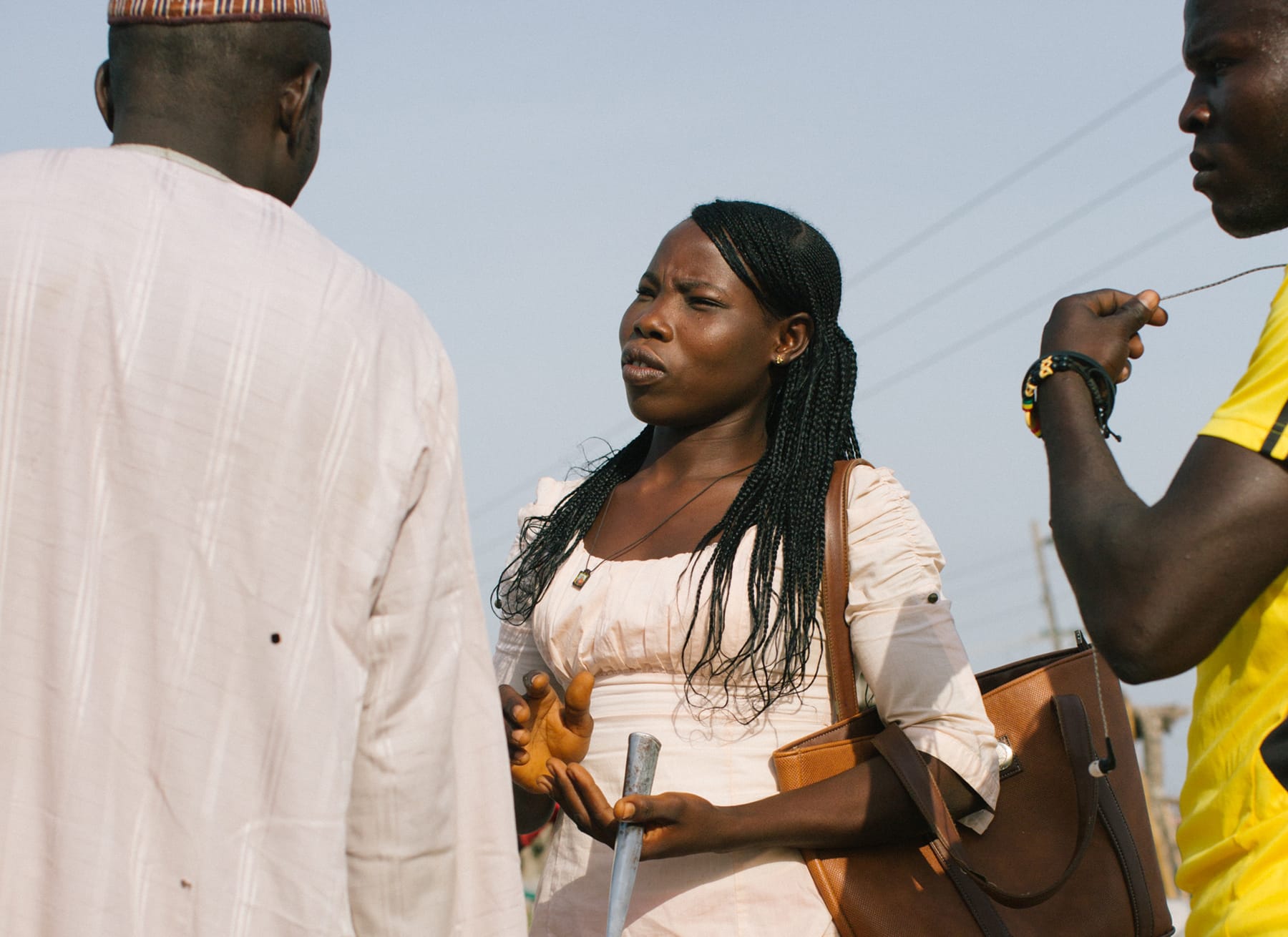 There are also initiatives that recognize how varied and diverse the educational and workforce needs of refugees are: Youth-targeted programs like Innovating Across Boundaries recognize that families like Melody's often need other forms of specialized support. More than half of the world's refugees are children, and will bear the trauma of displacement for the rest of their lives—yet only 23 percent of refugee adolescents are enrolled in secondary education, compared to 84 percent globally.
More on Refugees
---
Lebanon, Jordan, and Chad
host the greatest share of
refugees
in the world.
---
Facilitated by the Karam Foundation, Innovating Across Boundaries gives high school students in the U.S. and Turkey—including Syrian refugees—the chance to learn coding and robotics. The project was funded by the Stevens Initiative, which is administered by the Aspen Institute and sponsored by the U.S. Department of State and backed by funders like the Bezos Family Foundation.
"We really try to work to build people's opportunities so that they're contributing positively in their economic environment," Shuhaibar says.
By bringing together students in both countries to work together over an online platform, Innovating Across Boundaries facilitates a few hours of live video meetings each week, focusing on encouraging critical thinking and building sought-after skills that aren't site-specific. One of the first sessions asked students to examine and redesign prosthetic solutions for real patients who were victims of the war in Syria.
"Young people—teens especially—are developing their own identities, hopes, fears, and aspirations, and it's a very vulnerable period for anyone," says Karam Foundation founder and chief executive Lina Sergie Attar. "On top of this, young refugees face the long-term trauma from war and subsequent displacement. Just maintaining their hope for the future is a daunting task."
More on Refugees
---
Half of school-age
refugee children
do not receive any education, and refugee children are
five times more likely
to be out of school than their
non-refugee peers.
---
Both programs are focused on individual entrepreneurs—the work of those individuals contributes to achieving the overall goals identified by the international community to improve the living conditions of people everywhere. Today, a Rescuing Futures cohort is working on refining their ideas for launch: A man from the Ivory Coast wants to open the city's first Ivorian restaurant in Athens. A woman from Afghanistan will start selling handmade bags and jewelry. A woman from Tunisia plans to open a multicultural bar. A man from the Western Sahara wants to open an African dance-inspired gym. And in Amman, Jordan and Athens, Greece, city-wide strategies for resilience include measures to bring young refugees and migrants into job fairs, municipal planning, and more.
"That's why it's so important to intervene now, and connect refugees to something better," Attar says.
Continue Reading
Article 01
---
Sustainable Development
From New York City to San Francisco, architects and city planners are going green to address the housing crisis.
---
Article 02
---
American Trade
As goods and services become more intrinsically tied, economists and policymakers look to the future.
---
Article 03
---
Changing Employment
Traditional jobs are increasingly giving way to technical ones. How can we empower employees to take advantage of that—and how will it boost our economy?
---
Article 05
---
Equal Education
By making education accessible to all young women around the world, we not only shift perspectives—we make communities and the global economy stronger.
---
More on Citylab
---
Job Training
From Los Angeles to New York, innovative institutions are paving the way in workforce training, and providing jobs and services for communities in need.
---