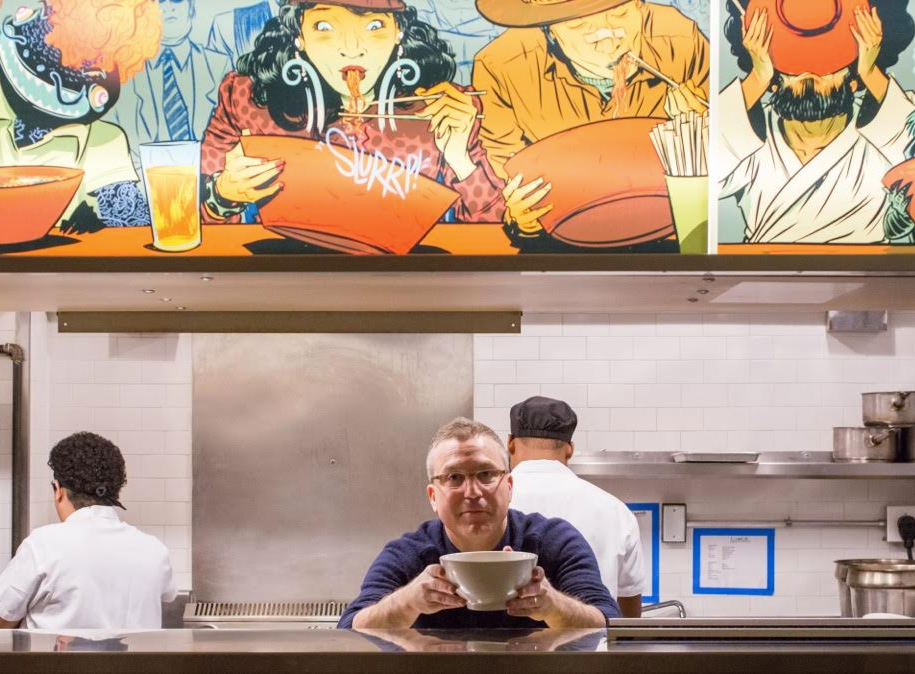 LEAD PHOTO COURTESY OF IVAN ORKIN
The American grew tired of explaining how he came to open a ramen shop in Tokyo, so he hung a sign in the window: "I saw Tampopo in college and it made a big impression on me." Nobody questioned the explanation. If the Japanese movie's ode to the noodle could convince Roger Ebert to recognize the cult of ramen as a "gastronomic religion," surely it could inspire a foreigner to make the pilgrimage. Ivan Orkin just happened to be the first to commit so fully.
Tokyo is home to more than 10,000 ramen shops serving every combination of fatty broth and noodle imaginable. The oddity of a gaijin—a Japanese term for outsider—opening his own shop quickly caught the attention of the world's ramen capital, earning him an invitation to appear on one of Japan's notoriously quirky variety shows. The true surprise, however, came when the city discovered the gaijin's bowl was among its best.
"I eat around eight hundred bowls each year," Ohsaki-san, Japan's pre-eminent ramen critic, told Orkin in 2013. "When I ate [your] ramen, I realized it was not a halfway bowl, it was perfect. I saw that ramen's history had changed here."
As the popularity of Orkin's ramen grew, so did the legend of its origin story. "Every interviewer in Japan began by suggesting—insisting, really—that the movie had hypnotized me into a bizarre quest to open my own ramen shop," he wrote in his memoir-cookbook, Ivan Ramen: Love, Obsession, and Recipes from Tokyo's Most Unlikely Noodle Joint.
Even when he expanded his growing ramen empire halfway across the world to open a new Ivan Ramen in New York City last May, the refrain echoed loud as ever. In a review, the food critic Robert Sietsema wrote, "Everyone knows the story of how Ivan Orkin, a Jewish guy from Long Island, became obsessed with ramen after watching Tampopo, moved to Tokyo for a second time in 2003, and went on to found two noodle parlors that established him demi-god of the genre."
Sietsema wasn't wrong. Everyone did know that story. The trouble is that it wasn't true.
"I love the movie, but it didn't inspire me to open a ramen shop," Orkin confessed. "'Tampopo made me do it' was easier to say than 'It all began with my year of washing dishes at Tsubo in Syosset, New York…"
﹏﹏﹏﹏
﹏﹏﹏﹏
"I didn't really fall in love with Asia
until I landed in Tokyo."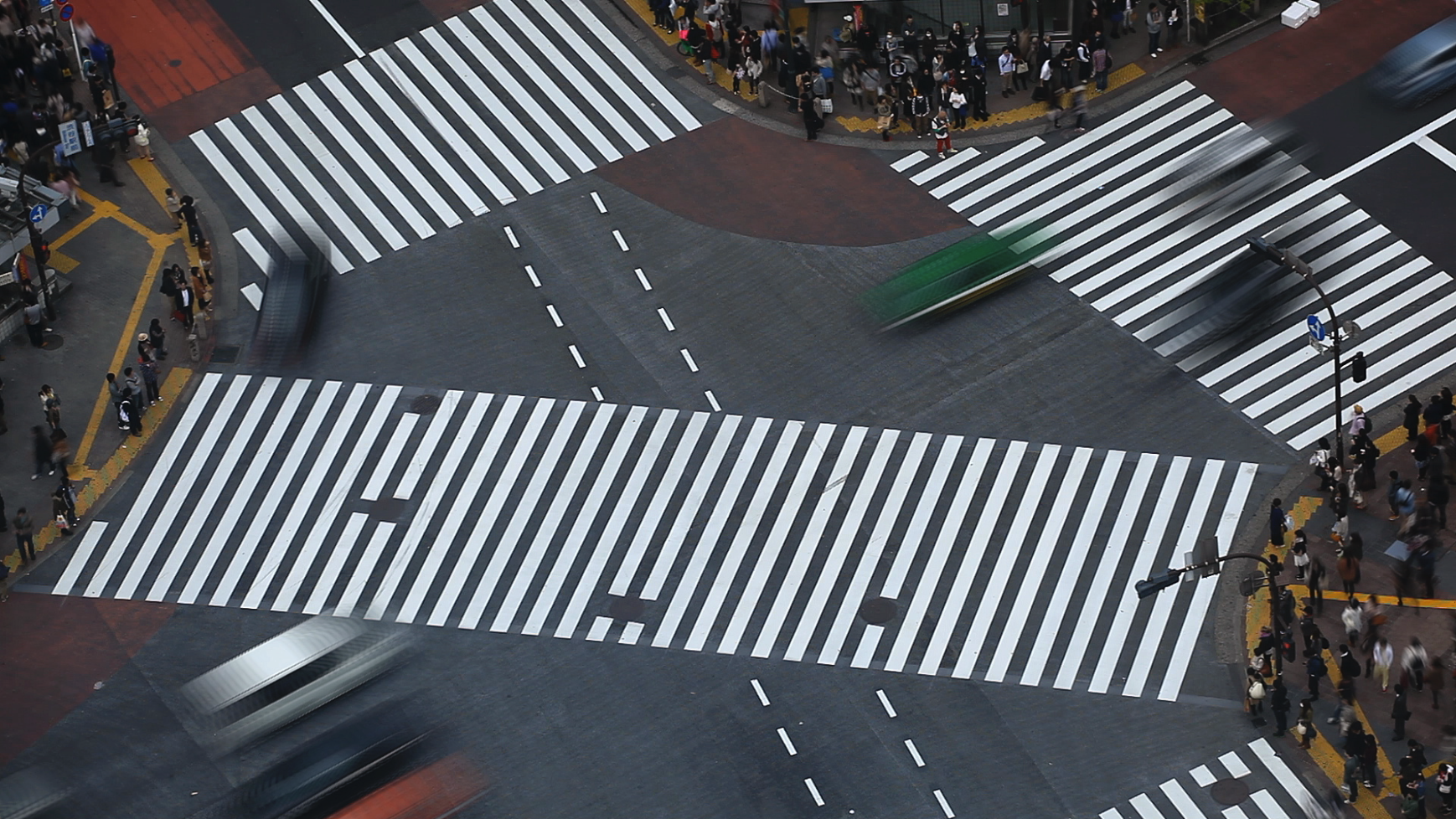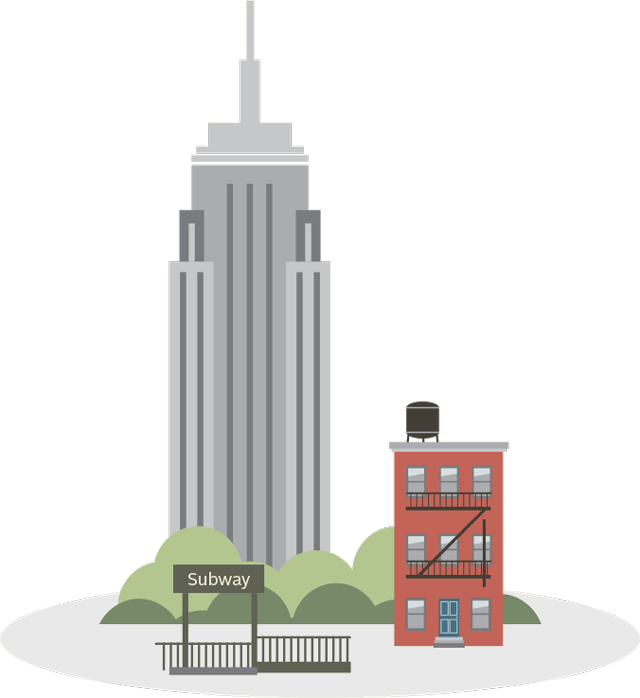 In 1978, when Ivan Orkin was 15, he took a job as a dishwasher at the local Japanese restaurant in his hometown. He harbored no strong affinity for sushi, tempura or ramen, but the gig paid five dollars an hour, which was enough to lure him into the kitchen.
When he and a friend arrived for their after-school shifts, a group of Japanese chefs would feed them a traditional comfort food: tamago kake gohan—a rice bowl with soy sauce, raw egg and powdered seaweed. They showed the high-schoolers how to eat sushi the Japanese way and shared beers with them over kung-fu movies.
"Meeting these salt-of-the-earth Japanese guys who bent over backward to take care of us was an unexpected and revelatory turning point for me," Orkin remembers.
Because of them, there lingered a "nagging curiosity about Japanese culture" that would never disappear. He attended the University of Colorado-Boulder, one of the few schools in the country to offer a Japanese language program at the time. And immediately following graduation, he booked a ticket to Tokyo, with a stopover in Taipei.
For Orkin, that is where the veil was lifted.
"I had this unmistakable feeling […]
of coming home."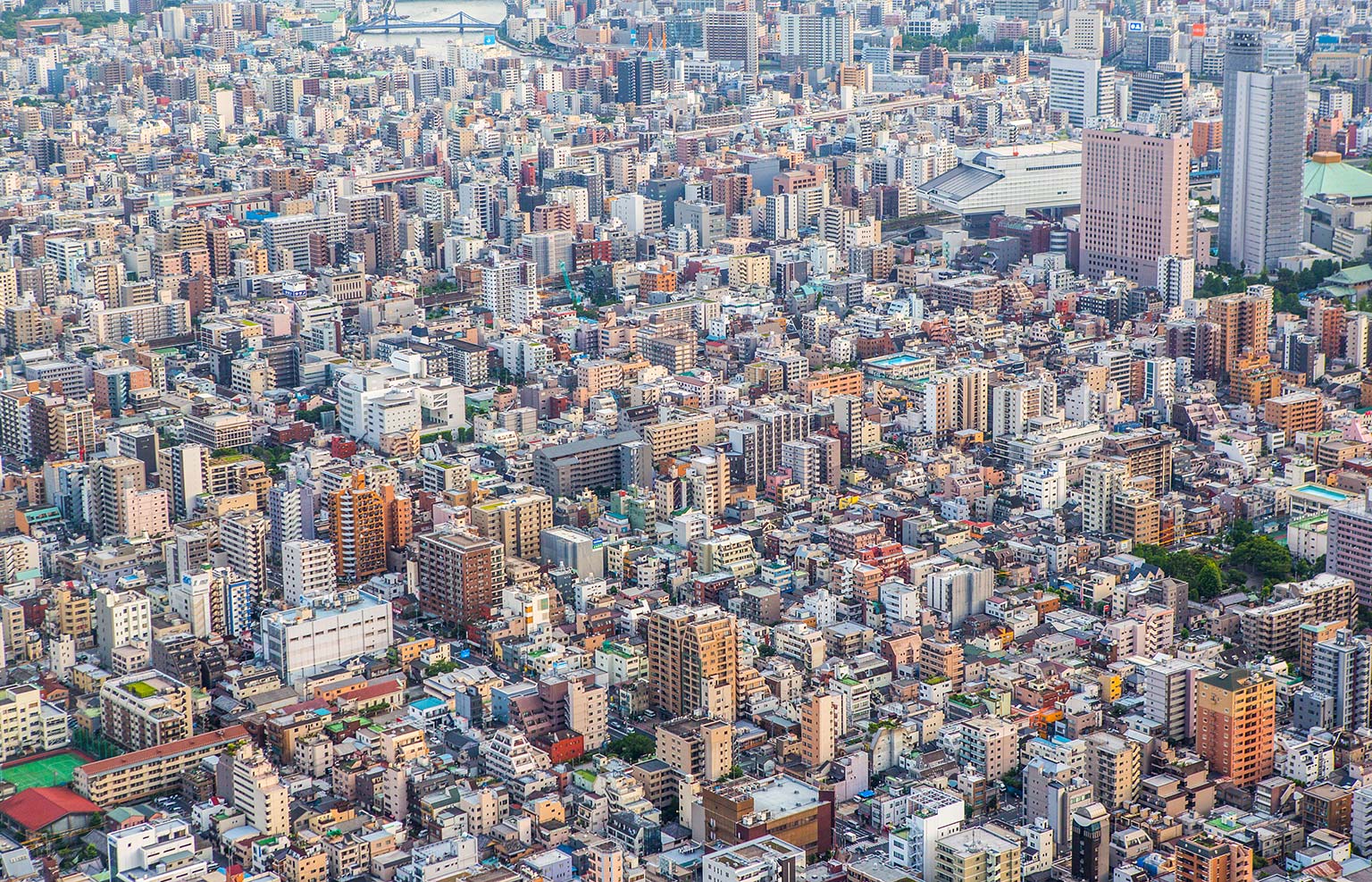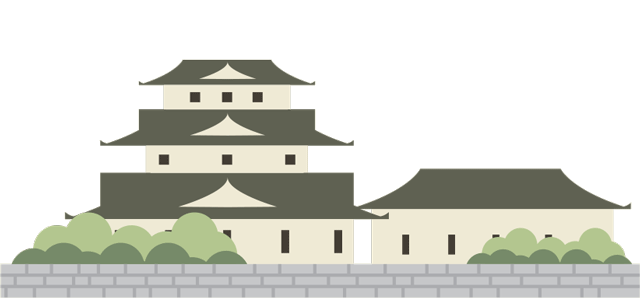 In the drunken chaos of a Chinese dumpling house, a lifetime of food-loving suddenly made sense. Growing up, "the vision of sharing a meal with friends and family—the act of coming together to eat—became my picture of happiness," he wrote. He had already decided in high school that he would one day become a chef, but it was only in Taipei, amid a typhoon of carefully crafted dumplings, did he see the intimacy of a casual meal merge with the high technique of a culinary experience.
"I have Taipei and all its entropic mayhem to thank for confirming that there is indeed something special about eating with friends," he wrote. "But I didn't really fall in love with Asia until I landed in Tokyo."
"I had this unmistakable feeling […] of coming home," he added in a recent interview. "It was a real feeling and a real memory. I remember the wheels touching the tarmac and deeply feeling a rush of relief and happiness."
Orkin refused to be the stereotypical American in Japan. He insisted on speaking broken but improving Japanese, even to other Americans. He made a ritual of going to new teishoku—the ubiquitous diner-like institutions in the city serving fish, pickles, soup, rice and other foods that once dominated Tokyo's streets—where he could practice the language with local shop owners. He took offense at being referred to as a gaijin.
Then, one fateful afternoon, a Japanese friend introduced Orkin to ramen. "That was the day I learned how to sweat," he wrote. Ramen, he quickly learned, is served piping hot and is supposed to be slurped from the bowl before it has a chance to cool, fusing the flavors of fat, meat and other ingredients in a volcanic spoonful of boiling broth. "It's hard to convey the pain of that first bite," he added.
"It'd be a little too romantic to say that I was instantly obsessed with ramen, or that I knew I'd somehow found my life's calling. At the time, that first bowl was just another in a long series of wonderfully bewildering encounters with Japanese culture."
﹏﹏﹏﹏
﹏﹏﹏﹏
VIDEOS BY JOSH DICKENSON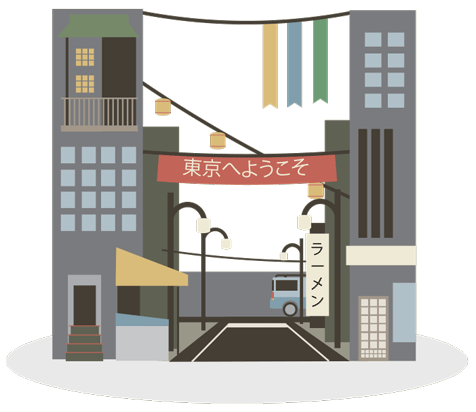 Between his first bowl of ramen and the opening of the first Ivan Ramen in Tokyo in 2007, Orkin had moved back to the United States, earned a culinary degree, served stints at two of New York City's most prestigious restaurants, and moved back to Japan. Opening his own restaurant was not a far-fetched idea. But such a résumé wouldn't have helped Orkin if he had thought to open a sushi bar, where the first several years can be spent by chefs-in-training observing the professionals before they can even boil the rice.
Ramen, however, occupies a uniquely progressive place in Japanese cuisine.
"Ramen history only started a hundred years ago," said Ohsaki-san, the ramen critic. "If sushi is an adult, then one-hundred-year-old ramen is just a child, a junior-high-school student."
And like most junior-high-school students, ramen is still figuring out exactly what it wants to be when it grows up. Of the more than 80,000 ramen shops throughout Japan, you can endlessly explore without tasting the same soup twice. Chefs experiment with combinations of chicken broth, pork broth and fish broth with noodles of varying textures and bounce. The toppings can vary from the traditional pork belly and boiled egg to squid and seaweed, to more offbeat ingredients like pastrami and matzoh balls. These are just the start of the possibilities for experienced chefs, who can tinker with the flavors in seemingly limitless ways.
"Of all the principal Japanese cuisines—sushi, soba, kaiseki, washoku—ramen is the most open, the most receptive to change and experimentation," Orkin wrote. "It's probably the only Japanese cuisine I could have succeeded in as an outsider."
But with Ivan Ramen, Orkin would at last find himself accepted within a distinctly Japanese tradition. "What we see in Japan, in a wide range of pursuits, is a focus on mastery," says Sarah Kovner, a professor of modern Japanese history at the University of Florida. "It's true in traditional arts, and it's true of restaurateurs all over Japan."
Before Ivan Ramen opened, Orkin toured ramen shops throughout the world, studying the techniques of other chefs and their various profiles of ingredients and flavors. "I tinkered obsessively in our tiny Tokyo kitchen," he said, "trying to come up with a bowl that reflected my personal point of view, while remaining faithful to the qualities I'd fallen in love with."
Only on the night before the opening did he finalize the recipe for what would become one of Japan's most sought-after bowls of ramen. The next day, Ivan Ramen opened in Tokyo, the first American-run ramen shop in Japan. Orkin knew he had to impress, but he also knew he would have to explain himself. The story was too long to explain to each customer. So instead, he hung a sign in the window.