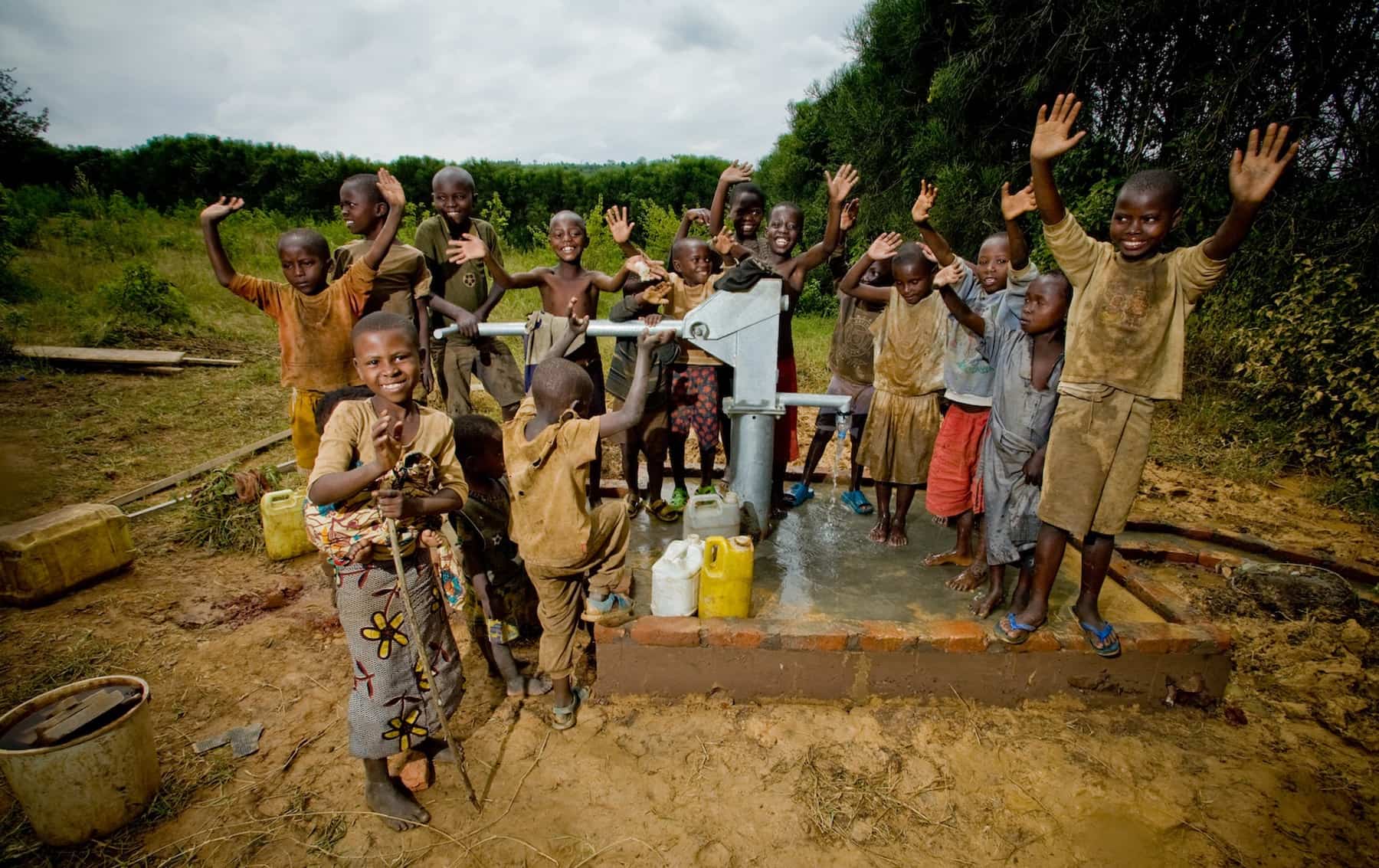 Is Impact Investing the Future of Philanthropy?
To solve some of the world's most urgent problems, organizations like the Caterpillar Foundation are shifting focus away from mere check-writing to form strategic partnerships that make every dollar count.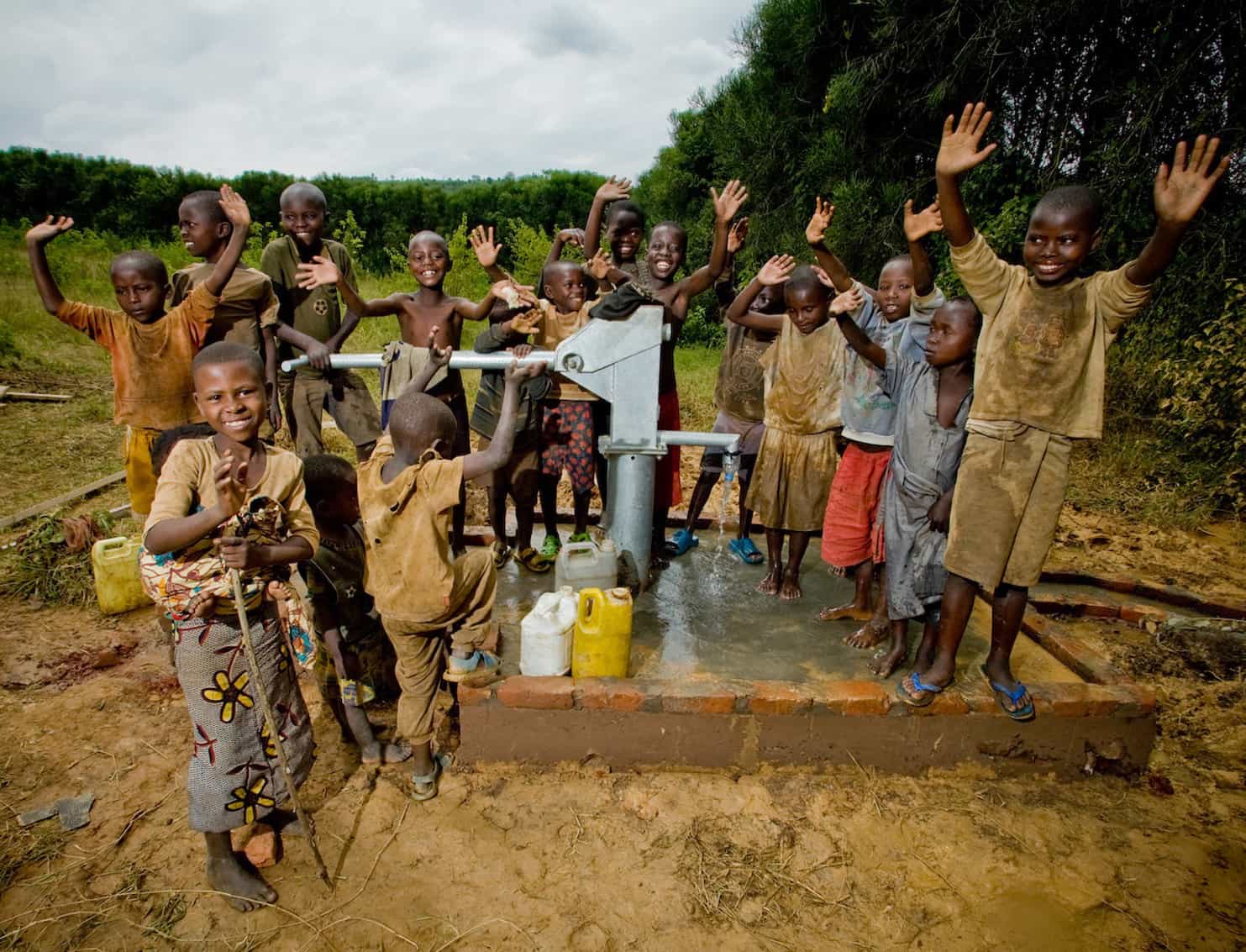 in february, Caterpillar Foundation President Michele L. Sullivan stood atop a hill in Rwanda, nearly 8,000 miles from the comfort of her serene office in Peoria, Illinois. She had come to Rwanda's Rulindo district to inspect a water-supply-boosting pipeline system that ran 2,000 feet up the hill to send residents clean water. She listened to stories of women whose children were now finally able to go to school instead of collecting water. And when Sullivan heard water gurgling through the pipeline, she was all smiles, knowing the foundation's money had been put to good use.
The pipeline project—which was funded by the Caterpillar Foundation, the Rwandan government, and others, and led by charity: water, one of Caterpillar's partner organizations—is a perfect example of a growing movement within the philanthropic world toward impact investing and strategic partnerships. Over the past decade, donors have become increasingly hesitant to just open their pocketbooks and hope that other groups put that money to efficient use. Instead, they view their donations as investments in the greater good—they want to see results, i.e., returns on those investments—and the Caterpillar Foundation has been a leader and pioneer in this approach.
Founded in 1952 as the charitable arm of the global maker of construction and mining equipment Caterpillar Inc., the Caterpillar Foundation has always been interested in giving back to society. While the company focuses on building strong economies through traditional infrastructure—roads, bridges, and access to energy, for example—the Caterpillar Foundation helps build strong communities by bolstering human infrastructure, like basic human needs and access to education.
In 2012, that organizational mission became even more ambitious, borrowing from the business-oriented leadership that guides Caterpillar Inc. The foundation would no longer simply write checks; it would become a global advocate for economic development, empowerment of women and girls, and the eradication of poverty, with a focus on aiding causes related to basic human needs (i.e., food, shelter, water, energy, and, disaster relief), education, and the environment. Undergirding that revamped giving strategy is a multipronged (and proprietary) approach known as Together.Stronger.™, which emphasizes monetary accountability, aims to build alliances across public, private, and nonprofit sectors, and has given itself the lofty goal of improving the lives of 50 million people by 2020. Says Sullivan, "Philanthropy used to be, 'Here's our check, we know you'll do good, and away you go.' But in today's world, we're not only going to give you a check, we want to know what you're doing with it, and how many people will be impacted."
From a practical perspective, here's how Together.Stronger. works: Rather than awarding a grant to a nonprofit with few or no strings attached, the Caterpillar Foundation mainly invests in programs with clearly defined performance outcomes. And to assess a program's success, once a grant has been made, foundational staffers require those grant recipients to submit impact reports showing concrete results. The team spends significant time reviewing the reports, looking for hard numbers that show the foundation's support has affected poverty through measurements like reduced homelessness, an increase in the number of people who have clean, running water, or rising literacy.
Among hundreds of nonprofit partners, its current roster of grantees include the food-distribution charity Feeding America, the United Nations Foundation, the Nature Conservancy, American Red Cross, and Water.org. Part of the criteria for selecting any partner charity is that group's ability to build additional alliances with nonprofits, private ventures, and government organizations, and therefore amplify the impact of every donated dollar, as was the case in the charity: water project in Rwanda, which brought different groups together to solve the same problem. Sullivan calls this the "three-legged stool." "That's when you have public, private, and nonprofit sectors working together," she says. "This kind of collaboration creates an exponential impact."
Beyond the Caterpillar Foundation's work, the company's employees are extremely giving of their time and resources. In the past, employees at the company's Morton, Illinois, facility have volunteered to build a home for needy families in the community. Caterpillar Inc. employees and retirees have donated millions of dollars to United Way agencies throughout the United States and beyond. Caterpillar's global independent dealer network, which supplies its customers with machine parts and equipment, also gives back to communities by offering a range of assistance such as supporting local causes or providing equipment, like generators and operators following a disaster to help communities get back on track.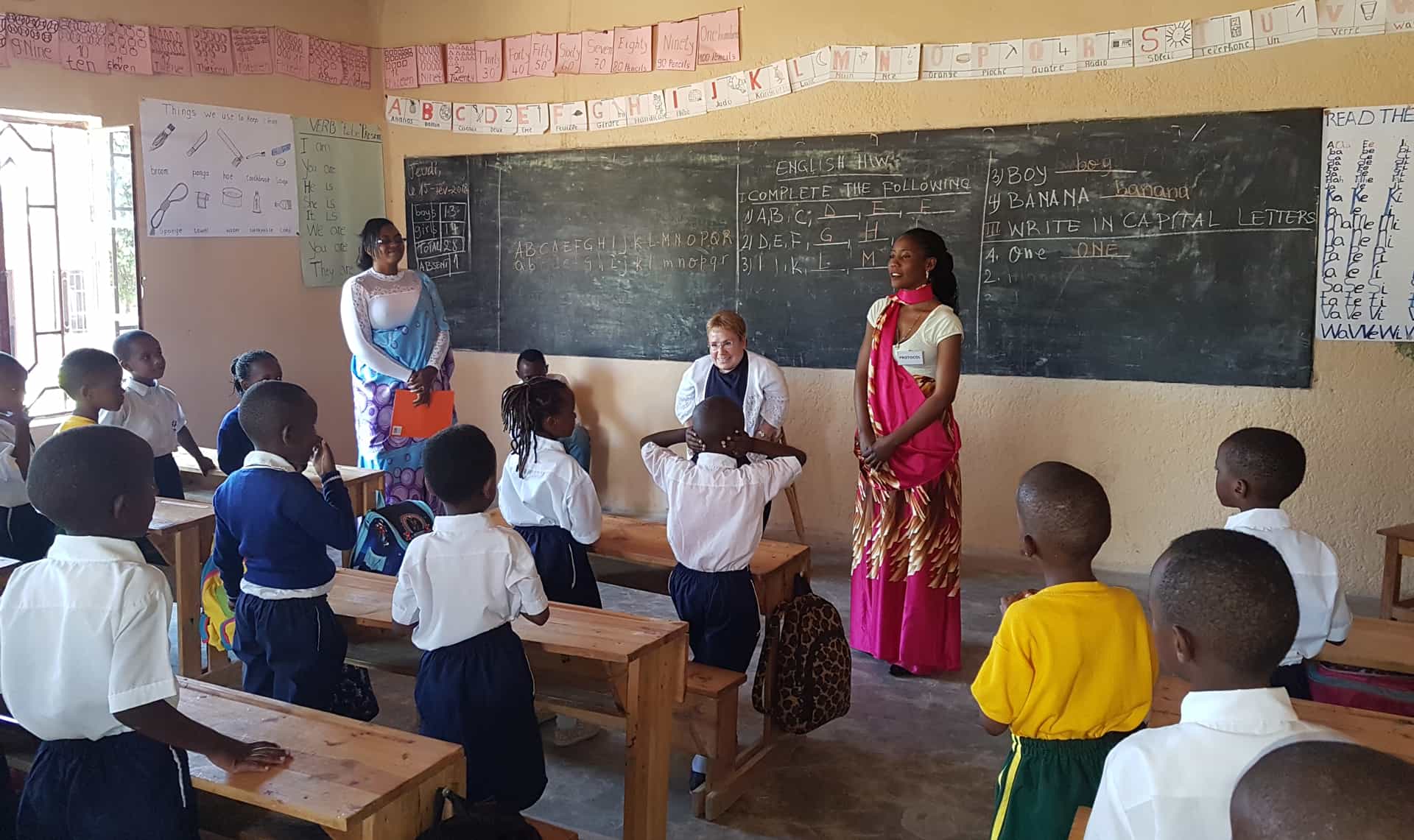 The caterpillar foundation's impact investing approach—and its crusade to curb poverty—extends to its own backyard. In 2012, it gave a grant to the Peoria chapter of the Local Initiatives Support Corporation (LISC). Since then, the foundation has expanded its support for LISC to other cities in the United States.
LISC is a national nonprofit with 32 offices throughout the U.S. that aims to boost local communities by financing affordable housing, preparing low- and moderate-income residents for jobs, and revitalizing neglected neighborhoods.
With the foundation's aid, Greater Peoria LISC has invested in safe and stable housing for homeownership and rental as well as in neighborhood improvements, and it has helped residents with job training and placements, financial literacy coaching, and credit counseling, according to Denise Scott, LISC's executive vice president for programs. "The work with the Caterpillar Foundation has been catalytic," she says, noting how the projects fueled by Caterpillar's aid have attracted additional funding from other sources. "What this activity has done is move us to a place where you see the private sector activity pick up. It has prepared the neighborhoods for greater investment opportunity. Now, Greater Peoria is seen as having greater potential for investment and development."
Meanwhile, by supporting water-related charities, the Caterpillar Foundation saw a way for its money to have a positive domino effect by not only improving the health and sanitation of poverty-stricken communities but also the lives of women and girls. In some cultures, even adolescent girls and pregnant mothers spend hours a day carrying jugs of water to their homes. Providing clean sources of water to towns would free them from this labor, and they could spend that time working or getting an education.
To trigger change on a large scale, the Caterpillar Foundation contributed a grant to Water.org in 2013 to expand its microfinance program, WaterCredit, which allows families in poverty to borrow as little as $80 to pay for toilets or a water-line connection to their homes. The grant helped boost the number of people who gained access to clean water, reaching more than 3.2 million. What's more, the Caterpillar Foundation connected Water.org with another one of its partners, Opportunity International, to provide WaterCredit loans. The two would go on to work together outside of their dealings with the Caterpillar Foundation, illustrating the advantages of Together.Stronger., which joins multiple partners to collaborate and take on big, real-world problems.
Today, Water.org has helped 13.9 million people access water, in no small part because the Caterpillar Foundation's grants encouraged other local banks and financial institutions to contribute to the WaterCredit program, as well. "We were able to use Caterpillar's philanthropic capital to boost our efforts," says Water.org CEO and co-founder Gary White. "We were trying to show how a disruptive model like ours can work. [Caterpillar Foundation] placed a big bet on us, and it really paid off."
"Philanthropy used to be, 'Here's our check, we know you'll do good, and away you go.' But in today's world, we're not only going to give you a check, we want to know what you're doing with it, and how many people will be impacted."
The caterpillar foundation also believes that backing advocacy organizations is critical to its work. Why? Because advocacy groups, whether they comprise only a few individuals or several thousand people, are uniquely poised to educate government leaders about broad social issues related to poverty. The Caterpillar Foundation, for example, decided to support the work of ONE, a campaigning and advocacy organization, co-founded by U2's front man, Bono. By doing so, it joined a community of more than 9 million individuals to advocate for prioritizing the eradication of poverty and increasing access to energy, especially in Africa.
Did the Caterpillar Foundation's investment pay dividends? Sullivan thinks so: After its initial contribution to ONE, more than 29 million people have gained access to energy, she says. It also saw the U.S. Agency for International Development launch its initiative Power Africa in 2013, with the goal of adding 60 million new electricity connections throughout the continent.
And through the Together.Stronger. platform, Sullivan is convinced that the Caterpillar Foundation has found the best and most effective approach for enacting meaningful and lasting change. "If you work at the grass tops and start advocating, eventually, through your advocacy, change starts trickling down, and the culture starts to change. Girls aren't getting married at age 10," Sullivan says. "The grass roots and the grass tops are meeting, and that was a big change for us. That's how we'll reach 50 million people."