EVP and Chief Innovation Officer at Booz Allen Hamilton
EVP Digital Solutions at Booz Allen Hamilton
Cyber Strategist and Senior Associate at Booz Allen Hamilton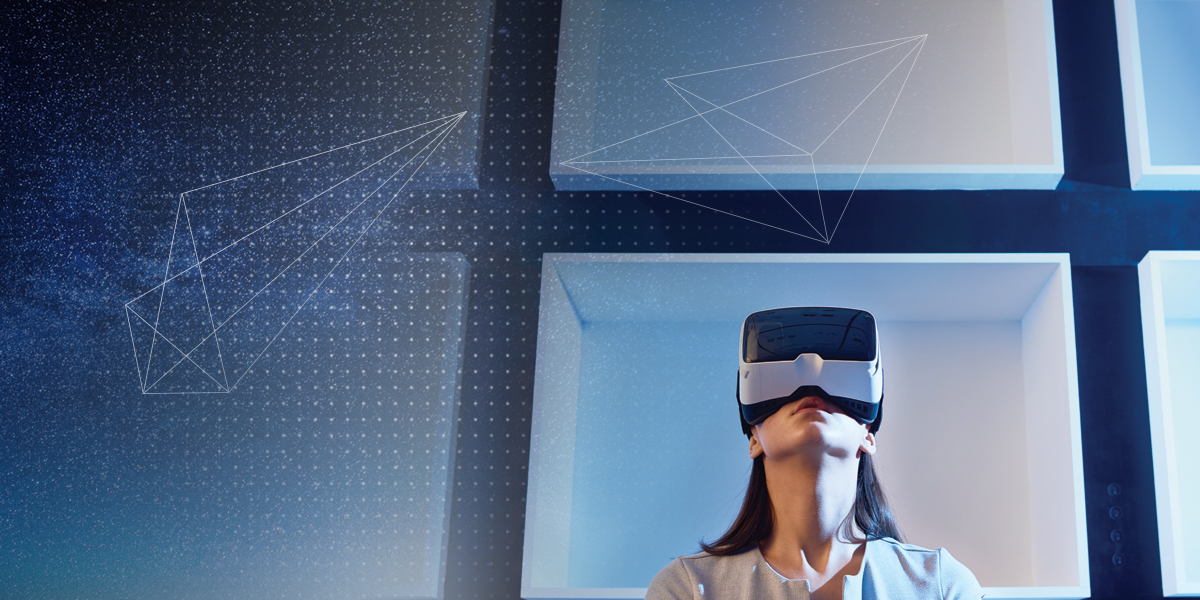 Predicting the future is a perilous game. In 1903, the president of the Michigan Savings Bank famously advised against investing in Ford: "The horse is here to stay, but the automobile is only a novelty—a fad."  Today's technology is changing as quickly, and significantly, as ever. That can make it hard to tell fad from game-changer. In the past year alone, self-driving cars traveled further, more complex routes. A consumer received the first delivery via drone. Machine intelligence powered our emails to anticipate (and yes, even write) our electronic responses.
With the promise—and risks—of these emerging technologies, we couldn't help but wonder: Which technologies could change the world?  How will they change how we live? When can we expect to see changes?
An incredible 92 percent of tech influencers noted that machine intelligence was somewhat or very likely to impact how we experience the world
We didn't want to make predictions alone, so we partnered with Ipsos, a leading global market and opinion research firm, to survey the general public. We wanted to know which innovations they thought will be the most life-changing (see footnotes for the full definitions of these innovations). But because predicting the future is hard, we wanted to hear from the people developing these technologies.  We analyzed the results and highlighted the answers of "tech elites," those respondents who are successfully working in the technology industry. The online survey was completed with 1,000 general population respondents and 400 "tech elites."
Here's what we learned from both groups:
Most likely to change the world? Machine intelligence and autonomous vehicles. 
Across all survey participants, these two technologies were selected as most likely to change the way in which humans experience the world, out of a field that included other significant runners up. An incredible 92 percent of tech influencers noted that machine intelligence was somewhat or very likely to impact how we experience the world and 90 percent believed that autonomous, or driverless, vehicles would do the same. From how we move to how machines will anticipate our needs, there's consensus that the biggest change could come from smarter machines operating with increasingly less direct human control.
The general population believes that smart cyber is most likely to benefit how the government serves its citizens.
When asked which of these technologies would most benefit how government serves its citizens, the general population noted a focus on smart cyber, along with other technologies. But the tech experts were more focused. More than machine intelligence or autonomous vehicles, the experts believed government service would be transformed by universal connectivity. The promise of universal connectivity could see government increasing the speed and reach of its services.
Compared to the responses of the general population, more tech elites believe that technology will transform industries—and sooner than we think.
When asked to rate the impact these technologies will have on various industries, survey participants universally listed the technology sector, manufacturing, and energy sectors as their bets to experience the most change. But tech influencers see a broader effect, with technology bringing significant change to all industries. And in almost every case, the tech elites working on these new technologies responded that their impact would happen sooner than the general population expects. According to the tech respondents, big changes are coming across industries in the next three years. If their prediction is right, we need to move faster as we prepare for the social and economic disruption—both good and bad—that these technologies will bring.
Education and private-sector investments are most likely to encourage technological innovation.
Both tech elites and the public agree that education and private-sector investments, including research and development, global talent, and educational scholarships, are the most important factors fueling future tech innovations.
Anticipating the future is only valuable if it leads to action today. Regardless of when these changes will come or what industry will be most transformed by them, there is clear consensus that a big technological leap is coming. We aren't just anticipating a "next step"—machine learning, ubiquitous connectivity, and autonomous vehicles will fundamentally change how we live. They will bring new ethical conundrums, further strain wage inequality, and challenge the value proposition—and indeed authority—of central governments.
As we connect 24/7 and integrate so many new technologies, our governments must continue to adapt to an increasingly digital world.
With that in mind, we offer four recommendations to channel technology's transformative power to do the most good, including:
Nurturing the rise of the digital citizen: The way we live, work, and interact is changing fast. We have become connected consumers, machine-dependent employees, and increasingly digital citizens. As we connect 24/7 and integrate so many new technologies, our governments must continue to adapt to an increasingly digital world. Governments will be compared against businesses, which will quickly adopt new technologies. Expectations will grow for how citizens interact with and receive services from their government. But there is also opportunity: universal connectivity, smart applications, chatbots, and more could deliver a better experience to citizens at less cost.
Issuing a national strategy for machine intelligence: No technology is growing in power and prevalence as quickly as machine intelligence. This is the next space race. A collective, focused effort that defines the goals—and the boundaries—of machine learning is essential to our economic success and national security. The United States needs an official strategy that defines our priorities, investments, and actions in both the public and private sectors. Learn more about the why and the how in our article We Need a Strategy for Machine Intelligence.
Fostering public-private cyber partnerships: The public rated smart cyber as the technology that could benefit how the federal government served its citizens. As things we rely on daily—from buildings and cars to household devices—become connected, the more vulnerable our businesses, privacy, and even safety become. The federal government should use its unique role to enable private-sector collaboration through information-sharing organizations like Information Sharing and Analysis Centers. And it should use its military-grade cyber security capabilities to reinforce and, when necessary, actively defend critical infrastructure. What else can industry and the government do to secure cyber space? Read more in Stop the Madness: Real Security for a Connected Society.
Encouraging investment in innovation: The constantly accelerating pace of technology necessitates private sector investment in innovation and technology. We won't succeed in isolation. We need to look beyond individual companies to broad partnerships to realize the full potential of emerging technologies. Check out more about how we're sparking innovation around the country in this video series.
What's next? How do we build technologies for a modern era? Learn more about the Power of Intelligent Things from Booz Allen.
About our research partner Ipsos
Ipsos is a leading global independent market research company that is passionately curious about people, markets, brands, and society. They make our changing world easier and faster to navigate, and inspire clients to make smarter decisions. They deliver research with security, speed, simplicity, and substance. For more information, please visit www.ipsos.com.