Part 1
Lowell, MA

The Culture Wars: Health Care Edition
In 1985, U.S. Secretary of Health and Human Services Margaret Heckler published a detailed and damning report on health disparities between white America and the rest of the population. The document, which has become known as the Heckler Report, sought to be "the generating force for an accelerated national assault on the persistent health disparities" between white Americans and the rest of the population.
The findings of this first inquiry of its kind were unequivocal: "Despite the unprecedented explosion in scientific knowledge and the phenomenal capacity of medicine to diagnose, treat and cure disease, Blacks, Hispanics, Native American Indians and those of Asian [and] Pacific Islander Heritage have not benefited fully or equitably from the fruits of science or from those systems responsible for translating and using health sciences technology."
This year, on the 30th anniversary of the Heckler Report, the assault remains a work in progress. Every state health department now features an office of minority health dedicated to addressing those disparities. None existed before the report.
Despite decades of work, however, Thomas Frieden, director of the Centers for Disease Control and Prevention, reported in 2013, "[W]e have made some but not nearly enough progress in reducing the barriers to equitable health care and to health equity."
Since 1980, the foreign-born share of the U.S. population has climbed from six percent to 13.1 percent last year, the highest proportion in 93 years. Minority populations can be twice as likely as whites to experience preventable hospitalizations, according to the federal Agency for Healthcare Research and Quality. They generally face higher barriers to health care, and when they receive it, they tend to receive a lower quality of care. Overall, these health disparities have been estimated to cost the health care system $230 billion annually.
The Affordable Care Act, with its insurance mandate, has been credited with tackling one of the biggest causes of disparity for immigrants: lack of insurance. Despite this progress, as the Migration Policy Institute notes, "Insurance does not, in and of itself, ensure access to care." Why? Because even if immigrants are insured, nearly 30 percent of them do not speak English or do not speak it well enough to deal with the subtleties of the health-care system.
Closing the gap, healthcare experts say, depends on the cultural competence of the nation's health care providers. "There is a sense from immigrant communities that the [American] health care systems don't have respect for their beliefs and norms," said Nadia Islam, a professor of population health at New York University. "In a clinical encounter, this makes things challenging because the provider may be relaying information that the patient doesn't understand. By the same token, the patients may be trying to tell providers certain things that they don't have the cultural context to understand."
***
In Lowell, Mass., where one in four are foreign born, the Lowell Community Health Center (LCHC) has become a model for treating America's growing immigrant communities. The center employs a staff that speaks 28 languages and treat immigrants from Burma, Thailand, Sierra Leone, Liberia, Somalia, Bhutan, the Democratic Republic of Congo, Iraq and more. In 2000, it established the Metta Health Center to specialize in treatment of the city's large Southeast Asian population, using Eastern approaches such as meditation and acupuncture as well as traditional health-care techniques. Its halls smell of monkey balm, the popular Cambodian cure-all.
Many health workers recognize that each patient arrives at the health center with culturally-based preconceptions that can complicate the traditional delivery of U.S. health care. What set LCHC's providers apart was the recognition that before they could adapt treatment to meet their patients' diverse needs, they had to bring them in to find out what those needs actually were.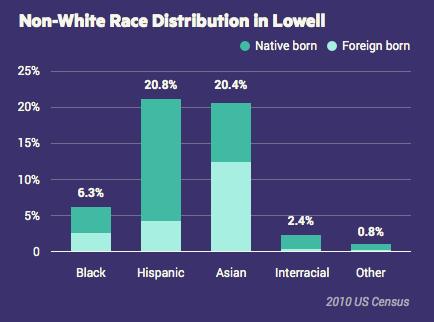 "Cambodians were a big part of the community," said Dorcas Grigg-Saito, CEO of the Lowell Community Health Center, "but very few of them were using the health center."
When she reached out to leaders in the Cambodian community—Lowell's biggest immigrant population—to understand why, she discovered there were transportation challenges, language issues, limited understanding of culture on the part of the providers, and concerns about the cost of care in the community. She also learned that victims of torture under the Khmer Rouge often distrusted anyone who looked like a government official, which included doctors dressed in ties and white lab coats.
"They saw us like government people," said Sonith Peou, a Cambodian refugee Grigg-Saito hired to run the Metta Health Center. "They didn't want anything to do with [the health center], so they waited until their health deteriorated and they had to go to the emergency room."
To discover such cultural idiosyncrasies within the many communities of Lowell, Grigg-Saito now employs a team of 40 community health workers, many of whom hail from the same countries and live in the same neighborhoods as their patient populations.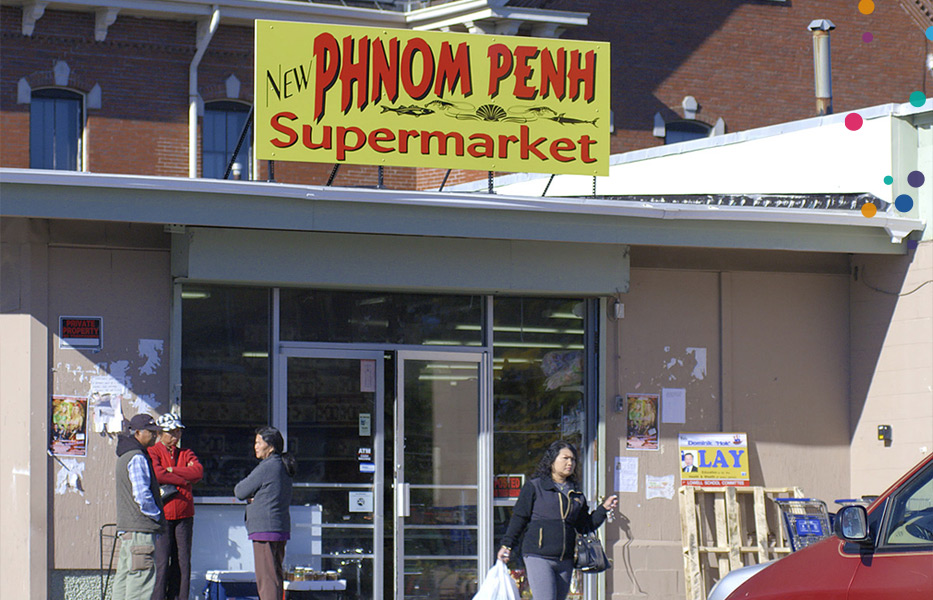 "These are individuals who really understand the community and they bring that with them," said Sheila Och, a deputy director at Lowell Community Health Center. "They know how to reach the community."
Within the first three years, the center's outreach outpaced expectations, recruiting 10,000 patients—a milestone they only expected to hit in the program's fifth year. Now, these health workers reach more than 13,000 people out in the community each year. Of those, Och said, between 10 and 20 percent of them become patients.
At LCHC the doctors no longer wear ties or white lab coats, and much of the staff speaks Laotian and Khmer. Acupuncture and massage are available at the Metta Health Center, meditation sessions begin every Sunday at 8:30 a.m. "This is familiar to the community," said Peou. "They recognize acupuncture and massage. For us, the purpose is not only to provide care, but also to educate people about utilizing the Western health care system."
***
With community health workers recruited from the immigrant populations it treats and doctors educated to adopt a culturally sensitive bedside manner, Lowell is beginning to find solutions to the challenges the Heckler Report first identified. More immigrants from the community are seeking out its services, and health disparities are shrinking.
Across the country, hepatitis B is a leading health disparity between Asian Americans and the rest of the population. In 2000, the situation in Lowell was no different. Despite the fact that 10 percent of Cambodian immigrants suffer from the chronic liver condition, compared to 0.5 percent of the general population, nearly half of the Cambodians in Lowell were never even tested for the disease.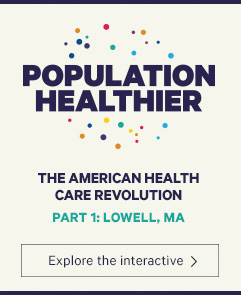 Since Metta's founding, however, studies have found that the culturally competent approaches taken by the clinic have helped cut Lowell's infection rate of hepatitis B in Cambodians by 50 percent and morbidity rates by 30 percent.
"The community is a lot healthier than it was 15 years ago," said Chhan Touch, a Cambodian nurse practitioner at Metta Health Center.
Touch arrived in the United States in 1988, at the age of 23, in flight from the country's murderous Khmer Rouge regime. As a child he had lost both his parents, spent five years in a war-torn country, four years in a labor camp, and another four years in a refugee camp. Like many others, he arrived in Lowell with scars both visible and invisible.
Now, as a nurse practitioner at the Metta Health Center, he treats patients with backgrounds not unlike his own, speaking to them in Khmer, and helping them adapt to a new life in the U.S. He encourages them to take advantage of a health care system that has been crafted specifically around their needs and finds that that makes all the difference.
"When people first come to this country, their first priority is not health, it is to survive," Touch said. "I know what it meant to suffer. Medicine is one way that I reach out to heal people."