The Supper Club Of Hell's Kitchen
At its Sunday-night dinners, New Alternatives dishes out more than just food—it offers essential services and much-needed stability for New York City's homeless LGBT youth.
Photography by Ike Edeani
- Video Isabel Bethencourt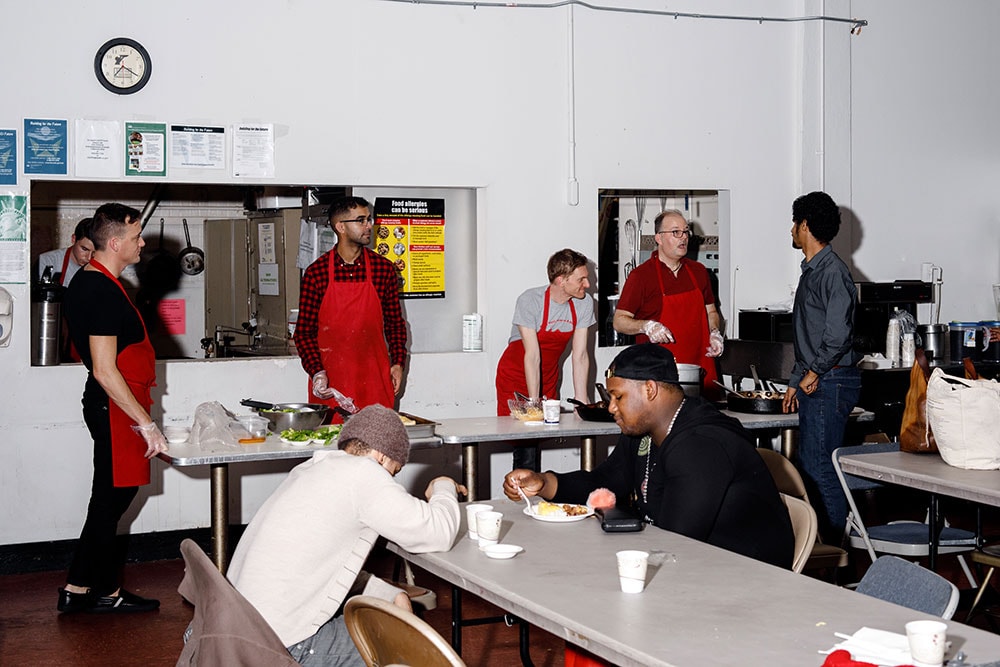 As the early November sun sets across the Hudson River, Kate Barnhart prepares for her Sunday-night dinner guests. Along with a volunteer staff, she has about half an hour to convert the nondescript basement level of the Metro Baptist Church on 40th Street into not just a dining hall for dozens of hungry guests, but also a safe haven for New York City's most vulnerable population.
In addition to food-prep and table-setting chores, Barnhart oversees a flurry of activity, as volunteers and third-party vendors flutter around the room: a local hospital group sets up a station for HIV and STD testing; staffers lay out a small boutique's-worth of denim, sweatshirts, and blouses across a back table; and security confirms that a certain regular will not be welcome this week, because of the trouble he caused last Sunday night. All the while, Barnhart's personal cell phone—which she describes, only half kidding, as a "homeless hotline"— never seems to stop ringing.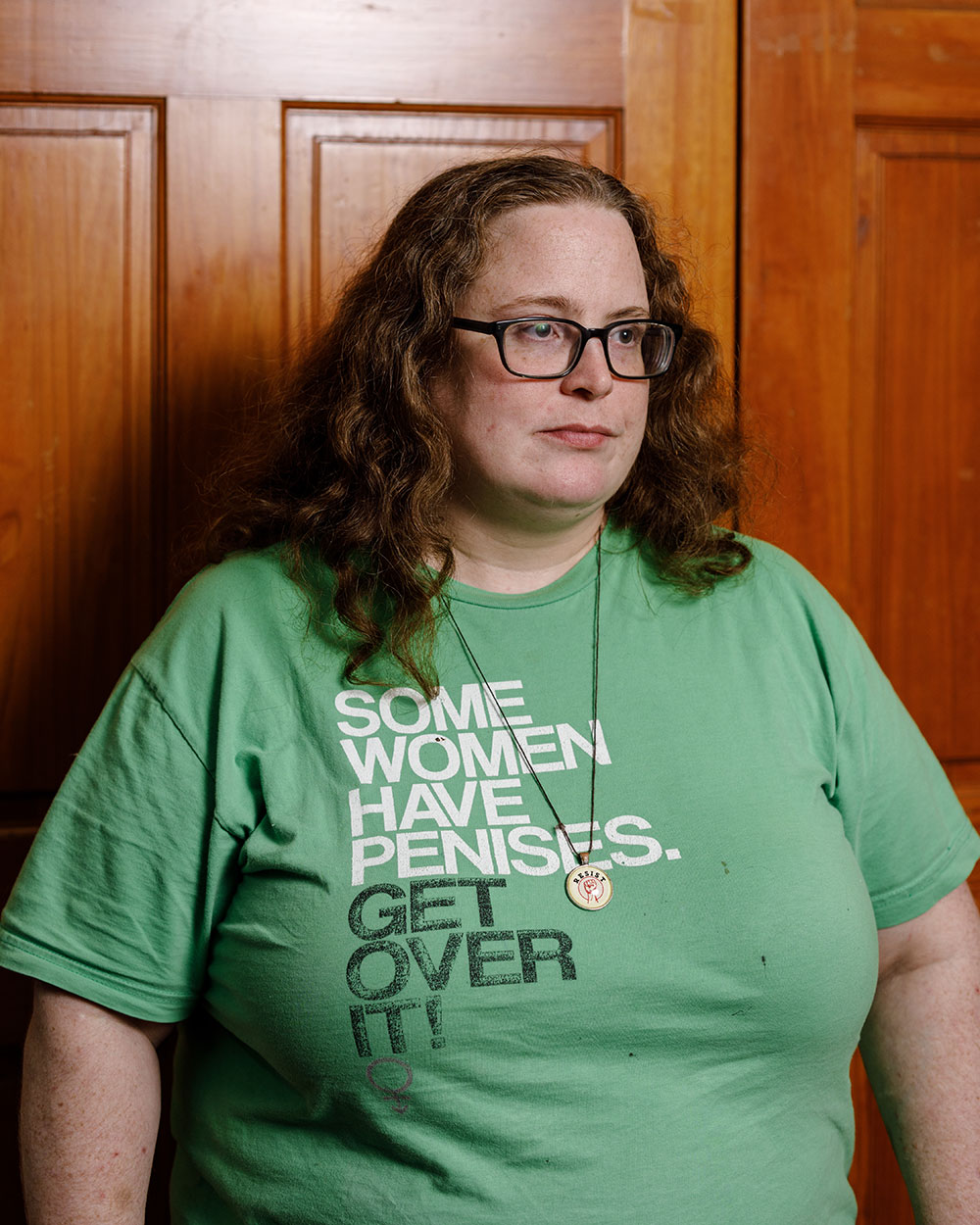 "You're looking for a bed tonight?" she says, answering one such call, taking a break from her computer, on which she has been updating a check-in database. She listens to the voice on the other end of the line and offers a recommendation. Rattling off a phone number from memory, she wishes the caller good luck, hangs up.
"That was a 17-year-old who just came out and got kicked out," explains Barnhart, unfazed. But why would she be? As the founder of New Alternatives For LGBT Homeless Youth, she fields calls like these around the clock. "You've got to keep on keeping on," she says with a shrug.
Barnhart has been keeping on since 2008, the year she founded her organization, after leaving a post at a nearby shelter. Working there, she realized there were serious gaps in the services offered by NYC's bureaucratic and clinical institutions to LGBT homeless youth, allowing too many to fall through the cracks. "It seemed like there needed to be a program that was able to provide long-term consistent case management," she says, citing the notoriously tedious processes related to obtaining housing, disability benefits, and Supplemental Security Income (SSI) in the city. "I had a girl who applied [for housing] when her child was born, and she just got her apartment," Barnhart says, by way of example. As for that newborn now? "He's eight."
In the near-decade since Barnhart founded New Alternatives, the Sunday-night dinners have emerged as a staple event for the organization, which Barnhart otherwise operates out of a small office on the second floor of the church. Indeed, the regular weekly meals function as a kind of backbone for Barnhart and her clients. Every Sunday, she calls on a roster of some 800 volunteers as well as a rotation of outside groups, who help her clients obtain essential services like medical care or apply for food stamps or receive pro bono legal counsel. The dinner also acts as a social hub, a common meeting place, which is crucial to maintaining supportive relationships in long-term case management, per Barnhart.
Part of what makes her work so rewarding—and so challenging—is she doesn't subscribe to a one-size-fits-all approach. Instead, she manages each case on an individual, needs-specific basis. Of course, homeless people require certain basic services, like shelter and food stamps. But Barnhart's clients often have more complicated situations. Some may also be going through the stormy process of hormone therapy; some may lack a form of state identification; some may be HIV-positive; some may have a criminal history. "When you're dealing with folks who have had a lot of trauma in their lives, it takes a long time to build trust and get to the point where you can really work on the deeper issues," she says.
As the clock ticks closer to 5 p.m., dinner guests begin to arrive. Some have been coming to these Sunday-night meals since the event was held at St. John's Lutheran Church in the West Village. Others are first-timers. Either way, all are welcome, and no reservations are required. "We do all our services here on a walk-in basis," says Barnhart. "You just show up."
Blondi, 30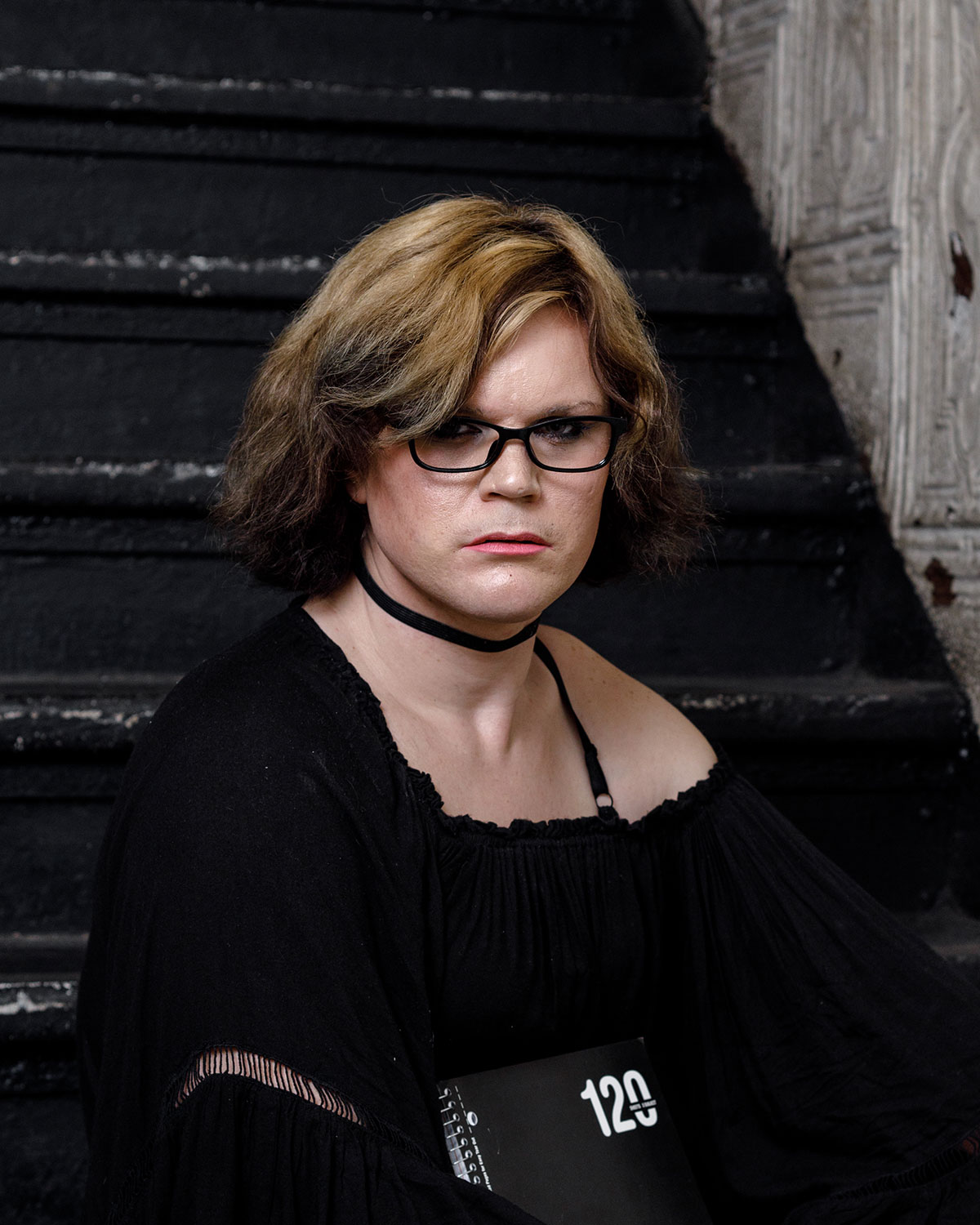 In New York City, there are more than 1,600 homeless LGBT youth. Many of them reside in Hell's Kitchen, a neighborhood along the West Side of Manhattan, which is home to the city's largest bus terminal, Port Authority. Some seek shelter in the terminal's many enclaves, despite an increasingly hostile police presence, while others hope to find a bed nearby. There's the Covenant House on 10th Avenue and 41st Street, Geffner House on 9th Avenue and 42nd Street, and Sylvia's Place on 10th Avenue and 36th Street. When Blondi ran away from home in 2003, fleeing an abusive family life in Florida, she stayed at Sylvia's Place. There, she became close to the shelter's then-director: Kate Barnhart.
In the years that followed, Blondi lived as a transient, moving frequently from city to city, in constant search of stability. Too often, she found herself in violent living situations, occasionally forced into sex work, before returning to New York in 2013 to focus on her transition. "I had to come back for my own safety," she says, sitting in a stairwell of the Metro Baptist Church, rummaging through a small plastic bag of her belongings. "Since I've been a teenager, I've had to live man to man, in order to make it."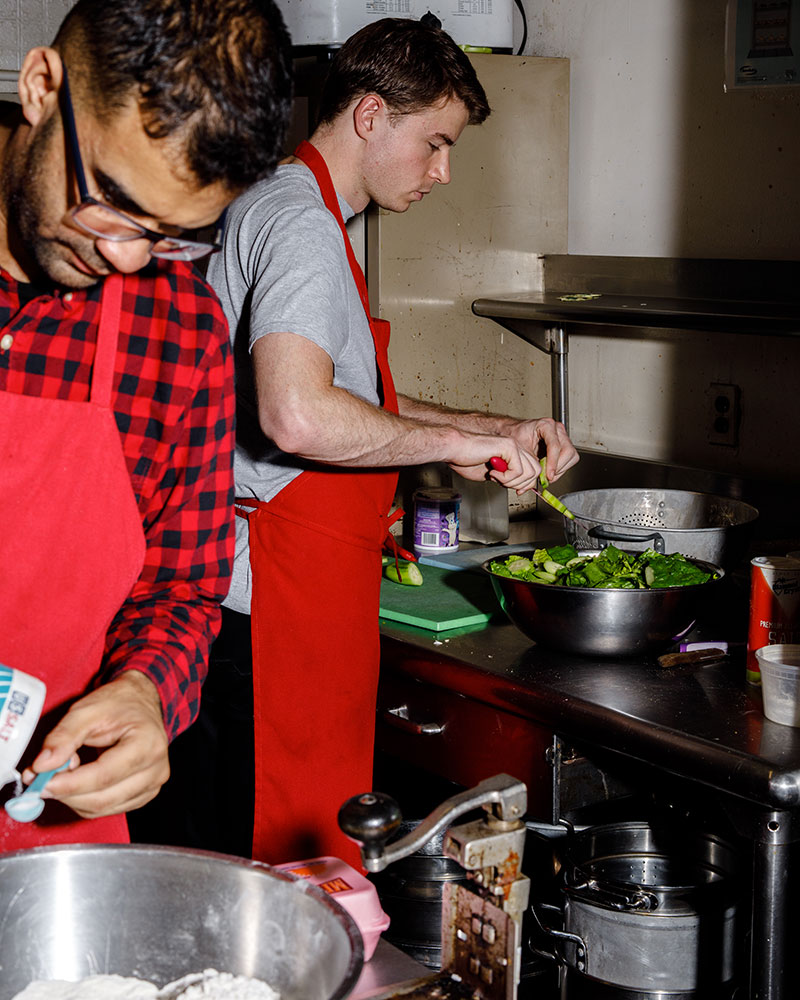 Now 30, Blondi still faces challenges in securing housing and financial independence—without a high-school diploma, she has struggled to earn a living—and is unable to call on her family for help. (They remain estranged.) According to the Ali Forney Center, another NYC-based LGBT organization, there are approximately 3,800 runaway homeless youth in New York, but only 250 shelter beds for them to sleep in. For many of Barnhart's clients, it can take months to gain entry into a shelter. And often, even when they do secure entry, the shelters fail to provide safe environments, proving to be abusive instead. "We're still called faggots, we're still misgendered," Blondi says of the staff at her current shelter, in the Bronx.
But Blondi wants more than just a safe place to sleep. With the help of New Alternatives, she is in the process of completing her GED. "Kate is providing me with a tutor—I gotta pass the math, [that's] the only thing that I haven't passed. That math test is what's going to be the turning point," she says hopefully, adding that in this way and so many others, Barnhart's organization has become her lifeline. "It's a family for those of us who don't have families."
Max, 20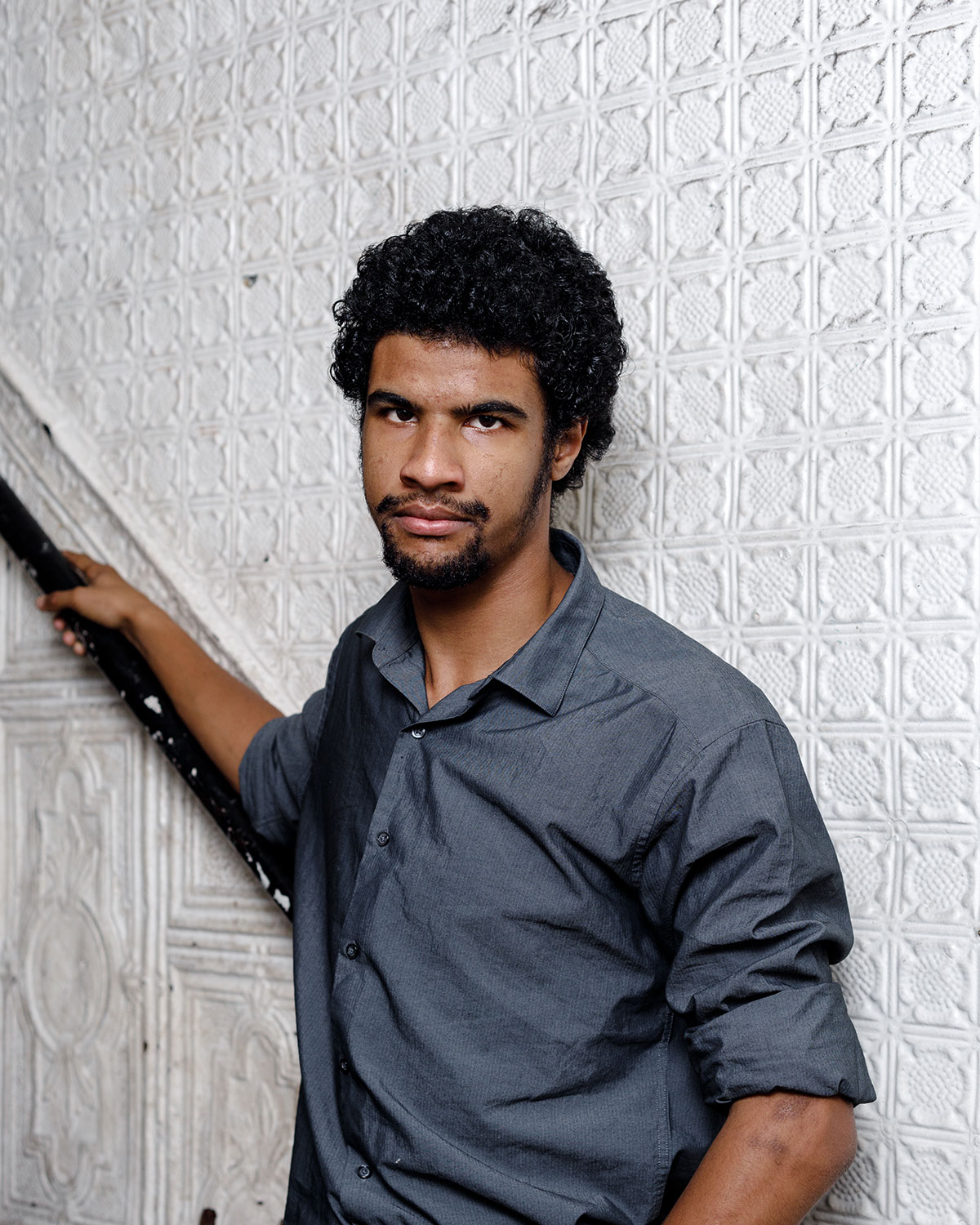 As soon as he walks into the basement of the Metro Baptist Church, Max spots a near-perfect pair of red-and-white Pumas in a bin located at the back of the cafeteria. The bin is tucked under the program's donated apparel table, which is covered with neatly folded garments, everything from casualwear to job-interview attire. Attendees are encouraged to try on and take anything that catches their eye, as long as they leave enough for everyone else. Max just wants the shoes, and spends the next half hour scrubbing them with Clorox wipes. Specifically, the Pumas are Ducati-edition racing shoes. As a motorcycle enthusiast, he wants to make sure they are just right before tucking them into his bag.
Max started coming to New Alternatives this past summer. He learned about the organization through some friends, with whom he attends a Saturday church service in the West Village. "They told me, 'Hey, you know, if you really need some food or some better clothing options, come up to 40th Street," Max recalls. And so, soon thereafter, he attended his first Sunday dinner, and he's already feeling the impact. "I can definitely say I got a little bit further because of this place."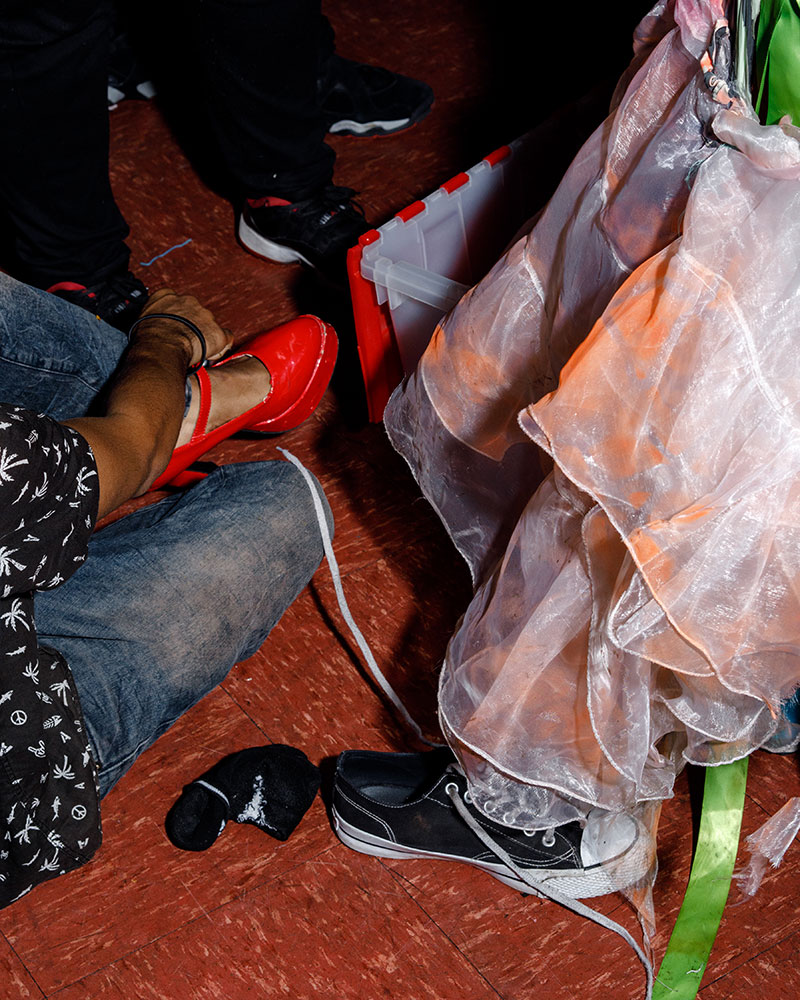 After losing his mother at a young age, the 20-year-old New Jersey native has spent most of his life moving back and forth across the Hudson River. Currently, he's staying at a shelter in the Bronx run by the Department of Homeless Services, while searching for employment. He cites transportation as one of many factors that get in the way of landing a job. "The fares keep hiking, [trains and buses] are always getting delayed," he says. "Essentially you're paying $2.75 to get somewhere two hours late, which has happened to me multiple times on job interviews."
Once satisfied with the quality of his sneakers, Max moves on to another station, where the hospital group is offering screenings for sexually transmitted infections and diseases. The free screenings have already helped him get onto a regular testing schedule, a move that he says is tantamount to his wellbeing.
Beyond the shoes and the screenings, Max is just happy to have somewhere to be on a Sunday night, when so many other programs, shelters, and churches around the city are closed. New Alternatives, on the other hand, is open—and, critically, open to all. Barnhart set it up that way. As she puts it, "We're the place where everybody lands."
Leonard, 21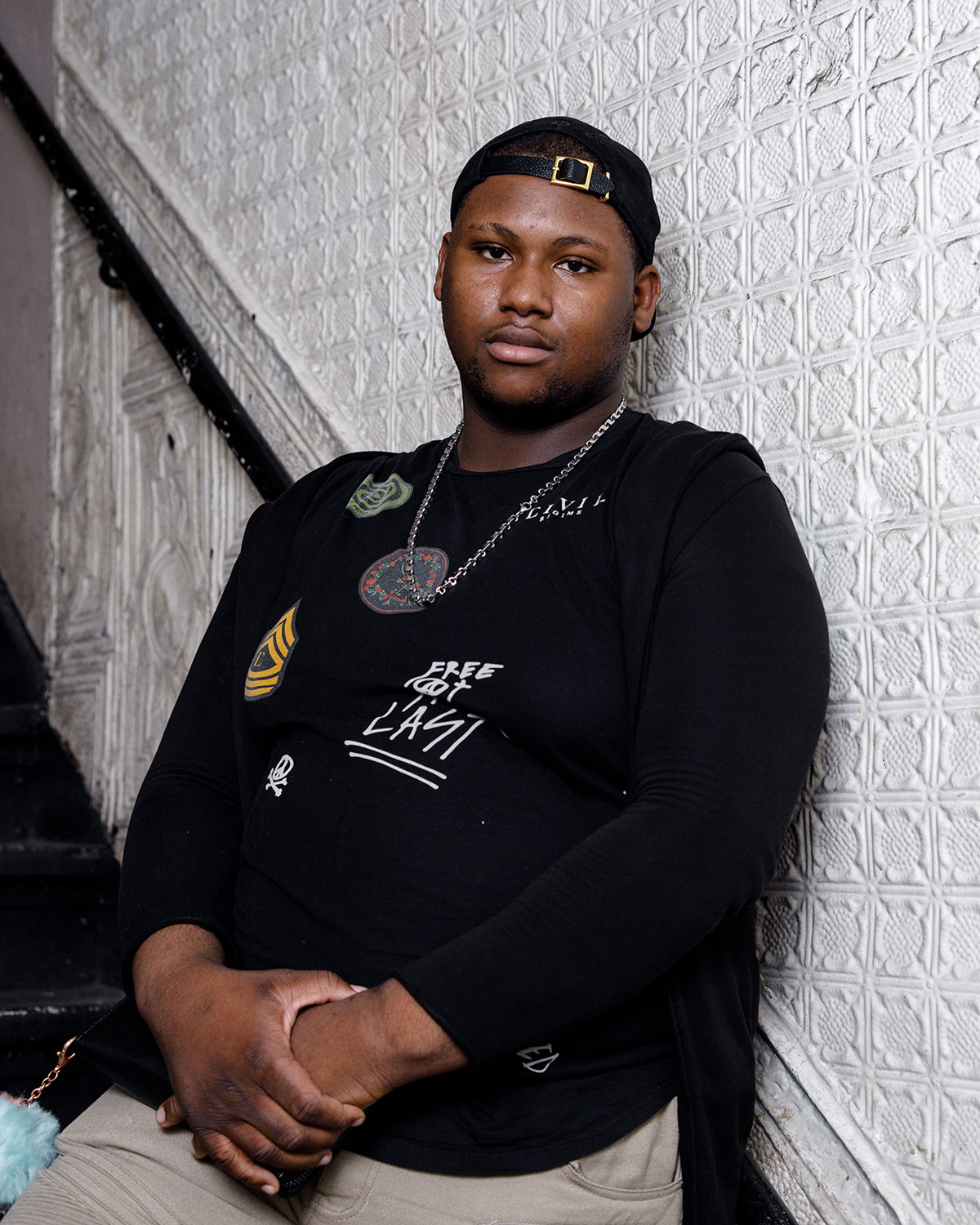 Not everyone who walks through the doors of New Alternatives is in need of a meal or a test—or of any other service, for that matter. Some, like Leonard, come to support their friends. "My best friend, who's actually my partner, told me about this place," says Leonard, who has been attending the Sunday dinners for about a month. "I come here to see my friends, mostly, to check in on them and see how they're doing, and maybe take them out afterwards."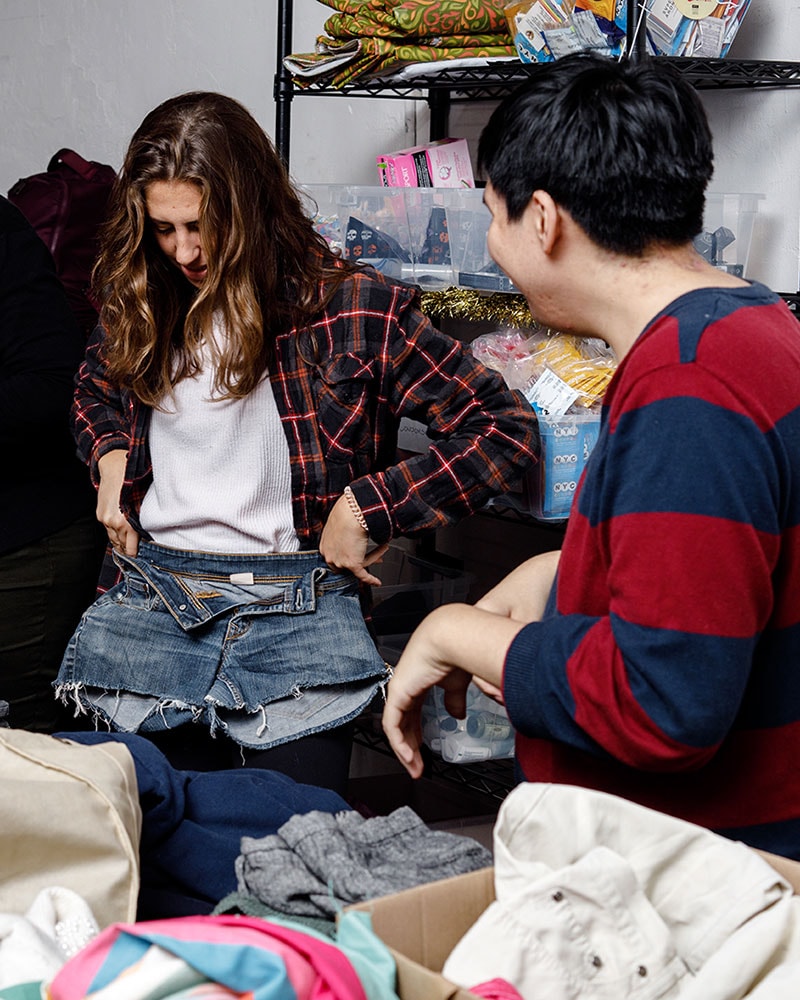 Leonard and his family moved to the Bronx from College Park, Georgia, a city just outside Atlanta, eight years ago. Now 21, he lives with his parents, works at a hospital, and is completing his nursing license. "Down South, they don't support the gay community that much, so we came up here because my family felt New York would be a great place for me," he says. Although his relationship with his family is complicated, Leonard recognizes that his situation is not as rocky as it could be, considering what many other LGBT youth often face. Still, even with one's family's support, it can be hard out in the real world. According to a recent study, lesbian, gay, and bisexual individuals are three times more likely to wind up in jail than the average citizen, while anti-transgender hate crimes are on the rise across the United States and trans women of color are disproportionately the targets of violent attacks. (LGBT people of color comprise the vast majority of New Alternatives' clientele.) "There's discrimination toward LGBTQ, there are racists, there's all the different types of stuff that people are targeting us for," says Leonard.
He adds that the Sunday dinners provide a safe atmosphere, where LGBT youth can be themselves. This becomes clear as the night progresses, as many attendees stay seated in the dining area long after their plates are cleared. "All I can say is, just keep it running," says Leonard. "The city could use more places like this."
Genuwine Beauty, 29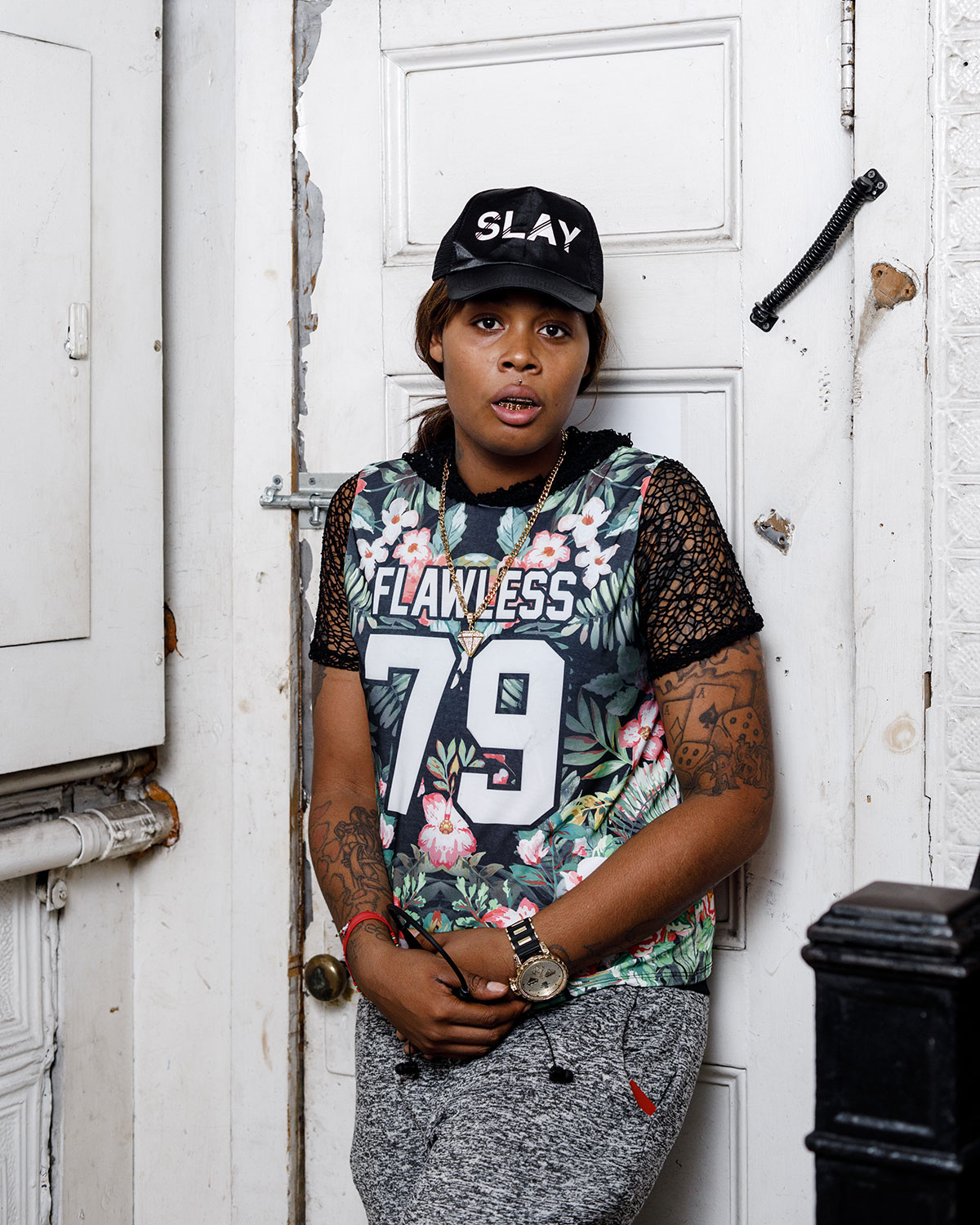 "Listen, I do tons of interviews every day," says a woman who introduces herself as Genuwine Beauty, tipping her hat up with an air of confidence. And she's not just saying that. Ms. Beauty is a budding rapper, who's emerging in New York City's underground as an LGBT artist to watch. She's also quite popular at New Alternatives, chatting with friends in all corners of the room. As guests start to trickle out, though, Beauty drops the bravado. She opens up about her past, and the factors that first brought her here, to New Alternatives, in 2015. "There was a time when I was homeless. I used to come here every week," she says.
As the child of a military family, Beauty moved around a lot as a kid. But wherever her family landed, she never quite fit in, always managing to get herself into trouble. Sometimes the trouble was particularly bad. "I had drug charges and was on a daily survival tip," she says of her time in jail. For Beauty, music was one of the only constants in her otherwise tumultuous life. At 17, she started pursuing music as a career, bouncing between independent labels as she honed her craft. In 2014, she started transitioning, and soon moved to New York from Atlanta, ready to take on the city's music scene. Or so she thought. Establishing herself in a city as competitive and expensive as New York proved more difficult than she imagined. Beauty eventually found her way to New Alternatives, and the dinners have helped her network and feel at home. "It's a platform to feel loved and welcome, have a warm meal, and catch up with friends."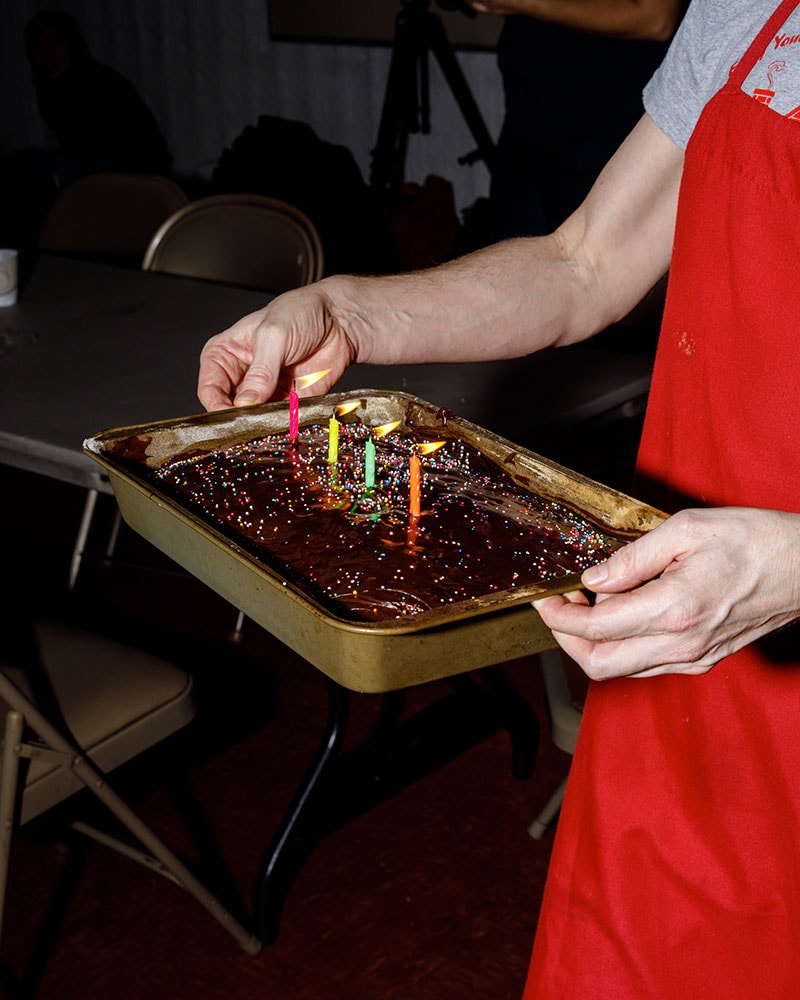 Although she got off to a rough start in the big city, Beauty was never intimidated by New York. She continued grinding, working on her SoundCloud page, perfecting her Southern anthem freestyles, and performing at showcases at clubs in multiple boroughs and in New Jersey. In 2016, the music media took notice, as she earned a profile in Spin magazine.
Now 29, Beauty has her own apartment in the Bronx, but still makes her way down to Hell's Kitchen to check on her friends at New Alternatives. When she does, she pays it forward: Several aspiring musicians frequent the dinners. And when Beauty comes by, they ask for advice. "They come up to me and say 'Yo, GB, what do you think of this?'"
Beauty hopes her rise will inspire a new generation of LGBT artists. "The youth here see my growth and development, and they say, 'Wow, she's actually doing it, and she's trans," she says. "I always tell them to exceed further than their dreams. After you achieve your dreams, what are you going to do next?"
At 8:30 p.m., the chairs are in disarray. The kitchen staff packs up the tinfoil trays from the buffet. Small clusters of clients and volunteers linger throughout the room, chatting and goofing off. Barnhart remains seated in her regular spot, at the front entrance of the cafeteria, where she's been most of the evening, and she's in no rush to get home, wanting to give each guest a proper send-off before they leave. "There's this theory that toddlers in a functioning family have the mother as the stable base from which to explore, and they can come back to her and then go a little further each time," she says, taking in the post-dinner scene of another Sunday-night meal. "You need something solid to grab onto before you can start to get your own footing."
Barnhart knows she has to be there for her clients, whenever she's needed. In addition to the walk-in atmosphere of Sunday nights, she and her volunteers work to be available around the clock, even offering "virtual case management" through Facebook. "Clients don't often have phones because they get turned off or they run out of minutes or they get stolen," she explains. "I had a girl last night who just messaged me and was like, 'I'm feeling really depressed,' and we were able to talk a little about that."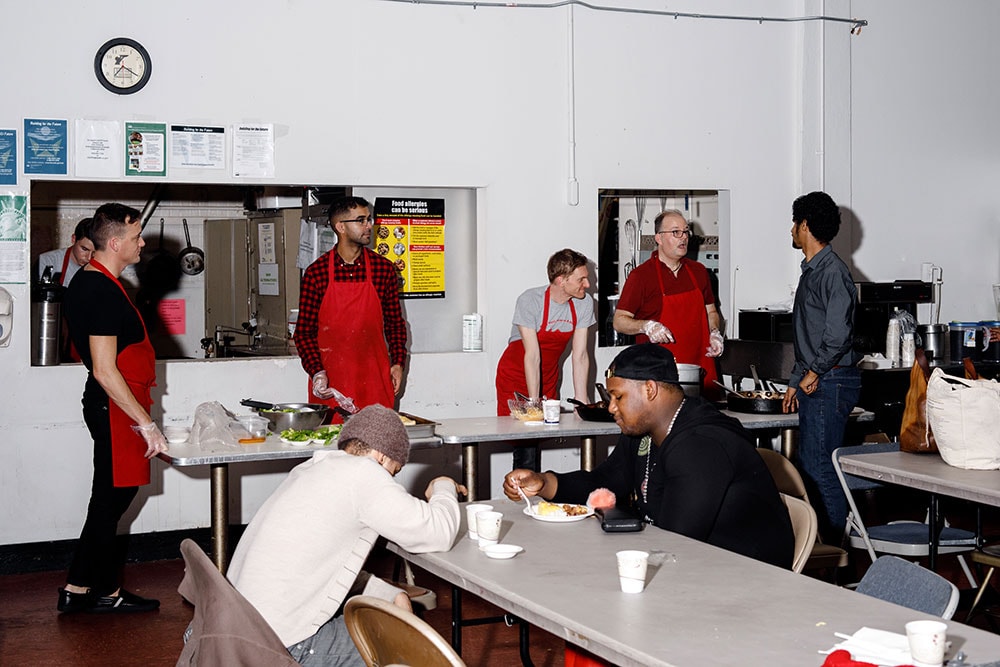 Barnhart tries to meet clients on their own terms, rather than mimicking the detached, stuffy protocol of city-run agencies and shelters. "If a client walks in with problem X, and I really think they maybe should be working on problem Y, I'll work on X with them because that builds the relationship and it builds the trust," she says. "Then down the road, I can say, 'Hey, I think you want to take a look at Y,' and there's enough rapport."
Thanks to the success of her approach, Barnhart says she's in it for the long haul, working to be a stable base for her clients and not a revolving door. "I often think of the work as planting a seed," she says. A recipient of the Allstate Renewal Award, which recognizes organizations driving positive change and confronting the nation's biggest challenges, Barnhart's group is building community from the ground up. "You plant a seed and maybe it will grow and maybe it won't. You don't know what's going to happen, but sometimes you wind up with a solid tree, you know?"
Barnhart leans back in her chair, adding, "A lot of what we do, honestly, is just giving people hope." ✺