Cassandra Lin founded Turn Grease into Fuel in 2008 at age 10 PHOTO: CAT LAINE
Westerly, Rhode Island, is a small town, the kind with a historic central square and plenty of New England red brick. On the southwestern shore of the state, it sits atop a series of hills created by glaciers that receded during the Ice Age, and along its shore run long, white beaches that attract thousands of tourists during the summer months. Everyone from Westerly spends their childhoods on those beaches. And if the oceans continue to rise at the rate that they have been for years, those beaches will disappear for good.
It was 2008, and she was only in fifth grade, but Cassandra Lin was thinking about that.
"Everyone is at those beaches the entire summer," she says. "Otherwise, no one knows what to do with themselves."
She and her friends had also just learned about the causes and effects of global warming at school; the entire state is acutely focused on climate change because of its vulnerability to changing weather patterns. Local researchers have estimated that as many as 12 percent of coastal residences will be affected by flooding within the next century, with oceans rising by up to 10 feet. "In general, people here are environmentally conscious," Lin says. "They know that with things like climate change, we'd be the first affected."
But what could a fifth-grader do? Keep almost three million pounds of carbon dioxide out of the atmosphere, it turns out.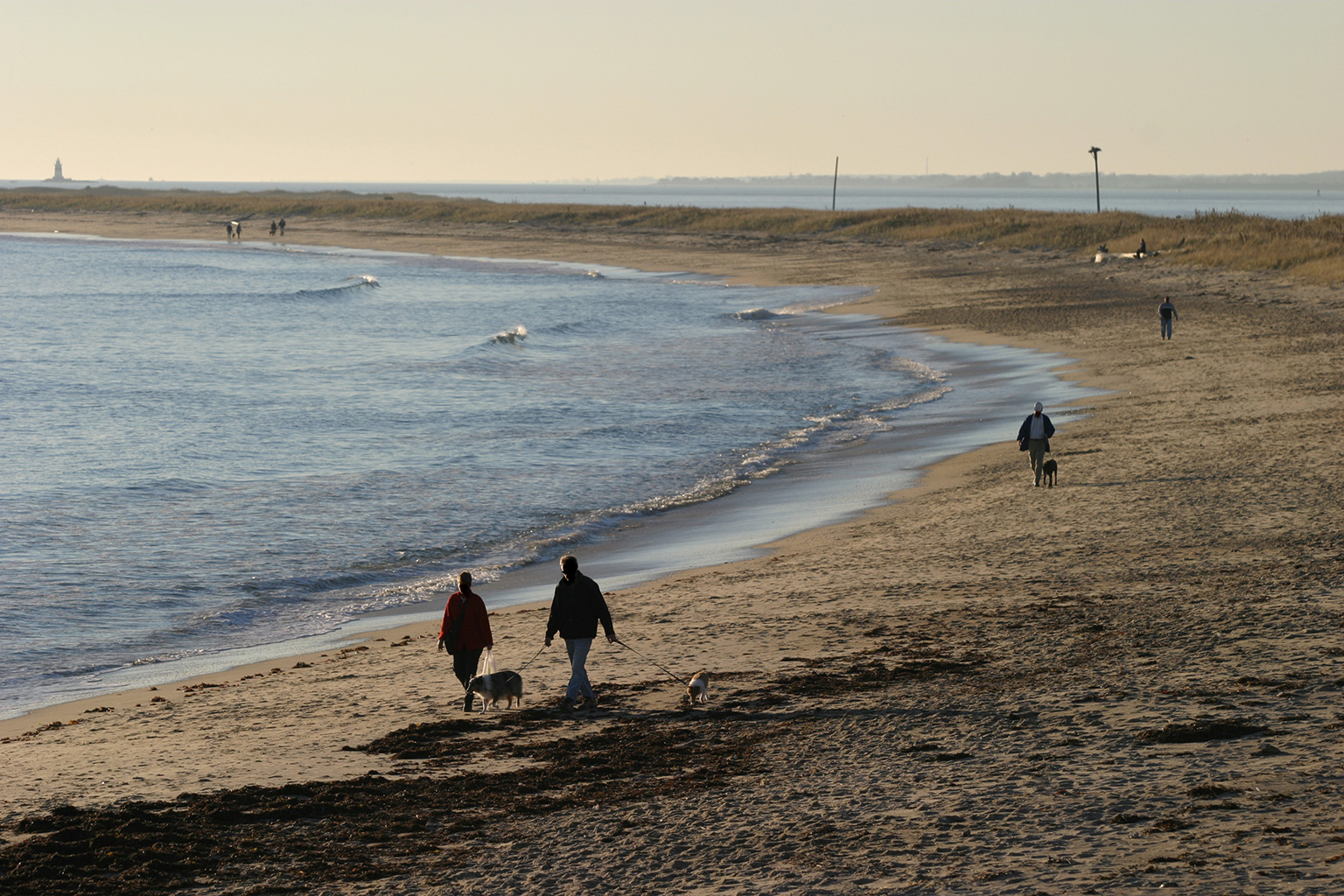 The residents of Westerly—Cassandra's town on the southwest shore of Rhode Island—are acutely aware of the potential effects of climate change. PHOTO: SHUTTERSTOCK
It began with a simple connection. Lin went to an energy expo at the nearby University of Rhode Island and was struck by a vendor turning used cooking oil into sustainable biofuel. A couple mornings after that, Lin read an article in a local paper about Westerly families whose homes were going unheated during the unforgiving New England winters because they couldn't afford to pay utilities. "I connected those two ideas," Lin recalls. "I thought, 'What if we could convince people in our town to recycle their oil instead of just throwing it out?'"
Lin and some of her friends did just that, with the Turn Grease Into Fuel (TGIF) project. They started, in 2008, with local restaurants in Westerly, but the initiative has since spread throughout Rhode Island and to Connecticut and Massachusetts. TGIF is planning to have programs in all six New England states in the coming years.
The logistical feasibility of TGIF would be the ultimate factor in its success, so Lin partnered with other organizations that could expand and maintain the impact of her project: restaurants to donate used cooking oil in bulk, grease collectors to transport the oil, biofuel companies to process it, and local charities to distribute funds to families in need. One of them was the Jonnycake Center of Westerly, a charitable organization that counts emergency heating assistance as one of its local initiatives.
"What was so impressive was the students' approach," says Elizabeth Pasqualini, the executive director of the Jonnycake Center. "When they came and sat down with us, they had already done their research. They were educating us about what the possibilities were. They had already had conversations with various stakeholders. This hasn't lost momentum, but gained momentum, and we're that much more reassured by the relationship and that partnership."
Of course, TGIF's growth wasn't a straight line. Many of the people they originally approached dismissed the group of fifth graders as too young; the first oil refiner they chose as a partner went out of business the same year; group morale occasionally bottomed out. After all, what could a fifth grader do?
"It's easy to get discouraged," Lin says. "But we would motivate each other as teammates. Once you have a positive mentality and believe in what you're doing, that belief is what is going to carry you through all of these obstacles."
They knew it was worth it every winter, when they donated the results of the recycling to families in need (and every winter, they had more to give), but another high point came in 2011, when TGIF's members proposed a bill to their local representatives that would legally require Rhode Island businesses to recycle their oil. The members—still only around 13 at the time—testified before the Rhode Island State House, and the Used Cooking Oil Recycling Act went into effect in January of 2012.
Lin's participation in TGIF is ongoing after nine years, though her and her cofounders' role has changed since they started college. When they're back home over breaks, they continue the tradition of presenting charities with their proceeds, and they still are actively talking other towns into taking on the initiative. "A year or so ago, she presented us with the biofuel funds at the Mystic Area Chamber of Commerce," Pasqualini says. "There were probably three or four hundred people, all business leaders, and to see her and her classmates take command of that room on the microphone at such a young age is really impressive."
To date, TGIF has collected 310,000 gallons of used oil and converted it to almost 500,000 gallons of biofuel. Almost $200,000, in cash or its biofuel equivalent, has gone to eight different charities, warming the homes of more than 500 families. They were fundamental in passing the Used Cooking Oil Recycling Act, and biofuel is now being used to power the local school buses as well.
"I know a lot of people feel discouraged because of their age," Lin says. "But I would say that no one comes into something super qualified, or on top of it. It's a learning process, and the learning process is valuable."
She's looking forward to going back to Westerly this summer. It'll be her first summer vacation as a freshman at Stanford, though she'll undoubtedly keep busy with on-the-ground work with TGIF. She might also go to the beach.