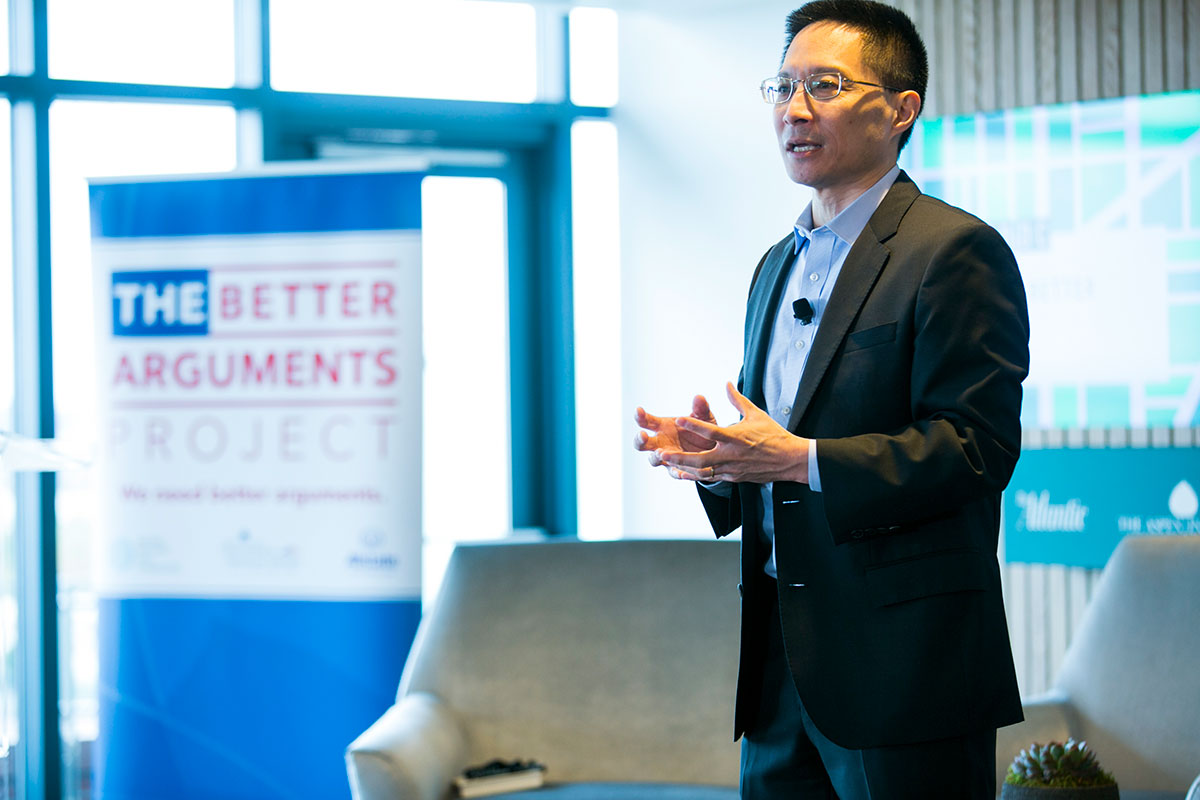 Washington, D.C. isn't exactly known for its civility. But today, in a large hotel meeting room in the nation's capital packed with mayors, policy makers, and other influential urbanites, Eric Liu has a plan to bring the country together.
"There's not going to be a different president that changes the culture for us. There's not going to be a different speaker of the House from whom all this is going to trickle down. That change, that rejuvenation of the body politic, is going to happen from localities outward and upward," he tells the crowd.
Liu, the executive director of the Aspen Institute's Citizenship & American Identity Program and a former Clinton administration official, has been making this case since 2016. Just days before the presidential election, he published a piece in The Atlantic with an unconventional claim: Americans don't need to argue less; they need to argue better. "This is reconciliation for grown-ups," he wrote. "It doesn't pretend that all will be peaceful—or that it should be. It acknowledges the never-endingness of our fights. But it acknowledges too that to be a citizen means fighting to make our fights more useful."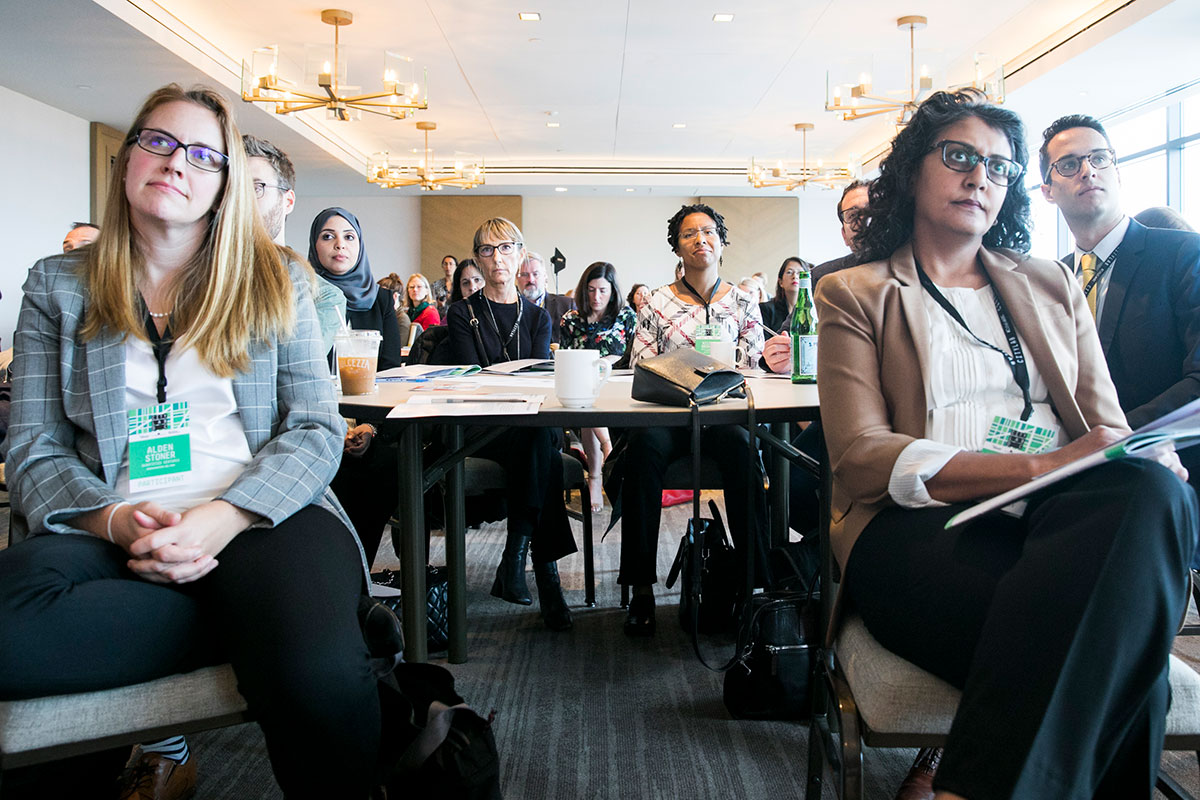 Back then, Liu's notion that improved arguments at the local level could mend civic life was largely hypothetical. But in the years since he and the Aspen Institute formed The Better Arguments Project with Allstate and the nonprofit organization Facing History and Ourselves, his theory has been proven in real-life scenarios. "We can actually start to bend the curve of this divisiveness in our society," says Stacy Sharpe, a senior vice president at Allstate. "With better dialogue, we can not only improve civility in our nation but actually stop the growing polarization."
In workshops across the country, Better Arguments facilitators encourage participants to hash out contentious issues while adhering to a set of five principles: Take winning off the table, prioritize relationships and listen passionately, pay attention to context, embrace vulnerability, and make room to transform. Those principles have ignited powerful—though often challenging—conversations. In Denver, residents argued about the consequences of the city's recent tech boom. In Detroit, longtime residents and newcomers aired their feelings about gentrification. "It's about listening to one another. It's about being open to other people's ideas. It's about not just staying in our own corner and only listening to the things that reinforce our own beliefs," says Sharpe.
Here, the format is slightly different. No arguments will happen today—at least not intentionally. Instead, after introducing the Better Arguments principles to the participants, Liu simply asks people to talk with one another about issues they're confronting in their own cities and how they might address them through elevated arguments. He provides the guidelines and principles for action.
It's during this portion of the session that Henry Fitts meets Lisa Sierra. Fitts works for the City of Rochester, New York. Sierra works for the City of Calgary, Alberta. Both deal with the kinds of thorny issues the Better Arguments Project was designed to tackle. Fitts talks about being caught in the middle of a debate between landlords and tenant advocates about whether Rochester should adopt rent regulations. Sierra talks about a fight over the future of Calgary's economy. "We're in a big recession, and so we're looking at diversifying our economy," she says. "But the folks that were in our previous oil and gas economy just want that to come back." She adds, "There's anger. There's frustration."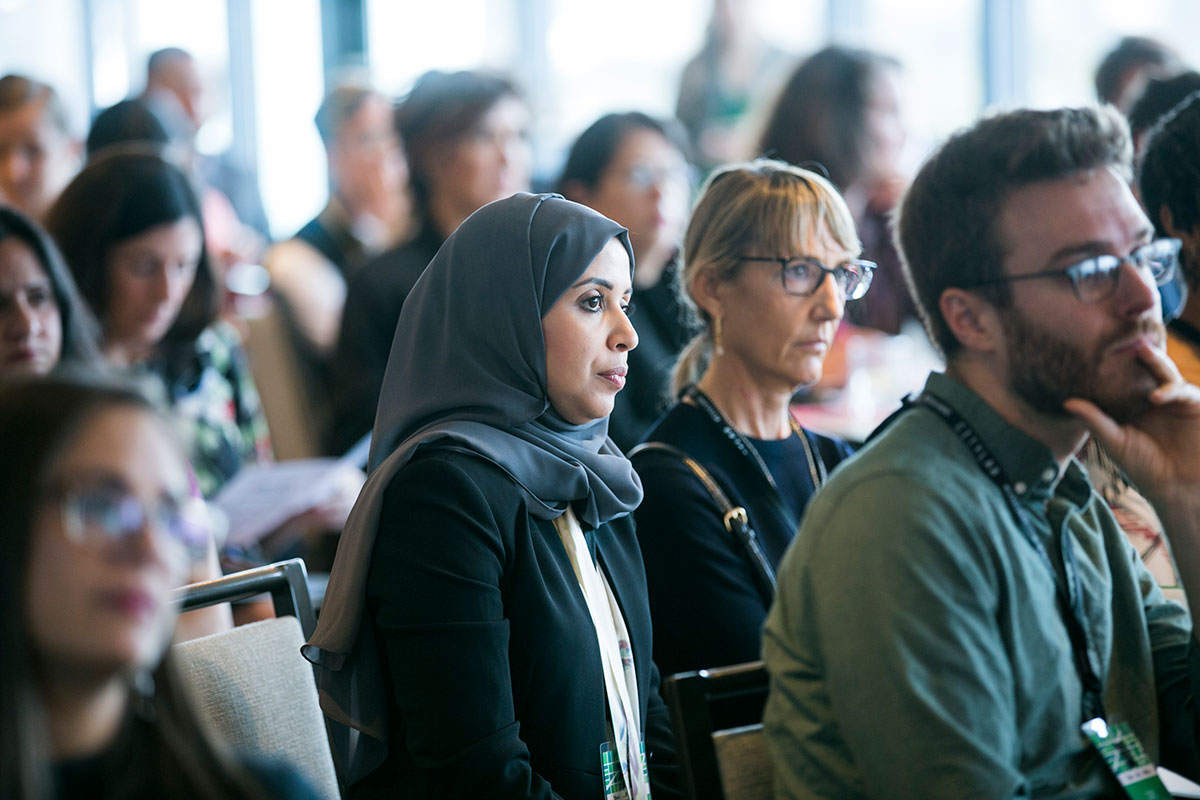 Could they have better arguments about these issues? Sierra thinks so. She says she could work on the principle of "embracing vulnerability"—acknowledging, for instance, that the city missed some signs of the impending recession. Fitts says he could do a better job of recognizing how racism and discrimination contributed to the current housing environment. Both admit they could try harder to empathize with the people with whom they disagree.
But they each have questions about how their positions as decision makers affect the kind of arguments they might have with city residents. "From our position of power, can it look like, 'You guys need to follow these rules on how to engage with us'? That could maybe feel off-putting," Fitts says. Sierra expresses a similar concern: "If we don't both agree to take winning off the table, then how do we move forward? I'm not sure I know what that clear path is."
Their conversation wraps up as Liu returns to the mic. He begins making his way around the room, looking for participants to share what they discussed. People are eager to do so: a dispute over free speech and safety at a farmers' market in the Midwest; debates in the South about tokenism and a prostitution diversion program. Liu hears about local arguments like these all the time in his workshops. But this is the first time he's hearing from a roomful of government officials about the unique quandary "better arguments" poses for them and the communities they represent across the country. How exactly can you have truly open engagement, they want to know, when you're the one with the power to overrule dissenting perspectives? "A lot of the sessions that we've done have been with citizen groups or with educators or with young people. But when you get a group like the folks [here] you have this other dimension," he says.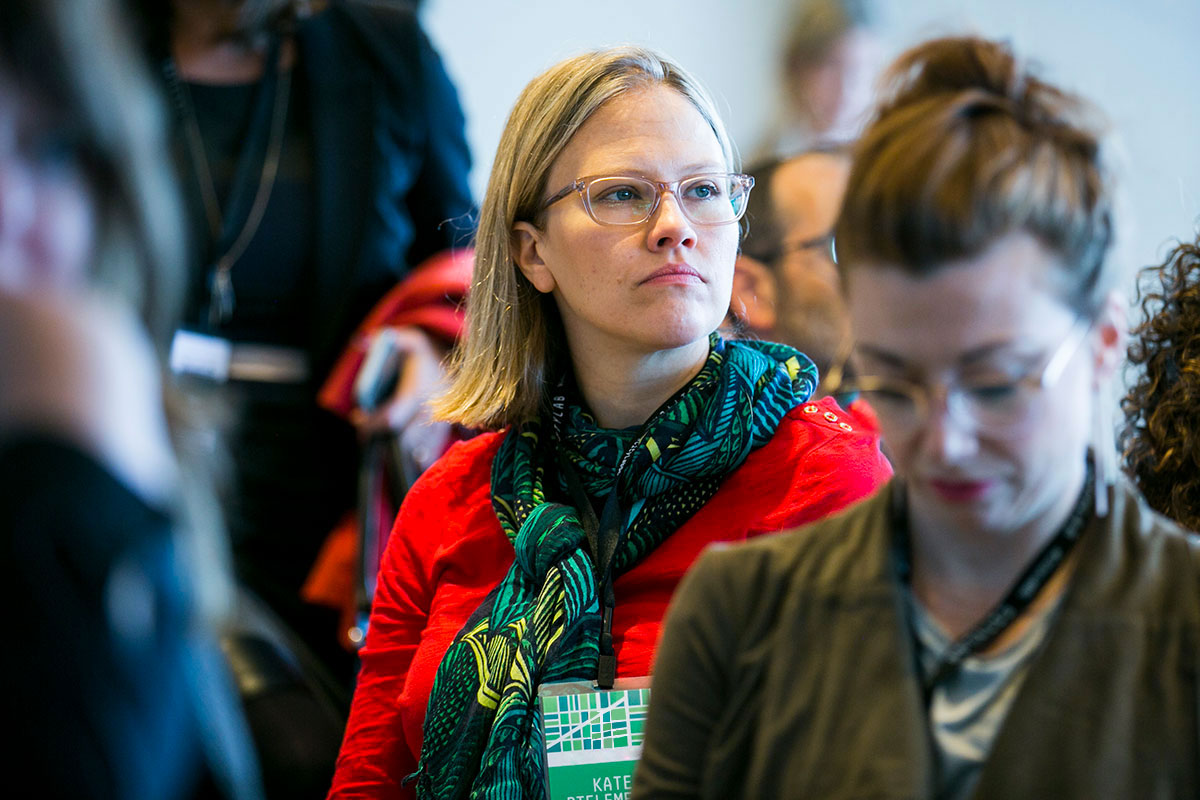 The goal, Liu tells the crowd, should not be for city leaders to "find a magical elusive common ground in which everybody agrees" but rather to ensure that their decisions have "maximum legitimacy" by allowing all voices to be genuinely heard. "People want to feel like even if they weren't literally the person making the call in an office of city government, they were part of shaping the decision," Liu says. "That process by definition requires the conflict, the multiplicity of voices that are inherent in the community."
That idea resonates with Carmen Yulín Cruz, the mayor of San Juan, Puerto Rico. As she packs up at the end of the session, she's thinking about how it applies to a heated issue in her city: waste management. According to Cruz, the city has been heavily criticized for its handling of trash collection in the aftermath of Hurricane Maria. She knows that no solution will be ideal at a time when the city budget is critically stressed. Engaging the community on the issue will be difficult, she says, but if the dialogue takes place in an "environment of respect," then "that in itself will be winning."
That kind of thinking represents exactly the kind of attitude shift that the team behind the Better Arguments Project thinks could transform the United States. "As more and more people have this conversation, others will see what's possible," Sharpe says. There's a compelling story to be told about the dangers of toxic, polarized politics, Liu admits, but he knows that there's another story about locally driven, bottom-up civic renewal that, if the Better Arguments Project is successful, will become the narrative of our time. In the end, he says, "I have a net-hopeful view."