'Don't Iron While the Strike Is Hot'
Editor's Note:
This article previously appeared in a different format as part of The Atlantic's Notes section, retired in 2021.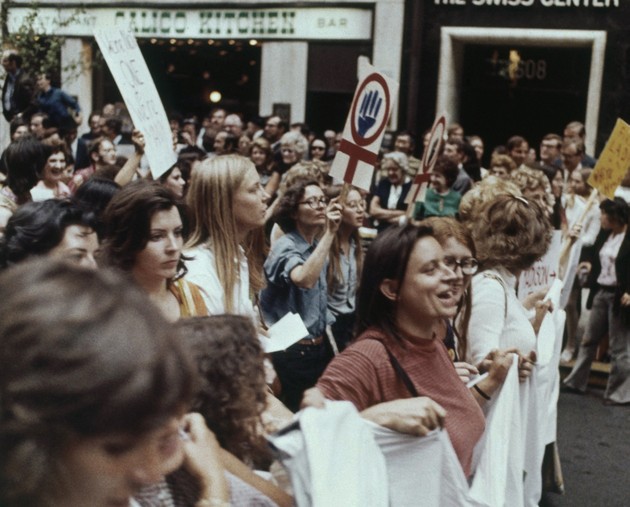 Forty-five years ago today, on the 50th anniversary of women's suffrage, tens of thousands of people hit the streets of New York City to rally for the Women's Strike for Equality, which Time called the "first big demonstration of the Women's Liberation movement." ("Don't Iron While the Strike Is Hot," the title of this note, was one of the slogans of the rally.)
In March of that year, Alice Rossi wrote for The Atlantic about job discrimination against women, quoting a number of anonymous correspondents who described their experiences in the job market:
Employers do not put up signs saying "no women need apply" even when this is the unstated policy of their gate-keeping personnel managers. Some women are unaware that their ambitions are being arbitrarily thwarted, and many others are reluctant to discuss the painful and infuriating encounters they have had with job discrimination. Those of us who research and write about the status of women, or who are active in women's rights organizations, frequently hear confidential stories of women's experiences with discrimination in the job world.