Why I'm Against 'Daddy Days'
Don't give dudes special credit for things they're supposed to do anyway.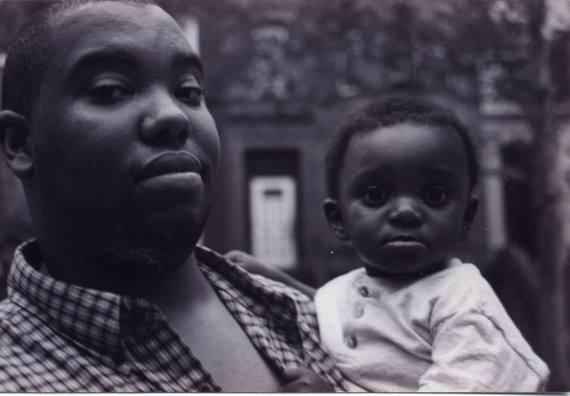 It's worth checking out Liza Mundy's piece in the magazine on paternity leave and policy. It's a fairly enthusiastic endorsement, arguing that leave isn't just good for fathers but good all around. Here's Mundy on the successes of "Daddy Days" internationally:
Some countries began recalibrating, shortening leave for women and offering "neutral leave" that could be taken by either parent—but which became de facto maternity leave. So policy makers decided to make men an offer they would feel ashamed to refuse. Norway, Iceland, Germany, Finland, and several other countries offered a variety of incentives to nudge men to take leave. Some countries offered them more money, which helped men feel that they were financially supporting their families even when they were at home. Many also adopted a "use it or lose it" approach, granting each family a total amount of leave, a certain portion of which could be used only by fathers. The brilliance of "daddy days," as this solution came to be known, is that, rather than feeling stigmatized for taking time off from their jobs, many men now feel stigmatized if they don't. 
I confess to some bit of philosophical, and personal, distance from the piece rooted in my odd upbringing. My dad stayed home with me. He cooked. My mother was, for significant periods of my childhood, the main breadwinner. This does not mean I lived in a family without gender roles. I'd bet money that my mother still put down most of the hours, in terms of housework. But it did mean that my model of fatherhood was a little different. Moreover, because there were so few fathers in my neighborhood, this was one of the few models of fathering I regularly saw.
When my son was born, I stayed at home. And for most of our relationship, my wife made more money than me. (Can't make them Benjis writin' articles, yo.) I cook. I don't think any of this has much to do with being particularly enlightened nor progressive, nor feminist. As with my dad, I'm sure if you tallied the housework hours, I'd—until recently—lose. There's nothing to crow about in that "recently," either. My wife went back to school (a luxury). We can afford to bring people in to clean when we need to. Effectively, any change in housework hours is really a change in class ranks.
The change has been significant, if unwieldy. Our first year in New York we lived off of roughly $30,000. I was 25 and contributed roughly $1,000 to that sum. Our son was one. I had no prospects as a writer. My wife had a definable skill, which was in demand. Cooking and taking care of the boy were about all I brought to the relationship. If I couldn't do that, why was I there? Taking care of a kid is what you're supposed to do when you're a father.
I felt a lot of things in those days—lonely, broke, sometimes frustrated. But what I didn't feel in my allegedly hyper-macho black community was stigmatized. And I don't think my dad felt that way either. If anything, I felt like I got a lot more credit than I deserved. I'd put the boy in the stroller, head down Flatbush, and a cheering section would damn near break out. The only people I felt stigmatized by were old black women, who were certain I was about to either direct the stroller into a cloud of influenza or the path of an oncoming train.
So rather than hear about the stigma men feel in terms of taking care of kids, I'd like for men to think more about the stigma that women feel when they're trying to build a career and a family. And then measure whatever angst they're feeling against the real systemic forces that devalue the labor of women. I think that's what's at the root of much of this: When some people do certain work we cheer. When others do it we yawn. I appreciated the hosannas when I was strolling down Flatbush, but I doubt the female electrician walking down the same street got the same treatment.
This is obviously not a case against parental leave, so much as its a beef with the idea of "paternity leave." I always worry when we have to couch our language so that people with power don't get their feelings hurt. So you feel stigmatized for a few years. We're all very sorry, and hope for the day when you don't. (Though with that ugly Baby Bjorn on, son, you should be stigmatized. Not hood at all, my dude.) But the fact that we even have to use the phrase "Daddy Days," that we must have branding for men, says a lot about whose work we value and whose we don't.