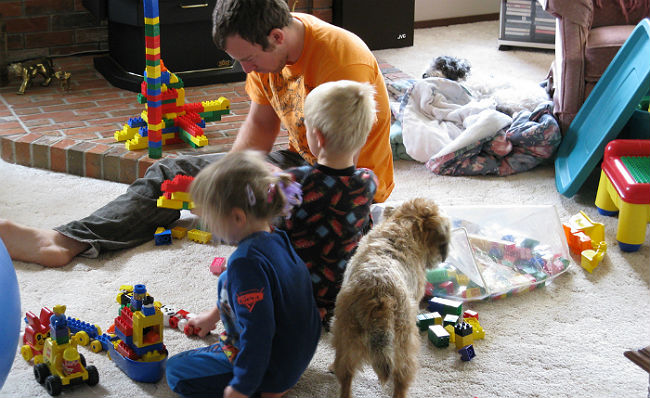 Twice a month, a panel of dads discusses a topic of the moment. For today's conversation, they talk about moms leaving the workforce versus dads.
---
Gross: Ever since I can remember, I've wanted to opt out. Working--the kind of corporate-oriented, career-building capital-W Work that seems like the American ideal--never appealed to me. And, growing up in the recession of the early 1990s, that kind of work life seemed to be crumbling anyway. Me, I wanted to spend as much of my time traveling, eating, making new friends, maybe even one day starting a family, and I figured the work I'd get, if indeed I got any, would be lowly, menial, minimally rewarding, practically uncompensated, and freelance. But that would be fine--I expected nothing more.
What actually happened was that, as much by chance as by design, I built a freelance-writing career around precisely those subjects I wanted to fill my days with: traveling, eating, friends, family. My opting out was, weirdly, my way in. At the same time, however, my work, such as it was, was becoming more and more optional. For most of our marriage, my wife, Jean, has been the breadwinner by far, and once we had kids, my household duties, always significant, grew. I cooked for us all, I ended my workday at 5:15 p.m. to pick our daughter Sasha up from preschool, I was the one who'd stay home if Sasha was sick.