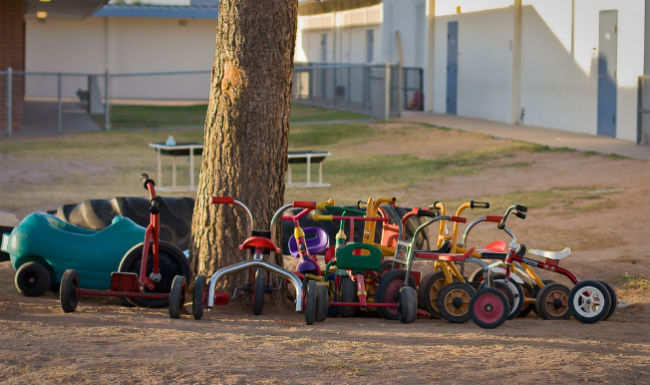 With the United States birthrate at an all-time low and the lifetime fertility rate per woman at 1.89 kids each, some are looking for ways to return the birthrate to replacement level (2.1), where it stood before the current decline began in 2008.  Some countries facing low birthrates offer payments for kids, while others hope that an improved job market will bring an upswing.
In the United States, some see the low rate as a bargaining chip for better services to families.  Countries with better childcare and family support services have higher birthrates, goes the argument--so if we want higher birthrates, we should improve our services to kids and families too.  Even conservatives like economist Gary Becker are talking in the New York Times about "combat[ing] low fertility by subsidizing education and other costs of children," noting that "subsidies have to be big per child to have a sizable effect."  
Loads of happy, well-educated kids are always a compelling concept, and more family subsidies like good, affordable childcare, better K-12 education and better work/life policies will pay off directly in terms of workforce skills in the short and long term (for parents and for kids).  There's a strong argument for putting such services in place immediately for the sake of our citizenry's happiness, our national skills pool, and our democracy, which demands an educated electorate.