Penis Jokes on the Cover of the New Yorker: A Complete History
The esteemed magazine's favorite way to make fun of a disgraced politician
This week's New Yorker cover shows New York mayoral candidate Anthony Weiner straddling the Empire State Building, head cocked, taking a selfie: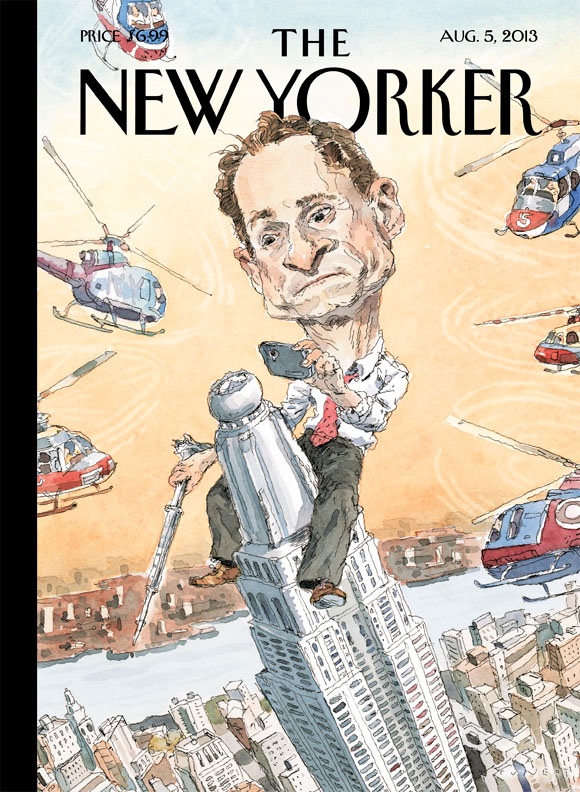 There's a lot going on here: A reference to King Kong, a faithful depiction of disgraced-politician linemouth, a nod to Freud (sometimes a huge building is not just a huge building). But at its core, this cover is making a penis joke.
The magazine has made this joke before in the aftermath of a politician's fall from grace.  A decade and a half ago, President Bill Clinton was revealed to have had an affair with White House intern Monica Lewinsky, inspiring this cover: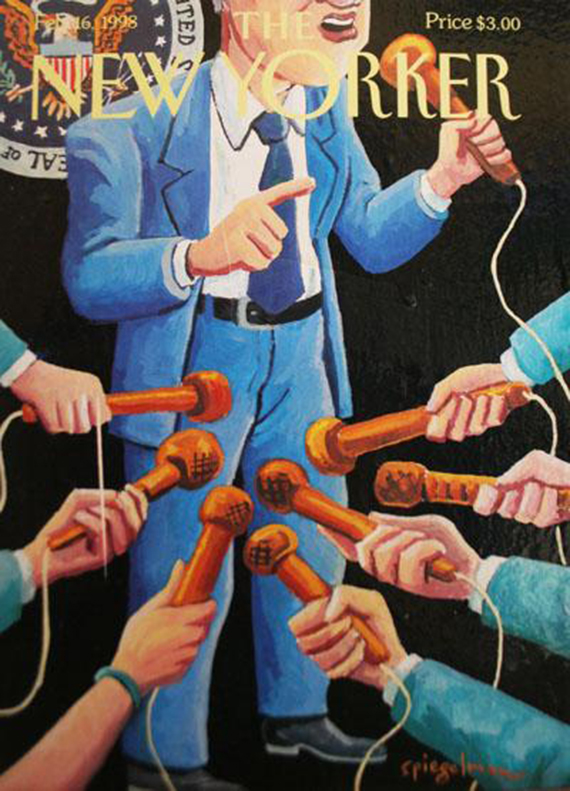 New York magazine has been known to make penis jokes on its cover on more than one occasion. As has Businessweek. And, ever so subtly, The Atlantic.