This week's New Yorker cover shows New York mayoral candidate Anthony Weiner straddling the Empire State Building, head cocked, taking a selfie: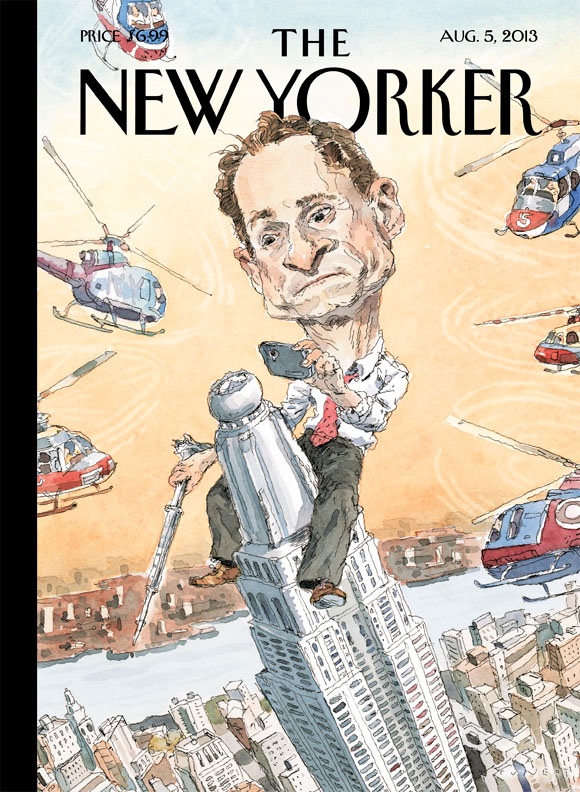 There's a lot going on here: A reference to King Kong, a faithful depiction of disgraced-politician linemouth, a nod to Freud (sometimes a huge building is not just a huge building). But at its core, this cover is making a penis joke. 
The magazine has made this joke before in the aftermath of a politician's fall from grace.  A decade and a half ago, President Bill Clinton was revealed to have had an affair with White House intern Monica Lewinsky, inspiring this cover: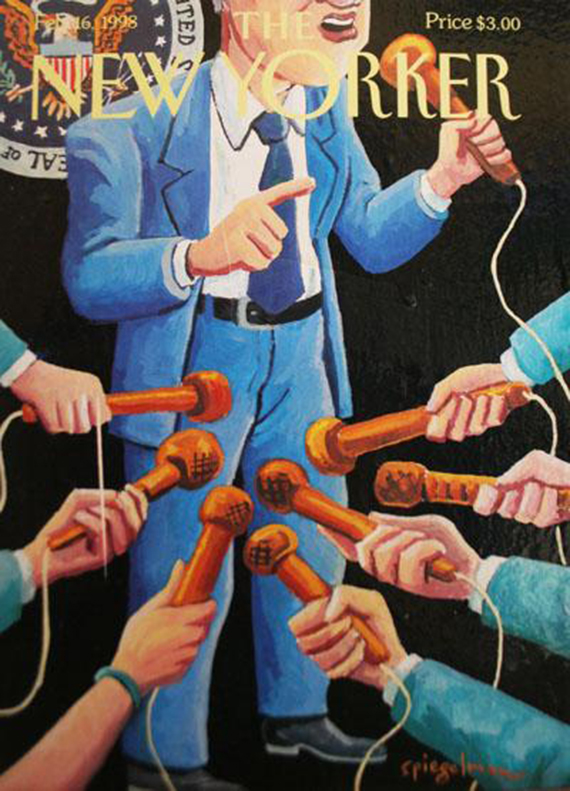 New York magazine has been known to make penis jokes on its cover on more than one occasion. As has Businessweek. And, ever so subtly, The Atlantic.
We want to hear what you think about this article. Submit a letter to the editor or write to letters@theatlantic.com.