Bringing Home the Royal Baby, 1982 vs. 2013
How clothing choices change (or don't change) over 30 years.
Kate Middleton and Prince William took their son home from the hospital today. As they walked from the hospital door to the car, they showed their baby to the world for the first time, she in a polka dot dress and he in a light blue shirt. They both, of course, looked great.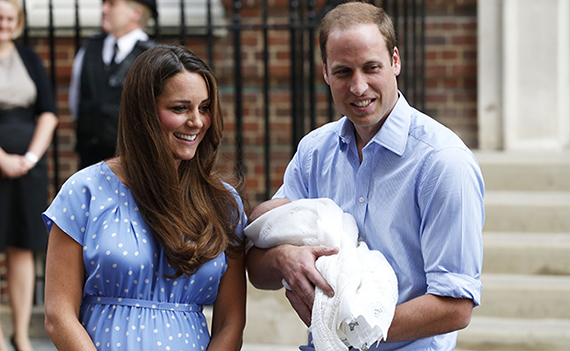 As Kate Bennett, fashion editor for Washingtonian magazine, pointed out on Twitter, Middleton's outfit was very similar to the one Diana wore as she and Prince Charles took William home from the hospital more than 30 years ago: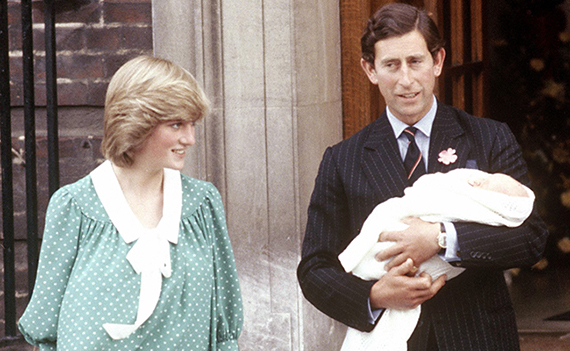 Yes, Diana's dress was a slightly different shade of blue, and was a bit blousier and more girlish than Middleton's more tailored, modern style. But the similarities are obvious, and as Bennett speculates, probably intentional.
Perhaps more remarkable, though, is how much William's outfit differs from his father's. Back in 1982, before "business casual" took off as the fashion standard for men, Charles wore a crisp pinstripe suit, a dress shirt, and a tie. Today, his son wears a blue shirt with a few buttons open and the sleeves rolled up. The difference signals all sorts of things: the waning dominance of the suit in men's fashion. Kate and William's desire to appear as a "normal," "modern" couple. Perhaps even a hope on William's part to be involved in the messier aspects of raising his son--it's hard to imagine changing diapers in a suit.