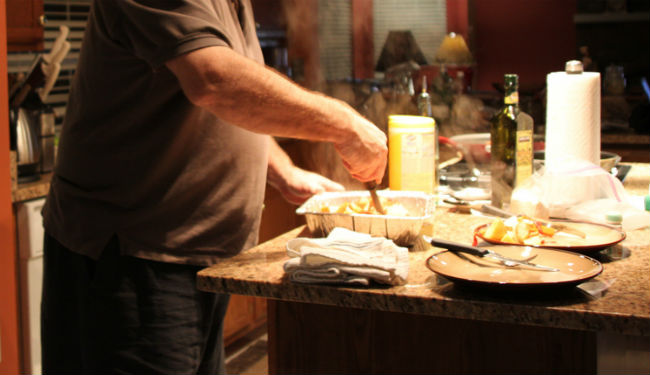 From Massachusetts to New Mexico, male politicians are cooking up campaign videos set in the kitchen.
Democratic Peter Koutoujian served up the most recent example. He recently released a video announcing his candidacy to succeed Democratic U.S. Sen. Edward Markey in Congress. Koutoujian, seated at a table in a cheerful, bright kitchen, looked squarely into a camera as he introduced himself to voters.
"Male candidates and their campaigns are more aware than ever of women as a voting block," said Adrienne Kimmell, executive director of the nonpartisan Barbara Lee Foundation in Cambridge, Ma. "They'll do anything they can to appeal to women voters."
Videos and ads set in kitchens can be subliminally powerful, Kimmell explained, because they tap into the historical norm that the kitchen is a female domain and where women handle the family budget. Koutoujian and other male candidates signal they're regular guys "who get it," and not just politicians, when they set themselves in a kitchen, she said.
The national trend has male politicians concocting some successful ads and others whose results were mixed:
In Connecticut, 2012 progressive Democrat Christopher Murphy rolled out this ad in his 2012 U.S. Senate race. He starts off the day in a busy kitchen with his family before sprinting to spread the word he's running.